We live in a country frequently hit by typhoons and struck by earthquakes. We also have several active volcanoes that can erupt at any moment. These natural disasters make our residential properties vulnerable to damage and destruction.
But the good news is you can protect the fruit of your hard work with house insurance in the Philippines. Keep reading to know what home insurance is, what it covers, and where to get one.
What is

House Insurance in the Philippines

?
House insurance is a type of property insurance that covers loss or damage to your home and the assets inside it. It offers liability coverage in case an accident happens inside the house or on the property.
As long as you make regular premium payments, the home insurance provider will offset the expense of covered perils in case the home or property gets damaged or destroyed. Every house insurance policy has a liability limit, which will determine how much coverage the homeowner has if something untoward happens.
Home insurance coverage typically lasts a year, but you can easily renew it with your insurance company.
Eligible properties for house insurance in the Philippines include single detached homes, townhouses, apartments, condos, and others used as dwelling units.
Why Do You Need

House Insurance

?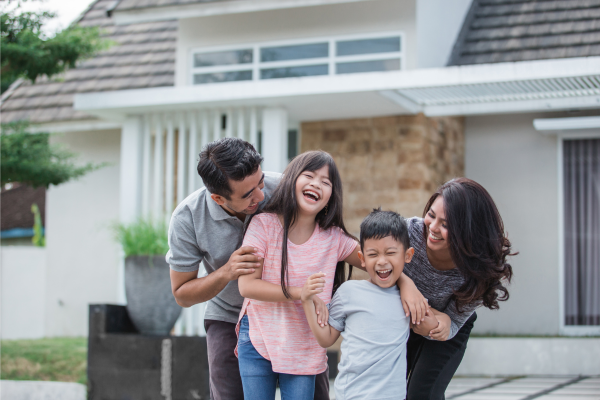 House insurance coverage can protect you against the risk of financial loss, thereby reducing your stress and giving you peace of mind.
Accidents can happen at any time. If your house gets destroyed by fire, flood, or other perils, starting over will cost you a lot of money. But if you choose to get home insurance, it can help pay for repairs or rebuilding, meaning you won't have to pay for everything out of pocket.
Moreover, you might need it if you plan to take out a mortgage on your home. Some lenders require borrowers' homes to be insured. Lenders need to protect their investments in case of accidents, after all.
Read more: Homeowner's Guide to Mortgage Redemption Insurance in the Philippines
Types of House Insurance Coverage
You can get standard and comprehensive home insurance coverage in the Philippines. There are limits to each option's coverage, which you can see in the house insurance policy details.
🏠 Standard Homeowner Insurance
A standard home insurance policy covers any damage or loss from fire, lightning, flood, typhoon, and other covered perils. It provides coverage for the structure of your home and your personal belongings.
Moreover, it covers any costs incurred when repairing or reconstructing your house due to water damage by sprinkler leakage or overflowing of water tanks, fittings, or pipes.
Standard homeowner insurance also covers your personal belongings, such as jewelry, cash, furniture, fixtures, and appliances, if damaged or destroyed by any covered peril. So if you're wondering if aircon is covered under home insurance, yes, it is.
Read more: 10 Fire Prevention Tips You Need to Know Now
🏠 Comprehensive Homeowner Insurance
Depending on the insurance provider, you can get different packages for comprehensive homeowner insurance.
You get coverage for fire and lightning damage or loss. Your property is also covered for other man-made or natural disasters, such as vehicular crashes, burst pipes or water tanks, flash floods, volcanic eruptions, earthquakes, etc.
Some insurance companies may also offer extras like personal liability insurance, insurance for household employees, hospitalization coverage, and relocation allowance.
How Much is House Insurance in the Philippines?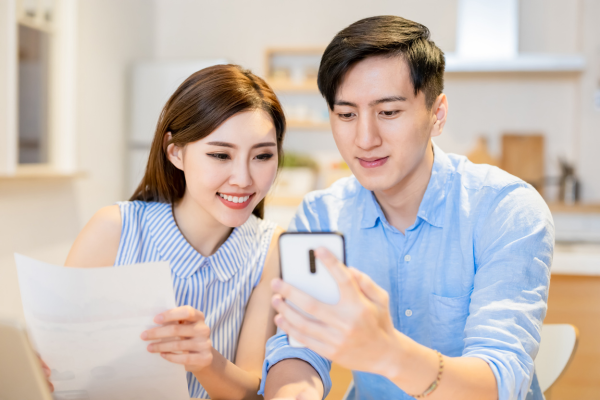 House insurance cost in the Philippines varies on many factors, such as the following:
Type of home - Insurers look at the replacement cost or how much it will cost to rebuild your home. The square footage, number of rooms, and architectural style will also affect the cost.
Condition and age - The age of your property and the materials used to build your house can also affect your insurance premiums. Older houses that are not well-maintained and made of flammable materials like wood will have higher premiums.
Location - Homes in disaster-prone and high-crime rate areas fetch higher premiums since the chances of incurring damage are high.
Additional coverage - If you want extended coverage to cover the extras, you must also shell out more money.
💸 What is MGA Fee on Home Insurance?
Managing General Agents (MGA) perform tasks that insurance companies typically handle, such as underwriting, binding coverage, and settling claims. They act as a middleman between the insurer and the insured, delivering and servicing the insurance agency and the clients. In return, they charge an MGA fee as their commission or service fee.
List of Home Insurance Companies in the Philippines
You can get homeowner insurance from the top banks and insurance companies in the Philippines. Here are some home insurance products you can check out.
📌 AXA Property Insurance
As a homeowner, you know just how valuable your home is. After all, it's the product of years of hard work.
Protecting your investment and securing it in case of a natural disaster is a must, and AXA Property Insurance[1] helps you achieve just that. It offers protection for the following:
Regular fire (and with allied perils)
Fire and lightning
Earthquake, fire, and shock
Typhoon and flood
Smoke damage
Explosion
Falling aircraft
Vehicle impact
Riot, strike, and malicious damage
Industrial and commercial all risk
Trust receipts
Read more: Everything You Need to Know About Non-Life Insurance in the Philippines
📌 Malayan Insurance Home Protect

Whether you own or rent a home, it's highly recommended that you get a home insurance policy. Malayan Insurance Home Protect[2] is an excellent option if you live in a condo, apartment, townhouse, or single-detached home. Safeguard your home and belongings and stay protected against other risks like fire and burglary.
Home Protect has the following features and benefits:
Basic allied perils:
Other allied perils:

Typhoons
Floods
Earthquakes
Falling aircraft
Vehicle impact and explosion
Smoke
Riots, strikes, and malicious damage

Property-related extension:

Personal liability insurance
Alternative accommodation
Accidental breakage of fixed glass
Replacement of locks and keys
Architect and surveyor's fees

Family accident and hospitalization insurance:

Medical reimbursement
Hospital cash allowance
Surgical and ICU benefit
Accidental death, disablement, dismemberment
Burial expense benefit

Household employee insurance:

Personal accident
Hospital cash allowance
Personal belongings

Valuable items protection
📌 FPG Home Insurance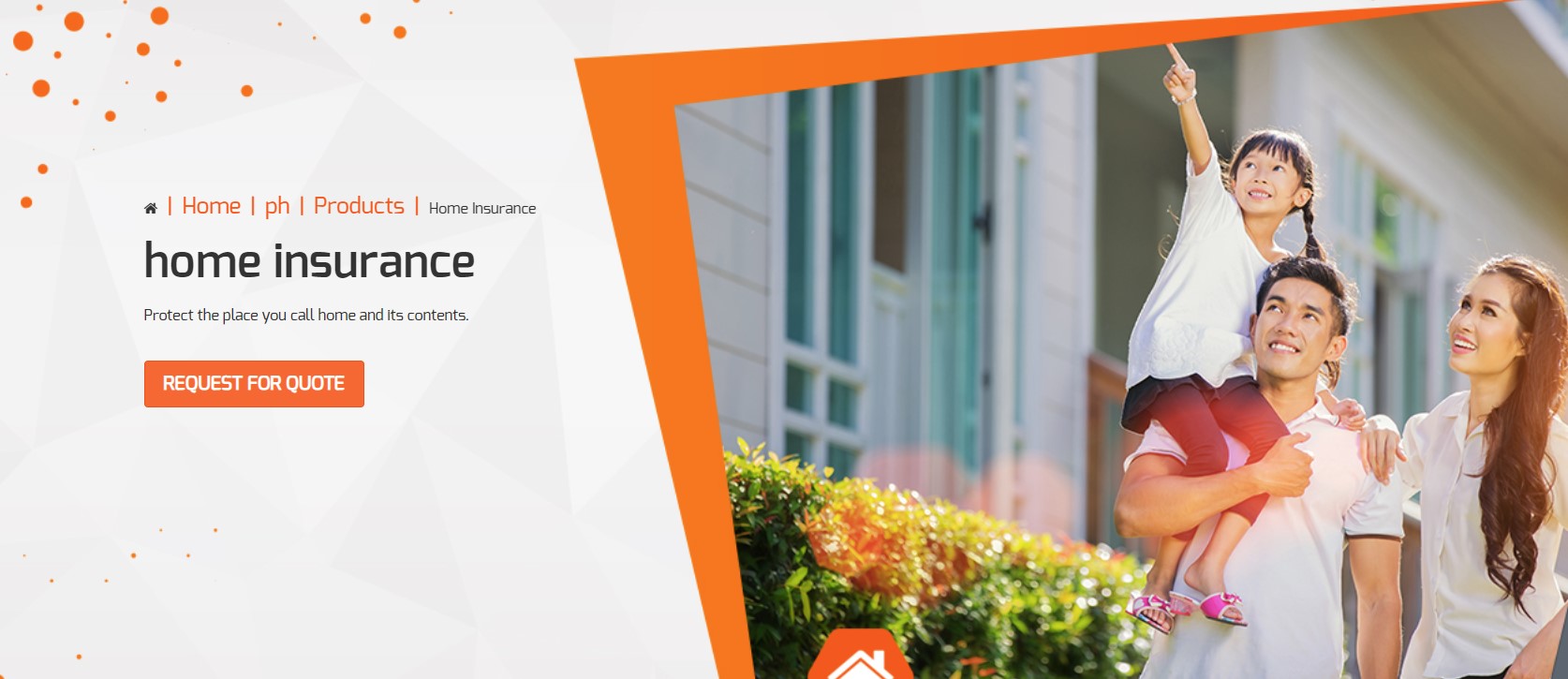 Check out FPG Home Insurance[3] for flexible and comprehensive protection of your home, personal belongings, and more. Here's a list of what it covers:
Perils:

Fire, lightning, or thunder
Typhoon or windstorm
Flood or overflow
Earthquake
Volcanic eruption
Subterranean fire
Broad water damage
Water tank apparatus or pipe burst or overflow
Robbery, burglary, or housebreaking
Riot, strike, and malicious damage
Extended coverage against smoke damage, explosion, vehicular impact, and falling aircraft

Additional coverage:

Architect or surveyor's fees
Internal removal expense
Debris removal expense
Alternative accommodation/loss of rent
Visitor's personal effects
Servant's property
Automatic coverage for silver, gold, platinum, and jade jewelry and articles

Personal liability
Group personal accident
📌 Prudential Guarantee Property Insurance

Shield yourself financially from loss or damage to your property caused by unforeseeable events like typhoons, floods, earthquakes, and volcanic eruptions.
Prudential's fire insurance policy[4] will cover loss or damage caused by fire and lightning. But you may also extend its house fire insurance coverage in the Philippines to include the following allied perils:
Typhoon
Flood
Earthquake fire/shock
Smoke, explosion, vehicular impact, and falling aircraft
Broad water damage
Sprinkler leakage
Spontaneous combustion
Landslide and subsidence
Robbery and burglary
You can also include special conditions to its fire policy, all subject to a limit. These conditions include:
Professional fees clause
Debris removal clause
Firefighting expense clause
Automatic increase/capital additions clause
📌 BPI MS Home Care Advantage
Take care of that home you worked so hard to build. BPI MS Home Care Advantage[5] is a comprehensive insurance package that protects your home, belongings, and household.
Its coverage includes:
Fire/lightning
Typhoon
Flood
Earthquake
Riot, strike, and malicious damage
Its coverage can also be extended to include the following:
Smoke
Vehicular impact
Falling aircraft
Explosion
Landslide and subsidence
Bush fire
Broad water damage
Here are the benefits of BPI MS Home Care Advantage:
Robbery and Burglary Insurance - Maximum limit of ₱150,000
Family Personal Accident Insurance - Death/permanent disablement compensation of up to ₱200,000 and burial expense of up to ₱10,000 per person
Comprehensive Personal Liability Insurance - Up to ₱150,000 coverage
Additional benefits include rental income, debris removal, temporary removal, firefighting expense, and professional fees.
Related reading: Starting a Family? Consider These 10 Family Insurance Types
Final Thoughts
Nobody wants their home damaged or destroyed. But the risk is always there. Protect your home and personal belongings with the best house insurance in the Philippines to avoid stress and enjoy your peace of mind.
A lot of insurance companies offer a wide range of home insurance policies. Before looking at the extras, make sure you have the basics and essentials, such as fire and lightning coverage.
Visit Moneymax to compare fire insurance coverage from various providers. It's quick and easy. Most importantly, using this comparison platform is free.
Sources: