Owning a home is one of many Filipinos' greatest dreams. It's a worthwhile investment for you and your family. However, not everyone can buy a home in full.
As a result, many Filipinos take on housing loans to purchase their dream home. It's the most recommended, if not the best, financing option for buying a new house or renovating a property.
But what happens to a housing loan if the borrower dies and the mortgage is still unpaid? This is where mortgage redemption insurance (MRI) comes in. This kind of insurance ensures that your outstanding mortgage debt is paid in the unfortunate event of death or total disability.
Learn more about mortgage redemption insurance in housing loans below.
What is Mortgage Redemption Insurance

?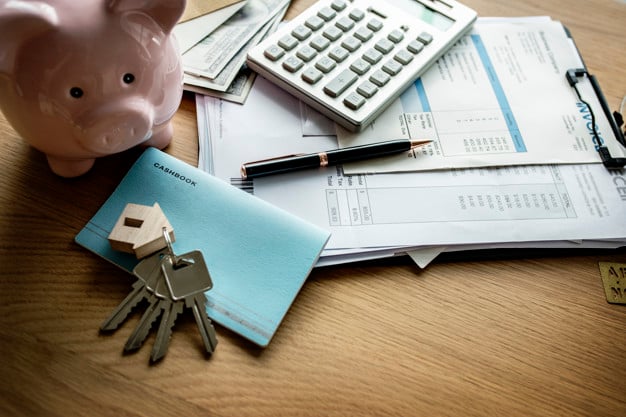 Ever wondered what happens to a housing loan in the Philippines if the borrower dies? Either the surviving family members take over paying the housing loan balance, or a mortgage redemption insurance will pay it off.
The meaning of mortgage redemption insurance need not be confusing. Simply put, it's a life insurance policy that helps repay your mortgage balance in the event of your death before the housing loan's full repayment.
MRI covers a set amount and duration like any other insurance policy. It dictates how much of your mortgage can be covered and for how long. The higher your premium is, the better your coverage will be.
However, keep in mind that just because you have an MRI doesn't mean your outstanding housing loan balance will be paid in full. It will still depend on the kind of coverage you have. If you choose an MRI with the cheapest premium, you'll get only minimal coverage.
What is MRI in Housing Loans?
MRI is now mandatory when applying for a housing loan in the Philippines. Your bank will ask you to get this policy as part of the borrowing process.
If you have life insurance, you can use this as your mortgage redemption insurance, too. You can get such insurance from providers like Pru Life UK or Sun Life by assigning your loan provider as your life insurance beneficiary.
Read more: Everything You Need to Know About Non-Life Insurance in the Philippines
Why Homeowners Need Mortgage Redemption Insurance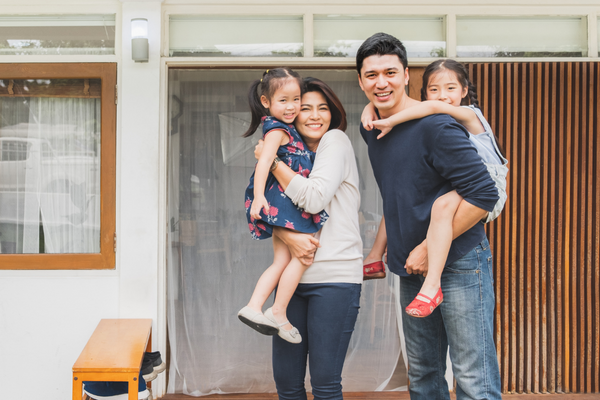 A lot of new homeowners may feel like mortgage redemption insurance can be an optional feature. But here are some significant reasons you need to have one.
1. Your Family Won't Lose Their Home
When you have mortgage redemption insurance, you can protect your home from foreclosure, as it will take out your outstanding debt if you die.
With this safety net in place, your loved ones can keep the home you worked hard for, minus the financial burden of paying off the mortgage. They won't need to sell it off if they can no longer keep up with the payments, and you can ensure that they get to enjoy it and appreciate its value over the years.
2. It Will Help Your Family Financially
Life insurance may provide financial assistance to your beneficiaries until they can recover. But the payout may not be enough to cover monthly mortgage payments. While many hesitate to get an MRI because of its hefty premiums, it may save your loved ones from drowning in debt.
This is why MRI is critical for home buyers. This particular policy ensures that your legacy, in the form of your dream home, continues to benefit your loved ones even after your passing.
3. You Have Additional Security
Instead of thinking of mortgage redemption insurance as an additional expense, consider it an extra security measure. Just like your life, medical, or home insurance, MRI guarantees that your family's financial situation won't be affected when the inevitable happens, especially if you're the sole breadwinner.
MRI vs. Other Life Insurance Products
Just like other life insurance policies, MRI gives you and your family financial security should an unexpected tragedy happen, like a terminal illness, disability, or even death. While life insurance products may cover hospitalization, burial and funeral expenses, and education, they don't cover the mortgage—the most significant expense the breadwinner may leave should they pass.
MRI vs. Other Home Insurance Products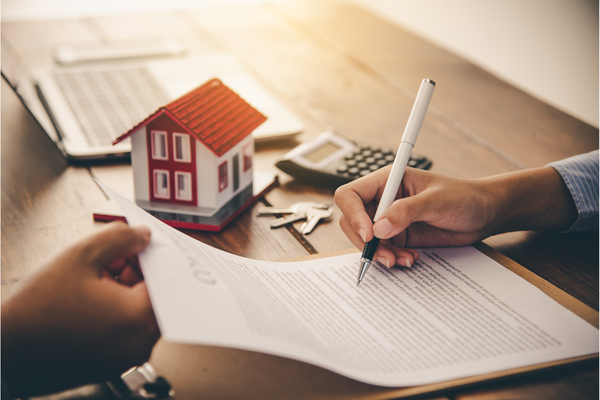 Mortgage redemption insurance is only one of the many insurance policies you can get to protect your home and family. However, MRI doesn't cover any damage that may occur to your property. This policy covers only your home loan payments in the event of your passing or permanent disability.
The following are insurance types that can protect your property from fire, theft, natural disaster, and other accidents:
Property insurance –

Helps protect your home from unexpected natural disasters like earthquakes, fires, storms, and volcanic eruptions

Home insurance

– Helps protect your home from financial losses due to theft, vandalism, and other damages

Contents insurance

– Protects the contents of your house from theft, burglary, and other damages
Read more:
How Much is MRI in the Philippines?
Now that you know the importance of having an MRI, how much does an MRI cost in the Philippines?
The price of a mortgage redemption insurance policy varies and typically depends on the amount of your home loan and your chosen insurance provider. In general, your lender may require you to get an MRI coverage equal to the amount you're borrowing for a mortgage. Your premium is based on this coverage.
For example, if you're applying for a ₱2 million home loan, your lender will require you to get an MRI that covers this amount. However, this coverage will decrease annually, based on a pre-determined decreasing balance of your mortgage.
How Do I Apply for an MRI?
Getting an MRI is typically part of the home loan application process. You pay your initial mortgage redemption insurance premiums when your home loan is approved.
Depending on the loan provider, you may pay your MRI premium all at once or add it to your monthly amortizations. When it's time to renew your insurance coverage, you may settle your premiums through any accredited payment facility.
If you have an existing life insurance policy and want to assign it as your MRI, put your home loan provider as the beneficiary instead of your family. You'll then have to present your policy to your lender, proving that there are enough funds to pay your mortgage.
However, if you don't have an insurance policy, your lender will ask you to get one as part of your mortgage application.
Where to Get

Mortgage Redemption Insurance
Ready to get an MRI? Aside from the mortgagee banks' accredited or recommended insurance companies, here are more options for mortgage redemption insurance in the Philippines:
📌 PAG-IBIG Fund

If you have updated Pag-IBIG housing loan amortization payments, the mortgage redemption insurance of Pag-IBIG will pay off the loan in the event of the principal borrower's death. Pag-IBIG members who have a permanent total disability or terminal illness may also file an MRI claim if certain requirements and conditions are met.
In case the MRI proceeds are not enough to cover the outstanding loan, the remaining borrowers, beneficiaries, or heirs will need to settle the outstanding obligation by making a full payment, applying for a Revised Amortization Scheme, re-documenting the housing loan application, or availing of the Dacion en Pago program.[1]
📌

BenLife
Beneficial Life Insurance Co. Inc., or BenLife, was established in 1960 and is a wholly Filipino-owned life insurance company. Suffice it to say, it's one of the country's most stable and reputable life insurance companies.
For its mortgage redemption insurance plans, BenLife[2] offers the following:
10-Year Convertible Term (10YCT)
The 10YCT's cheapest insurance cost is ₱1,000, which is an excellent option for homeowners looking for more affordable cash-value plans. The full insurance amount will be paid to their beneficiaries if the insured dies within the 10-year protection period.
Limited Pay Whole Life Plans
This plan provides lifetime insurance protection payable in two, five, or 10 years. Moreover, the amount of insurance coverage is equal to the loan outstanding balance. Since these also accumulate cash values, the amount of coverage plus the accumulated dividends will be paid out to the insured's beneficiaries.
Beneficial Money Accumulator Plan (BMAP)
This plan also offers lifetime insurance protection at the lowest price, as you'll pay the premiums for life. It also earns cash values that you can avail of in emergencies through a policy loan. BenLife will credit the annual dividends (not guaranteed) after the second year.
📌

Country Bankers Life Insurance Corporation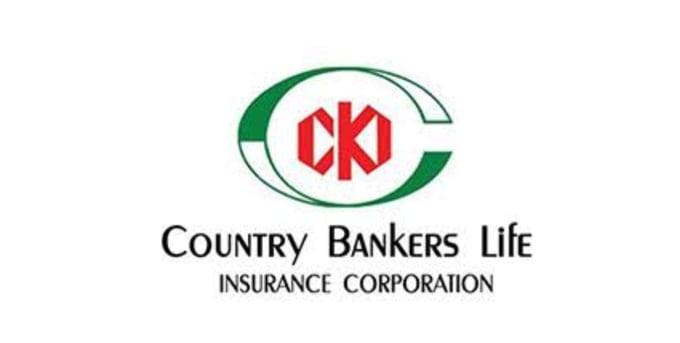 This full-service insurance provider has been around for over 50 years. Country Bankers Life Insurance Corporation[3] makes insurance accessible to Filipinos by establishing partnerships with rural banks. As such, its Mortgage Insurance Redemption protects lending businesses by paying deceased debtors' unpaid loans.
📌

Paramount Life and General Insurance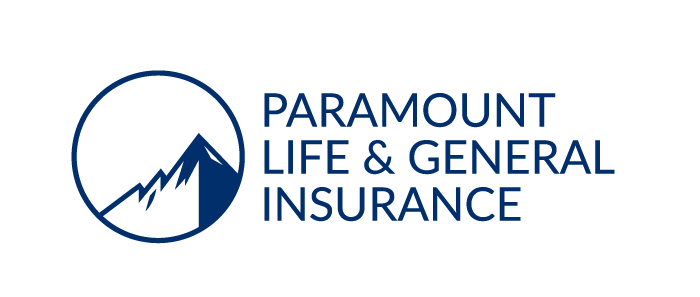 Paramount's Group Mortgage Redemption Insurance plan[4] also protects banks and financial lending institutions with every loan they approve for borrowers. It covers borrowers aged 18 to 65 with real estate, housing, and housing loans or other long-term loans.
📌

Sun Life Creditor's Group Life

This mortgage redemption insurance from Sun Life protects creditors and their debtors by reducing the risk of unpaid loans. The Sun Life Creditor's Group Life[5] plan secures loan repayments and guarantees prompt loan settlements.
📌

Pioneer Insurance Protec15

Protec15[6] is a non-participating term insurance plan, best for mortgage redemption insurance, for young heads of families. It provides guaranteed protection for fifteen years and optional riders you can add to your policy.
Available payment terms are 5-pay, 10-pay, and Straight-pay. You can pay in annual, semi-annual, quarterly, and monthly premium modes. The minimum initial policy amount is ₱1 million, and the issue age for the insured is 18 to 65 years (no maximum age for the payor).
Final Thoughts
Like any other investment, you should protect your dream house with insurance. It may come with hefty premiums, but a mortgage redemption insurance policy ensures your debt will be taken care of. You must do your research and understand the terms and conditions, as well as the coverage and duration policies.
In the end, you'll enjoy peace of mind, knowing your family will have the financial assistance to pay off your mortgage during difficult times. Whatever happens, they'll get to keep their home.

Sources: