According to the Philippine Life Insurance Association, Inc., fewer Filipinos were covered by microinsurance—which is a much more affordable policy option—as September 2020 ended. Sales dropped by 33.23% from PHP 6.58 billion in 2019.[1]
The decline might have been caused by the pandemic. But it also goes to show that some people, even if they're financially able, may still be averse to the idea of getting insurance. Some don't consider purchasing a policy, whether it's life insurance or Compulsory Third-Party Liability car insurance cover, unless necessary.
Insurance is actually beneficial for everyone, as it helps offset costs for a lot of expenses, from school fees to medical bills. Still, one can't help question why a lot of Filipinos avoid insurance.
Top 10 Reasons Filipinos Avoid Insurance
Here are the most common reasons people are still not getting an insurance policy, whether it's for car, life, and property.
1. "I don't have enough money."
This is the common statement that a lot of financial advisors and insurance agents hear from their potential clients. It may sound like an excuse, but it could be a real one. A lot of Filipinos are still poor,[2] and they have a hard time making ends meet for their families. There may be many microinsurance options, but not everyone can afford them. They have other urgent obligations to fulfill for survival, such as food and medicine.
Those who have the money, on the other hand, may have an idea about the importance of insurance. But they're dealing with other financial priorities, such as the education of their kids, parents' hospitalization, or home mortgage.
In both cases, giving the excuse that they don't have enough money is one of the ways to avoid insurance for many Pinoys.
Read more: What is Microinsurance? Do I Need it?
2. "Bahala na!"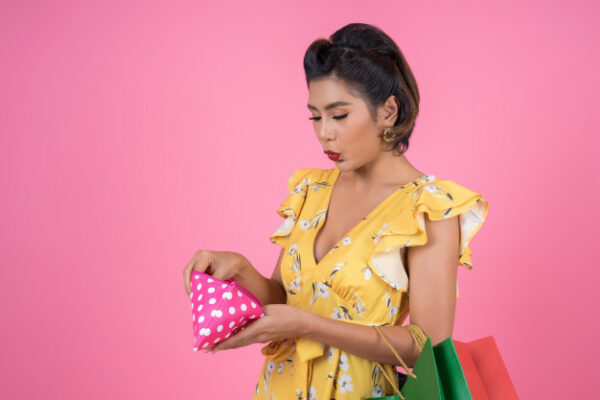 We Filipinos are fatalistic. When the going gets tough, we leave everything to fate. Even when we have enough time and resources to prepare for a rainy day, we still mutter "Bahala na!" to ourselves. Often, this very phrase is our justification for splurging or living lavishly today.
"Bahala na" may sound optimistic to an extent, as you're somehow expecting that there's a chance that things would go your way. However, that same attitude is what's keeping many Filipinos from getting insured. They believe that an accident or an untoward incident will never befall them. They believe that living in the present is much more important than anything else.
Getting insured now will protect your future. After all, the decisions you make today will affect your tomorrow.
3. "I still have a lot of time."
The mañana habit[3] that you've grown up in can also affect your plans of achieving financial freedom. Putting off your meeting with insurance agents, delaying your contract signing, and other ways you avoid insurance may produce unexpected burdens for you (and perhaps, your family) in the end. These problems are actually preventable in the first place.
When you keep delaying your plans of getting insured, you're essentially taking time for granted. You keep thinking that you still have a lot of time—but that's only an illusion! The demise of a loved one, a car accident, or a family member's hospitalization always happens when you least expect it. And when it does, you'll be caught off guard and financially vulnerable.
4. "I don't understand it."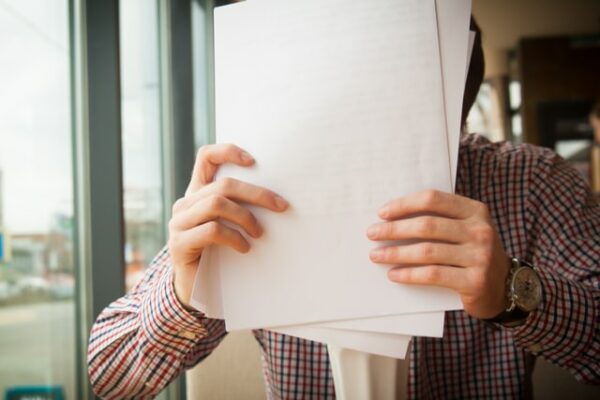 Some Filipinos may be actually planning to get insured. But the problem is, the whole concept of insurance is quite difficult to understand. As with other things, people are afraid of concepts they don't understand.
The burden actually lies with the financial advisor. We have to acknowledge the possibility that not all financial advisors and sales agents are adept at explaining hard-to-understand concepts. Some still use big words, which can be intimidating, while others don't bother explaining the details of an insurance product and helping the client pick the most suitable coverage.
And when a prospective client doesn't understand a thing, they end up not buying a policy.
5. "It's a scam."
Scammers are just around the corner even in the insurance industry, so it's just normal for people to think twice before getting insurance. Some Filipinos, however, don't even bother reaching out to legitimate advisors and agents to ask important questions because they already have this preconception that the industry is just a sham. They simply avoid insurance agents. Such belief has probably stemmed from the cautionary tales of friends and family relatives who have been victimized by fraudsters.
If you're having doubts, know that the insurance industry in the Philippines is regulated by the Insurance Commission. Remember that only licensed agents and advisors are allowed to sell insurance and investment products.
It's always recommended that you transact only with advisors and agents from credible and accredited insurance companies.[4] You can always ask these professionals to show their license and validate it yourself.
Read more: Car Insurance Companies in the Philippines: Where to Buy Your Next Policy
6. "There's a lot of work involved!"
It's human nature to seek rewards that require little to no work. Pinoys are no exception. Getting insured may mean reading through volumes of documents, meeting with the advisor a few times before the contract signing, undergoing a series of medical check-ups, reviewing one's finances, and the like. When a prospective client realizes the amount of work involved, they may back out or even delay their insurance plans.
It's true that getting insured requires some work. But hey, the benefits definitely outweigh the amount of work you've put in by a thousand times. Don't forget this clichéd yet reliable philosophy: No pain, no gain.

7. "It's not considered an investment, right?"
Many financially savvy Filipinos are so into investing. They dip their toes into stocks, mutual funds, or real estate. And why not? Investing is one way to make your money work for you and prepare for the future.
People forget about insurance because they think that it's not a kind of investment. Yes, insurance may not be literally an investment since the money you put towards it doesn't grow (except for VUL insurance), but it offers protection that will keep the rest of your investments safe. This kind of benefit somehow turns it into a form of investment.
If you have a hierarchy of investment, protection and security should be at the base. Consider this scenario: You may have millions of pesos invested in stocks, mutual fund shares, and bonds, but you don't have an insurance policy. If you happen to be hospitalized for a serious illness, your bills will drain all your savings and eventually your investments. In this case, health insurance coverage will be your first line of defense. This is the same reason many business owners have indemnity and property insurance.
8. "I'm still healthy."
why Filipinos avoid insurance - lack of understanding
You eat a balanced diet. You exercise regularly. You have low cholesterol levels. Everyone admires you for your clean and healthy lifestyle. However, all these good habits don't make you indestructible. Even the strongest and healthiest people can get into a car accident or suffer a serious illness.
The best time to get insured is now—while you're healthy, strong, and financially capable. It'll be difficult and even impossible for you to get a good policy if you're starting to develop certain diseases, or you have experienced a physically traumatic injury that gravely affects your livelihood.
If you avoid insurance because you're healthy, then think about your family. Get insured because you want to keep your family's future secure.
See also: Starting a Family? Consider These 10 Family Insurance Types
9. "It'll just invite more risks."
Filipinos are a superstitious bunch. Many aspects of our lives are often influenced by time-honored beliefs and traditions that actually don't have effects on the real world.
And Filipinos' affinity for superstitions has permeated financial decisions. Some people believe that talking about risks actually invites them to happen. For instance, getting car insurance may invite car accidents. Buying health insurance may invite sickness. And getting property insurance may invite fire and disasters.
As a result, some Filipinos end up just believing in the power of living cautiously (i.e., eating healthy and driving safely) to avoid unexpected events. But as mentioned, even the strongest, healthiest, and most careful people get sick or involved in an accident when they least expect it.
Related articles:
10. "I'm already paying for government-mandated benefits."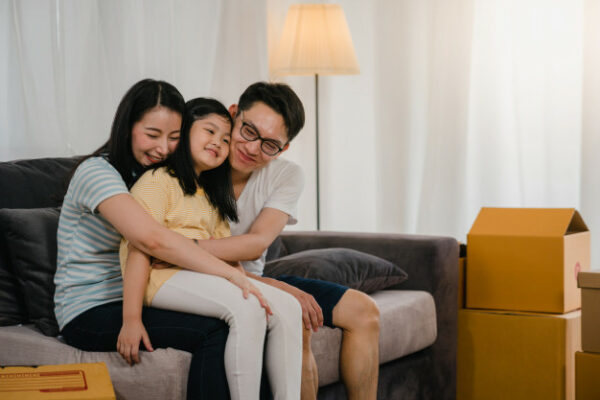 You have Pag-IBIG, SSS, and PhilHealth to count on whenever you need their help. But at this point, it's better to think of these benefits as a separate segment of your financial plan. Yes, PhilHealth can be used during emergency hospitalization, but you have to admit that it can only offer so much. Your SSS should be saved for your retirement, and your Pag-IBIG should be dedicated to your real estate-related plans.
A life insurance coverage may be part of your employer's compensation package. But usually, the policy's benefits are not as big as you'd expect. And don't forget that some insurance packages offered by companies are on a co-terminus basis. This means that the insurance policy will not move with you when you resign from your company.
Lastly, your life changes a lot as you work for the same company. You may get married, have kids, start a small business, and even support a family member's college education. All these changes require modifications in your insurance plan, and that is not something all companies can afford to offer.
Why You Should Not Avoid Insurance
Getting insured may mean additional cost for you, but that's far less than what you'll be spending when the unforeseen happens. Here are some of the biggest benefits of protecting yourself, your family, and your property with an insurance policy.
Less Upfront Expenses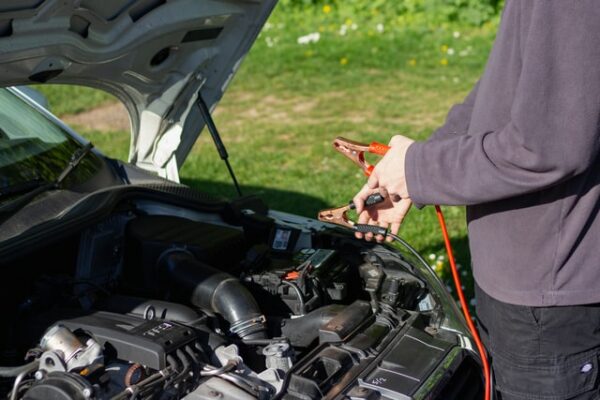 In an accident, your safety is always the top priority. Some insurance companies cover the passengers of the insured car on their medical needs. You'll get a discount on hospitalization or sometimes, the provider will finance all of it depending on your coverage.
If you are safe and sound as well as your co-passengers (if you have any), the second component you should take into consideration is your wrecked vehicle that should be given proper care.
If your car is insured, for instance, you'll pay less out of pocket. You don't have to pay for the full car repair bill. This saves you money in the long run. When you experience any trouble with your vehicle, all you have to do is to call your insurance provider and let your car be towed.
Related articles:
Less Stress, Less Hassle
Meeting an accident on the road, losing your home to a fire, or getting hospitalized can be a nerve-racking experience in terms of your finances. When any unfortunate event happens, you'll be worrying about where to get money to cover the car repairs, rebuilding of your home, or hospital bills.
If you're insured, your stress levels will be a lot less than if you avoid insurance. You can file a claim with your insurance provider so that you won't have to shoulder all the costs.
See also: The Consequences of Not Getting Car Insurance
Convenient Claims Process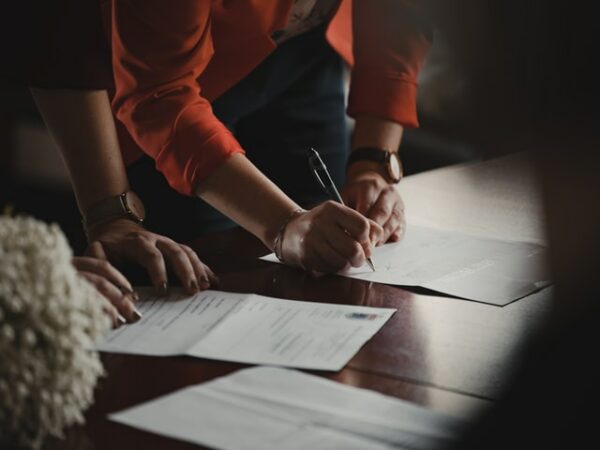 A misconception among Filipinos is that making a claim for insurance is a painfully slow and long process. However, it's a lot easier than you expect. Insurance providers assist their clients in the claims process. They walk clients through the requirements and steps in filing a claim. Once you've submitted all the necessary documents, you'll just have to wait for your insurer's approval of your claim.
Final Thoughts
Whether the changing attitude towards insurance comes from the fact that a younger generation of adults make up the majority of people in the country, or the fact that more and more people acknowledge that insurance exists to prevent bleeding out one's hard-earned savings is hard to say.
If you avoid insurance, you'll have a lot to lose. Getting insured allows you to secure yourself and your family from possibly losing more money than is necessary when the unexpected happens. It's just a matter of finding the right insurance provider that can cater to your needs perfectly.
Get a Free Car Insurance Quote!
Looking for car insurance? Below is a list of top companies and their features. Compare your options and get a free auto insurance quote from Moneymax!
Car Insurance Company
Features
OONA Insurance (formerly MAPFRE)



10 years of casa eligibility
366 accredited repair shops
PHP 5,000,000 maximum total sum insured
Overnight accommodation - Yes, up to PHP 3,000
Towing - Yes, up to PHP 5,000
Vehicle removal crane services - Yes, up to PHP 10,000

Malayan Insurance



3 years of casa eligibility
58 casa repair shops
PHP 7,500,000 maximum total sum insured
Overnight accommodation - Yes, up to PHP 1,000
Towing - Yes, up to PHP 4,000
Vehicle removal crane services - Yes, up to PHP 8,000

Prudential Guarantee



10 years of casa eligibility
PHP 3,000,000 maximum total sum insured
Overnight accommodation - Yes, up to PHP 2,000
Towing - Yes, up to PHP 5,500
Vehicle removal crane services - Yes, up to PHP 15,000

SGI Philippines



5 years of casa eligibility
36 accredited repair shops
PHP 5,000,000 maximum total sum insured
Overnight accommodation - Yes, up to PHP 2,000
Towing amount - Yes, up to PHP 5,000
Vehicle removal crane services - PHP 10,000

Stronghold Insurance



10 years of casa eligibility
167 accredited repair shops
PHP 3,000,000 maximum total sum insured

The Mercantile Insurance Corporation



10 years of casa eligibility
77 accredited repair shops
PHP 5,000,000 maximum total sum insured
Overnight accommodation - Yes, up to PHP 2,000
Towing - Yes, up to PHP 5,000
Vehicle removal crane services - Yes, up to PHP 10,000
Sources: