Accidents, big or small, can happen anytime. And sometimes, they happen when you're at your most financially vulnerable. The costs related to treatment and recovery not only take a toll on your wallet but also on your family's savings.
Sure, emergency funds can tide you over. But when you're confined at the hospital or recuperating at home, you'll realize that money burns fast.
So from the get-go, you must have a personal accident insurance policy. It's another layer of financial protection that will keep your family from becoming penniless in case something unexpected happens to you. We've put together a comprehensive guide that will help you understand the importance of getting a personal accident insurance policy.
What is Personal Accident Insurance?
Personal accident insurance provides you and your family cash in case you get injured or die due to an accident that's covered by your policy. Depending on your coverage, a personal accident insurance may cover the following incidents:
Accidental death and dismemberment
Permanent disablement or dismemberment
Loss of sight, hearing, or speech
Murder
Unprovoked assault
When it comes to benefits, a personal accident insurance plan may offer the following:
Emergency treatment
Medical exams
Hospital lodging
Hospital income
Burial benefit
Medical reimbursement
How is Personal Accident Insurance Different from Life Insurance and Health Insurance?
Personal accident, life, and health insurance policies have overlapping qualities since their goal is the same: to provide you and your family with protection from life's uncertainties. However, there are some stark differences.
Here's a simple matrix to help you understand each policy's nature:
| Life Insurance | Health Insurance | Personal Accident Insurance |
| --- | --- | --- |
| This is basically a policy that will be activated upon the death of the beneficiary. It may cover natural causes of death as well as accidents. | This helps the beneficiary cover hospital expenses incurred due to illness, medical condition, or accident. | This provides the beneficiary with hospital coverage or benefits as long as the cause of the injury or death is an accident. |
Looking at the matrix, you'll see that life and health insurance policies are more comprehensive. This is because they cover various causes of death or illness, whether they're natural or accidental.
Personal accident insurance, on the other hand, is much more specific since it can only be activated if the cause of injury or death is accidental. With this feature, it's safe to say that personal accident insurance can act as a complementary policy for people who are aware that they're facing various kinds of health and life risks every day.
Is Personal Accident Insurance Necessary?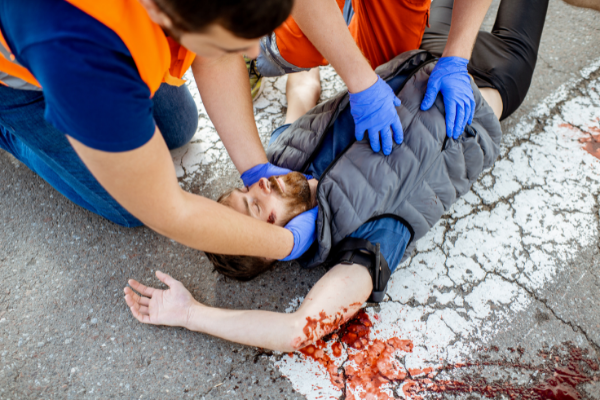 Short answer: yes! If you want to have peace of mind and financial stability even after an accident, a personal accident insurance policy should be a welcome expense. In case your life and health insurance policies already cover accidents, the personal accident insurance will complement and strengthen the protection that they offer.
Long answer: It depends on the types of risks that you face every day. If your life or health insurance already covers accidents, you may consider going for an affordable premium or package whose accident types are not yet covered by your existing policies. This way, you'll be able to save money or avoid redundant payments. Nevertheless, we strongly recommend getting one, especially if your line of work has a lot of hazards and dangers.
What are the Types of Personal Accident Insurance Policy?
Personal accident insurance comes in two types. Know the difference between the two, so you'll know which makes the better choice based on your current lifestyle and personal state of affairs.
1. Individual Personal Accident Insurance
In this insurance policy, you're the main beneficiary. Nevertheless, the beneficiaries that you've nominated will receive the proceeds of the insurance in the event of accidental death.
2. Group Personal Accident Insurance
As the name suggests, group insurance policy in the Philippines protects groups of people. Usually, companies get this insurance for their employees. If an employee gets injured or dies due to an accident, that employee or their nominated beneficiaries will receive the benefits.
You may also find a policy designed for families. If you insure your whole family and something happens to one specific member, that insured member or their family will receive the benefits.
Read more: The Higher Costs of Lower Premiums
How Much Does Personal Accident Insurance Cost in the Philippines?
It depends. But generally, it's affordable. You may even get a policy with an annual premium of PHP 1,200. and this may afford you PHP 100,000 to PHP 300,000 coverage. Nevertheless, you can have additional coverage and benefits by increasing your premium.
Where to Get Personal Accident Insurance in the Philippines
It's not hard to look for a personal accident insurance policy in the Philippines as the leading insurance providers offer it. Here are some of the companies you may want to check out.
1. AXA Philippines
AXA Philippines offers a very straightforward approach to personal accident insurance. Its policy not only offers accidental death and permanent disablement claims. It also offers daily in-hospital benefits. For its accidental death and permanent disablement, the beneficiary may get up to PHP 100,000. On the other hand, its daily in-hospital benefit allows the beneficiary to get up to PHP 5,000 or PHP 500 per day (minimum of three consecutive days and maximum of 10 days).[1]
2. Pru Life Philippines
One of the leading investment and insurance companies in the Philippines, Pru Life offers personal accident insurance through its product called PRUPersonal Accident. This is an annually renewed protection plan that suits various ages and occupations.
The PRUPersonal Accident plan has two tiers: Basic Personal Accident Package and Full Personal Accident Package.
The Basic Personal Accident Package provides the following:
PHP 100,000 accidental death and disablement benefit / total and permanent disability benefit
PHP 50,000 murder and assault benefit
5% of the accidental death and disablement renewal bonus benefit
PHP 5,000 burial benefit
The Full Personal Accident Package, on the other hand, covers everything that the basic plan has, plus PHP 10,000 medical reimbursement benefit and PHP 500 hospital income benefit.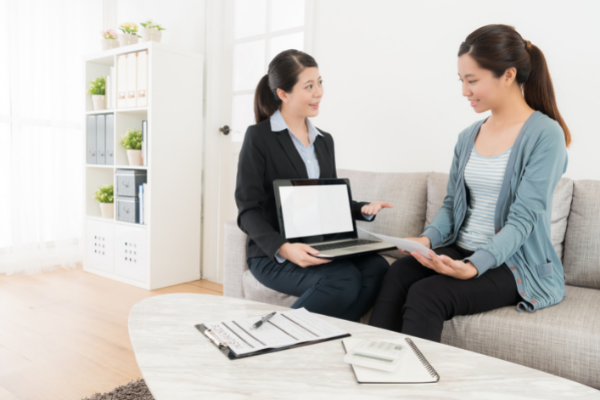 3. Sun Life Philippines
An internationally renowned investment and insurance company, Sun Life offers a wide range of policies that suit different budgets and lifestyles. When it comes to personal accident insurance, there are three standouts from the company's roster.
Personal Accident Card – This offers the beneficiary short-term coverage against accidents. Moreover, it's a flexible plan that you can use for yourself or give to someone you believe will need protection from emergencies.
Group Personal Accident – This is designed for companies and organizations that want to protect their employees. This is customizable based on the company's needs, and it already includes medical reimbursements and burial benefits.[2]
Sun Family Assure – This is accident insurance for employees in the Philippines, which also covers the insured member's dependents. To avail this plan, your company should have at least 10 regular employees or at least 20 members for employee cooperatives.
4. BPI AIA
Formerly known as BPI-Philam, BPI AIA offers a personal accident insurance policy aptly called Accident Guard 24/7. The said policy provides you with worldwide coverage and other benefits that you think you'll need. In addition, it's a flexible plan that allows you to get one for yourself, for for you and your spouse, you and your child, or for the whole family with a maximum of four children.
Apart from accidental death, dismemberment, and disability, Accident Guard 24/7 also covers murder and offers medical reimbursement, accidental weekly indemnity, and renewal bonus. For as low as PHP 1,200 per year, you can already get insured with coverage worth PHP 300,000. Depending on the tier of your premium, you can get up to PHP 2,000,000 worth of coverage.
5. Malayan Insurance
Homegrown Malayan Insurance offers a suite of personal accident insurance policies addressing different kinds of needs and scenarios. Its coverage can also be very specific. Take a look at some of Malayan's personal accident insurance plans:
Travel Master Insurance ­­– This offers comprehensive protection against sickness, accidental death, dismemberment, disablement, and other travel-related concerns, such as delays and loss of baggage.
The Rajah Personal Accident Insurance ­– The plan provides the insured with 24-hour and year-round protection anywhere in the world. It also covers murder and unprovoked assault.
VIP Personal Accident Facility – The coverage is the same as that of Rajah except that this plan offers automatic medical reimbursement and covers private flying.
Family Plan – This plan is designed for families and each insured member's immediate family.
Auto Personal Accident Insurance ­­– This plan protects the insured and their unnamed passengers.
Read more: How to Get Car Insurance for Second Hand Vehicles
6. MAPFRE
MAPFRE, another trusted name in insurance and protection, offers personal accident insurance in several tiers. Here are the four plans you can choose from:
Accident Insurance for Breadwinners – This is designed to provide breadwinners with 24-hour protection anywhere in the world.
Hospital Cash Protection – This provides the beneficiary with a fixed daily cash benefit in case they get confined due to a sickness or injury.[3] It also covers ICU confinement and offers surgical benefits.
Household Employee Accident Insurance – This is probably the most unique plan in this list, as it's designed for house helpers. It includes a personal accident and daily hospitalization cash plan.
Premier Personal Accident Insurance ­– This is MAPFRE's most comprehensive personal accident insurance plan, with coverage reaching up to PHP 5,000,000.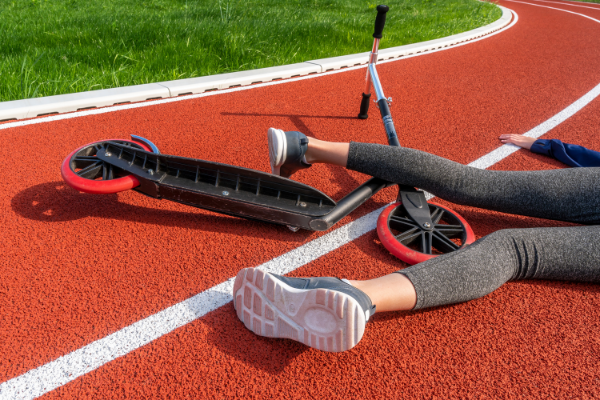 7. Prudential Guarantee
Prudential Guarantee offers individual and group personal accident insurance plans. Besides loss of life or injuries due to an accident, the coverage can also be modified to include the following benefits:
Daily hospital income
Accident weekly income
Murder and assault benefit
Burial expense
Travel emergency and medical assistance
Double indemnity for common carrier
Motorcycling coverage
Some Tips for Getting a Personal Accident Insurance Policy
A personal accident insurance policy is definitely an added expense, albeit a welcome one. Nonetheless, you still want to save money and avoid redundant payments. Here are some tips to help you with that.
1. Know Your Risks
The value of a policy is dependent on the number or types of risks involved. If you always face occupational hazards, it's just sensible to get a comprehensive plan. Otherwise, consider going for a basic package if you just want to complement your existing insurance. As mentioned earlier, get a plan whose accidents are not yet covered by your existing policies.
2. Assess Your Financial Standing
Your current financial situation will give you an idea if you can actually afford a personal accident insurance policy. Don't force it if your monthly income doesn't allow it. Otherwise, your new policy will just become a liability. But if you have extra funds to bump up your existing health or life insurance that already covers accidents, don't hesitate to extend your coverage.
3. Ask Your Agent the Important Questions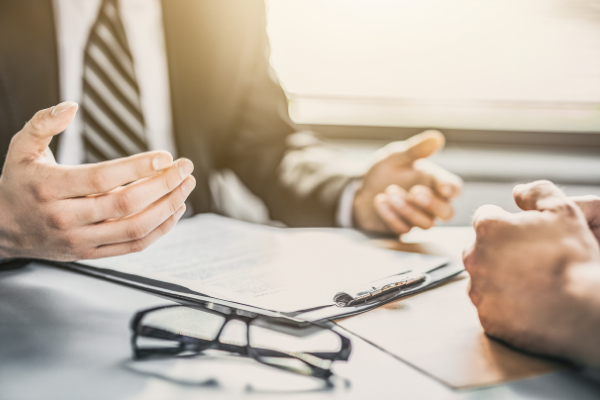 When you apply for personal accident insurance in the Philippines, expect your agent to ask a lot of questions. But don't let things stop there. You also need to do the same. On the surface, the contract or agreement will appear highly technical. Spare yourself the confusion by asking your agent to explain the jargons and the gray areas. Other than having them explain the benefits, you must also ask them to walk you through the claiming process and how easy it will be.
4. Compare Rates
Insurance companies may offer the same coverage at different rates. With that, it's important to shortlist at least five companies and compare their quotes. This is much easier to do nowadays since insurance firms allow would-be clients to ask for quotes via their websites or social media pages. While you're at it, make sure that the ones you'll include in your list are only the most reputable.
Read more: Where Should You Get Your Car Insurance: Bank, Dealer, or Broker?
Final Thoughts
Of course, no one wants to talk about getting into an accident. But accepting the very nature of such mishaps―that they're bound to happen to anyone, anytime, anywhere―is a clear sign that you need to protect yourself and your family. And this protection is something that a personal accident insurance policy can provide.
If you want to start setting up protective measures, get and compare quotes today. If you own a car and you want to protect your passengers, we can help you with that. Just use our comparison tool to find a good car insurance quotation and apply for one right away.

Sources: