If there's one thing everyone can agree on, it's that COVID-19 successfully hit the pause button of the entire planet. The world is dealing with a major pandemic years after the last one and once this is over, there will definitely be a new normal—from being more health-conscious to changing the ways we manage our finances online.
Now more than ever, the benefits of online banking are hard to ignore. And because of COVID-19, more people will definitely be compelled to apply for an online banking account and manage their finances at home. Here are just some of the ways the global pandemic forced everyone to change the way they bank.
Online Banking Transfer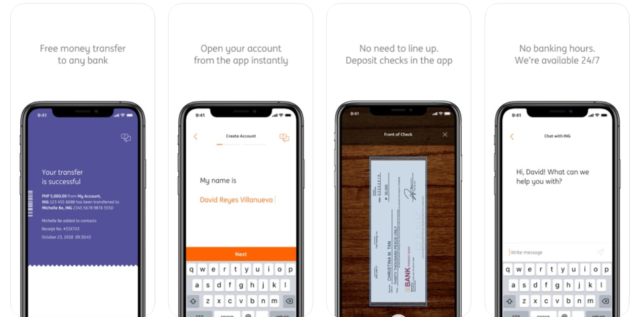 It's not enough to have just one bank account. In fact, you should have an account for every purpose. Balancing two or more bank accounts means you have to do a lot of fund transfers from time to time. And since you can't go outside to transfer money from one fund to another, having online mobile banking can solve your traditional banking problems.
And it's not limited to your accounts, too. You can easily send money to your loved ones via online fund transfer. Banks even lifted their transfer fees for the meantime so it's more convenient now to fund any bank account. This will also change the way we deal with remittances as online internet banking won't require you to fall in line.
Read more: 15 Mobile Banking Apps to Manage Your Accounts Better
Deposit Check Online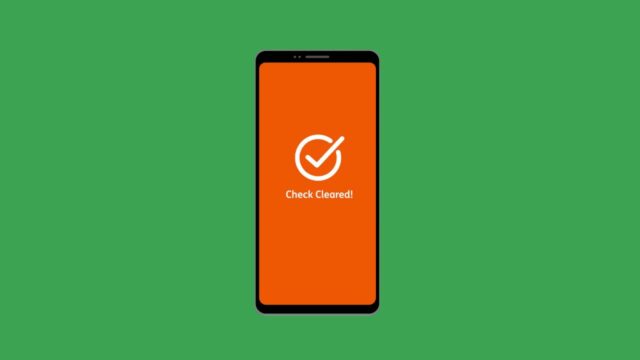 Every payday, lines form in front of banks and their respective automated deposit machines as employees deposit their earnings. This was before COVID-19 when everything's more accessible. Now that everyone is urged to stay at home, funding their savings becomes an almost impossible task. Enter mobile check deposits.
ING Philippines first introduced mobile check deposits back in 2019[1], and since then, other banks followed suit. With this nifty feature, you can deposit to your online banking account by simply taking a picture of a check using the ING Philippines app. The deposit will clear out after 1-2 business days as it needs to be cleared through the Philippine Clearing House Corporation (PCHC), a facility that provides check clearing services nationwide.
Related article: Metrobank Online: How to Create an Account, Send Money, Check Balance, Pay Bills, and More
Online Bills Payment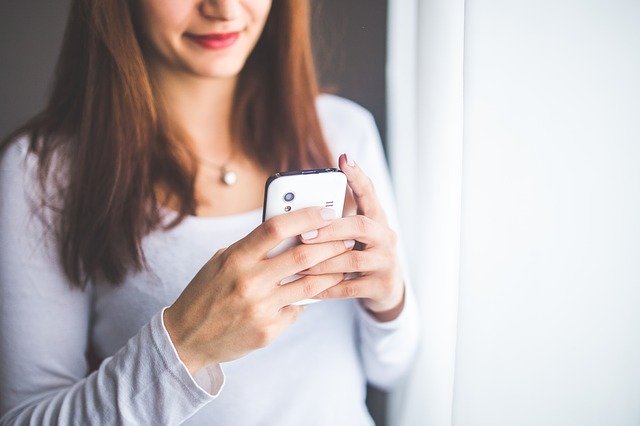 Just like work-from-home arrangements, more Filipinos are starting to realize that even paying bills can be done online. It took a global pandemic to make us realize that we didn't need to go to payment centers with a sea of people every month. We could've paid for our bills in just a few clicks and still have enough time to do other things.
Online bills payment should've been the trend years ago. And thanks to service providers giving their customers more leeways[2] to settle their balances, paying bills has become more convenient. The new normal will definitely include the establishment of more payment channels so we can easily pay different types of bills online.
Read more: Pay Bills Online with These Convenient E-Payment Services
Rise of Digital Banks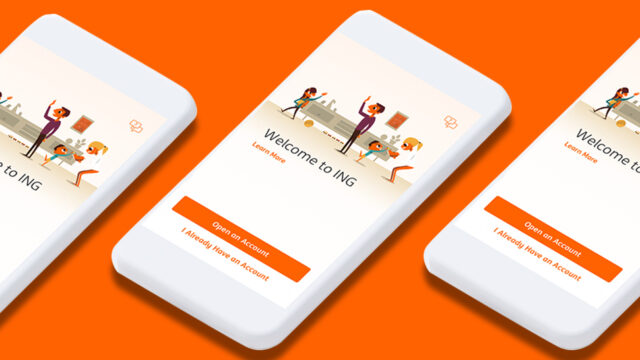 While digital banks like ING Philippines and CIMB already entered the market way before COVID-19, most Filipinos didn't see the need to open an online banking account. Fast forward to today, where even the government is encouraging banks to digitize[3]. Suddenly, opening an account with digital banks becomes the only logical choice.
Not being able to go outside will definitely force us to explore other options to manage our finances. Good thing digital banks gave us the option to do exactly that. And by the time the enhanced community quarantine is over, most of us have already opened an online banking account or at least have tried to open one. Rest assured, digital banks will play a huge role in our new normal.
Read more: Fully Digital Banking: What You Need To Know About the Future of Banking
Why Open an Online Banking Account with ING Philippines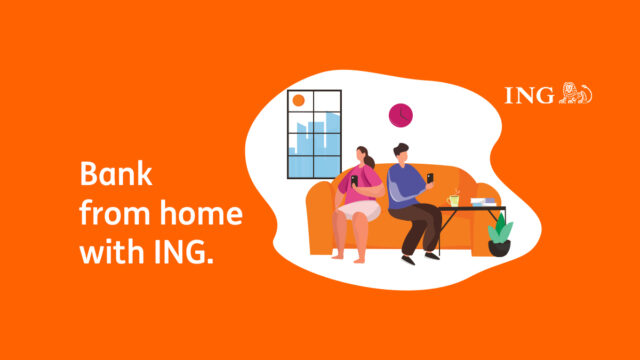 Want to give online banking a try? Do it right by opening an online banking account for free. One key advantage of digital banks is that you don't need to go to a physical bank and wait in line for hours to process your account. Just download the app, prepare the requirements, follow the on-screen instructions carefully, and you're all set!
Another great thing about ING Philippines is its high-interest rate for their online savings account. Regular savings accounts can only earn you 0.10% to 0.25% per annum. Meanwhile, an ING Online Savings Account has a high yield of 4% interest rate per annum on your savings, with no minimum balance (for a balance of up to P10 million) until July 31, 2020.
To illustrate, here's a comparison between a regular savings account and an ING Savings Account:
Regular Savings Account
PHP 20,000 x 0.25% = PHP 50
PHP 50 – 20% (tax) = PHP 40 per year
ING Savings Account
PHP 20,000 x 4% = PHP 800
PHP 800 – 20% (tax) = PHP 640 per year

Plus, no need to worry about hidden fees and unnecessary charges. Every transaction you make within the ING Philippines app is secure, thanks to its in-app encryption. And for added protection, your ING account will be insured by the Philippine Deposit Insurance Corporation for up to PHP 500,000 and is regulated by the Bangko Sentral ng Pilipinas.
Read more: ATM Service Fees Cardholders Need to Know
How to Open an Online Banking Account with ING Philippines
These simple steps to open an online banking account with ING will take no more than 10 minutes of your time. Prepare the following documents:
ING Savings Account Requirements
One (1) government-issued picture ID, any of the following:

Driver's License
Old Philippine Passport (issued before August 15, 2016)
New Philippine Passport
UMID

One (1) proof of address, any of the following:

Recent Utility Bill
Credit Card Statement
Recent BIR 2316
Certificate of Voter's Registration
NBI Clearance
Delivery Receipt (Lazada, Zalora, Shopee)
Insurance Premium Billing / SOA
Condominium Dues Billing
Read more: How Smartphones Influenced Our Financial Habits
And once you're all set, just download the ING Philippines app on the App Store or Play Store and follow these steps.
Open the app and click Open an Account.
Provide your personal information as well as a 5-digit passcode.
ING will now verify your identity. Take a selfie and follow the instructions.
Next, take a picture of your valid ID. Make sure to get a clear shot.
Provide the rest of your personal information and address.
Enter additional information, including your work and tax information.
Take a picture of your signature and wait for your application to be approved.
Final Thoughts
COVID-19 may have placed the world to a standstill, but that doesn't mean we're completely immobilized. By combining the advantages of technology and our resourcefulness, even a pandemic can't stop the people from improving their finances. Whether you're planning to open an online banking account or pay your bills online, don't be afraid to try new things.
This article was created in partnership with ING Philippines. Open an ING Savings Account and enjoy a 4% interest rate per annum with no maintaining balance and fees. Visit the ING Philippines website to learn more!

Sources: