Online banking channels, from smartphone apps to web portals, made it possible to skip long queues at the bank. Moreover, these platforms let you book flight tickets, check your credit card balance, and even buy mobile load. In short, banking via the internet is empowering.
Banking via the internet is usually referred to as online banking or mobile banking. These days, it may also mean digital banking. But what exactly is digital banking?
It's understandable to get digital banking and online banking mixed up. After all, both require an internet connection. However, there's more to it than meets the eye.
Truth be told, digital banking is a relatively new concept that may be difficult to understand. Don't worry, though! The pointers below will get you up to speed on digital banking and how it changes the financial landscape in the Philippines.
What is Digital Banking?
In a nutshell, fully digital banking allows you to do all banking transactions on your smartphone. It sounds simple, but that's pretty much what it is. Download the bank's app, open a bank account, deposit money, and manage your account from the comfort of your home.
By containing the entire banking process on a single app, digital banking aims to make banking more accessible than ever. Here are just some of the benefits that digital banking brings to the table:
Advantages of Digital Banking
Digital processing - No documents or forms to sign
Paperless transactions - No receipts, invoices, paper products
24/7 customer service - No banking hours, call anytime
High-interest savings - Save more money when banking online
Mobile deposit - Just take a picture of your check
Easy banking - No hidden fees
Secure banking - Prevent hackers from snooping around
Read more: What are Bank Interest Rates and Why Do They Matter?
Disadvantages of Digital Banking
Managing cash deposits - No easy way to deposit cash on hand
Lack of in-person support - No quick way to ask for support
More prone to cyberattacks - Hackers can scam unsuspecting clients
Downtime – You won't be able to carry out your transactions if your digital bank is under maintenance
Digital Banking vs Online Banking: What's the Difference?
There's definitely an overlap between online banking and digital banking. But if you look closely, you'll find some glaring differences.
Online banking is any form of personal banking carried out via the internet. It involves checking your balance, paying bills, transferring money, and online shopping. You can do online banking via your computer, smartphone, and tablet computer.
While online banking platforms are present on the web, they're still connected to the physical banks that created them. With that, you can think of an online banking channel as the storefront of a brick-and-mortar bank.
Digital banking, on the other hand, is a bigger concept than online banking due to its more extensive capabilities. It's safe to say that online banking is part of digital banking.
Structure-wise, a digital bank doesn't have a physical office or a branch, hence all your transactions happen online. It offers more than bills payment, fund transfers, and balance checks.
With a digital bank app, you can open a savings account, apply for a loan, and even deposit money by just taking a picture of your check. With this setup, you can argue that the digital banking app on your smartphone is literally the bank itself—not just a storefront of a physical bank.
Is Digital Banking Legit?
Yes, digital banking is a legit industry in the Philippines. With the proliferation of digital banks, it seems that the future of finance is headed toward digitalization.
But you still need to be wary when choosing a digital bank. Before downloading a digital banking app, make sure it's regulated by the Bangko Sentral ng Pilipinas (BSP).
Digital Banks in the Philippines: Where to Create an Account
The digital banking industry in the Philippines is thriving. Some international players have entered the market, but local financial institutions are catching up. Pick your next bank from this pool of digital banks.
CIMB Bank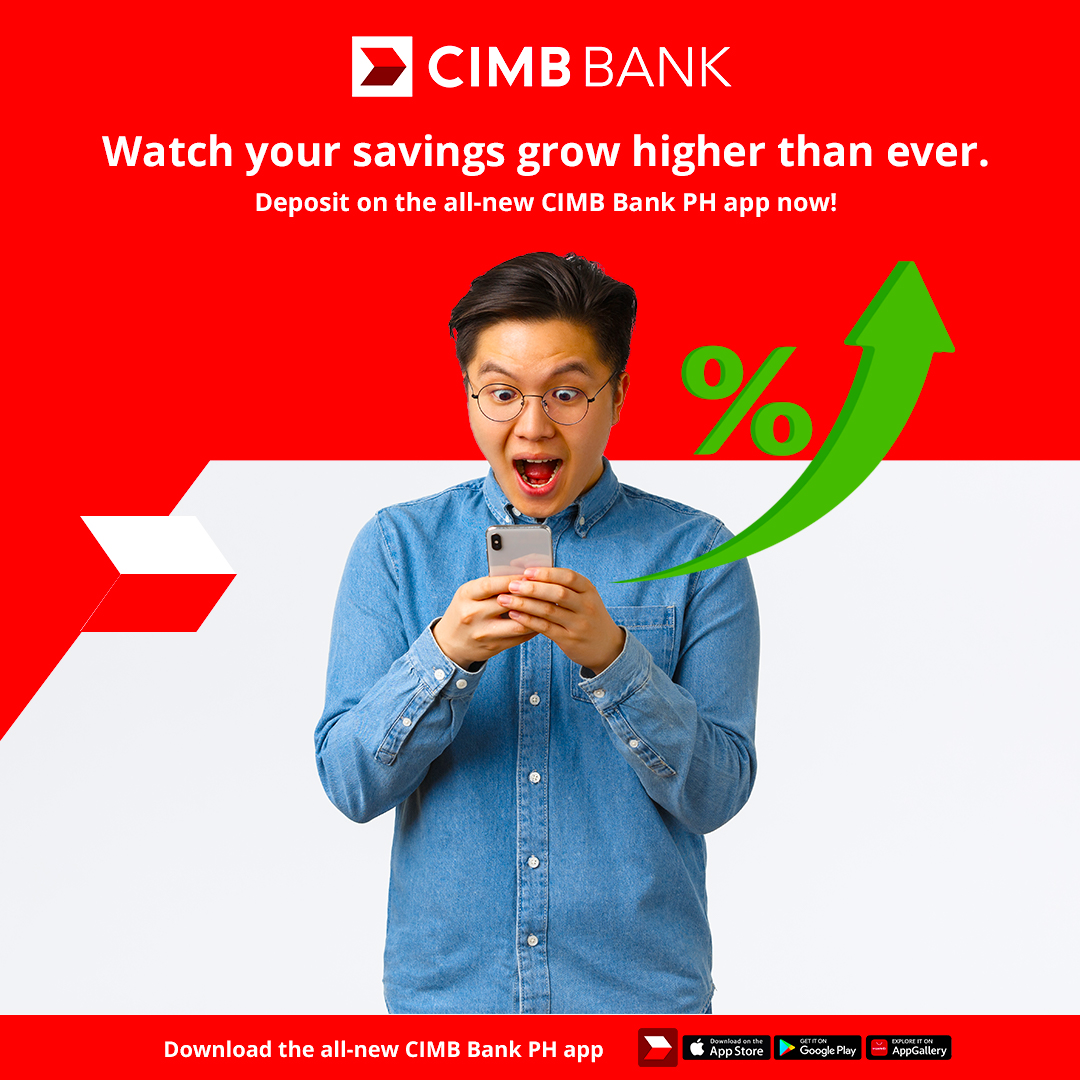 Established in 2018, CIMB Bank has helped more than five million depositors save up and assisted over one million loan clients with their financial goals. In less than four years, this digital bank has received 79 awards from local and international award-giving bodies, such as The Asian Banker and International Finance.
Besides high-yield savings accounts, CIMB Bank offers lending products such as credit lines and digital bank loans in the Philippines. To provide a suite of reliable services, this digital bank has partnered with GCash and Pru Life UK. Other collaborators include 7-Eleven, Bayad, BancNet, InstaPay, PESONet, and Visa.
CIMB Bank is available on the App Store, Google Play, and Huawei AppGallery.
Key Features
Interest rate of up to 2.6% per annum; 8% per annum interest rate promo until December 31, 2022[1]
Free life insurance coverage of up to ₱250,000 with the UpSave Account
All-digital personal loan application with a maximum loan amount of ₱1 million
Access to GCredit, a revolving mobile credit line on the GCash app that can be used for online shopping
Access to REVI Credit, a revolving credit line of up to ₱250,000 that you can use through the CIMB Virtual Card
Fund transfers via InstaPay and PESONet
Read more: CIMB Online Banking: Beginner's Guide to Account Application and Using CIMB App
Tonik Bank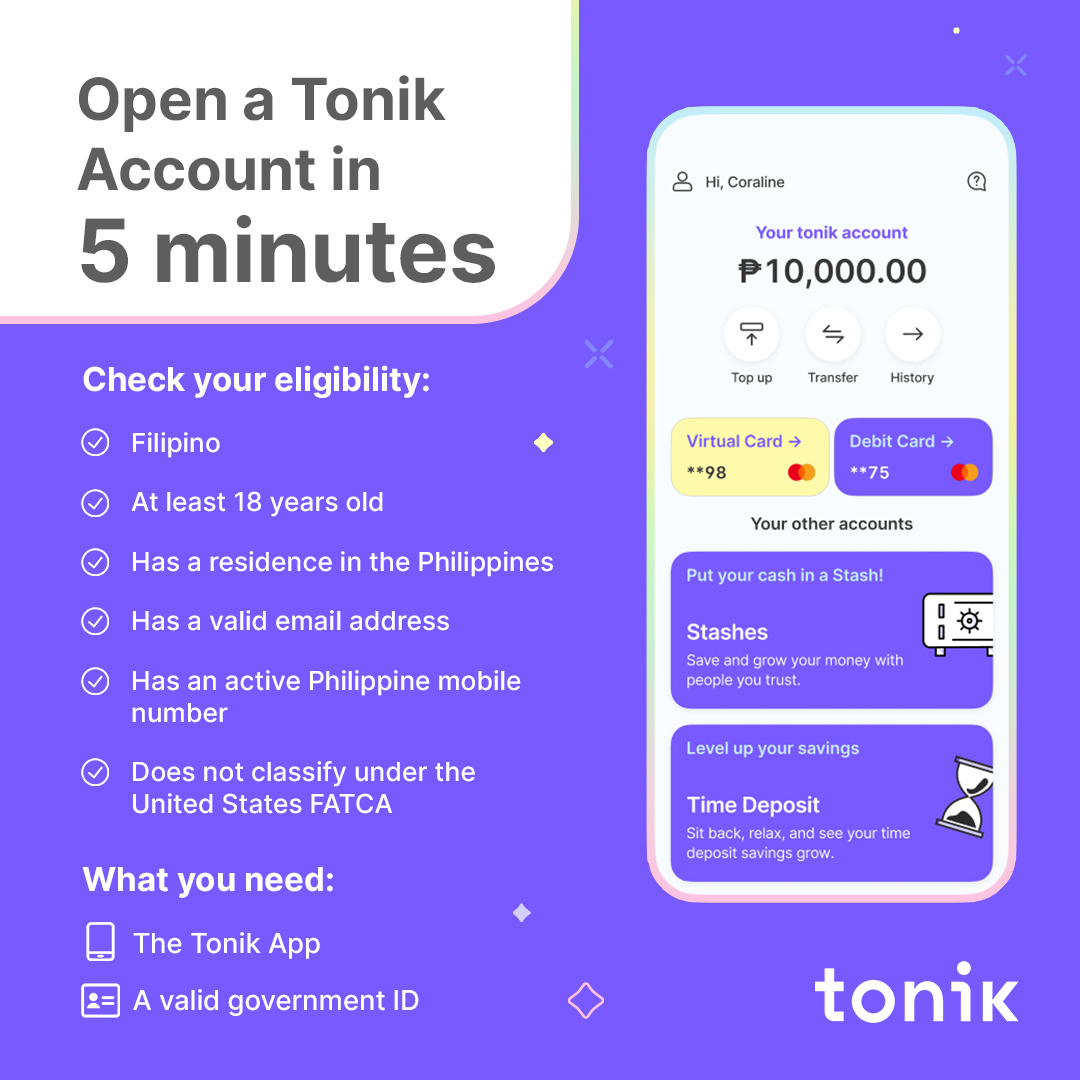 Launched in the Philippines in 2021, Tonik offers a high interest rate of up to 6% per annum on its savings accounts. That's pretty high when you compare CIMB vs Tonik.
One of Tonik's interesting features is Stashes. This allows you to create different saving stashes or pockets for different goals, such as travel, wedding, and a new gadget, among others. You can even invite friends or family who use Tonik to create a Group Stash.
Tonik also offers a digital bank loan in the Philippines. The loan amount can reach up to ₱2.5 million, depending on your purpose.
You can download Tonik from the App Store and Google Play.
Key Features
Interest rate of up to 6% per annum
Time deposit with an interest rate of 6% per annum
Comes with a Stash feature, which lets you create separate savings pockets for different goals and purposes
Access to Quick Loan, a lending product with a loan amount ranging from ₱5,000 to ₱50,000
Access to Big Loan, which allows you to borrow up to ₱2.5 million in seven days
Access to Shop Installment Loan, which lets you borrow ₱100,000 that you can use at Tonik's partner stores and pay back in up to 24 installments.
Bills payment
Fund transfers via InstaPay and PESONet
Read more: Tonik Digital Bank: How Neobanking Works in the Philippines
DiskarTech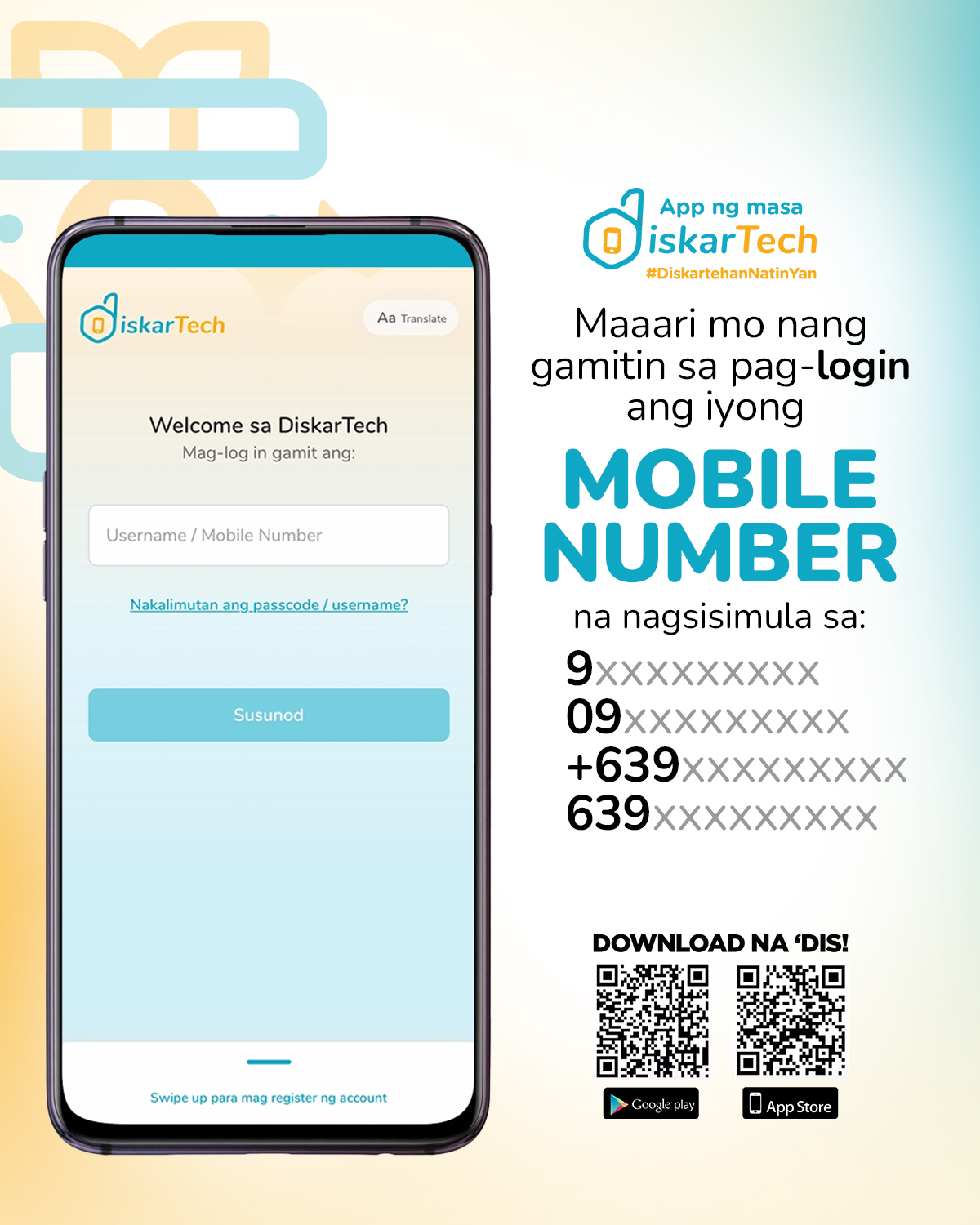 Powered by Rizal Commercial Banking Corporation (RCBC), DiskarTech claims that it is the first and only Taglish financial app. This approach makes it an inclusive digital banking service. Through a single app, you can pay bills, send money, buy mobile load, open a savings account with just one valid ID, and even purchase insurance.
You can grow your money with DiskarTech's high interest rate. Other than that, you can get extra cash through client referrals.
The DiskarTech app is available on the App Store and Google Play.
Key Features
Interest rate of 3.25% per annum
Bills payment
Income generation through referral of new users (up to ₱30,000 on verified accounts)
Access to Loans Marketplace, where you can apply for a loan with DiskarTech's partner loan providers or lenders
Bills payment
Range of insurance products from Malayan Insurance
Fund transfers via InstaPay and PESONet
Comes with a telemedicine feature that gives you access to health professionals
Read more: What is DiskarTech and How to Earn Using This App?
Overseas Filipino Bank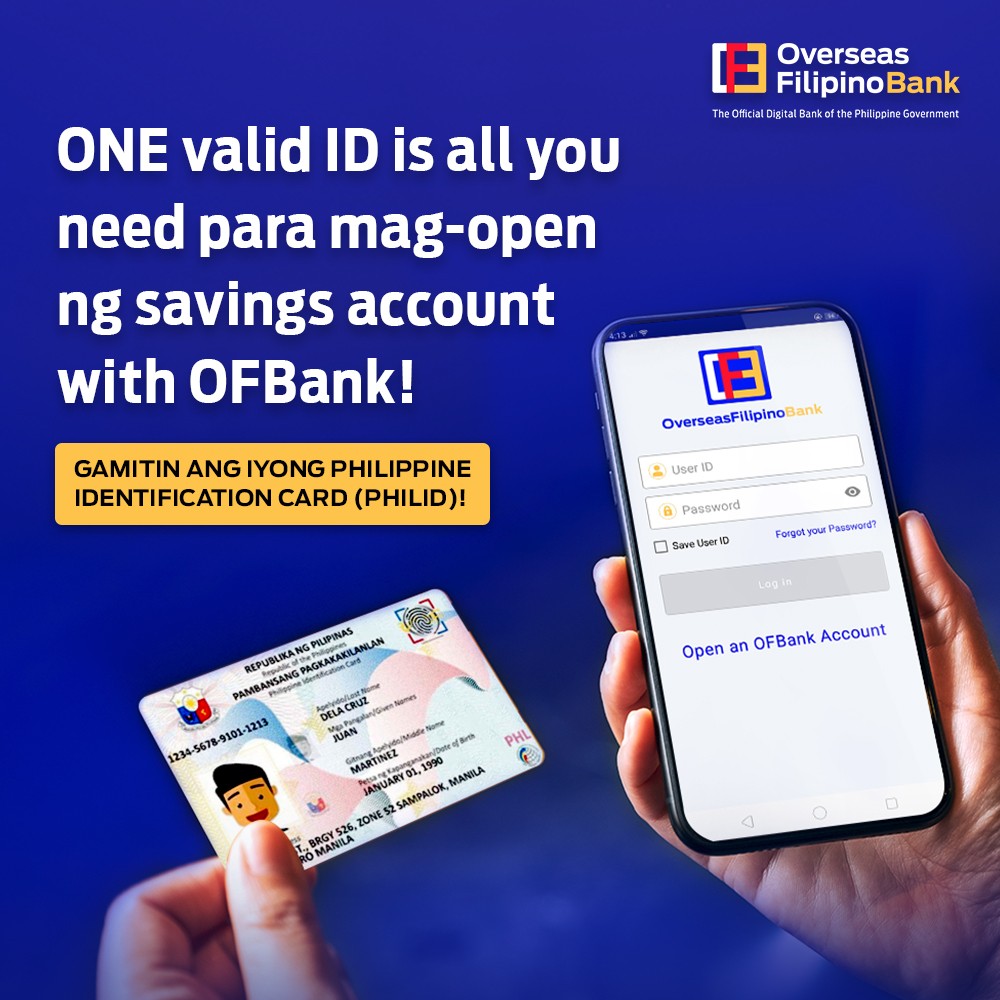 Also known as OFBank, Overseas Filipino Bank is the first digital-only and branchless bank created by the government. A wholly owned subsidiary of Land Bank of the Philippines, OFBank is mandated to provide OFWs with the most effective remittance method.
It offers enhanced credit facilities and financial assistance for OFWs and their families. Moreover, this digital bank in the Philippines is designed to help strengthen the government's presence in the remittance market.[2]
The Overseas Filipino Bank app is available on the App Store and Google Play Store.
Key Features
Deposit accounts primarily designed for OFWs; Visa debit cards can be used for sending or receiving remittance
No minimum initial deposit
No maintaining balance
Access to OFW Reintegration Program loan
Access to home loans for OFWs via LANDBANK's Bahay Para sa Bagong Bayani (3B)
Bills payment
Fund transfers via InstaPay and PESONet
Maya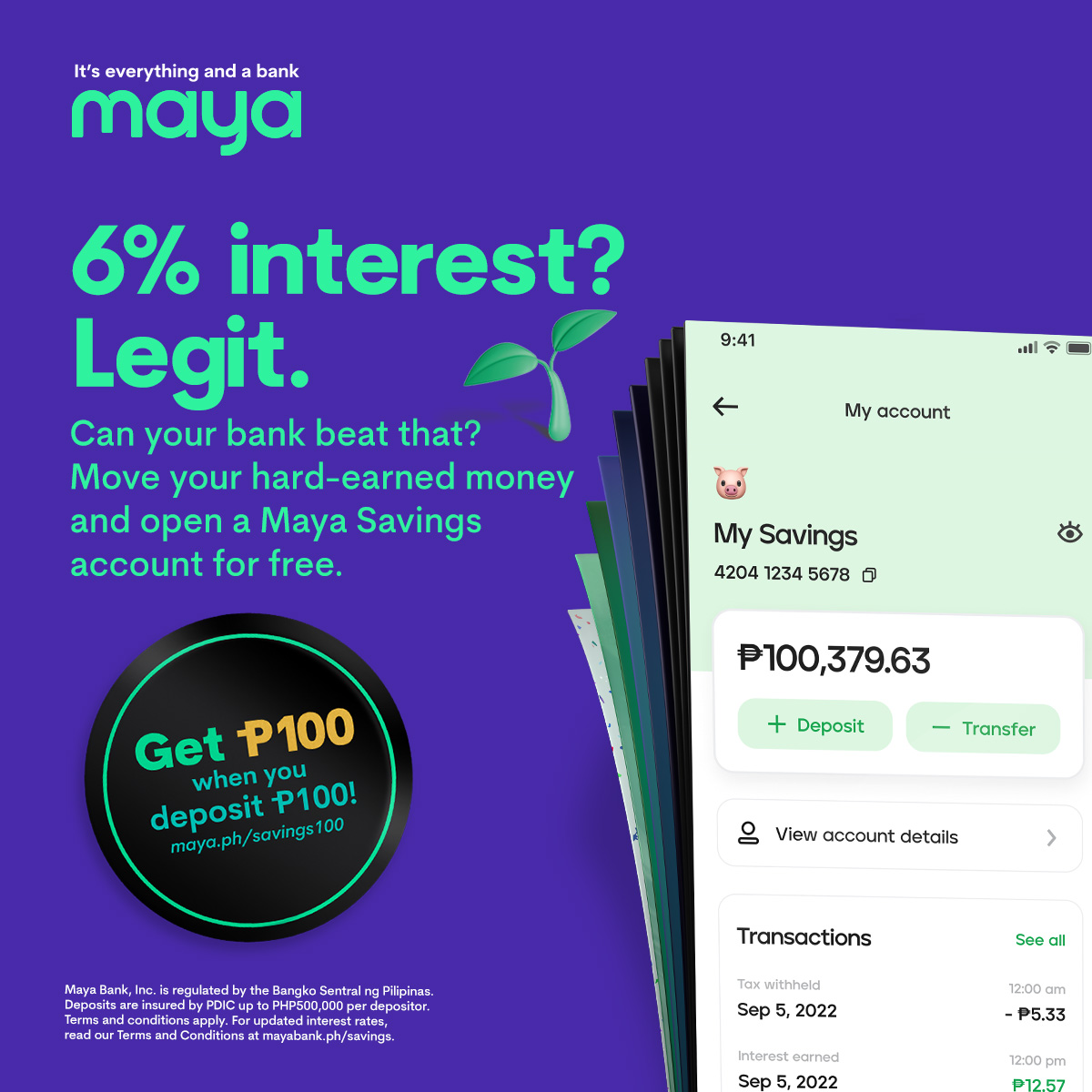 Formerly known as PayMaya, Maya Bank Philippines has evolved into an all-in-one money app offering digital banking services. Its inclusivity is made apparent by its easy application procedure, which requires just one valid ID. Furthermore, you don't need a maintaining balance to keep your deposit account.
Maya Bank's major products include Maya Savings, which helps you grow your money with a 6% interest rate; Business Deposit, a digital bank account primarily designed for businesses; and Personal Goals, a tool/account that helps you organize your money and comes with a 6% interest rate.
Maya Bank offers more than just savings accounts. It also offers loan products and crypto investment features.
Maya Bank is available on the App Store, Google Play, and Huawei AppGallery.
Key Features
Interest rate of up to 6% per annum[3]
No maintaining balance
Access to Maya Credit, a revolving credit line that you can use for shopping, dining, paying bills, and more
Comes with a Personal Goals feature that allows you to budget and organize your money for specific purposes, such as vacations, special occasions, and emergency funds
Allows you to buy and sell crypto
Fund transfers via InstaPay and PESONet (free for business accounts)
1.5% interest for business accounts
Bills payment
UNO Digital Bank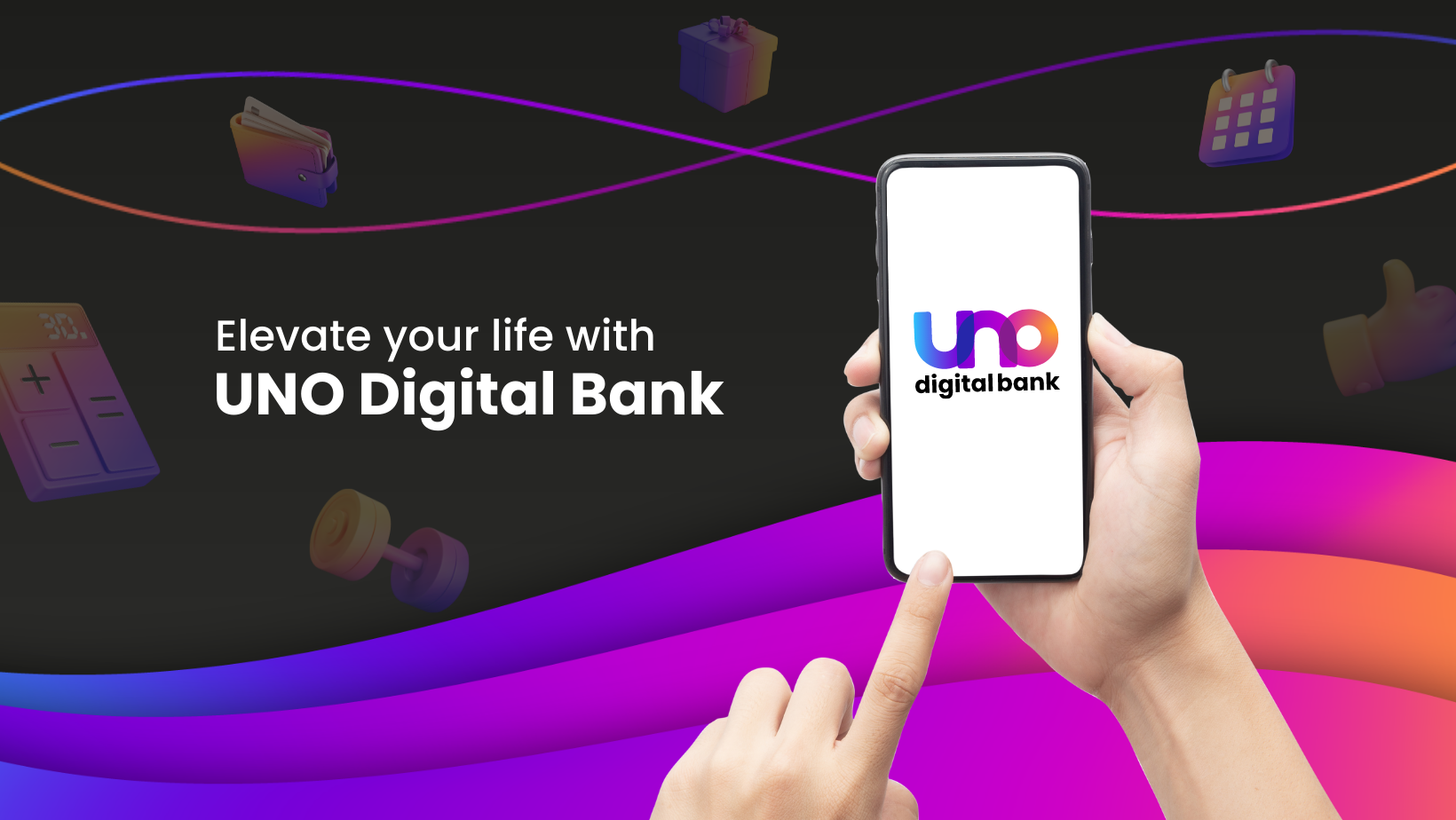 Uno Digital Bank is one of the newest digital banks in the Philippines. Its partners include Mastercard, Amazon Web Services, and Mambu, among others. It's still in its beta testing stage, so the specific details of its services haven't been released yet. However, it previously shared an overview of its digital banking solutions.
For one, it's expected to offer high-yield savings accounts with dynamic algorithms that keep adjusting the rates upwards. Clients can expect an immediate virtual debit card from the bank. Moreover, a pre-approved dynamic credit line will also be part of its services.

UnionDigital Bank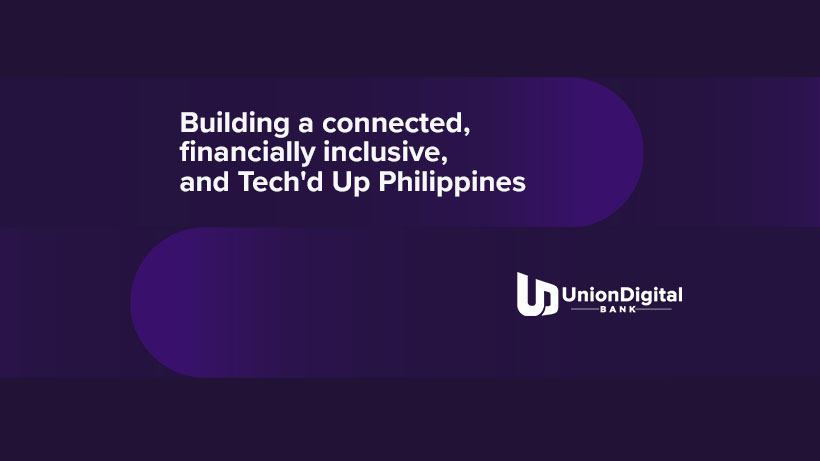 UnionDigital Bank is also one of the newest digital banks in the Philippines. It's poised to empower the country's digital economy with a wide range of financial and blockchain technologies.
UnionDigital Bank's ultimate purpose is inclusive prosperity. It's set to merge innovation with the track record and capabilities of UnionBank of the Philippines, one of the leading universal banks in the country.
UnionDigital Bank is yet to launch, so the particulars of its products and services aren't public yet. As of now, it encourages people to join its whitelist and become one of the platform's exclusive first-time users.[4]
GoTyme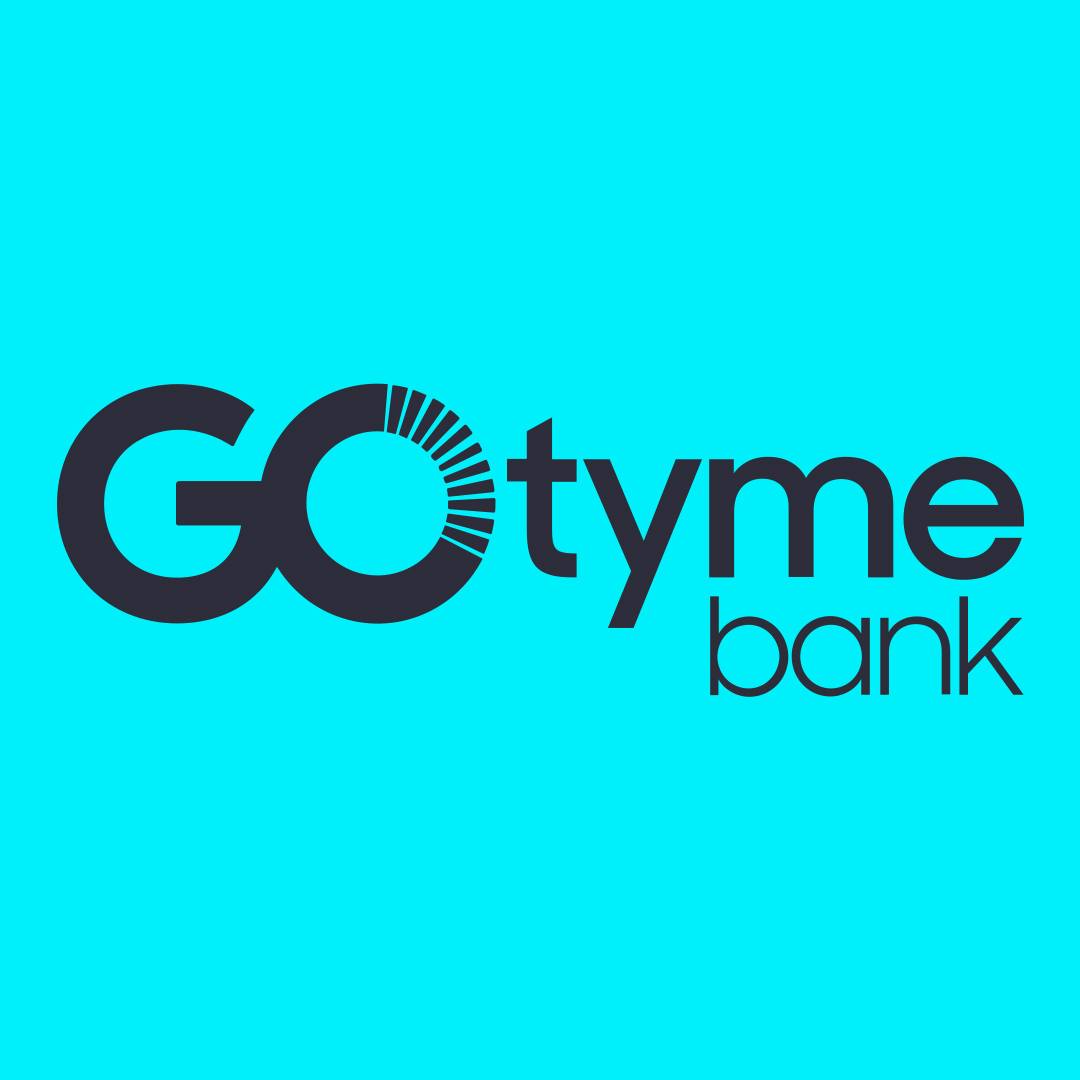 GoTyme in the Philippines is a digital bank born out of the partnership of two companies: the Gokongwei group and Tyme, a South African digital bank. GoTyme bank hasn't officially launched its app yet, but it gives a preview of its services on its website. For one, GoTyme Digital Bank says clients can enjoy higher interest rates on savings. Its rewards program also allows users to turn their points into pesos.
GoTyme Digital Bank also doubles as an investment platform by giving users access to trading assets. It also promotes a personalized banking experience, claiming that its customer service associates will pick up the phone in as fast as two minutes or respond to emails in as quick as three hours.
Final Thoughts
There's no doubt that a cashless future for the Philippines is happening now. However, one challenge still remains: to convince a skeptical public to embrace digitalization in banking.
Slowly but surely, digital banks in the Philippines will help Filipinos familiarize themselves with digital banking. Give it a few more years and eventually, anyone who can use a smartphone will now have their own digital bank account.

Sources: