When choosing a bank, do you pay close attention to its interest rates? While they seem to barely make any difference, interest rates are not insignificant at all—they're a crucial part of banking, whether you're saving or borrowing money.
To make the most of your savings, it's important to understand how bank interest rates work.
Here's everything you need to know about the interest rate on savings accounts, including why you should go for a high-yielding account.
What is the Meaning of Interest Rate on a Savings Account?
An interest rate is the percentage of your savings that determines how much the bank pays you to keep your money on deposit.
When you deposit money in your savings account, you're lending it to the bank. Your funds are then invested through loans, credit cards, and other financial products. In return, you earn interest on your savings.
How to Compute Bank Interest Rates on Savings
Generally, banks use the principle of compound interest[1] based on the amount saved and all accumulated interest.
Simply put, you're paid interest on top of the interest you earned previously.
To know how bank interest rates work, here's the general formula for a savings account interest computation:
A = P x (1 + R ÷ n)n
Where:
A = Amount of money in the savings account after interest is paid
P = The principal or original account balance
R = Interest rate in decimal format (e.g., 0.25% = 0.0025)
n = Number of times the bank calculates interest in a year (e.g., interest calculated daily = 365 time periods)
To compute the net interest, you also have to deduct the 20% final withholding tax (as mandated by the Bureau of Internal Revenue).
Hate crunching numbers? Use an online savings calculator to quickly compute your interest. Calculators.org[2] is a good calculator to use, as it includes the tax rate and inflation rate in its computation (However, it calculates only interest compounded monthly).
Simply plug in the required information and hit the calculate button, and the online calculator will instantly show the results.
Read more: 6 Simple Ways to Earn Money While on Lockdown
3 Key Benefits of High-Interest Savings Accounts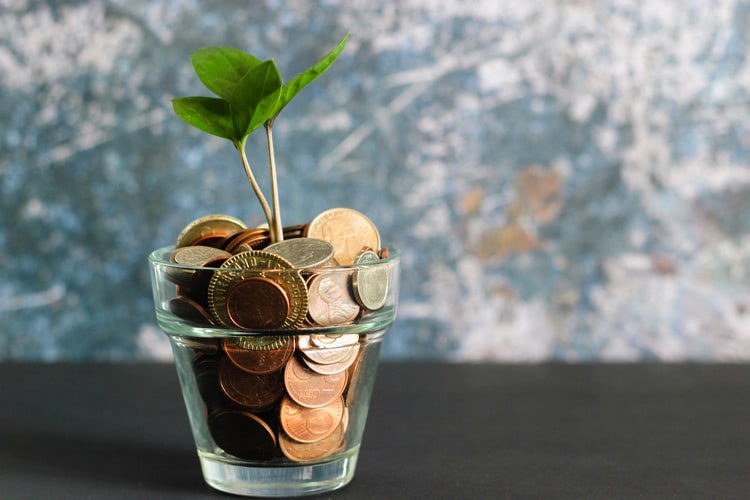 With the typically low savings deposit rates, you might wonder: do bank interest rates really matter?
Of course, they do. Interest rates are a critical consideration when choosing a savings account. Your interest rate has an impact on how much your savings will grow over time. If it's too low, you'll hardly earn anything or even lose some money.
Conversely, a high-interest rate offers several advantages that can help you achieve your financial goals.
Read more: What is DiskarTech and How to Earn Using This App?
1. Higher Earning Potential Than Traditional Accounts
Regular savings accounts generally earn very little interest. Over the past five years, average bank interest rates have ranged only from 0.685% to 1.231% annually, based on Bangko Sentral ng Pilipinas (BSP) data[3].
While low-earning savings accounts are considered the norm, a few bank accounts offer higher-than-average rates.
Banks like ING Philippines that offer high-yield savings accounts have interest rates as high as 4% per year, allowing depositors to grow their money much faster. Although these bank interest rates don't earn as much as high-risk investments like stocks, they yield around eight to 40 times more than most savings accounts.
Differences in bank interest rates can add up in the long run, especially if you're keeping a large balance, depositing money regularly, and withdrawing less.
2. Protection Against Inflation
Do you keep your funds in a low-interest savings account? It's easy to lose your money to inflation that way.
Inflation—the rate at which prices of goods and services increase over time—reduces the value of money. If your interest rate is below the inflation rate, you're effectively losing money even though your savings account is earning interest.
Your best bet is a savings account with an interest rate that's higher than the average inflation rate (which is 2.6% as of April 2020)[4]. It helps you beat the effect of inflation on your savings.

3. Maximized Savings for an Emergency or Large Purchase
Putting your money in a high-yield savings account (like those from ING Philippines, CIMB, among many others) is a great way to save for a rainy day or a big purchase like a car or house. Unlike stock investing, you won't lose the value of your money in a high-interest savings account.
With a high interest rate, you can maximize your savings while being able to withdraw cash when you need it. It's extremely helpful, especially during the COVID-19 crisis when job loss, business closure, illness, or any emergency can seriously affect your finances.
Read more: Tonik Digital Bank: Your Guide to Neobanking in the Philippines
5 Reasons to Open a High-Yield Savings Account with ING Philippines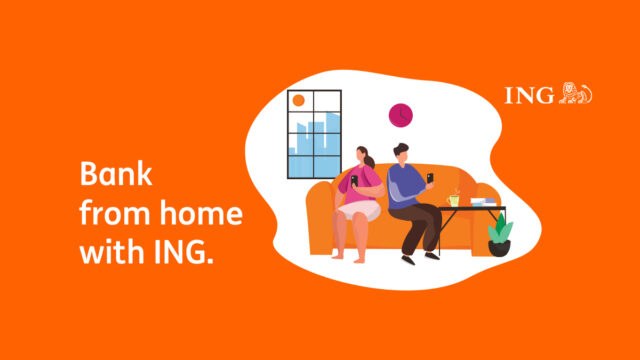 Online savings accounts, with their high-interest rates, are among the best places to put your savings, according to financial experts. While the concept of all-digital banking is relatively new in the Philippines, it offers real advantages over traditional banking.
Here are the things you can achieve with an ING savings account.
1. Save More and Faster
ING Philippines offers a 4% interest rate annually on your savings until July 31, 2020. It's currently among the highest deposit rates in the Philippines.
The online bank calculates interest daily based on the average daily balance using this formula:
(Available end of day balance x interest rate) x (1 day ÷ 365 days)
This means your savings increase every day by another 1/365th of 4% of your balance. Because interest is added more frequently to your balance (daily versus monthly and annually), you can grow your funds faster with an ING Savings Account, thanks to the power of compound interest.
To illustrate, here's a comparison between a regular savings account and an ING Savings Account:
Regular Savings Account
PHP 20,000 x 0.25% = PHP 50
PHP 50 – 20% (tax) = PHP 40 per year
ING Savings Account
PHP 20,000 x 4% = PHP 800
PHP 800 – 20% (tax) = PHP 640 per year
2. Start Saving Easily
Regular savings accounts of most local banks require large amounts (usually PHP 2,000 to PHP 3,000) for the initial deposit and maintaining balance. To earn interest, you have to maintain an even larger amount in your account.
That isn't the case with an ING Savings Account. There are no required minimum opening, maintaining, and interest-earning balances. You can open an online savings account regardless of how much you can afford to save.
As a fully digital bank, ING Philippines operates without physical branches and bank tellers, passing on the savings to clients by not charging any fees. For example, you can transfer money from your ING Savings Account to accounts with other banks for free.
Read more: How the COVID-19 Pandemic is Changing the Way We Bank
3. Open and Manage Your Account Conveniently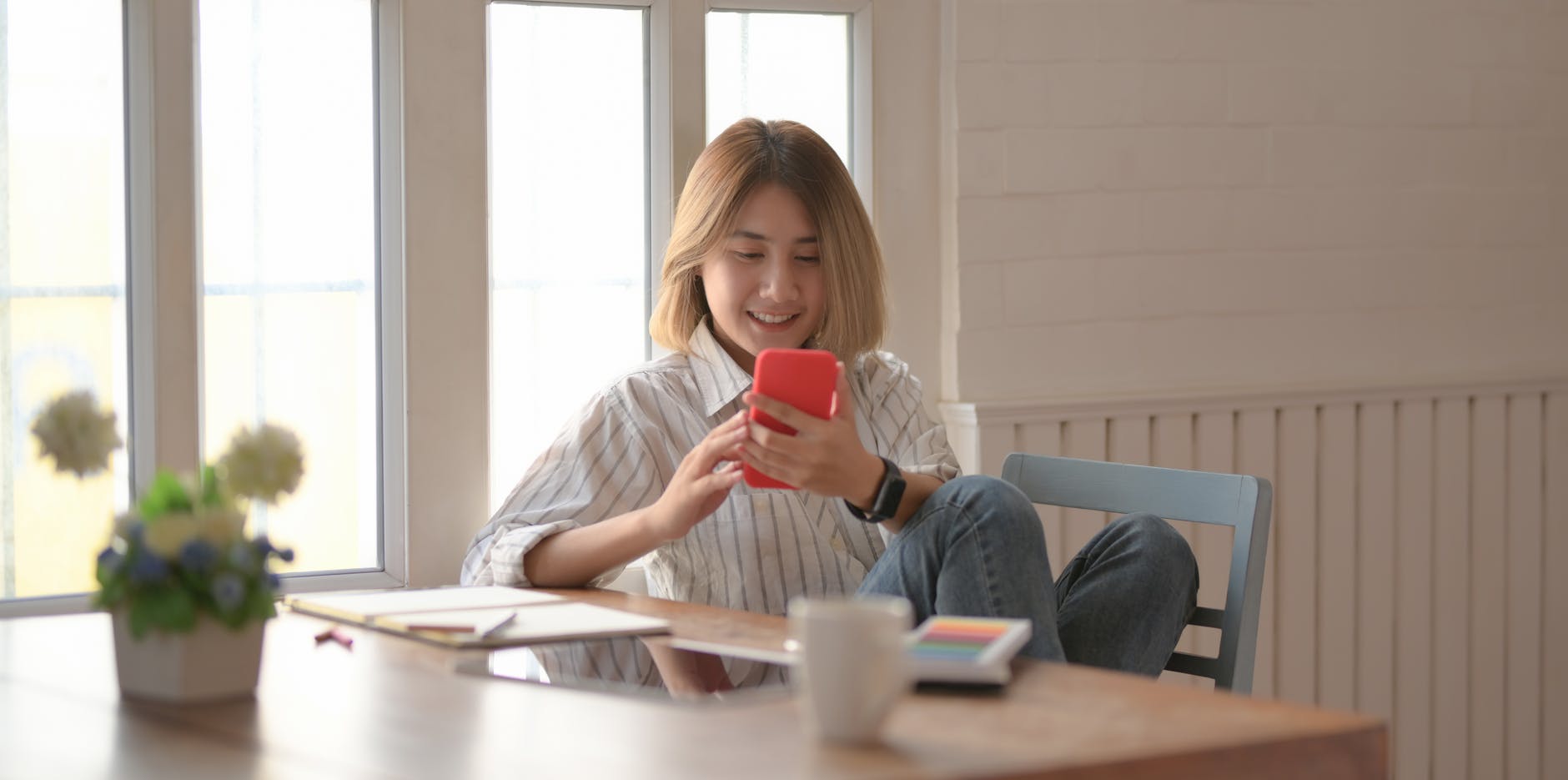 Transactions with ING Philippines are done seamlessly and painlessly through the bank's mobile app. Every process is digital, from account opening and balance inquiry to check deposit and money transfer.
This banking convenience is critical during the government-mandated quarantine when everyone is forced to stay at home to prevent the spread of coronavirus.
4. Access Your Money Easily
Unlike time deposits and mutual funds, an ING Savings Account has no lock-in period. You can access your savings 24/7 with a mobile device.
Such flexibility is very useful for urgent transactions, like sending money to a loved one for medical bills or paying for essential goods.
5. Keep Your Money Safe
When you deposit in an ING Savings Account, you can rest easy knowing that your hard-earned money is secure.
Your data in the ING app is encrypted, which means your banking transactions are always kept safe. Your savings are also covered for up to PHP 500,000 by the Philippine Deposit Insurance Corporation.
ING is a trusted bank worldwide, serving over 38.4 million customers in over 40 countries. In the Philippines, this BSP-supervised bank has been operating for 30 years, serving corporates and multinationals.
How to Start Growing Your Savings with ING Philippines
Setting up an ING Savings Account is a smooth and hassle-free experience. A valid ID and proof of address are the only documents you need to submit online.
ING Savings Account Requirements
Any of the following government-issued picture ID:
- Driver's license
- Old Philippine passport (issued before August 15, 2016)
- New Philippine passport
- UMID
Any of the following proof of address:
- Recent utility bill
- Credit card statement
- Recent BIR 2316
- Certificate of Voter's Registration
- NBI Clearance
- Delivery Receipt (Lazada, Zalora, Shopee)
- Insurance premium billing / SOA
- Condominium dues billing
How to Open a Savings Account Online via ING App
Once your documents are ready, you can now open an ING Savings Account with your smartphone. You can complete your application in around 10 minutes.
Download the ING Philippines app from the App Store or Google Play Store.
Open the app and tap "Open an Account."
Enter the required information. You'll also be asked to set a 5-digit passcode.
Go through the identity verification process. Follow the instructions on the app for the following procedures:
- Take your selfie.
- Take a clear photo of your valid ID.
- Provide your ID and birth information, as well as your residential/mailing address.
Enter your employment, tax, and FATCA (if applicable) information.
Put your signature using dark ink on a white piece of paper placed on a dark surface. Then take a photo of your signature.
Confirm your information and wait for the approval of your application.
Final Thoughts
A crucial part of your savings strategy is knowing where to put your money so that it will yield the highest return. Now that you have a better idea of how bank interest rates work, you can put that new knowledge to work by opening a high-yield online savings account.
This article was created in partnership with ING Philippines. Open an ING Savings Account and enjoy a 4% interest rate per annum with no maintaining balance and fees. Visit the ING Philippines website to learn more!

Sources: