Banking has never been this convenient, thanks to smartphones and the internet. These days, you don't need to head down to your bank's nearest branch for your transactions. You can just open your mobile banking apps and handle your transactions from there. But the question now is this: which online or mobile banking app is best for you?
Naturally, you'd choose the online or mobile banking option from your bank of choice. But not all mobile banking apps are the same. Some provide a better user experience while others are struggling to get there. You might even consider opening an account with a bank with a great mobile banking app.
So to give you an idea, here's a list of mobile banking apps in the Philippines.
Mobile Banking vs. Online Banking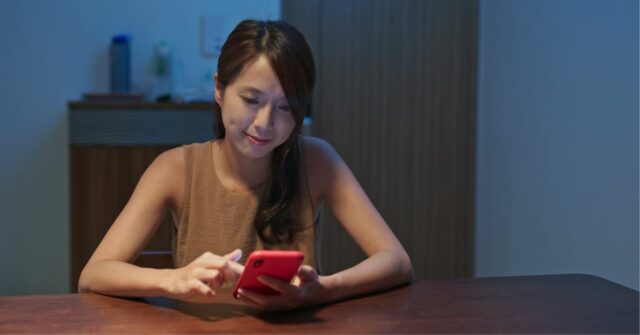 Online or mobile banking are often interchangeable, but there's a distinct difference between them. It mostly lies on what device and platform you're using.
With mobile banking, you use a smartphone app. Before apps became the new norm, some banks offered SMS-based mobile banking that enabled users to transact through text prompts or texting specific commands to the bank's SMS banking line.
Meanwhile, online banking involves using a bank's website through a web browser. In theory, you could use your phone's browser to access a bank's website, but online banking is easier to access with your desktop. It's a good backup for when mobile banking apps aren't working right.
Read more: Online Banking in the Philippines: The Benefits of Going Cashless
Mobile Banking vs. Digital Banking
Mobile banking has also become synonymous with digital banking, but the difference between the two is far more distinct. While mobile banking acts as a supplement to traditional banking, digital banking allows for more flexibility and convenience.
While mobile banking apps have convenient features, you can't do all possible transactions from the app itself. For example, if you want to open a bank account, you still have to go to the nearest branch and apply from there.
On the other hand, digital banking allows you to do the entire banking process from the comfort of your home. You can open an account, submit requirements, and make your first deposit through digital banking apps. No need to go to the bank and wait in line for hours.
Plus, digital banks offer more incentives like higher interest rates for deposits, lower banking fees, and reward points, among others. Mobile banking apps are typically stuck with what the traditional bank is currently offering.
14 Mobile Banking Apps in the Philippines
AUB Online Banking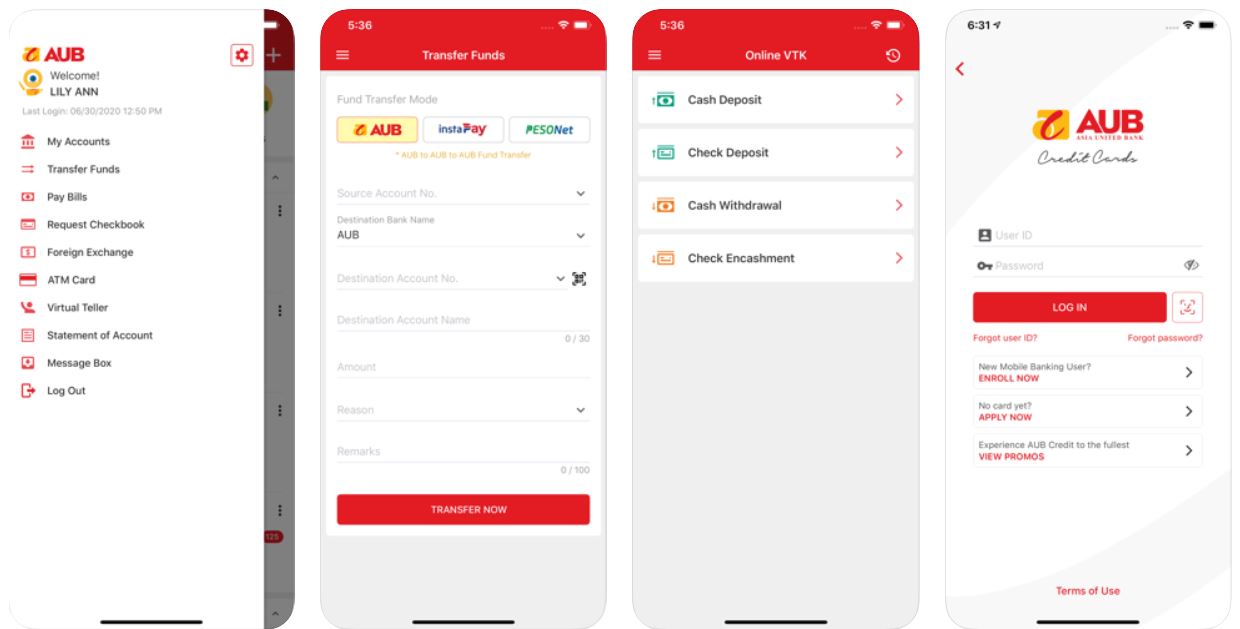 Asia United Bank's mobile banking app didn't hold back when it came to innovating its services. Its most notable feature is CASHelp multipurpose loan that you can apply for in the app.
The AUB app is also a great credit card companion if you own an AUB credit card. Easily manage your reward points and air miles, as well as convert points to rewards or redeem free travel credits.
AUB Online Banking Key Features
Apply for salary loans through the app
Manage your credit card rewards and air miles
Send and monitor remittances and payments
Encode transaction details with a virtual teller
BPI Online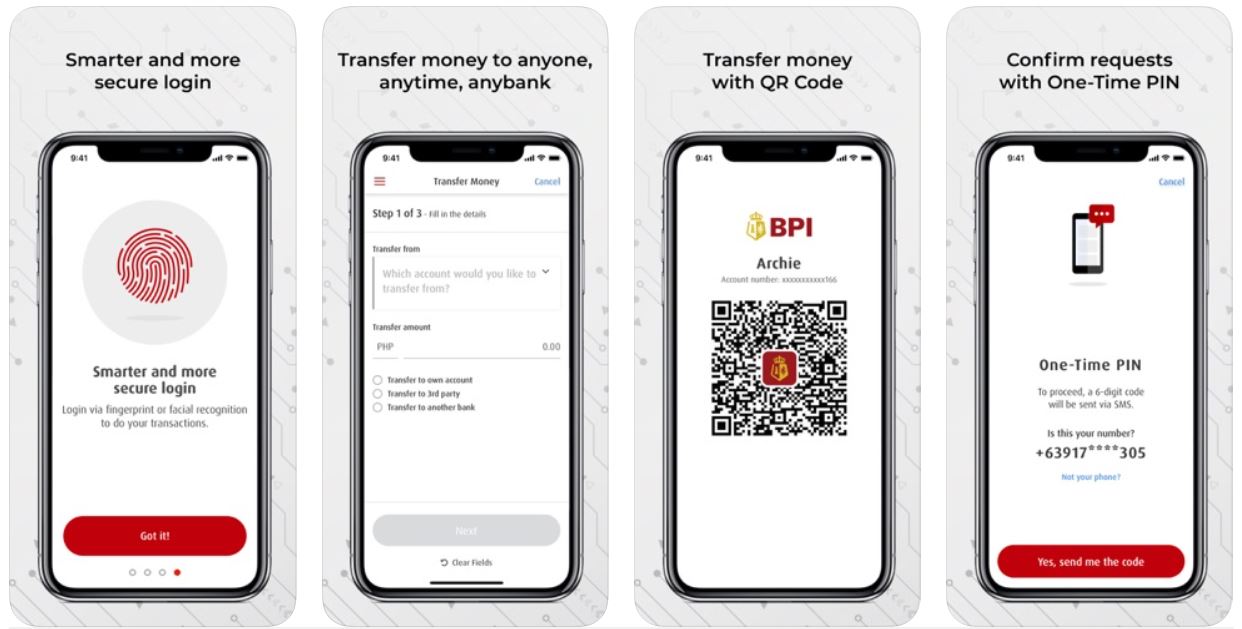 Formerly known as BPI Express Online Banking, the BPI Online website and app received a major refresh in 2019. In doing so, BPI improved its online banking efforts as evidenced by the 25% increase in online transactions in early 2020.[1] The enhanced UI and the improved online security make BPI Online one of the top mobile banking apps out there.
BPI Online Key Features
Enhanced UI allows for seamless transactions
Verify transactions via fingerprint or face unlock
Set and adjust limits for your credit and debit cards
Send and receive money via a personalized QR code
China Bank Online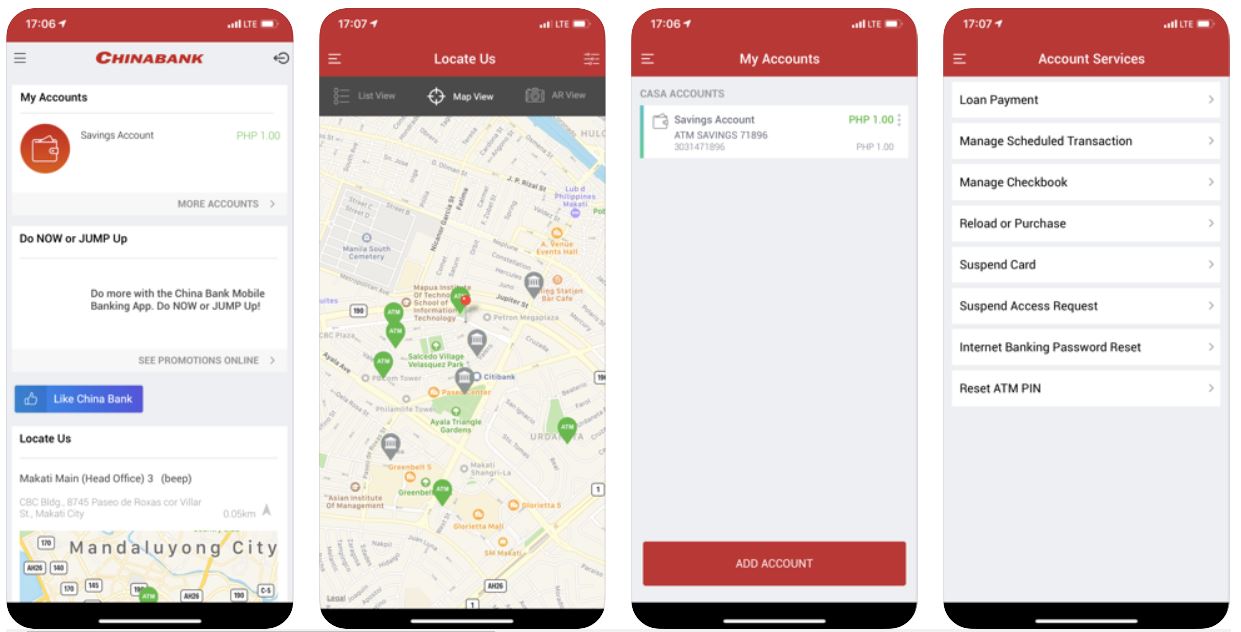 China Bank Online has a roster of features, including a home and auto loan application portal and a robust remittance feature. But compared to other mobile banking apps on this list, China Bank Mobile app is a work in progress.
If you have a China Bank account, consider downloading the app for basic transactions and accessing China Bank online for more complex transactions.
China Bank Online and Mobile Key Features
Access to emergency cash feature
Real-time account monitoring
Transfer money to other accounts or banks
Pay your bills via one-click payments

HSBC Mobile Banking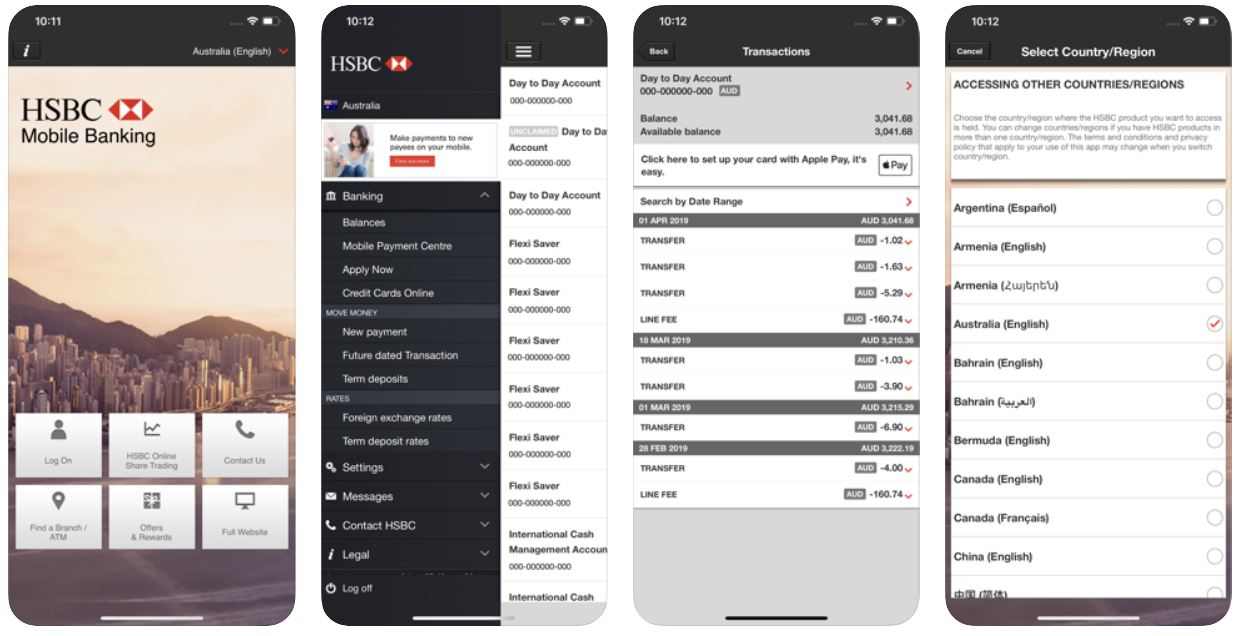 One benefit of downloading the HSBC Mobile Banking app is making international banking a lot easier. You can transfer funds to your bank account here or abroad. And if you have an HSBC credit card, the HSBC app will allow you to manage your rewards and air miles seamlessly. Thanks to its Secure Key feature, no one other than you can log in to your app even if you lose your phone.
HSBC Mobile Banking Key Features
Send money nationwide or worldwide
Get real-time foreign currency exchange rates
Pay bills online and earn reward points
Secure Key prevents unauthorized app logins
LANDBANK Mobile Banking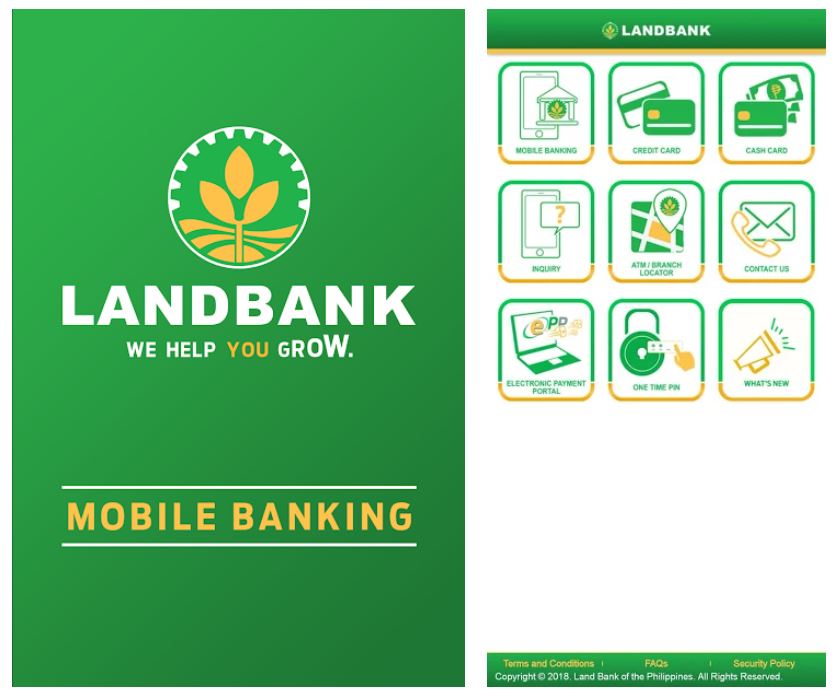 It's hard to argue with user ratings when the app has a user-friendly interface and reassuring security features. And if you are into investing, Landbank Mobile will give you the latest updates on Forex and Unit Investment Trust Fund rates in real-time.
LANDBANK Mobile Banking Key Features
Manage Landbank accounts and cash cards
Perform lock/unlock functions via Mobilock module
View forex rates and Unit Investment Trust Fund rates
Pay your bills to over 80 billers nationwide
Metrobank Mobile Banking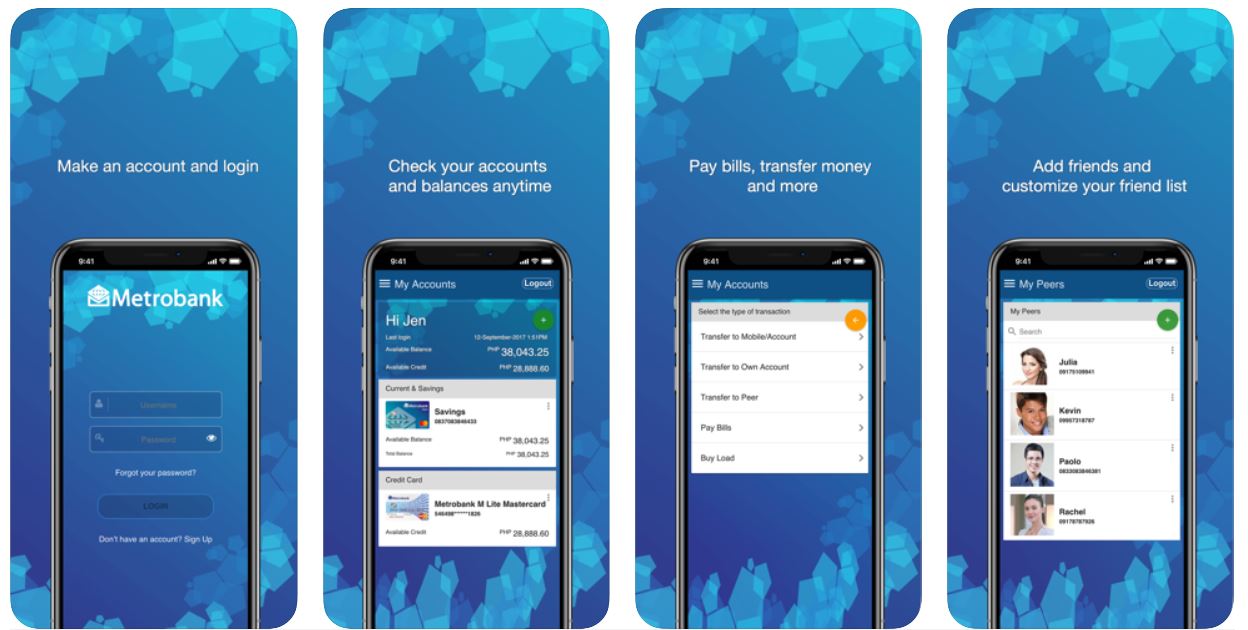 With an average app rating of 4.2 stars out of 5, there's a good reason Metrobank Mobile is among the most popular mobile banking apps in the Philippines.
Aside from the basic banking features, the Metrobank mobile app has a built-in car and home loan calculator. The Metrobank app brings you the latest foreign exchange rates, as well as the latest in financial markets and banking news.
Metrobank Mobile Banking Key Features
Activate credit and debit cards via the app
Secure fingerprint login and OTP generator
Pay bills from over 100 billers nationwide
In-app car and home loan calculator
Read more: Metrobank Online: Everything You Need to Know
PNB Internet and Mobile Banking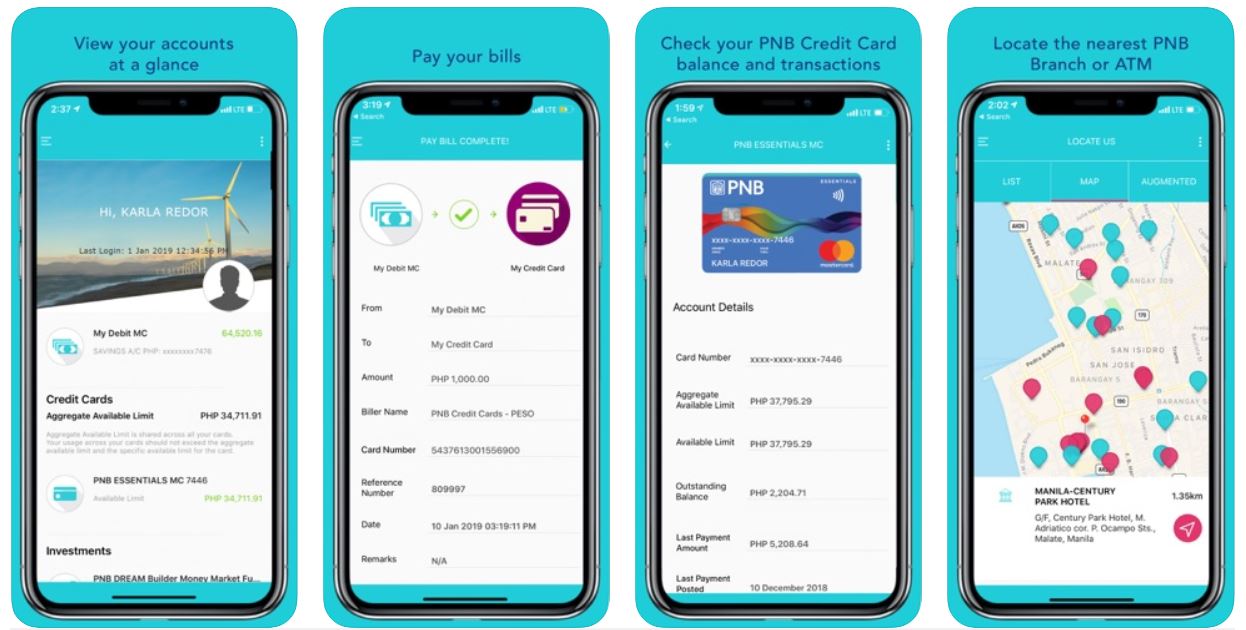 If you're looking for a capable desktop and mobile banking platform, consider opening a PNB account. Both PNB Internet and Mobile's banking features are convenient and easy to use. For instance, the PNB Mobile app allows you to transfer money from anywhere in the country, manage your credit and debit cards, and monitor your UITF portfolio from wherever you are.
PNB Internet Mobile Banking Key Features
Transfer money to other accounts or banks
Send money nationwide using their phone number
Manage your PNB credit and debit cards
Monitor and manage your investment portfolio
PSBank Mobile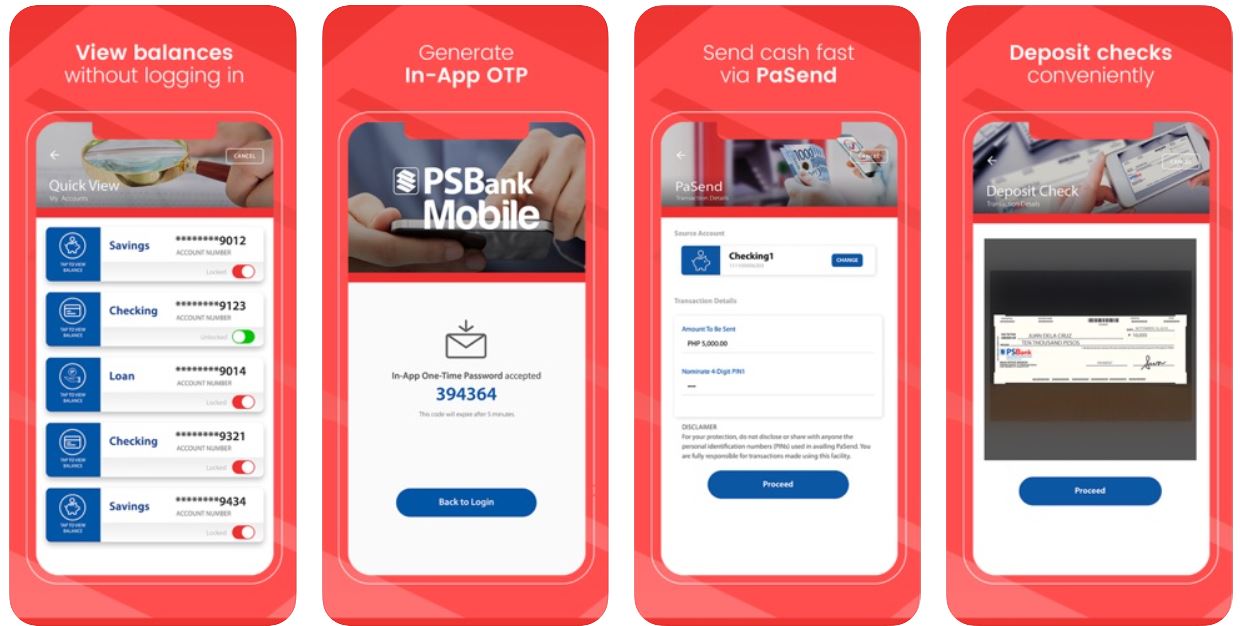 PSBank also gave its mobile app a major refresh, complete with new convenient and secure features. PSBank Mobile boasts features like check deposits, an in-app OTP generator, locking and unlocking your credit and debit cards, and real-time accounts monitoring. In case you need to withdraw at an ATM, use your app to activate cardless withdrawal.
PSBank Mobile Key Features
Deposit checks simply by scanning
Generate in-app OTP for faster verification
Activate cardless ATM withdrawal
Block usage of lost or stolen cards
RCBC Online Banking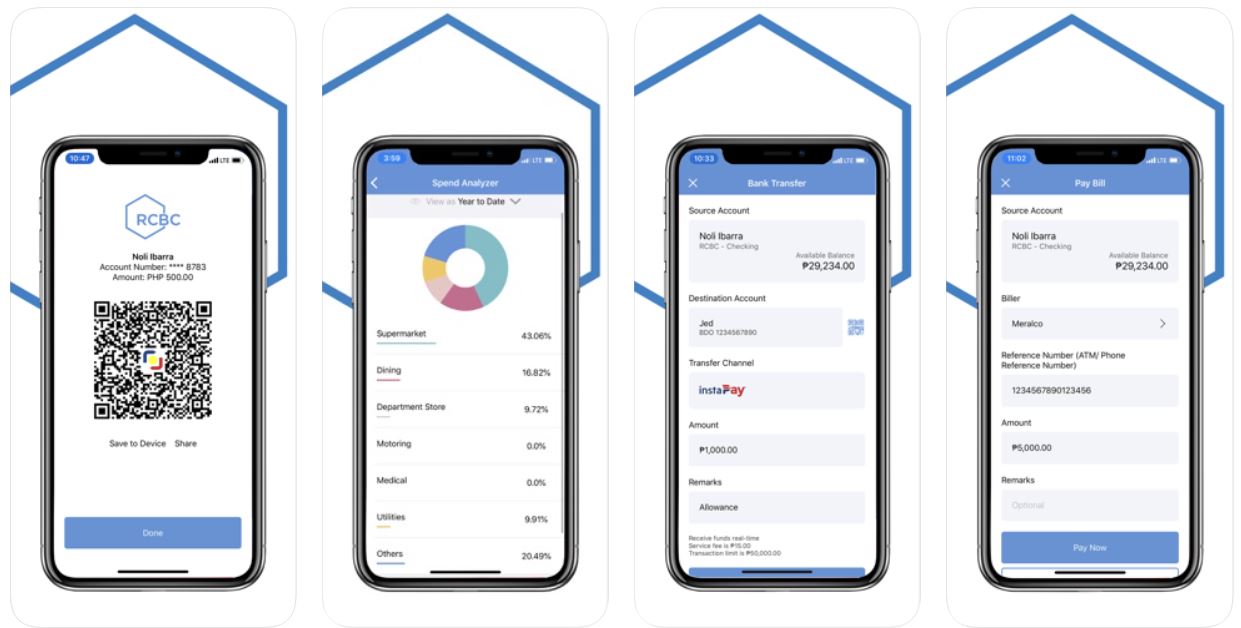 The RCBC Online Banking app has an average app rating of 3.6 to 3.8 stars out of 5. And for good reason: just look at the plethora of advanced banking features.
It has a QR generator for fund transfers, an in-app analyzer to track your expenses, and a Convert to Installment feature where you can avail of an installment plan for your purchases.
RCBC Online Banking Key Features
Send money via a personalized QR generator
Deposit money by scanning physical checks
Convert your expenses to easy installments
In-app spend analyzer to track your expenses
Security Bank Online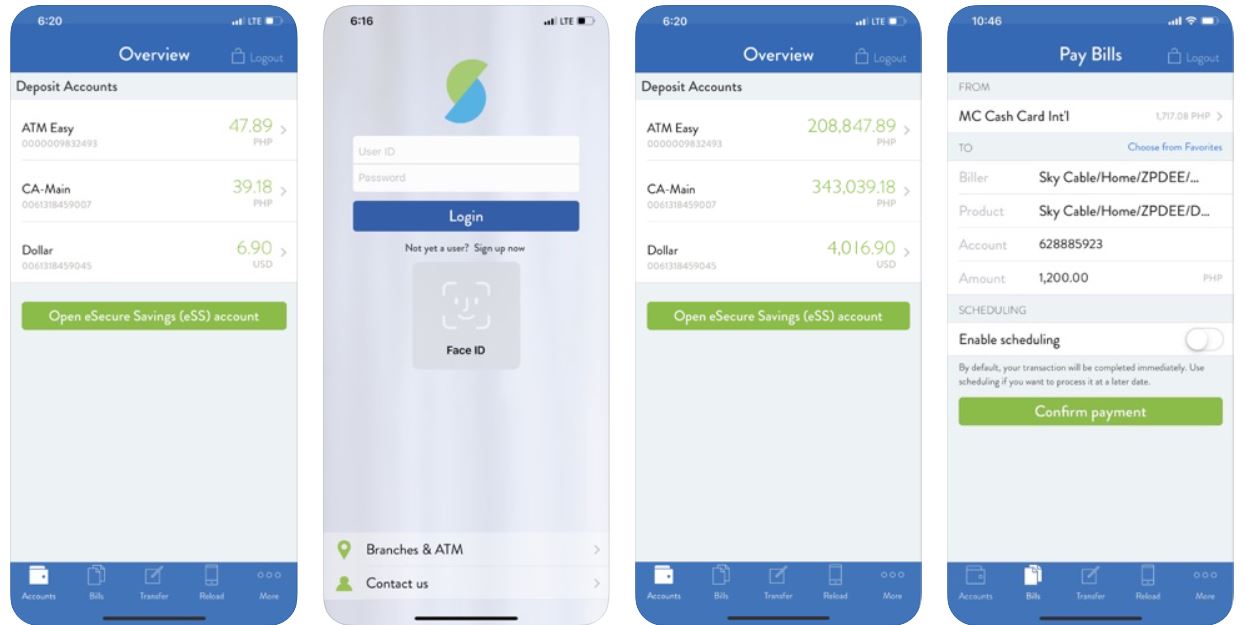 Security Bank Online is another example of online security done right. It allows users to lock and unlock the Security Bank mobile app using fingerprint login or face ID. Fund transfer is also a breeze thanks to the app's fast UI and its free-of-charge service.
As for the desktop version, use it to activate the mobile app and add different types of bank accounts for easy access to the app.
Security Bank Mobile Key Features
No additional fees for fund transfers
Secure your app via fingerprint and face ID
Automate your monthly bills payment
Lock and unlock your ATM card
UCPB Connect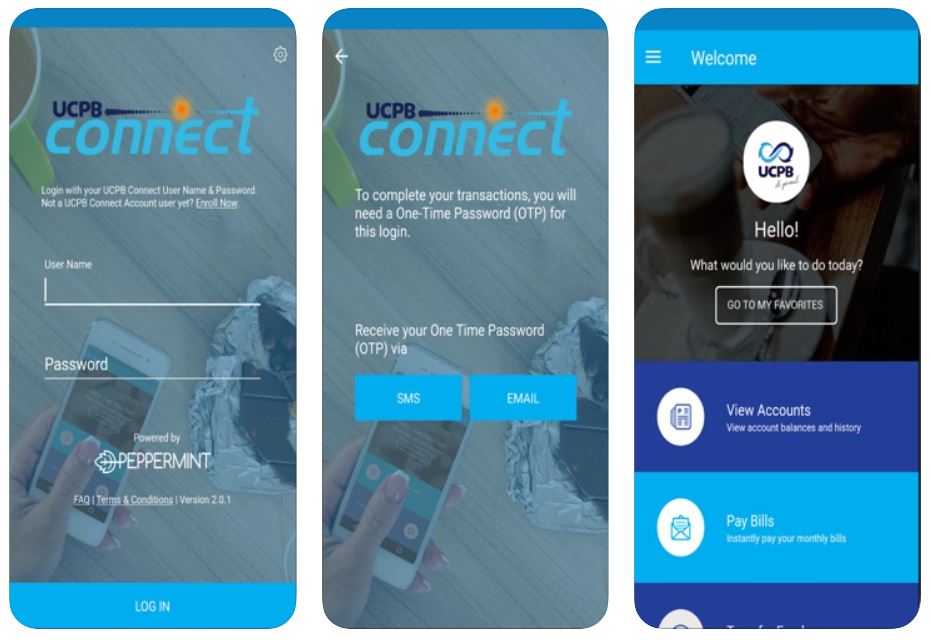 The UCPB Connect app provides another good option for mobile banking apps in the Philippines. Basic banking transactions are no sweat for the UCPB app. Transfer funds to other accounts or banks in real-time and with no cut-off time. You can also pay bills and buy prepaid load for as low as ₱15. All transactions are logged in the app for easy access.
UCPB Connect Key Features
24/7 real-time transfer to other banks
Pay your utility, credit card, and other bills
Buy prepaid load for as low as ₱15
Manage your transactions log in the app
UnionBank Online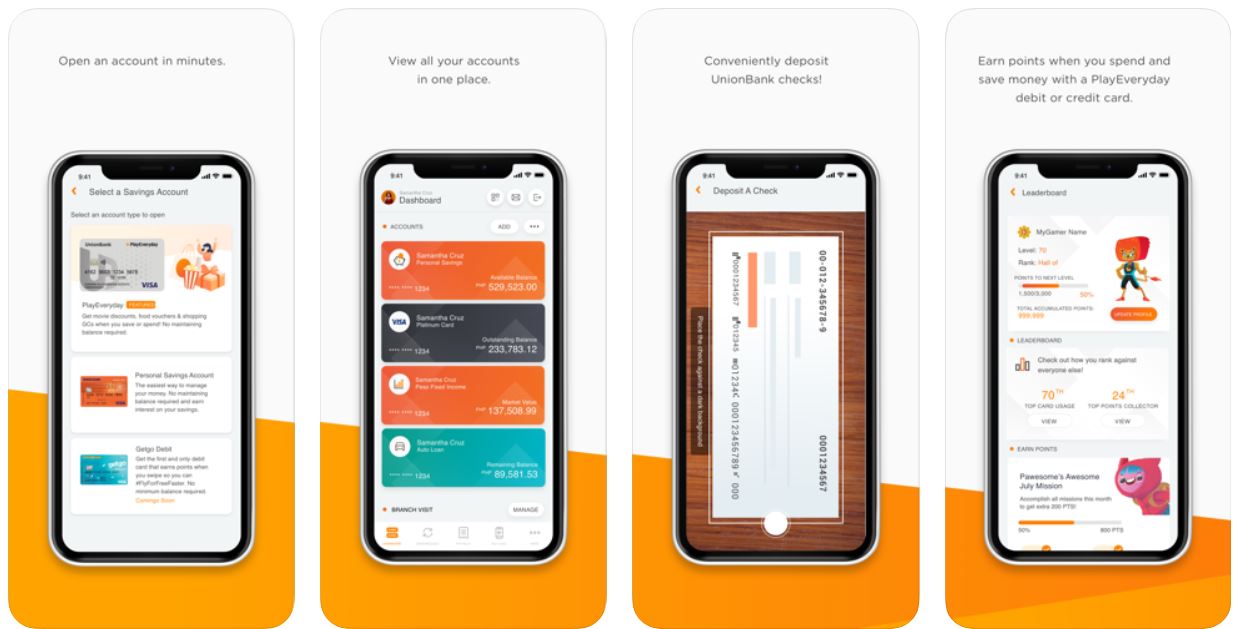 UnionBank holds a reputation as an innovator when it comes to digital banking. As the first bank to launch a fully digital branch in the Philippines, its mobile banking app is ahead of its counterparts.
Its best feature is opening an account through the app—no need to go to a UnionBank branch to process the application. Just fill up the forms and send the requirements using the UnionBank Online app.
UnionBank Online Key Features
Open a bank account through the app
Deposit checks via the in-app check scanner
Easily transfer funds via QR code and pay bills
Manage credit card points and rewards
Which is the Best App for Mobile Banking?
If you're looking for the best mobile banking app for your needs, the logical thing to do is download your bank's official app, regardless of whether or not the app itself is good.
But if you're using mobile banking apps as a basis for choosing your next bank, you should look at opening a bank account from UnionBank, RCBC, BPI, and Landbank.
The case for choosing UnionBank is easy. All you need to do is download the UnionBank app and open a bank account from there. Plus, its modernized and user-friendly UI gives it a more trustworthy feel. That's an important factor when you're looking for a place to keep your savings.
The RCBC Online Banking app currently has a high rating average of 3.6 stars out of 5. That's a good indicator that the app is good enough to handle your day-to-day transactions.
LANDBANK and BPI have improved their app's user experience. By making their app more responsive and reliable, both banks were able to convince more users to try online banking.
Read more: Avoid Mobile Banking Scams with These 9 Helpful Tips
Final Thoughts
Online or mobile banking apps are here to stay, along with other advancements that will surely come in the future. So as early as now, you should start to familiarize yourself with the options you have.
Consider mobile banking apps as a factor when opening a bank account. Ideally, choose to put your eggs in a basket that can let you do so with just a few taps and swipes.

Source: [1] Filipinos shift to e-payments, online banking amid lockdown (BusinessWorld, 2020)