Amid the terrible Metro Manila traffic and long bank queues, about three in four Filipinos with smartphones turn to mobile banking. A Visa Consumer Payment Attitudes study [1] found that 80% of Filipinos preferred to perform banking transactions through a mobile app than visiting a physical branch.
Mobile banking is a convenient alternative to traditional banking. It allows access to your bank accounts 24/7 anywhere in the world, as long as you're connected to the internet. You can view your balance, pay bills, transfer money, and even reload phone credits with just a few taps and swipes of your smartphone.
But just as there are pros to mobile banking, it also comes with some risks. Outsmart the scammers—practice secure mobile banking to avoid fraud that may compromise your bank accounts. Get started with these dos and don'ts.
1. Make Sure to Download the Bank's Official Mobile App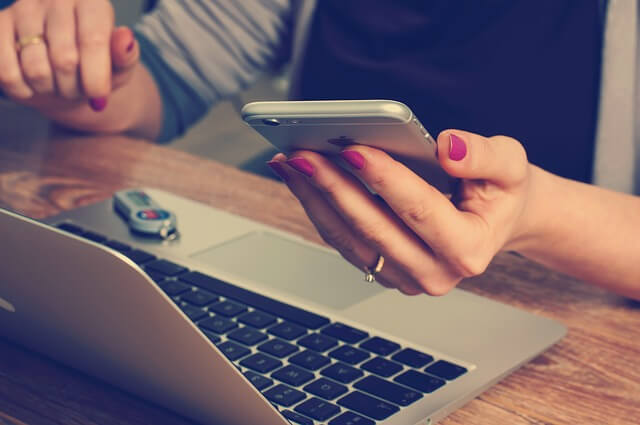 Before downloading a banking app, confirm first if it's legit. Check your bank's official website for instructions on downloading its app. Some banks like BPI provide mobile app download links on their website.
Also, check if the app carries the bank's official name and logo. For example, the official BDO mobile banking app has the name "BDO Unibank, Inc." under the app's thumbnail.
2. Protect Your Phone and Mobile Banking App with Strong Passwords
Are your smartphone and banking app password protected? If not, you're putting yourself at risk, especially when you lose your phone. Without a password, another person can easily access your mobile device, log into your banking app, and transfer your money to another account.
Tips to protect your phone and mobile apps against unauthorized use:
Set strong passwords [2] for your phone and banking app. Use a combination of uppercase and lowercase alphanumeric characters.
Don't use your passwords for social media and email for your mobile banking app.
Change your passwords regularly.
Avoid auto-saving your mobile app passwords. Tweak your phone settings such that your banking app won't remember your log-in details.
When your phone is lost or stolen, report it immediately to your bank. Change your password right away by logging into your online banking account on a secure device.
3. Be Wary When Using a Banking App in Public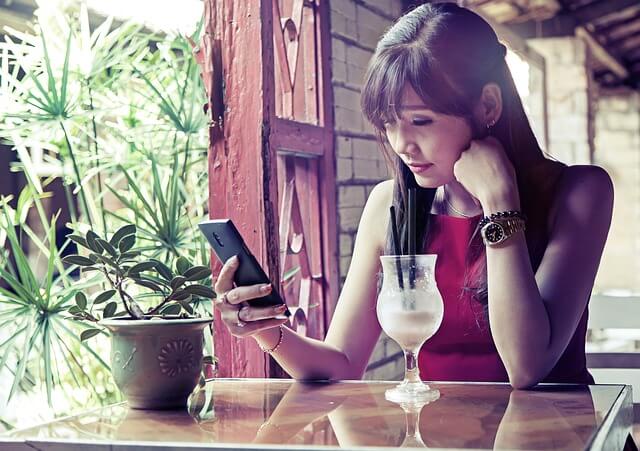 When you ride a public transport, line up in a cafe, or stay in a crowded area, people can easily take a peek at your phone screen. Some are just curious; others have a bad motive. Regardless, do your online banking transactions only in a secluded place safe from onlookers.
4. Don't Use a Public Wi-Fi Network
While waiting at the airport or having a quick drink at a cafe, it's tempting to make the most of your idle time by paying bills or sending money with a banking app.
Never make the mistake of using your banking app—or any mobile app for that matter—when you're connected to a public Wi-Fi network in hotels, airports, cafes, and other public places. Mobile apps don't have proper encryption and security indicators such as the "https" as websites do. This makes them prone to hacking and identity theft.
Tips for secure mobile banking in public places:
Postpone your transaction until you have access to a secure wireless network.
Use your phone's cellular data network rather than the public Wi-Fi.
Disable your phone's Wi-Fi before using it.
Use the bank's mobile website instead of its mobile app (make sure the URL starts with "https") if you really need to use your banking app on an unsecured public Wi-Fi network.

5. Keep Your Phone's Bluetooth Off
Keeping the Bluetooth on makes your phone vulnerable to mobile security threats that may compromise the information on your mobile banking app. Turn off your Bluetooth [3] if you're not using it.
6. Don't Overshare on Social Media
Facebook, Instagram, Twitter, and other social networks aren't exactly the safest places to share your information. Scammers lurk around—it takes only posting a screenshot of your transaction to expose yourself to danger.
For safety, avoid sharing your private information as well, including your full name, birth date, and address.
7. Keep Your Mobile OS and Apps Updated
Getting notifications on your smartphone about updating its software and apps can interrupt and annoy you when you're busy texting someone. Even if it takes precious time away, updates on your phone's OS and apps are worth downloading. It's important to keep them up to date with the latest versions to ensure your mobile banking security.
8. Monitor Your Mobile Banking Transactions
Keep track of your transactions with your app, so you can detect any suspicious activity before it's too late. Some mobile banking apps offer an option for users to receive text notifications each time funds have been transferred from their account. Activate that feature so that you're alerted when there's an unauthorized transaction on your account, and you can report it immediately to your bank.
9. Log Out After Every Use
Logging out of your banking app is a basic thing to do, but we often forget to do so. Make it a habit to log out of the app when you're done using it. You'll never know if your phone could suddenly end up in the hands of unscrupulous people.
Final Thoughts
Banking via mobile is convenient, but being reckless in its use will cause you so much hassle and stress. Keep these dos and don'ts in mind to enjoy the benefits to the fullest.

Sources: