A personal loan application is like a job application. As a prospective borrower, you do your best to prove you're a worthy candidate for the lender's money. The loan application form is your resume, and the requirements you submit are your portfolio.
And then there's the dreaded interview. Are you ready to answer the credit investigation questionnaire?
What is a Credit Investigation Questionnaire?
Aside from the information you provide in the application form, the lender will need to talk to you in person or over the phone to verify your eligibility and documents, especially if you're applying for a business loan.
You may be asked to complete a credit investigation questionnaire. This is part of the background check or credit investigation that banks and lending companies conduct to determine a borrower's creditworthiness.[1] It's also an opportunity for both parties—the lender and the borrower—to ask questions and make sure they're fit for each other.
Before that important call props up, anticipate the questions that the lender might ask, come up with sensible answers, and rehearse with a friend if you must. It's better to be over-prepared than be caught off guard by an unexpected question during your interview.
Credit Investigation Questionnaire and Process in the Philippines: 9 Questions to Expect
Here are the items typically included in personal loan questionnaires. Prepare to answer these questions from lenders:
❓ Can You Confirm Your [Personal Information]?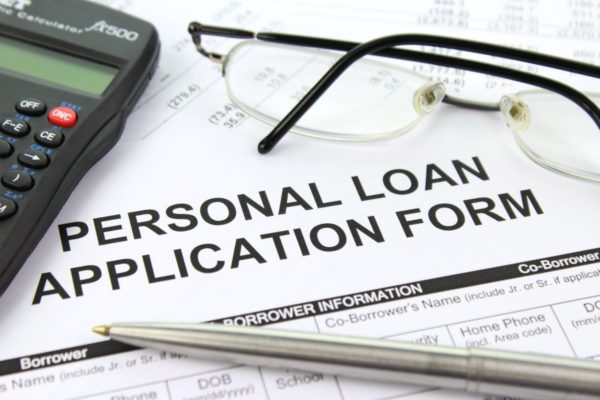 The first personal loan question aims to verify your identity. The lender has to make sure that you are indeed the person who filed a loan application and that what you have written down in your credit investigation questionnaire is consistent with your answers during the interview.
Usually, loan applicants are asked questions to confirm the information they provided in their application form, including the following:
Complete name
Birthdate
Address
Landline/mobile number
Email address
This part of the interview with the lender will take just a few seconds, so you should be able to breeze it through.
❓ What is Your Job and How Much Do You Make?
In addition to your personal information, your employment history and income details will also be verified.
The lender needs to know where you work, what your job position is (entry-level/manager-level/executive level), how long you've been at your current job, and how much you earn.
On your part, you have to prove you have a stable source of income. For lenders, a stable job means you can pay back the loan. With that, the lender may ask for a certificate that proves your employment at your current company.
Highlight things like working for the same employer for a long time and provide details about any additional sources of income such as a part-time job or side business.
Are you a full-time freelancer or entrepreneur? Don't worry. The lending company will still approve your application as long as you can prove that you have stable income. If you're running a small business, your lender may require certain documents such as a business permit.
❓ How Will You Use This Loan?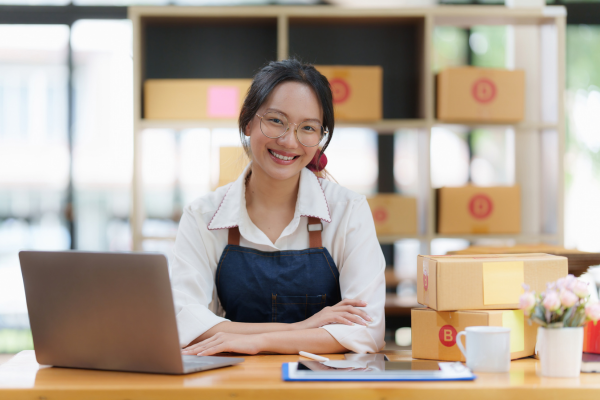 Most likely, you've already answered this personal loan question on the application form. But it may also appear on the credit investigation questionnaire.
Why does the bank have to ask about your loan purpose again? The phone or personal interview is the lender's chance to get a more detailed answer on how you plan to use the money. They need to know the level of risk they will face in case they approve your application.
In the application form, you just check a box to indicate your reason for obtaining a personal loan. But in the interview, you'll have to provide more details about your loan purpose.
If you need a loan for your small business, will it be used for buying a piece of equipment that's crucial for your operations? Will it go toward expanding your business, like hiring more people?
Establish a real and valid purpose for taking out a personal loan. If you give the impression that the money will likely be used for unnecessary or frivolous expenses, then your personal loan application might get rejected.
❓ How Much Money Do You Need?
This question is tied to the previous one. Considering your need for cash, how much will it cost you to meet that goal? You must prove to the lender that you're borrowing only what you exactly need—no more, no less.
Although you've provided this piece of information in your personal loan application form, you might still be asked this question again to confirm how you will use this loan in more detail. This will also provide more context to the loan amount you indicated on your form.
You don't want to end up borrowing money so large that paying it back might be difficult. But you don't want to borrow an amount that's too small, either.
Still not sure about how much you should borrow? Use the lender's online loan calculator to determine how much you need to borrow and how much you can afford to repay. This will also give you an idea of how much interest you're going to be covering in the long run.
Read more:
❓ Do You Have Any Credit Cards?
Not all banks and lenders ask this question, but it's better to prepare for it. Lenders want to know how well you manage your finances and debts. They may ask how many active credit cards you have in your wallet.
Fix your credit score before starting a new loan application. Settle some credit card debts or make sure that your credit information is accurate and up to date. Ideally, show your lender that you're only using about 30% of your credit limit to prove that you're capable of managing large financial responsibilities.
Be extra wary and careful when giving out information regarding your credit card. Refrain from giving your full credit card number. If your lender asks you to give your CVV number, stop at once. Consider this a red flag and bring this concern up with the management.
❓ Do You Have Any Current or Past Loans?
Your existing and past loans—including all your credit cards, government loans (SSS and/or Pag-IBIG loans), housing loan, and car loan—are part of your credit history, which lenders need to check to decide if you can repay a loan.
Be honest when answering personal loan questions like this. Do you have any existing and recurring debts? As long as you prove that you can pay them—including the new loan you're applying for—off, then you have nothing to worry about.
If you have an existing loan, your loan officer will know that you successfully passed the other lender's rigorous screening process. However, that doesn't mean your new application will be approved right away. The lender may also assume that your existing loan will get in the way of your repayment for the new one in case you get approved.
To up your chances, pay off your other loans. But if that's not possible, tell your loan officer about the remaining months you need to pay your existing loan, especially if it's nearing its maturity.

❓ What Kind of Loan Did You Have in the Past?
The lender may also ask you the types of loans that you had before, whether it was a salary loan, student loan, credit card cash advance, or cooperative loan. By asking this loan application question, they can gauge how you were able to manage your past financial obligations.
No need to worry about this part, especially if you can easily prove that you've already paid off your old loans.
❓ How Did You Use Your Last Loan?
This personal loan question goes with the previous one. Its purpose is to find out if you're really going to use your money for the intended purpose.
Nevertheless, your answer to this query should not be taken against you. After all, your past loan has already been paid off!
❓ How Will You Repay the Loan?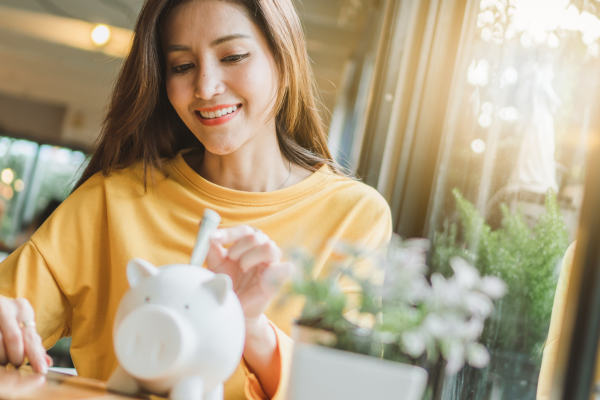 The lender may have different means to evaluate your capacity to pay back a loan, such as checking your credit score and reviewing the income documents you submitted.
However, expect to be asked this tough question. Of course, lenders want their money back with interest!
Your response must assure the lender that you're capable of paying back what you owe on time. For example, you may establish that part of the revenue you're earning is enough to pay your monthly amortization. Or tell them that you're expecting a salary increase, part of which will go toward the repayment.
3 Tips on Answering the Credit Investigation Questionnaire
Dealing with these questions is obviously daunting. To help you overcome the stress, here are some tips to try:
✔️ Review Your Application Details
After you answer your credit investigation questionnaire and application forms, take the time to review all the details you've written down. Make sure they are all accurate and consistent with the information on the other documents, such as your credit report and certificate of employment.
Review your application details to make sure that your answers to your loan officer's questions align with the information on your application documents.
✔️ Don't Overexplain Yourself
When you're answering your loan officer's questions, provide only what's necessary. Don't try to add more details that don't directly answer the question. If you overexplain, you might unintentionally share information that may jeopardize your application.
✔️ Never Lie
No matter how desperate you are, never, ever lie. Obviously, your application will go up in smoke if you do this. You may also face legal repercussions.
The latter is likely to happen if you falsify important documents, such as credit reports or your certificate of employment.
Final Thoughts
Essentially, lenders need you to answer the items in their credit investigation questionnaire to determine your creditworthiness as a borrower. They need to know that you're stable enough to take on another financial obligation and that you have the means to pay back your monthly amortizations on time.
Again, think of the entire process as a job application that you need to ace. When you show your lender that you're organized and ready, they'll get the impression that you take your finances seriously.
Compare Personal Loans Online!
Still exploring your personal loan options? Find the best personal loan for you by comparing products from different providers in the Philippines:
| Personal Loan | Minimum Loan Amount | Maximum Loan Amount | Monthly Add-on Rate | Minimum Annual Income | Approval Time |
| --- | --- | --- | --- | --- | --- |
| UNO Digital Bank Personal Loan | | | | | |
| Metrobank Personal Loan | | | | | |
| UnionBank Personal Loan | | | | | |
| BPI Personal Loan | | | | | |
| RFC Loan | | | | | |
| Tonik Flex Loan | | | | | |
| Tonik Quick Loan | | | | | As fast as 1 hour |
| Tonik Big Loan | | | | | 7 days |
| Tala Loan | | | | | 24 hours |
| HSBC Personal Loan | | | | | |
| CIMB Personal Loan | | | | | |
| Maybank Personal Loan | | | | | |
| RCBC Bank Personal Loan | | | | | |
| SB Finance Personal Loan | | | | | |
| CTBC Bank Personal Loan | | | | | |
| PSBank Personal Loan | | | | | |
Source: [1] Creditworthiness: How to Check and Improve It (Investopedia, 2023)