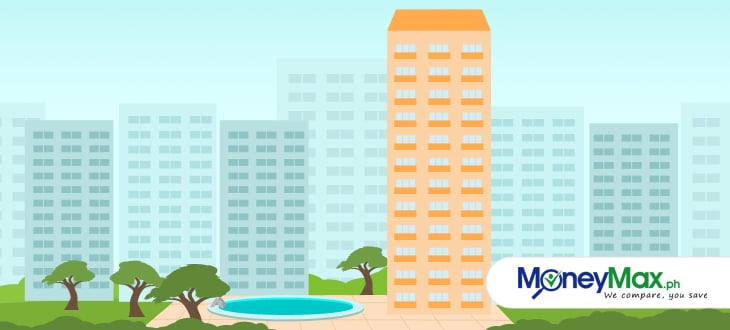 For my first post here at MoneyMax.ph, I would like to share with you a personal experience when I and my husband planned to buy a condo for our retirement. May this serve as an eye-opener to anyone who plans to buy a condo for investment or otherwise.
More than 3 years ago, while strolling inside SM North EDSA, an SMDC agent approached and showed us a pre-selling purchase plan for their Grass Residences Tower II. As you know, the package was attractive because it offered an interest-free installment plan on the 20% downpayment for 36 months plus a discount equivalent to the VAT.
My husband and I are a middle-aged couple whose children have graduated from College. At that time of our life, we did not have any significant savings as our earnings were spent mostly on our children's needs - education, food, shelter etc. Being car sales agents, our income was erratic so we saved when we could. However, these savings were always used up during lean months.
The SMDC agent brought us to their model unit within the mall. We felt excited at being able to buy a small place of our own. Our most important question then was: Would he be able to get us an approved housing loan considering we're sales agents with unstable income? His answer was logical: If you can pay the monthly installment for 36 months and has a good credit record for a loan, why not?
We also viewed this purchase as a venue for investment, too. Instead of just putting all our savings in the bank. We felt a SMDC condo unit would appreciate through the years and their pre-sale offer was an investment opportunity.
I never felt we would have any problem getting a housing loan as all our checks issued were good. February 2013 we received a call from a BDO housing loan personnel. My husband and I were interviewed in separate occasions for the housing loan. Our 36 months installment period would be finished on September 2013. A few weeks after our interviews, I received an email from BDO informing us that our auto loan was approved for P3.8M the balance due for our condo and parking lot. I eagerly called our SMDC agent and told him of our BDO housing loan approval. He came to my office in Isuzu Commonwealth where we gave him our housing loan requirements as stipulated in the email I received from BDO.
After a few days, our SMDC agent calls and informs us that our BDO Housing Loan approval has been recalled for whatever reason, they have not informed us until now.
Since, the condo unit was not yet ready for moving in, I requested to continue payment of the downpayment so as to increase our capital and decrease the amount to be financed. This was approved and we issued another 6 months post-dated checks. Meantime, our SMDC agent was tasked to get us another housing loan approval.
After months of waiting, we finally received a housing loan approval from BPI-Family Savings Bank but unfortunately, the amount approved was short of P600,000. SMDC asked us to settle the loan difference within 3 months before our house loan approval expires. Confronted with this dilemma, my husband and I weighed our options, as we felt that we will not be able to raise the P600,000 in three months.
What happened to our 'well-planned' dream?
According to our SMDC agent, under the Maceda Law, only 50% of the amount we paid for will be refunded to us. (Can our senators review the Maceda Law and make it more friendly to the buyers?) It is unfair for real estate developers to entice us to their pre-selling plans and dumped us when we cannot get a housing loan approval.
Appeal our case with SMDC and request for the extension of the payment of the loan difference for at a comfortable level.
Request that they accept the loan proceeds of our auto loan with BPI Family before in expires.
If SMDC approved our request, we needed to do the these to pay the loan difference:
Sell our family car and pay at least P300,000 and issue 6 post-dated checks
Tighten our budget for the next six months
If SMDC disapproved our request, we have no other choice but accept the 50% refund.
Other present situation really sucks (pardon me) because we just found that the situation we got into was not a win-win situation. It was wrong for us to presume that after our downpayment would be easy to get a housing loan approval because of the good payment record.
So, here I narrate our story so that those who read this will exercise prudence in financial decisions. What happened to my husband and I is a lesson to be learned.
The bank that left us hanging has this motto - We Find Ways. Ironically, the bank that approved us was from the competitor's property developer.

Miriam Barredo is the owner of Auto Search Philippines - a one-stop auto shopping site providing clients with personalized services, guidance and information. She's also a blogger and a car sales agent.
The views & opinions expressed in this special guest post are the author's and do not necessarily reflect the opinions & views of MoneyMax.ph as a whole.