To say that Korean dramas can make you feel a lot of things is an understatement. Kilig, happiness, rage, and sadness―it's not a K-drama if you don't feel these emotions.
But apart from this, there are also some great K-dramas that will inspire you to be an entrepreneur or motivate you to launch your own business. In fact, we've handpicked 10 of the best business K-drama shows that will ignite that entrepreneurial fire in you.
10 Best Business K-Drama Titles to Stream Today
From a small coffee shop to a global fashion and beauty brand, these K-dramas about business have a lot of valuable business lessons to impart to future entrepreneurs and business owners.
📺 Start-Up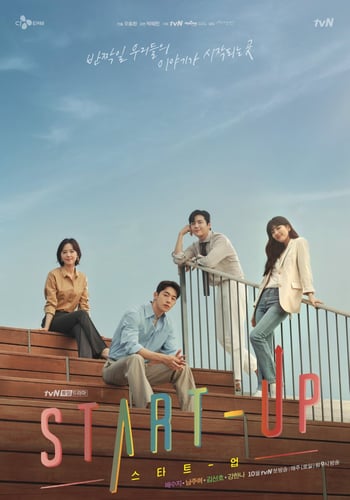 Plot Summary: Start-up
Starting off this list of the best K-drama series is "Start-Up." Set in a fictional location called Sandbox (inspired by California's Silicon Valley), it tells the story of four young people in the fast-paced and cutthroat world of―you guessed it―start-ups.
Bae Suzy plays the role of Seo Dal-mi, an ambitious and smart woman who dreams of making it big in a start-up company, just like Steve Jobs. What she lacks in money and privilege, she makes up for with her passion, drive, and hard work. And she's committed to changing the trajectory of her life, even if she doesn't have a lot to offer.
Nam Joo-hyuk is also a part of this popular business drama series. He plays Nam Do-san, a math genius who was once the pride of his family. But his company, Samsan Tech, hasn't been doing so well for a while now. Bearing the burden of his family's shame and his own failures, Do-san is just about ready to give it all up. Until he finds a reason to try again.
Kim Seon-ho plays the sharp-tongued, no-nonsense Han Ji-pyeong. As the team leader of SH Venture Capital, he makes the tough calls. But he's also a mentor, friend, and overall good man. And he owes his success to someone in the past who helped him in a big way.
Last but not least is Kang Han-na, who plays Won In-jae/Seo In-jae, Seo Dal-mi's older sister. In-jae has everything in life to guarantee success: wealth, education, beauty, and smarts. But she eventually learns that these are all a weakness and a disadvantage. She decides to do everything it takes to create her own success and be recognized for her own skills and achievements in a male-dominated industry.
Are you a fan of Philippine adaptations of Korean dramas? Watch out for the Start-Up Philippine adaptation! The first teaser[1] was released recently, which means you can catch it on free TV soon. Bea Alonzo and Alden Richards lead the Start-Up Philippine adaptation cast.
Business Lessons from Start-Up K-Drama
This is a great K-drama about hard work, teamwork, leadership, and starting a business. Add it to your business K-drama list if you want to learn more about the life of a Korean entrepreneur, game-changing business lessons, and unselfish love.
While watching this K-drama, you'll be reminded that dreams will remain dreams, unless you pursue them with dogged determination. Realizing your dream won't happen overnight, though. It will take years of studying and learning. And you can't do it all on your own. You'll need people to help you achieve your goals and to bring your business to where you want it to go.
Sometimes, you'll also need to be tough and maintain a distance especially if this is what will help your business, or if this is what will teach your employees a valuable lesson.
Lastly, "Start-Up" shows us that you really need to have the grit and the guts to enter the world of business or entrepreneurship. You may have the degree, money, knowledge, and connections. But if you don't have the passion and the strength of character, you'll easily flounder and abandon the struggle.
Related article: 6 Big Challenges Startups Must Prepare for in the First Three Years
📺 Itaewon Class
Plot Summary: Itaewon Class
While most people are motivated by passion or financial success when deciding to put up a business, it's a little bit different for Park Sae-ro-yi in "Itaewon Class." In this popular Korean drama about business, Sae-ro-yi, played by Park Seo-joon, decides to open his own bar restaurant in Itaewon for revenge.
After serving time in prison following a series of misfortunes due to an exploitative CEO, he decides to put up a restaurant that he can eventually turn into a franchise. And together with his team of fellow social outcasts, Sae-ro-yi takes the helm in building a business that will topple Jangga Group.
Business Lessons from Itaewon Class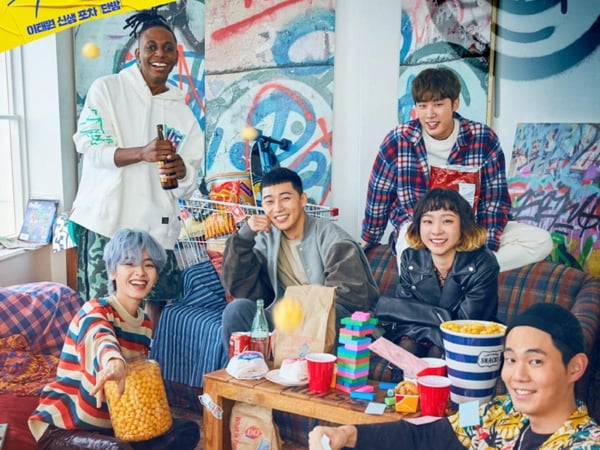 The Korean drama "Itaewon Class" is teeming with lessons about business, and so much more. First, it's a moving underdog story. The main character has the odds stacked against him. But even with few resources, his ambition, determination, and thirst for revenge keep him going.
You also can't help but admire Sae-ro-yi as a person of principle. In a world where people can be easily swayed, bullied, or corrupted, he's steadfast in his beliefs, even if it makes things more challenging.
"Itaewon Class" also shows how valuable it is to have the right people on your team. When you invest in your people, they will love you and your business.
And no matter your background, history, shortcomings, or flaws, you can find your own happiness and success when you truly work hard for it.
Related reading: How These Filipino Entrepreneurs Turned Pandemic Challenges Into Success Stories
📺 Business Proposal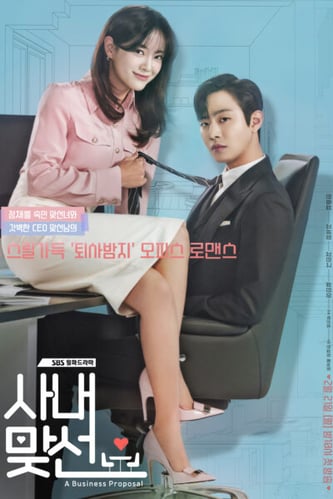 Plot Summary: Business Proposal
Our next business K-drama is also one of the best and most popular business Korean dramas. Based on the webtoon of the same title, "Business Proposal" is a wholesome rom-com that stars Ahn Hyo-seop and Kim Se-jeong.
The two lead characters agree to go on a blind date; Tae-moo at his grandfather's behest to find a suitable woman to marry so he no longer needs to go on dates, and Ha-ri at her friend's request to fill in for her and scare off her date. What follows is a hilarious series of events with plenty of swoon-worthy moments.
Business Lessons from Business Proposal
All work and no play makes you wealthy but single, causing concerned family members to meddle in your life and set you up on a blind date. So don't work so hard that you forget about the things that truly matter!
Also, they say that you can't mix business and love. Sure it can get a bit tricky to navigate, and there will always be risks. But it can work, and love can conquer all.
See also: Business Loan in the Philippines: Complete Guide for New Entrepreneurs
Fund Your Goals with a Citi Personal Loan

Achieve your financial goal—whether it's a new business, vacation, home improvement, car purchase, or tuition payment—with a personal loan from Citibank.

Borrow up to ₱2 million, enjoy a low interest rate, and pay for your loan for up to five years. If you apply for a Citi Personal Loan through Moneymax until March 31, 2023 (and get approved subsequently), you'll get rewards worth up to ₱10,990! Promo terms and conditions apply.

Note: This product is sold by Union Bank of the Philippines, using certain trademarks temporarily under license from Citigroup Inc. and related group entities.
📺 Hometown Cha-Cha-Cha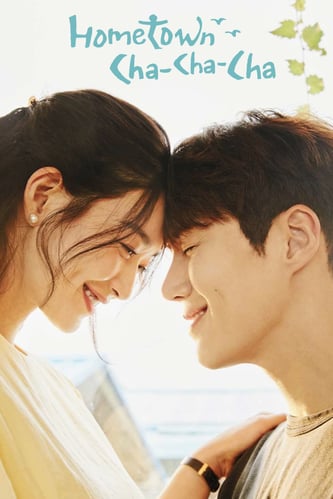 Plot Summary: Hometown Cha-Cha-Cha
This widely popular healing drama is a remake of the 2004 South Korean film "Mr. Handy, Mr. Hong."[2] Aside from the warm fuzzy feelings delivered by its cast, particularly Shin Min-a and Kim Seon-ho, "Hometown Cha-Cha-Cha" is also a great K-drama about business.
In this series, ambitious and perfectionist dentist Yoon Hye-jin (played by Shin Min-a) ends up leaving Seoul to open her own dental practice in Gongjin, a quiet and conservative seaside village. There she meets Hong Du-sik (Kim Seon-ho), the lovable jack-of-all-trades who's also well-regarded by the community. With Chief Hong's help, Hye-jin turns her fledgling dental practice into a successful one and falls in love with Gongjin and its residents, including Chief Hong himself.
Business Lessons from Hometown Cha-Cha-Cha
Not everything is all about money and profit. One reason Hye-jin left her successful practice in Seoul is the pressure to be rich and successful, even at the expense of other people. (Remember the kind neighbor who ended up being her patient?) By putting up her clinic in a place where the residents really needed dental services, she's able to help the community and earn a decent living, too.
Also, running your own business isn't all as glamorous as it sounds. In the early days of her clinic operations, Hye-jin didn't get patient bookings at all. And there was even some hesitation from the residents to go to her clinic because she's not a local. What Hye-jin did (with some encouragement from Chief Hong) was to go out and truly get to know her neighbors and earn their trust.
As for Chief Hong, it's hilarious to see him wear many hats: barista, handyman, tour guide, personal shopper, etc. When you love being of service to others, it doesn't matter if you have one or 10 jobs. Success can't always be measured by fancy university titles and big-city jobs. Sometimes, it's living in a small town with everyone and everything you love.
📺 Crash Landing on You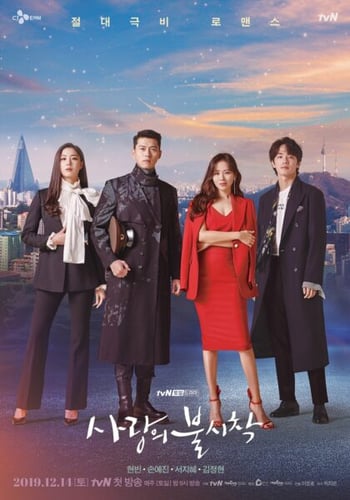 Plot Summary: Crash Landing on You
A Korean drama about a family business? Yes, please! "Crash Landing on You" is another business K-drama about a beautiful and successful chaebol heiress and entrepreneur.
Son Ye-jin plays Yoon Se-ri, who forges her own path and starts her own fashion and beauty company called Se-ri's Choice. As a chaebol heiress, she also struggles with the pressure to take over the company business and the hostility and resistance from her own family. But all that's temporarily forgotten when she gets caught in a freak storm while paragliding and lands over the Korean Demilitarized Zone.
Business Lessons from Crash Landing on You
Because of her commitment to providing only the very best products to her customers, Se-ri made sure to test her brand's extreme sports apparel line herself, even if she's not a paragliding pro. Her attention to detail and putting herself in her customers' shoes are what made Se-ri's Choice a global brand.
And even if Se-ri's a chaebol heiress, she knows her own business inside and out, top to bottom. She's very hands-on and knows all the ingredients that go into her products. And you can have this level of commitment only when you really love what you do and really believe in your product or service.
📺 Coffee Prince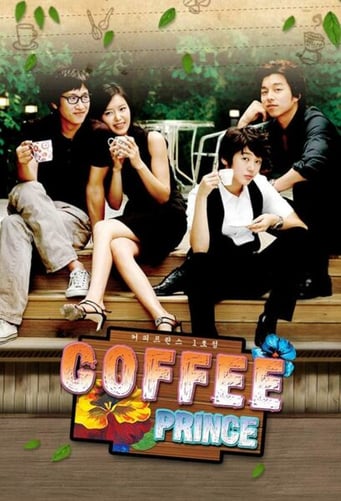 Plot Summary: Coffee Prince
The Korean drama "Coffee Prince" is an oldie but goodie. Korean superstar Gong Yoo plays the role of Choi Han-kyul, the grandson of a coffee business owner. His grandma then gives him the responsibility of running their dilapidated coffee shop. Han-kyul takes over and rebrands it to Coffee Prince. To draw female customers, Han-kyul decides to hire only good-looking male staff.
On the other hand, Go Eun-chan, played by Yoon Eun-hye, is struggling to make ends meet, even with her multiple jobs. So when she bumps into Han-kyul and he asks her to pretend to be his gay lover (so grams will stop setting him up on blind dates), Eun-hye finds herself saying yes. She even begs him to let her work at his coffee shop where she pretends to be a guy for as long as she can.
Business Lessons from Coffee Prince
With its many hilarious, touching, and kilig moments, "Coffee Prince" also opens our eyes to the reality that it's hard to earn a living and provide for the family, especially if you don't have a lot of options. Some people will accept any kind of job available, even if it means pretending to be someone you're not.
Also, being financially stressed and overwhelmed all the time isn't good. As demonstrated by Eun-hye, it can drive you to do outrageous things, like masquerading as a guy just to get a job.
Lastly, this business K-drama highlights the value of hard work and responsibility, even if you're well-off. And sometimes, all we need is that one little push to guide us in the right direction.
📺 Strongest Deliveryman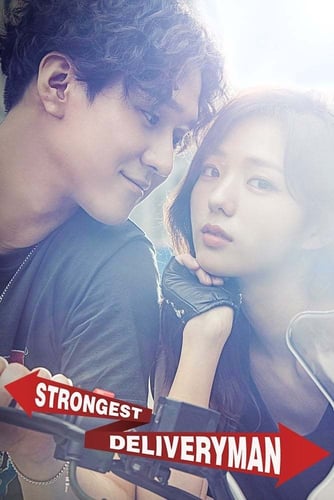 Plot Summary: Strongest Deliveryman
This 2017 business-related K-drama is another must-watch if you're an aspiring entrepreneur. Add this to your business drama list, especially if you're a fan of Go Kyung-pyo and Kim Seon-ho.
Go Kyung-pyo plays an oddball character named Choi Kang-soo, a restaurant food deliveryman. Kang-soo likes his job and is pretty good at it. But the kicker is that he stays for only two months. After that, he's off to another neighborhood to work for a new restaurant. His systematic way of working in Seoul's different suburbs is for a more profound and significant reason.
Kang-soo then crosses paths with Lee Dan-ah (played by Chae Soo-bin), a feisty and legendary delivery woman who dreams of leaving Korea. She's had enough of life where the poor remain poor, and the rich only get richer.
Kang-soo also meets Oh Jin-kyu (played by Kim Seon-ho) and Lee Ji-yoon (played by Ko Won-hee). Both are from wealthy families; one's trying to gain a foothold in life, while the other wants to break free and just experience real life.
With his newfound friends and fellow delivery workers, Kang-soo builds a successful business that will save the little neighborhood restaurants from an impending corporate takeover.
Business Lessons from Strongest Deliveryman
It's the classic story of everyman vs. the big and greedy conglomerate; the underdogs taking on a corporate giant. Despite the differences and the bad blood, the characters in this business Korean drama banded together. They put aside their issues when they realized their livelihood would be in peril once the big player bought everyone out.
This K-drama also showed that in business, being big and flashy doesn't always mean sales. Some customers stick to the basics, the original, and the traditional. They go where they can feel the love and sincerity and where they're treated like part of the family.
Moreover, don't put all your faith in one big client. Once this client pulls out, your business won't survive. If you're a business owner, planning and being analytical are essential. Know your competitors. Find out how they can get ahead of your business or even topple yours.
Most importantly, it's okay to have a little competition. After all, it's one of the things that drives businesses to improve. But never resort to doing something unethical. Your business should be built on honesty and integrity, bringing you pride and joy.
📺 Best Chicken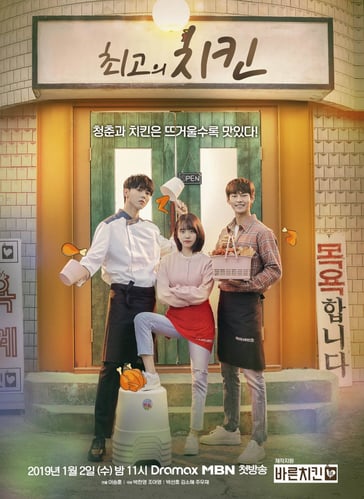 Plot Summary: Best Chicken
If there's chicken, we're in! This Korean drama about business and romance also puts everyone's favorite in the spotlight: fried chicken.
Park Sun-ho plays the character of Park Choi-go, an employee-turned-chicken-restaurant-owner in a middle-income Seoul neighborhood. Although he knows nothing about cooking or fried chicken, he quit his job and rents a sauna space to put up his chicken restaurant.
But the landlord makes an unusual request from Choi-go. In exchange for lower rent, he should take in the landlord's granddaughter as a part-time staff in his restaurant. Bo-ah (played by Kim So-hye) had been hating on the world while holed up in the sauna after failing to be a webtoon artist. Hopefully, this job at the restaurant will help her become her old self again.
But Choi-go's kindness is met by Bo-ah's hostility and her secret plans to sabotage his chicken restaurant. Still, over time, hearts soften, and first impressions change. And together, Choi-go and Bo-ah dodge attacks from adversaries and help each other succeed and find love through a fried chicken restaurant.
Business Lessons from Best Chicken
First business lesson from this K-drama: Fried chicken is always a good business idea. But you have to at least know how to cook it. Or have a special fried chicken recipe that will leave a mark on people's tastebuds.
Second, quitting your job and going into business is a bold move, especially if you have no background in running one. While jumping into something without experience sounds exciting, it can also end badly and leave you broke. In the dog-eat-dog world of business, you must be equipped with everything you'll need to make your business work.
In this K-drama, Choi-go's chicken restaurant was operating at a loss, so he hired someone who used to work for a Michelin-starred restaurant. This demonstrates that passion alone won't make you succeed. You also need someone from the outside with fresh eyes to see what you're doing wrong and what you can do about it.
Lastly, adversaries will come sooner or later. They'll set you up to fail, make you doubt your worth, or question your decisions. Keep going, anyway!
📺 I Am Not a Robot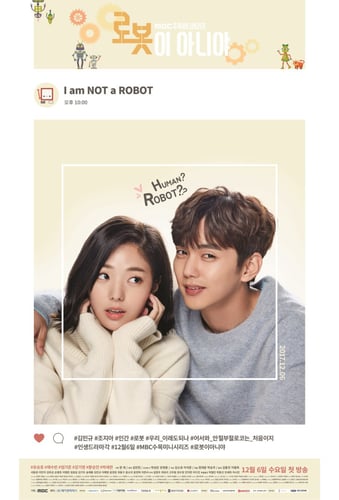 Plot Summary: I Am Not a Robot
Looking for a K-drama about a businesswoman? One of the best K-dramas to watch with a unique twist and a strong businesswoman character is "I Am Not a Robot," released in 2018.
Here you'll get to know reclusive Kim Min-kyu (played by Yoo Seung-ho), who's severely allergic to people. One touch can cause an allergic reaction that can kill him. On days he needs to go out, he's fully covered up and uses a stick to safely touch things from a distance. Yes, it's that bad.
He may have the worst type of allergy in the world. But at least he's the chairman and majority shareholder of KM Financial, which owns the Santa Maria team. This team secretly created a humanoid robot called Aji 3, which the team leader modeled after his ex-girlfriend Jo Ji-ah (played by Chae Soo-bin).
Jo Ji-ah is beautiful, ambitious, and strong-willed. This go-getter attitude also puts her in a bind when she pretends to be the Aji 3 robot after its battery malfunctions before a critical demonstration.
Doing it will give the design team enough time to repair the real Aji 3 robot. And she really can use that money. What's the harm in saying yes, right?
Business Lessons from I Am Not a Robot
The plot may seem farfetched, but the lessons are grounded in reality. The most obvious business lesson here is that desperate times call for desperate measures. Pretending to be a humanoid robot for money is a desperate measure indeed.
But that's also because Jo Ji-ah is a passionate entrepreneur. Even if people didn't believe her creative ideas would work, it didn't stop her from thinking of clever inventions that would improve people's lives. In life and business, this is how you should be, too. Even if it's hard, pursue your dreams persistently!
📺 Revolutionary Love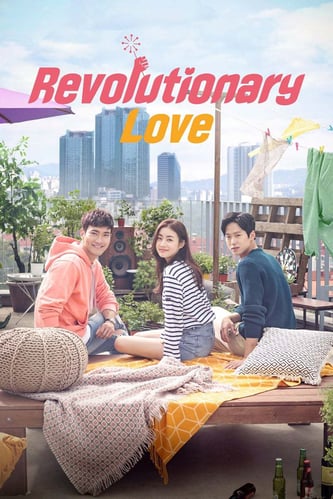 Plot Summary: Revolutionary Love
"Revolutionary Love" may not be your usual rom-com. But if you love the rich guy-poor girl trope mixed with company politics and business and labor issues, this business K-drama is for you.
Byun Hyuk (played by Choi Si-won) is a wealthy, good-hearted third-generation chaebol heir. But with this wealth and privilege comes the hatred of his older brother and the resentment of people wronged by his family's Gangsu Group.
Kang So-ra plays the female lead Baek Joon. She's intelligent and hardworking. But even if she graduated from a good university, she's stuck with just part-time jobs.
In a wild turn of events, Byun Hyuk finds himself living in a small studio apartment in the poor neighborhood that Baek Joon is also from. Being down in the trenches with the ordinary working man opens Byun Hyuk's eyes to a different reality: that Gangsu Group has oppressive business practices and that it's time to put an end to them.
Business Lessons from Revolutionary Love
This business K-drama is heavy on resistance and the fight for the rights of irregular workers in Gangsu Group. It also shows the struggles of ordinary workers and how big companies exploit them in many ways.
Moreover, it puts the focus on toxic corporate cultures and company politics. That's why you'll need ground-breaking, revolutionary ideas to end the cycle and introduce something new and better.
Also, some companies will want the entire market share. But it doesn't have to be that way. Consumers have different needs and preferences, meaning companies can co-exist and stay profitable without taking out the competition.
Final Thoughts
When you say K-drama, you're guaranteed an emotional rollercoaster, characters you wish were real, soul-stirring soundtracks, and indescribable kilig. But once in a while, you'll stumble upon a K-drama that will not just make you feel good or fall in love. Some business K-dramas will inspire you to become a CEO, too.
So if you're looking for your next series to binge-watch or if you just want to be inspired to start your own business, check out these business K-drama titles ASAP! While you're at it, easily compare personal loans for business financing and apply for one through Moneymax.

Sources: