So you married the person you thought you'd spend the rest of your life with. But after a few years, reality reared its ugly head. Now you're trapped in a bad, miserable, and problematic marriage that can only be ended by an annulment.
But with the steep annulment cost in the Philippines, not everyone can afford it. Not to mention the lengthy and oftentimes torturous process can take a toll on your mental and emotional well-being.
How much is an annulment in the Philippines, and how do you file for one? Learn more about it in this article.
What is Annulment?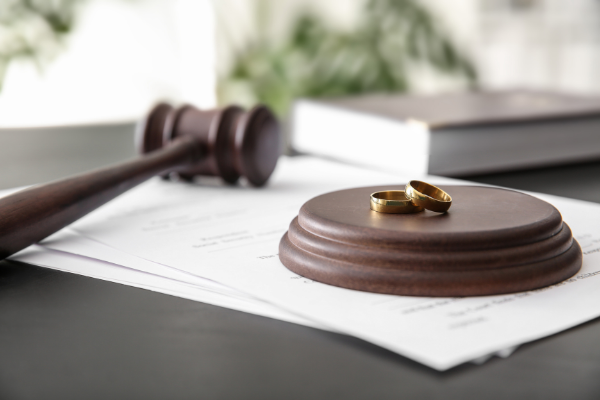 An annulment of marriage is a legal decree that a marriage is null and void.[1] In an annulment, the marriage is considered valid until declared void.
You can file for an Annulment of Marriage if the marriage is valid and it meets the conditions that will legally annul the marriage.
Otherwise, you can file a Declaration of Nullity of Marriage. This is for marriages that are invalid or void right from the start because of conditions that were present even before the marriage took place.
Read more: Cold Feet or Something Else? 10 Signs You're Not Ready for Marriage
What are the Grounds for Annulment of Marriage?
The following causes can have your marriage annulled if they exist or are present at the time of the marriage:[2]
Absence of parental consent
Unsound mind
Consent was obtained by fraud
Consent was obtained by force, intimidation, or undue influence
Impotence
Sexually Transmissible Disease (STD)
What are the Grounds for the Declaration of Nullity of Marriage?
The following are grounds for the Declaration of Nullity of Marriage, making a marriage void from the beginning:[3]
One or both parties were below 18 years of age at the time of marriage
Marriage was solemnized by someone who's not legally authorized to perform marriage rites
No marriage license
Bigamous or polygamous marriages
Mistaken identity
Subsequent marriages
Psychological incapacity
Incestuous unions
Read more: Marriage Contract in the Philippines: How to Get One After Saying "I Do"
How Much Does an Annulment Cost in the Philippines?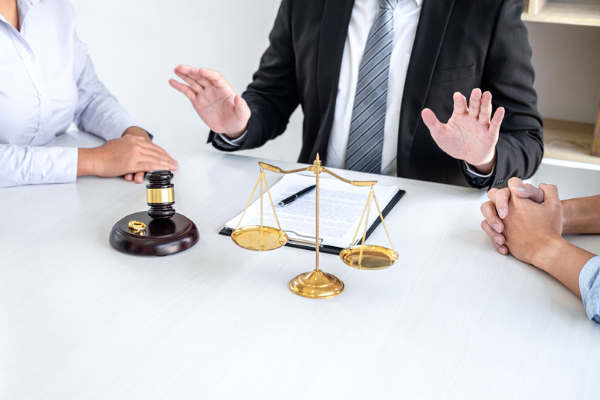 The total cost of annulment in the Philippines is approximately ₱130,000+ to ₱725,000. That's if the other party will not contest the annulment. If your spouse challenges the annulment, or if there's property or child custody involved, how much an annulment costs in the Philippines can reach up to a million pesos, or even more.
Here's the breakdown of fees you'll need to pay if you file for an annulment in the Philippines.
💸 Lawyer's Acceptance Fee
Approximate cost: ₱100,000 to ₱600,000
The biggest chunk of the annulment cost in the Philippines goes to lawyer's fees. The fees will vary depending on the experience of the lawyer in handling annulment cases. The more experienced and seasoned lawyers will charge more.
Moreover, big firms charge a higher rate, usually on a per-hour or fixed fee basis, compared to solo practitioners. Related issues in an annulment case like property, custody, and support also add on to the cost.
💸 Psychological Evaluation Fees
Approximate cost: ₱25,000 to ₱100,000
The psychological evaluation consists of the professional fee, the psychological report, and the appearance of the psychologist/psychiatrist as an expert witness. The psychological report can cost anywhere between ₱25,000 and ₱100,000.
The professional fee and appearance fee will also vary depending on the venue of the case or on the place of filing of the annulment case. Usually, it's around ₱2,000 to as much as ₱10,000 per hearing.
💸 Filing Fee
Approximate cost: ₱4,000 to ₱5,000
The biggest portion of the filing fee goes to the docket[4] fee. It usually costs around ₱2,800 for annulment cases that don't involve custody, property, or support.
Usually included in the filing fee is the Sheriff's fee. The Sheriff will handle all the official summons, notices, and other court papers for the annulment case.
💸 Miscellaneous Expenses
Approximate cost: ₱10,000 to ₱20,000
Miscellaneous expenses will cover additional professional fees, publication costs, regulatory costs, printing, mailing, transportation, and stenographic fees.
💸 At a Glance: Annulment Costs in the Philippines 2023
In a nutshell, here's much it will cost married couples to get annulled in the Philippines:
| | |
| --- | --- |
| Annulment Cost Breakdown | Estimated Cost |
| Lawyer's acceptance fee | ₱100,000 to ₱600,000 |
| Psychological evaluation fees | ₱25,000 to ₱100,000 |
| Filing fees (includes docket fee and Sheriff's fee) | ₱4,000 to ₱5,000 |
| Miscellaneous fees | ₱10,000 to ₱20,000 |
| Total annulment cost | ₱139,000 to ₱725,000 |
How to File for Annulment in the Philippines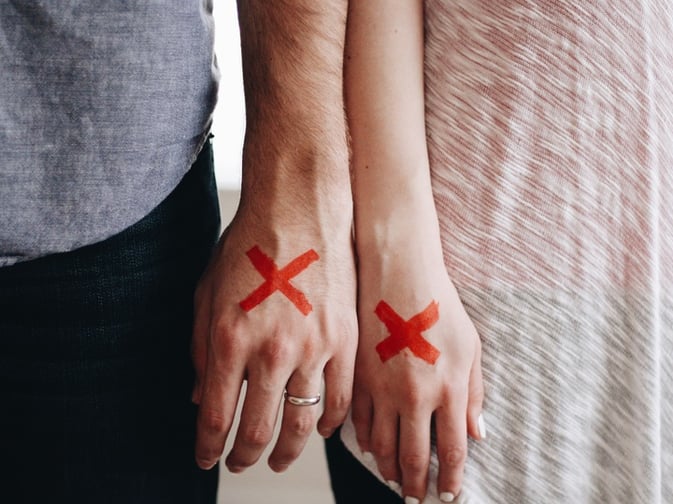 Now that you have an idea of the annulment cost in the Philippines, here are the steps on how to file for one.
1. Familiarize Yourself with the Annulment Process
To be prepared is half the victory, just like that famous quote says. If you're 100% sure that an annulment is what you need, find out all you can about it. There are many available sources with in-depth discussions on this topic online. This way, you can learn about the annulment process, as well as the annulment process timeline.
You can also ask your friends or family members who have gone through the process of annulment in the Philippines to have an idea of what to expect emotionally, mentally, and financially.
2. Find a Good Lawyer
Your lawyer will make or break your case, so it's very important to find a good one. But good lawyers don't come cheap, so you'll also need to consider your budget.
Pick a lawyer that you can trust and come highly recommended. Avoid those who tell you from the get-go that you'll be annulled in just six months, or that you don't need to make an appearance in court.
3. Prepare the Petition
After your initial consultation and contract signing with your lawyer, they will now prepare your petition. If the ground for annulment is the other party's psychological incapacity, you'll also need to undergo a psychological evaluation. You'll take written tests to determine your personality and answer questions about yourself, your spouse, and your marital history. Your lawyer will also ask witnesses' testimonies that will support the ground for psychological incapacity.
4. File the Petition
After the psychological evaluation, your lawyer will draft the petition and submit it to you for your approval. When the petition is finalized, your lawyer will file it in the Family Court where you or your spouse have been residing for the last six months. You'll need to pay the docket fees for this, and the petition will then be assigned to a judge by raffle.
5. The Court Process Will Commence
Once there's a judge assigned to your petition, pre-trial will now begin. There will be a collusion investigation to establish that you and your spouse didn't fabricate or concoct the grounds alleged in the petition, or that you didn't agree on the dissolution of your marriage and manufacture evidence.[5]
You'll be presented as a witness during the actual trial, along with your psychologist and one more witness, after which your lawyer will file a Formal Offer of Documentary Evidence. The other party will also present their witnesses and File a Formal Offer of Evidence.
6. The Court Will Grant or Deny the Petition
When the trial is over, you'll need to wait for the court's decision. If the petition is denied, you have 15 days to file a motion for reconsideration (for a new trial or to appeal the decision). If the petition is granted, you need to register the Decree of Annulment or the Declaration of Nullity within 30 days of receiving the court decision.
Related article: Best Wedding Loans in the Philippines for Your Dream Wedding
How to Save on Annulment Costs in the Philippines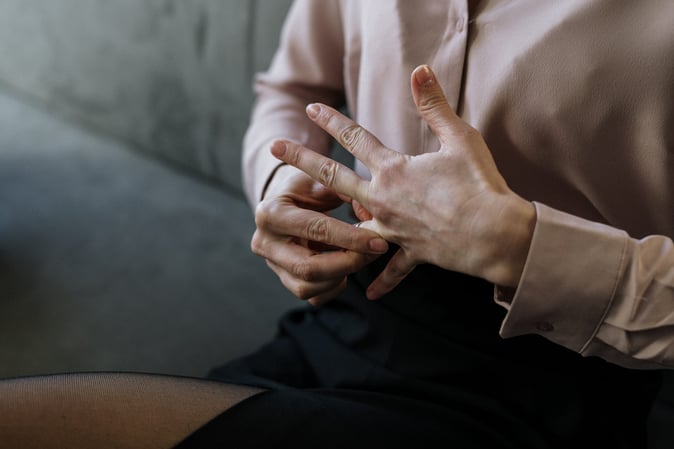 There's no denying that getting your marriage annulled in the Philippines is a lengthy and pricey endeavor. The longer the annulment process drags on, the more expensive it will get. So here are some things to consider before you file that petition.
👉 Look for Good Lawyers or Law Firms
Lawyers who are experienced in annulment cases know what they're doing. This can actually help you save money in the long run when you don't have to refile, revise, or resubmit important documents every time.
👉 Go for Law Firms with a Flexible Payment Plan
Some law firms in the Philippines offer pricing schemes and flexible billing systems to help people who are on a budget. Usually, they also offer a flat fee for their professional services, psychological reports, clinical evaluations, and court filings.
👉 Consider Hiring a Solo Practitioner
You can skip the big guns and go for a solo practitioner. They usually charge a lower fixed fee compared to the usual hourly rates of lawyers from big law firms.
👉 Avoid Fixers
Yes, there are people who capitalize on other people's heartbreak and misery. Don't be scammed. Make sure that your lawyer is on the lawyer's list of the Supreme Court of the Philippines.[6]
👉 Save Up for It
The annulment cost in the Philippines is no joke. The fees can easily balloon to hundreds of thousands of pesos. It's important that you set aside a fund for it so you won't feel financially burdened.
Should you need to have your marriage dissolved ASAP, you can also consider applying for a personal loan. Settle the major fees upfront and start the annulment process while paying for it in affordable monthly installments.
FAQs on Annulment and Divorce in the Philippines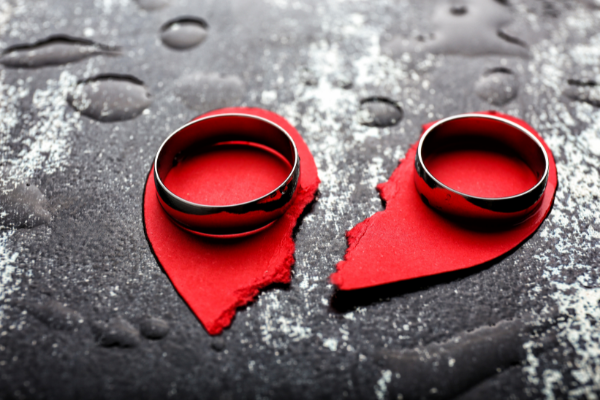 1. How long is the process of annulment in the Philippines?
The entire annulment process can take as short as six months to as long as four years.
That's because there are a lot of factors that affect the length of the annulment process in the Philippines. For example, the court is handling so many cases, the judge is unavailable on your hearing dates, or the other party is contesting the annulment case.
2. What is the fastest way to get an annulment in the Philippines?
There is no option to expedite the process of annulment in the country. The divorce bill bans "quickie, notarial, email, and other speedy drive-thru" divorces.
Beware of annulment scammers on social media that offer a quick ruling without the need for a court appearance. Such an offer is likely to be a fake.[7]
3. Is there an annulment process in the Philippines without appearance?
No, you need to make an appearance during pre-trial and during your scheduled testimony. If you fail to show up at pre-trial, your annulment petition will be dismissed. Unless your lawyer can present a valid excuse for your non-appearance.
4. Is there a cheap annulment or free annulment?
There are some private law firms in the Philippines that reduce their rates for indigent clients seeking annulment. However, this is still subject to review.
You can also visit the Public Attorney's Office,[8] which offers free legal advice and assistance on documentation, preparation of affidavits, pleadings, petitions, and motions for annulment cases.
5. What is the annulment process like in the new normal?
Most courts use email as a mode of filing, and courts employ video conferencing hearings to make sure there are no further delays in hearing cases. But now that COVID-19 restrictions are easing, you can expect the annulment process to go back to normal.
6. How soon can you get married after getting annulled?
You need to have the Decree of Annulment first. Without this, your marriage―should you get married again―will be considered invalid.
To get the Decree of Annulment, you need to file the Entry of Judgement
at the Local Civil Registrar where your marriage was recorded or solemnized and at the Local Civil Registrar of the RTC Court that granted the petition for declaration of absolute nullity or annulment of marriage.
7. What happens to the conjugal properties after annulment?
There will be an inventory of the properties that were purchased individually and as husband and wife. If there are any existing debts or outstanding financial obligations, these will be deducted from the conjugal properties as well. And then the properties will be liquidated or distributed depending on the settlement, either through Absolute Community of Property or Conjugal Partnership of Gains.
8. How much does a divorce cost in the Philippines?
There is no data about the cost of divorce because it's still illegal in the country. Currently, divorce doesn't exist in Philippine law. But worldwide (except in the Philippines and the Vatican), it's a legal decree that ends a marriage.
In March 2023, the House Committee on Population and Family Relations unanimously approved a bill—the proposed Absolute Divorce Act—that reinstitutes absolute divorce for married couples in dysfunctional and abusive relationships.[9]
Among the salient features of the divorce bill are that an absolute divorce law is constitutional and is not against the Catholic faith. Under the proposed law, the divorce process is required to be "expeditious, reasonable, and inexpensive," making it an alternative to the expensive and lengthy process of annulment or legal separation.
9. What is legal separation in the Philippines?
Legal separation can be another option for couples who want out of a broken marriage. In a legal separation, the couple is allowed to live apart and separately own assets. However, legally separated couples are not permitted to remarry, since their marriage is still considered valid and subsisting.[10]
Read more:
Final Thoughts
Getting an annulment is certainly a long, tedious, stressful, and often emotional process. Not to mention that the annulment cost in the Philippines can have a serious impact on your finances.
If you don't have the funds to finance your annulment cost, it doesn't have to mean being miserable or unhappy with your spouse for the rest of your life. Consider getting a personal loan to help you out with the fees. When you don't have to worry about where you're going to get the money, you'll be less stressed and overwhelmed by the whole process.

Sources:
DISCLAIMER: The information provided on this website does not, and is not intended to, constitute legal or financial advice. All information, content, and materials available on this site are for general informational purposes only. Information on this website may not constitute the most up-to-date legal or other information and is subject to change without notice.
No user of this site should act or refrain from acting on the basis of information on this site without first seeking legal advice from their own attorney in the relevant jurisdiction. Only your individual attorney can provide assurances that the information contained herein – and your interpretation of it – is applicable or appropriate to your particular situation. Use of, and access to, this website or any of the links or resources contained within the site do not create an attorney-client relationship between the reader, user, or browser and website authors, contributors, contributing third parties, and their respective employers.
All liability with respect to actions taken or not taken based on the contents of this site are hereby expressly disclaimed. The content on this posting is provided "as is;" no representations are made that the content is error-free.