Weddings can get notoriously expensive, and the things you need to pay for can be a lot to keep up with. If you're not careful, you could end up overspending, or worse, sinking neck-deep in debt.
Ideally, you should have enough money saved up to cover the cost of your entire wedding. But if you're nowhere near your wedding savings goal and want to get married as soon as possible, don't panic. Consider getting a personal loan for a wedding.
In this article, find out how to get a wedding loan, where to find the best wedding loan rates and the pros and cons of a wedding loan.
What is a Wedding Loan?
A wedding loan is simply a type of personal loan that finances a wedding. You can also use it to pay for honeymoon-related expenses.
The great thing about wedding loans in the Philippines is that you don't need to prove you're getting married. You only need to meet the wedding loan lender's requirements, submit your documents, and make your monthly payments.
Get a wedding loan from providers that offer personal loans in the Philippines, such as banks, online lenders, and other financial institutions. The amount you can borrow will depend on your qualifications, while how much you'll pay will depend on the loan amount and the loan term.
Why Should You Consider Getting a Personal Loan for a Wedding?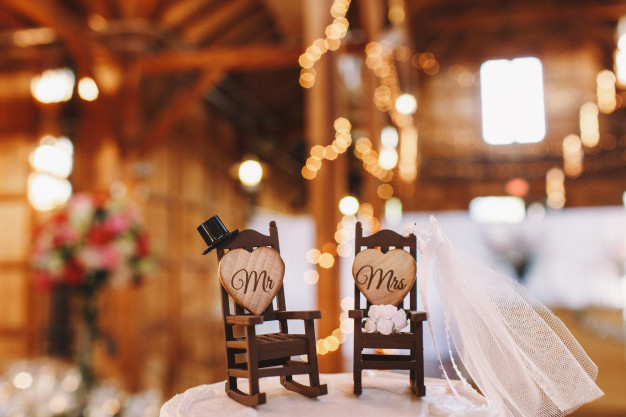 Remember that this is still a debt that can affect your future cash flow, so don't get a personal loan for a wedding on a whim. However, a wedding loan can be advantageous for the following reasons:
You Can't Pay for Your Wedding Suppliers Upfront
Maybe you've saved up just enough for the wedding venue, but still have a lot of wedding suppliers to pay for. With a loan, you can pay for all wedding expenses in one go. You can book all your wedding suppliers straight away and not get too stressed about the payments.
Read more: Easy Ways You Can Save Big on Your Dream Wedding
You Want a More Structured or Flexible Repayment Plan
A loan for a wedding is flexible. You decide how much you want to borrow and for how long you want to pay it off. You can set up a payment schedule and budget your money.
A shorter repayment period will give you lower interest, while an extended repayment period requires smaller monthly repayments.
You Don't Want to Borrow Money from Family Members
With a personal loan for wedding expenses, you can also avoid borrowing money from family members. After all, there are potential pitfalls even if they can afford to lend the money and you have a great relationship.
As this is also a personal finance matter, don't involve anyone else. As much as possible, don't ask family members for loans to avoid potential misunderstandings or animosity, especially if they refuse or if you fail to pay.
If you get a legit bank loan for your wedding, you won't need to deal with a tito or tita who reminds you about your loan every chance they get.
Read more: How Can I Borrow Cash Immediately? Learn About Fast Cash Loans Here
You Don't Want to Get Stressed on Your Big Day
Wedding planning can be unpredictable, as ironic as that sounds. With a wedding loan, you can handle unexpected expenses with cash on reserve. There's no need to worry when your soon-to-be mother-in-law adds 10 more people to your guest list, when you need to stay an extra night at the hotel, or when you need to buy a new set of wedding souvenirs because your order won't come in time.
You Want an Easy and Convenient Option
You can apply for a loan online, and your loan proceeds will be disbursed to your savings account in just a few days. This will eliminate the stress and anxiety of paying wedding vendors.
Read more: Cold Feet or Something Else? 10 Signs You're Not Ready for Marriage
What are the Risks of Using a Personal Loan for a Wedding?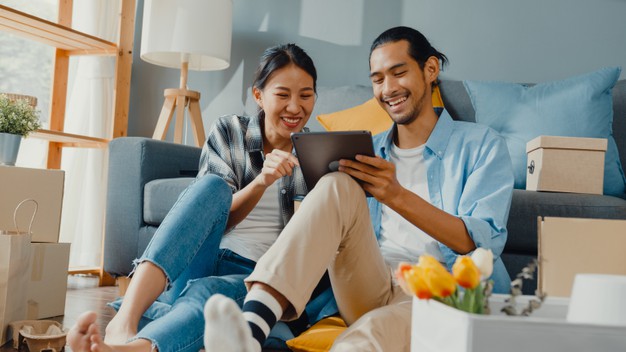 As helpful and convenient as wedding loans are, they also have drawbacks. Learn what they are before submitting that loan application:
You Can Take On Too Much Debt
A wedding financing plan can easily overwhelm your budget, especially if you already have existing loans or debts.
Even low interest rates can be an additional financial burden if you already have a tight budget. You'll always feel financially stressed when there's too much debt.
You May Have to Put Your Life Plans on Hold
As a newlywed couple, your next milestone will be to purchase your first home or start a family. But if you have a wedding loan, you need to fully pay it off before anything else.
Your wedding loan can impact your cash flow and make it more challenging to qualify for new loans. Banks usually look at a borrower's existing loans to see if they can afford to pay off a new loan.
Paying Off Debts is Not the Most Romantic Way to Start Your Married Life
Starting your happily-ever-after with a huge debt looming over your head is not ideal. If not managed properly, loans can strain your marriage. During this period of adjustment for you and your spouse, the last thing you want is money trouble.
Read more: Marriage Contract in the Philippines: How to Get One After Saying "I Do"
How Much Should You Loan for a Wedding?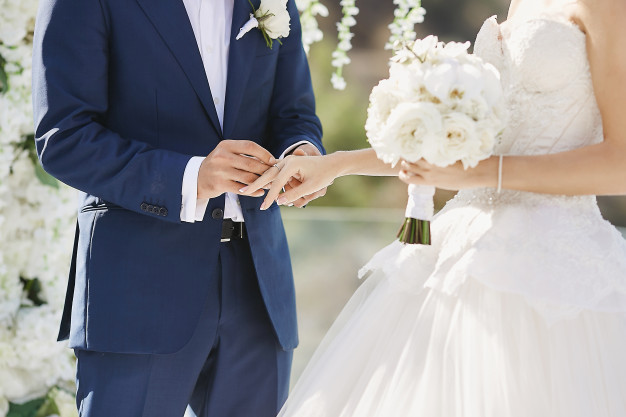 The answer depends on how big you want your wedding to be, the venue and time, and the wedding suppliers you'll choose.
If you want a big wedding, the most significant chunk of your wedding budget will go to your wedding venue, wedding videographers and photographers, wedding rings, and catering, just to name a few (and the list is not short).
Make sure to talk to your partner about which of the wedding costs will be financed with your own money and which will be covered by the wedding loan.
More importantly, decide how long you want to pay off the loan and how to create a budget for it.
Read more: Dream Intimate Wedding with a ₱100K Wedding Budget in the Philippines? Yes, It's Possible!
Which Wedding Expenses Should You Prioritize?
When planning a wedding, prioritize your expenses so you can have the best day possible without going into debt. To help you stay within your budget, here are some of the most significant expenses you'll want to focus on:
Wedding Venue (starts at ₱50,000)
The average cost of a wedding venue is between ₱50,000 to ₱300,000, depending on the venue and number of guests. Wedding venues can be indoor and outdoor venues, church halls, banquet halls, resorts, or private homes. When choosing a wedding venue, consider the number of guests and your budget.
Catering (starts at ₱200,000)
The average cost of catering for a wedding in the Philippines is around ₱200,000. It covers food, drinks, and staff for a reception with up to 100 to 150 guests. While it may be tempting to cut corners on catering to save money, remember that your guests will expect a delicious meal and good service. A professional caterer can help make your wedding run smoothly, so it's worth the investment.
When choosing a caterer, get quotes from several companies and ask for references. Once you've found a caterer you're happy with, work with them to create a menu that fits your budget and your guests' tastes.
Wedding Rings (starts at ₱40,000)
Wedding rings in the Philippines cost around ₱40,000 to ₱350,000 a pair, depending on the design and quality. You can opt for a less expensive metal such as silver or brass, or choose to have your ring made by a local jeweler rather than a more expensive international brand. Whatever your budget, select a ring you and your partner will love for years.
Wedding Dress (starts at ₱50,000)
In the Philippines, a wedding dress costs from ₱50,000 to ₱350,000, or even more, depending on the designer. For example, a Francis Libiran custom-made gown starts at ₱350,000.[1]
Factors such as the style of the dress, the materials used, and the complexity of the design can all affect the price of a wedding dress. If you want to save on your wedding dress, try to shop early so you can take advantage of sales and discounts.
Photography and Videography (starts at ₱100,000)
Your wedding won't be complete without a photography and videography team to document the special day. And while some couples may balk at the cost, a skilled team is worth the investment. They won't just capture all the important moments, but also create a same-day edit that captures the day's highlights. On average, this costs around ₱100,000.
What Features Should You Look for in a Wedding Loan?
Before submitting your loan application, look at these important features that can help you save money:
Low Interest Rate
Choose a wedding loan with the lowest possible interest rate, so you can focus on paying off the borrowed amount, not the extra interest.
Interest rates on loans can significantly impact your finances as a couple, so it's crucial to compare rates before you decide on a loan. A low interest rate means you'll pay less in interest over the life of the loan, which can save you thousands of pesos.
Generally, the lower the interest rate, the better. However, be sure to compare loans before you make a decision. For example, some loans may have a lower interest rate but a higher monthly payment. Choose the loan that best meets your needs and budget.
Loan Repayment Period
The loan repayment period is critical when comparing wedding loans in the Philippines. This will determine how much you need to pay monthly, plus the total amount of interest. Most loans offer up to five years as a repayment period.
The loan repayment period will impact your monthly payments, so choose a timeline that fits your budget. A longer loan repayment period may also mean lower interest rates, so compare offers from different lenders to find the best deal.
Low Fees and Charges
Wedding loans come with different fees and charges, which usually include monthly interest, processing or service fees, disbursement fees, late payment fees, and early repayment charges. Consider these fees when looking for a wedding loan.
Some lenders advertise low interest rates but then make up for it with high fees, jacking up the overall cost. Others may have no fees but charge sky-high interest rates or carry them over to the monthly repayments.
To get the best deal on a wedding loan, compare these factors and choose the option that offers the lowest overall cost. Generally, wedding loans with low fees and charges are the best options for borrowers.
Best Wedding Loans in the Philippines
Shop around for different loans to find the right one and the one you'll most likely be approved for. Here are some of your options:
With a fast-approval cash loan from UNOBank, you can borrow up to ₱200,000 and pay for up to three years. The #UNONow loan is ideal for small weddings with a budget of around ₱100,000 to ₱200,000.
Add-on interest: 1.79%
Loan amount: ₱10,000 to ₱200,000
Loan terms: Six, 12, 18, 24, or 36 months
Processing duration: Up to seven banking days

📌 EasyRFC Multi-Purpose Loan
Since it offers loan payment terms of up to 12 months, an EasyRFC Multi-Purpose Loan is suitable for soon-to-marry couples. This is a good option if you need a financial boost for your wedding and immediate access to funds.
Interest rate: 4%
Loan amount: ₱10,000 to ₱100,000
Loan terms: Up to 12 months
Processing duration: Approval in 24 hours
Other fees and charges: 6% processing fee

📌 SB Finance Car4Cash
SB Finance Car4Cash offers low interest with a repayment period of up to 36 months. It also has a high loanable amount of up to ₱2 million that can cover most, if not all, your wedding expenses. Most importantly, you get to keep your car.
Add-on rate: 1.25% to 2%
Loan amount: ₱100,000 to ₱2 million
Loan terms: Up to 36 months
Processing duration: 5 to 7 banking days
Other fees and charges: A processing fee of 3% of the loan amount; a late payment fee of 3% of the amount due, or ₱500, whichever is higher

📌 HSBC Personal Loan
The HSBC Personal Loan offers one of the lowest interest rates in the Philippines, with an effective annual rate of 14.29% (1.19% per month). You can also pay for as long as 36 months. And like most banks and loan providers, the loan processing takes about five to seven working days.
Add-on rate: 0.65%
Loan amount: ₱30,000 to ₱500,000
Loan terms: Up to 36 months
Processing duration: 5 to 7 banking days
Other fees and charges: A processing fee of ₱1,500 deducted from the loan amount; a late payment fee of 3% of the amount due, and a documentary stamp tax of 0.75%

📌 BPI Personal Loan
BPI Personal Loan offers competitive interest rates and flexible payment terms of 12, 18, 24, 30, and 36 months. You can borrow up to ₱2 million to fund your dream wedding. No collateral is required.
Add-on rate: 1.2%
Loan amount: ₱20,000 to ₱2 million
Loan terms: Up to 36 months
Processing duration: 5 to 7 banking days
Other fees and charges: A processing fee of ₱1,500; a late payment fee of 5% of the amount due

📌

RCBC Personal Loan
Another flexible personal loan for wedding expenses is the RCBC Personal Loan. Borrow as much as ₱1 million and pay for up to 36 months.
With this kind of wedding loan in the Philippines, you can achieve the wedding of your dreams with all your closest family members and friends in attendance. As this is a multi-purpose loan, you can even pay for honeymoon expenses or furniture for the new home you'll share with your significant other.
Add-on rate: 1.3%
Loan amount: ₱50,000 to ₱1 million
Loan terms: Up to 36 months
Processing duration: 5 to 7 working days
Other fees and charges: Notarization fee of ₱250; bank certification fee of ₱200; courier's fee of ₱300 (if from head office)

📌

CIMB Bank Personal Loan
So swamped with wedding prep that you don't have time to go to banks that offer wedding loans? No problem. These days, you can apply for a bank loan for a wedding without leaving the house. You can apply right on your mobile phone!
The CIMB Bank Personal Loan is a fully digital loan that you can apply for in just 10 minutes. If you have a CIMB account, you can get the loan proceeds straightaway.
There's no collateral involved, either, which makes the whole loan application process easier and faster. With the maximum loan amount of ₱1 million, you can also cover most, if not all, of your wedding expenses.
Add-on rate: 1.12% to 1.95%
Loan amount: ₱30,000 to ₱1 million
Loan terms: 12 to 60 months
Processing duration: Application process in just 10 minutes; loan disbursement instantly to CIMB account and 1-2 banking days to other accounts
Other fees and charges: Late payment fee of 5% of the unpaid installment amount due or ₱300, whichever is higher; early settlement fee of 3% of the unbilled amount or minimum ₱300, whichever is higher; disbursement fee of 1% of the principal amount or ₱500, whichever is higher (for non-CIMB Bank disbursements)

📌

PSBank Personal Loan
Looking for a personal loan for a wedding that offers more flexibility? Check out the PSBank Flexi Personal Loan. Choose from a fixed term loan or a revolving credit line. You can also receive rebates or savings when you make excess or advance loan payments.
Borrow as much as ₱250,000 for your wedding and choose to pay a fixed amount throughout the entire loan term or just the minimum amount due. You can also pay more than the minimum amount due or even the total amount due.
This means you enjoy more flexibility with your loan payments while preparing for your big day.
Add-on rate: 1.75% for term loan
Loan amount: ₱20,000 to ₱250,000
Loan terms: 24 or 36 months
Processing duration: Five to 9 working days
Other fees and charges: Handling fee of 1% of approved credit line or ₱1,000, whichever is higher; credit line renewal fee of ₱1,500

📌

Sterling Bank of Asia Personal Loan
With Sterling Bank of Asia's Personal Loan, you don't need to put your life―or wedding plans―on hold. Avail of this wedding loan if you're looking for a higher loan amount with no co-maker or collateral required.
Whether it's paying for your wedding suppliers, booking that dream honeymoon destination, or making a downpayment on your first home as husband and wife, this loan from Sterling Bank is a great option.
Loan amount: ₱30,000 to ₱1,000,000
Loan terms: Three to 36 months
Processing duration: Apply online in just a few clicks; quick approval will depend on the completeness of the documents submitted
Other fees and charges: Documentary stamp tax (₱1.50 for every ₱200)

How to Get a Loan for a Wedding in the Philippines
Some of the mentioned wedding loan providers may require you to apply at the branch, while others may allow you to submit your loan application online. Either way, here are the general steps when applying for a personal loan for a wedding:
1. Make Sure You Have a Good Credit Score
Before you submit your wedding loan application, check your credit score to get an idea if you'll qualify for the loan or not. Your creditworthiness is one of the first things that banks and lenders check.
Tip: Improve a bad credit score by paying off any unpaid debts or paying off the outstanding balance on your credit cards well before you apply for a wedding loan.
2. Know How Much You Need to Borrow
Are you going to borrow an amount that will pay for all the wedding expenses? Or do you just need an amount that will settle a particular wedding expense, such as the wedding venue, caterer, or honeymoon?
Compute exactly what you need so you only borrow that amount. Remember that you'll be paying the loan over several months, so don't borrow more than what you'll be spending for your wedding.
3. Compare Personal Loans for a Wedding
There are many wedding loans that you can apply for. Shop around and compare so you can find the best terms and rates based on your budget.
Compare personal loans for weddings via the Moneymax website. It's easy and free. Once you see a personal loan that you like, you can apply straight away without leaving the site.
4. Submit Your Loan Application and Requirements
This can be done either online or in person. To avoid any delays in your wedding loan processing, check if you have the right and complete documents. Make sure you fill out the loan application form properly and accurately.
5. Wait for the Decision on Your Wedding Loan
Depending on the bank or loan provider, this can take either a few minutes or several days. If you need the loan proceeds as soon as possible, apply for a loan that can instantly process and release the money.
Final Thoughts
Plan your wedding to the last detail to help you manage your expenses. As much as possible, identify where you can cut costs and opt for the more practical choice.
Whether it's by trimming the guest list, switching to a different venue, or buying ready-to-wear entourage outfits, try to keep expenses low and take control of your wedding budget. There are lots of free online or downloadable wedding budget worksheets[2] that can help you stick to your budget.
This way, you'll know how much you need should you get a personal loan for a wedding. You'll enjoy your dream wedding and enter married life without being burdened with too much debt.

Sources: