At the height of the pandemic, it was hard to imagine having a wedding with 200 guests. Couples who still pushed through with their wedding plans simply opted for a small and intimate ceremony. And now that COVID-19 restrictions are easing up, more couples are also realizing the beauty and practicality of having a small wedding. That's because you can still have a beautiful and unforgettable wedding even with a ₱100K wedding budget in the Philippines. When it comes to weddings, less can definitely be more.
Intimate Wedding with ₱100K Wedding Budget in the Philippines? Here's How to Achieve It
There are many advantages to having a low-budget wedding in the Philippines. For one, you can allocate your budget to wedding elements that are really important to you. With a small wedding, you can also enjoy the full wedding experience from start to finish. Follow these tips to achieve a simple wedding in the Philippines.
Keep Your Guest List Small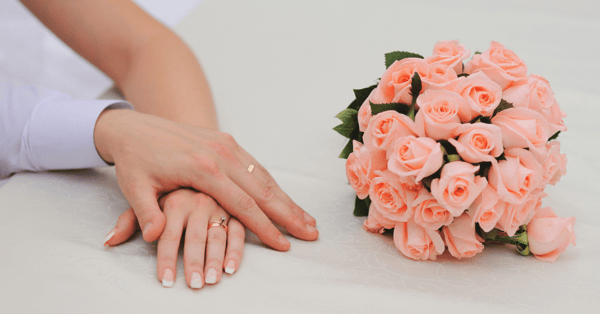 The smaller your guest list, the smaller your wedding expenses. Plain and simple. A micro wedding in the Philippines has no more than 50 guests. However, you can still trim down your guest list if you really want to. Just invite your immediate family members and closest friends.
Read more: Easy Ways You Can Save Big on Your Dream Wedding
Get Married on a Weekday
There's tough competition when you set your wedding on a Saturday during peak wedding season. Saturday is the most popular or in-demand day to get married, and December is the peak wedding season in the Philippines.
But if you get married in the middle of the week during the off-peak wedding season, then you'll have a higher chance of booking your dream wedding venue and wedding suppliers. You may even get more discounts or freebies from your wedding suppliers because it's a weekday wedding.
Also, from a guest standpoint, weekday flights are cheaper. So, this can work perfectly if you have friends or family members who'll be flying in from other countries to attend your wedding.
Go for a Small But Beautiful Wedding Venue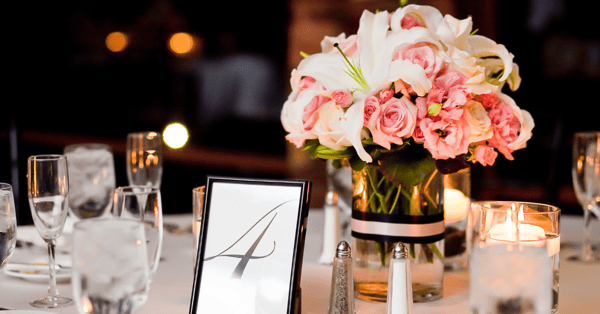 Choose a wedding venue where you can hold both the wedding ceremony and reception (this will work perfectly for civil weddings).
If you want a church wedding, pick a beautiful church. This way, you won't spend on wedding decorations to make the place nice and dreamy in your wedding photos.
For example, you can hold a small and intimate wedding at Balai Yllana Garden Restaurant[1] in Las Piñas with 15-20 guests for approximately ₱10,000.
If you want an even smaller wedding on a budget, consider restaurants in Intramuros where you're guaranteed to have a cozy and intimate wedding ambiance. For instance, you can already have a lunch or dinner reception at Ilustrado Restaurant[2] for 10 guests for only ₱15,000 (Event packages are also available).
Lola Cafe[3] in Morato, Broadway, The Podium, and S'Maison also offer complete wedding packages starting at ₱650, ₱750, or ₱850 per head for its lunch or dinner packages.
The Burrow Café in Antipolo[4] is also a gorgeous spot for an intimate wedding in the Philippines. You can use the Burrow Cafe and Garden for five hours and pay ₱3,500 per head for a five-course meal. This already includes the use of wireless microphones, LCD projector, and speaker.
With so many beautiful gardens, beaches, cafes, restaurants, and museums in the Philippines, you won't run out of options for cheap wedding venues. The trick is to keep the guest list small to stay within your ₱100K wedding budget.
Read more: Financial Tips for Couples: How to Balance Love and Money
DIY as Much as You Can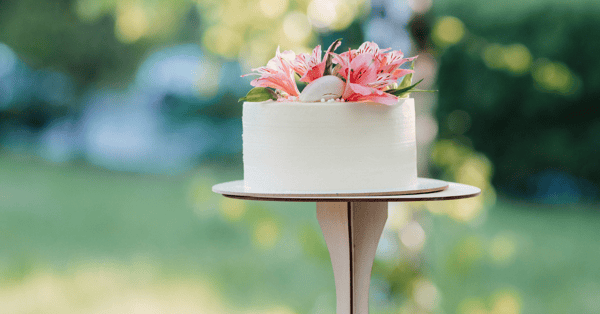 If there's a wedding element that you can make, then do it yourself! Whether it's a printed invitation or an e-invite, you can make it uniquely your own for free.
For example, create and personalize your own wedding invitations―there are lots of free wedding templates on Canva. Or you can easily create a beautiful wedding website (which will also serve as your invitation) using a site builder, such as Wix.com and TheKnot.com.
Unleash your creativity and make your own welcome board, guest book, or wedding souvenirs. Materials are quite cheap when you buy them on Shopee or Lazada, or even in Divisoria.
For your wedding bouquet, why not use dried flowers, fabric, or even paper flowers? You can also design your own wedding accessories. And if you know how to bake, you can even bake your own wedding cake, too!
Doing it yourself may eat up a lot of time and energy. But you can definitely save money and use it for other wedding expenses that you want to splurge on.
Opt for a Minimalist/Ready-to-Wear Wedding Outfit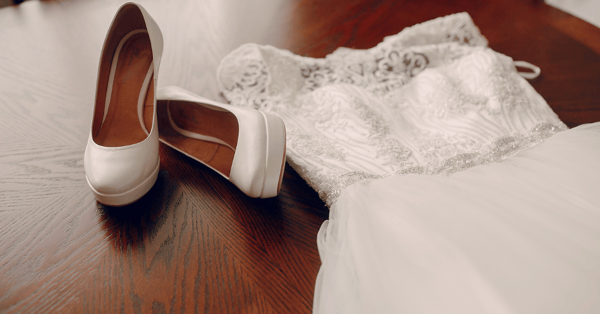 You can buy off-the-rack and ready-to-wear wedding dresses with prices ranging from ₱1,000 to ₱5,000. Whether you opt for a knee-length cocktail dress, a white linen pantsuit, or a floor-length gown, you can find the perfect dress if you're patient and you know the right place to look. The same goes for the groom's suit and tie or Barong Tagalog.
As for the entourage and guests, you can request them to wear a suitable outfit for your wedding that will go with your theme or motif as well.
Decide on Which Items to Splurge On
You're allowed to skimp on some wedding expenses, and you're also allowed to splurge―as long as you communicate it with your future spouse and you're both in agreement.
A lot of couples splurge on wedding rings or wedding photos. Long after the wine and food are consumed and the wedding songs are over, the rings will still be worn on their fingers, and that special moment will be captured forever in photos.
If you're finding it hard to decide which wedding element to go all out in or skimp on, ask yourself, "Can we still get married even without this?"
Can you still get married without the string quartet, the drone wedding photography, or the luxury wedding car? If the answer is yes, then you can skip it and use the budget for it for something else.
If other couples were able to get married with just a ₱100K wedding budget in the Philippines (some even got married for less), so can you! This couple got married for just ₱50,000.[5] Here are their wedding expenses.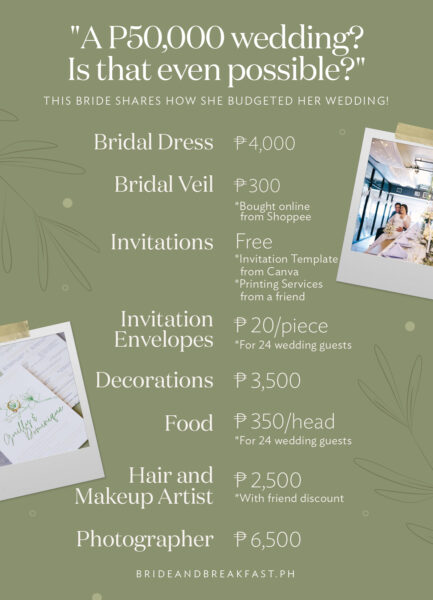 More Tips on Planning an Intimate Wedding in the Philippines
Finalize your wedding date ASAP. Ideally, you should have three to four months to prepare for your small wedding. This should give you enough time to complete all your requirements and find the right wedding suppliers.
You can opt not to have a wedding program or emcee if you have a small and intimate wedding.
For couples who want affordable but high-quality wedding rings, you can find jewelry designers and stores in Meycauayan, Bulacan. Just do a Google search and you'll find different stores selling beautiful and affordable wedding rings.
Book upcoming talents (wedding gown designer, hair and makeup artist, or photographer) instead of popular or established ones who charge higher rates. This way, you can save money but not skimp on quality.
More often than not, friends and family will offer to shoulder some of the wedding expenses as their wedding gift to you. Whether it's the wedding photos, souvenirs, or the wedding dress, there's nothing wrong with accepting their help, especially if it can free up your intimate wedding budget significantly.
Related reading:
Final Thoughts
Working with a ₱100K wedding budget in the Philippines is totally doable, especially for a small wedding. But you and your partner should be on the same page when it comes to your wedding budget. You both should agree to spend not more than ₱100,000 for the entire wedding.
Look up creative and unique budget wedding ideas in the Philippines. Do your research to find reputable but affordable wedding vendors and decide which wedding expenses are important to you and your partner. While you're at it, consider getting a wedding loan to cover some of your wedding expenses. With it, you can easily make your wedding budget work for you!
This article also appeared in The Manila Times.

Sources: