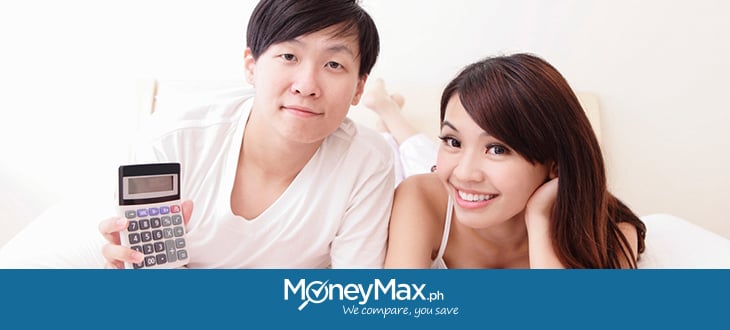 When your girlfriend blows her salary on another pair of shoes, or when your boyfriend maxes out his credit card to buy the latest video game console, what do you do? Keep mum about it, most probably.
This isn't surprising, though, as our society isn't particularly open about discussing money—we're either too embarrassed about having too little or too much of it. Here's why you should be having financial discussions with your Significant Other.
Silent Frustration
That being said, you have to discuss money with your partner. After all, if you cared about someone, wouldn't you want them to avoid financial ruin? Moreover, money problems have a way of squeezing the life out of even the best relationships.
Read More: Should You Merge Your Finances After Marriage?
Broaching this prickly topic is never as easy as it sounds, though. That's why MoneyMax.ph offers a few tips to help you navigate this awkward but inevitable conversation:
Is Now the Right Time?
The perfect time to discuss financial matters with your sweetheart is when your relationship takes a turn for the serious. At this point, you're far enough into your relationship to warrant having the talk, but not too far into it that you can turn a blind eye on bad money habits.
Keep it Cool
Avoid having this discussion when you're miffed about your partner being too thrifty or spendthrift. Find a time when you're calm before approaching him or her—a hot head never helped a couple communicate better.
It's All in the Approach
When you're discussing a topic as uncomfortable as money, you want to employ the right approach. For instance, you can try saying, "I hope I can grow my savings further," and ask your partner for their take on the matter. Hopefully, this will get them to open up about their own struggles (or successes) with saving money.
Read more: Dream Intimate Wedding with a ₱100K Wedding Budget in the Philippines? Yes, It's Possible!
"Let's Talk"
Now that you have your boyfriend or girlfriend's attention, tell them that you want to have an open discussion about money. Emphasize that you're really happy with this relationship and that you don't want money problems to be an issue down the road.
Set a Date
Set a specific date when you two can sit down to further discuss the matter. This is beneficial for two reasons: (1) it allows both of you to recover from the initial awkwardness of "The Talk", and (2) it gives both of you time to gather figures like your net income, total debt, credit card balances, and the like.
Read more: Is your spouse drowned in debt? Read this
Listen, Don't Judge
When the appointed date comes, listen with an open mind and heart. Yes, you might be shocked to know that your boyfriend spends thousands of pesos a year on his morning coffee, but that's why you're having this conversation, right? Also, be honest about your own shortcomings—you're already talking about money, so why keep secrets from each other?
Understand Where They're Coming from
Was your girlfriend raised in a well-to-do household? Or did her family have more meager means? Knowing your significant other's background will shed further light on her spending habits.
Read more: Are You Financially Ready to Get Married?
Come Up with a Concrete Plan
One couple we know contributes part of their salary to a "Date Fund"—a great way to have fun without going over budget. Take this opportunity do long-term planning as well, especially if you see yourself getting married in the near future.
This is a Milestone
Reassure your boyfriend/girlfriend that having "The Talk" is a major milestone in your relationship and that you feel more secure for tackling it.
Don't Let Up
Now that you've started talking about money, set aside one day a month to revisit your goals and discuss other financial concerns. Also, don't forget to provide support and encouragement to your partner, whether they achieve something or slip up occasionally.
Saving money can be easier if you have someone to who cares enough to support you and let you know about your bad habits. Your financial goals would be easier to reach if you work for it together with someone you care about and cares about you.
Save even more by comparing financial products. Compare personal loans and more now!