For many of us, celebrating Mother's Day is a big deal—and it should be! With all their sacrifices and unspoken hardships, mothers deserve not just to be loved but also to be revered and celebrated. If you could, you'd certainly give her the world plus the moon and the stars. But you know that there's one reality keeping you from doing that: your limited budget.
But who says you need to have a grand celebration just to show your love? There are many ways to celebrate Mother's Day without breaking the bank. Your mom will understand your limitations, especially these days when practicality should always come first. Nevertheless, she'll surely appreciate whatever you'll give her.
9 Simple Yet Touching Ways to Celebrate Mother's Day on a Budget
With some creativity, thoughtfulness, and just a few bucks, you can pull off a memorable Mother's Day. Let the Mother's Day suggestions below serve as your starting point.
1. Cook a Fancy Lunch or Dinner
Going out for a celebration may not be the most practical idea right now, both healthwise and budget-wise. But you can still have a fancy meal on a budget by cooking everything yourself (or with the help of your siblings). The effort that each family member puts in will surely touch your mom. You can wake her up by having a DIY breakfast in bed.
Food Ideas for Your Mother's Day Celebration at Home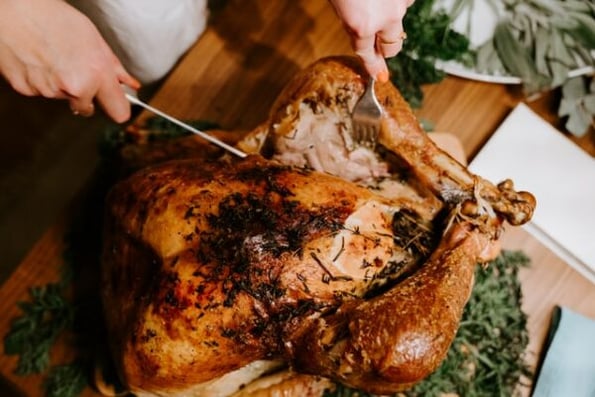 If you're intent on making a restaurant-grade meal, you may consider the following dishes.
Classic Roast Chicken
Nothing beats a good ol' roast chicken—understated yet tasty and lavish yet easy to make. You can go all-Filipino by roasting it over charcoal a la lechon manok, or you can copy what you see on Tasty by seasoning it with lemon, thyme, and rosemary.
Porchetta
If you want something different for your lechon belly, go for porchetta. This Italian dish just requires you to season the pork belly with herbs and aromatics, such as peppercorns, thyme, rosemary, or sage. Once seasoned, you'll then roll the pork belly into a tight log before roasting it in the oven.
Pasta Dish of Her Liking
For the meal's carbohydrate portion, you can cook your mom's favorite pasta. But if you want to stay on the safe side, just cook carbonara, Pinoy-style spaghetti, or tuna or Spanish sardines pasta. If your mom's quite adventurous, go for the likes of seafood marinara, ravioli, or cream cheese spinach lasagna.
Filipino Dishes
Filipino party dishes will never get old. If your mom wants to load carbs with cups of steamed rice, serve her saucy dishes, such as pininyahang manok, afritada, mechado, caldereta, or menudo.[1] Kare-kare and adobo also make great choices if you're looking for affordable ways to celebrate mom's day.
Read more: 13 Money-Saving Tips for the Modern Nanay
2. Organize a Movie Marathon
Can't go to the movies? No problem! If you have a streaming account (Netflix, Viu, HBO Go, etc.), a smart TV (or a laptop), unlimited bowls of popcorn, and soda of your mom's choice, then you're good to go!
Best Mother's Day Movies to Watch with Your Mom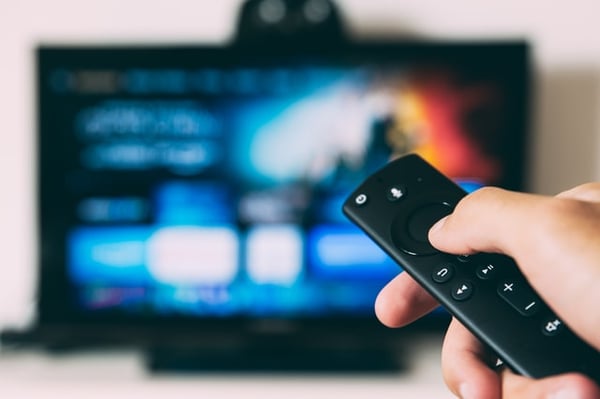 Here are some movie recommendations if you want to stick to the Mother's Day theme.
"Mamma Mia"
Starring Meryl Streep and Amanda Seyfried, "Mamma Mia" is a musical rom-com that will make you and your mom sing, dance, laugh, and cry. It's a story of a bride-to-be searching for her real father who will walk her down the aisle. If your mom is a big fan of ABBA, this one's for her!
"Lady Bird"
This coming-of-age movie stars the ever-versatile actress Saoirse Ronan and the veteran artist Laurie Metcalf (You know her as Sheldon Cooper's mom in "The Big Bang Theory"). It's a bittersweet film that will make you hold back your tears and hug your mom as you apologize for all the things that you did back when you were a teenager.
"Brave"
A Disney and Pixar production, "Brave" tells the story of Merida, a princess in Medieval Scotland, who is on a quest to help her mom regain her humanity after transforming into a bear. It's a light choice for your movie night repertoire.
"Mother"
If you're a big fan of Bong Joon-ho's "Parasite" and your mom wants a thriller for a change, "Mother" will make a great pick. Starring veteran actress Kim Hye-Ja and actor Won Bin (Yes, that oppa from the K-drama classic "Endless Love: Autumn in My Heart"), this South Korean thriller follows the story of a mother who is out to defend her intellectually disabled son's innocence after being accused of the murder of a young girl.
"Sunday Beauty Queen"
While not exactly a Mother's Day film, Baby Ruth Villarama's award-winning documentary explores the stories of hardships and empowerment of Filipina overseas workers in Hong Kong. The story revolves around a beauty pageant that the characters can only take part in during Sundays, which are their rest days. It's nothing heavy, but it will give you a sense of hope and appreciation, especially if your mom has worked as an OFW before.

3. Take Charge of the Household
As a grown-up, cleaning after yourself and doing household chores should be already second nature. However, your mom still does her best to do all the chores herself, so you'll be able to focus on your work or studies. But on Mother's Day (or any other day, whenever possible), take charge of the household.
Be the cook for the whole day, do the laundry, or clean the house. While you're doing all of these, encourage your mom to take her sweet time by discovering new hobbies and catching up on her favorite K-dramas.
4. Write or Perform a Song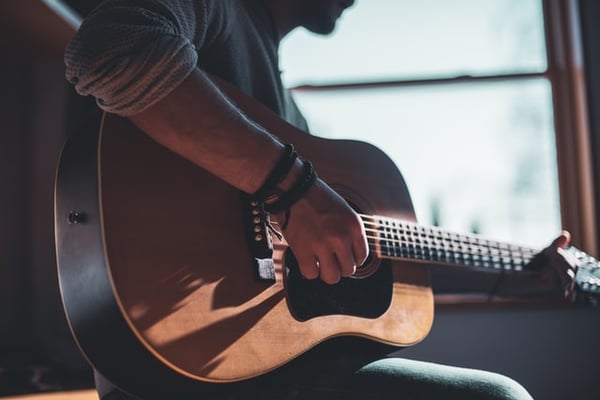 If you're the artsy or musical type, why not write your mom a stirring and emotional song? You can record it in case you're too shy to perform it in front of her. But she'll appreciate it even more if you perform the song live. If you got no time to record the song or you think you don't have the musical chops, just have the song printed in a poem format, frame it, and gift it to your mom.
5. Organize a Surprise E-Reunion
Now more than ever, reunions and catching up with friends and long-distance family relatives should never be taken for granted. Organize a Mother's Day surprise reunion that will make your mom cry tears of joy. It's one of the ways to celebrate mama's day without spending on anything.
This should be easy since there are many reliable video-conferencing platforms to choose from, such as Zoom, Microsoft Teams, Viber, Google Meet, WhatsApp, FaceTime, and even Facebook Messenger.
6. Enroll Her in an Online Master Class
Take notice of your mom's interests, as doing so will surely give you an idea of what to gift her. For instance, if she loves cooking, you can give her a MasterClass subscription with the likes of Gordon Ramsay, Thomas Keller, and Gabriela Camara as her culinary teachers. In case your mom is learning the piano for the first time, get her a class with Grammy & Emmy winner Harry Connick, Jr. at Playground Sessions.
The best thing about this Mother's Day treat is that it's not as expensive as you think. For instance, you can get a monthly membership at Playground Sessions for just USD 17.99 or PHP 864 per month.
See also: Saving Tricks for Housewives
7. Gift Her Plants
Whether your mom has always been a plantita even before the word became popular or just a newbie, a pot of plant or flower to take care of will certainly make her heart full.
Where to Buy Plants for Your Mom This Mother's Day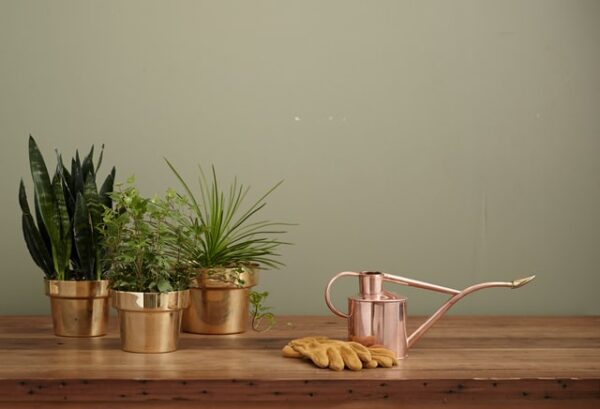 Thankfully, finding and shopping for plants won't have to be difficult with the following stores.
Plants Manila
From the homely Bamboo Palm to the prized Giant Taro, Plants Manila got it all for you. But other than plants, they also sell gift kits, which include a homemade plant cleaner and all-purpose plant food. Each kit even comes with a personalized greeting mother's day card.
Happy Plant
Since 2017, Happy Plant has been selling pesticide-free plants (as they should be). Greens from this shop befit your mom who is into organic gardening.
Nest Plant Studio
Nest Plant Studio has a wide variety of plants, which can be placed on the table, floor, and in outdoor pots. It offers Fortune Plant, Bamboo Palm, Golden Pothos, Areca Palm in different sizes. The shop also has collectors' favorites, such as Calatheas and Philodendrons.
On top of all their fancy plants, Nest Plant Studio sells artsy pots that complement and even highlight the beauty of the plants.
8. Turn Mother's Day into a Spa Day
Since Mother's Day will be on a weekend, make the most of the day by giving your mom a relaxing and invigorating spa experience. If you have a tub in your bathroom, turn the space into a spa by sprucing it up. Light up some scented candles. Put in some plants for that rustic appeal. Sprinkle some rose petals. And bring in a bathtub caddy with a charcuterie board and wine.
However, if you think that the suggestion above is too much for a Mother's Day surprise, you can always phone a massage or foot spa service. But make sure first that the service provider you'll enlist is actually allowed to operate during these times and follow safety protocols.[2]
Read more: Top 10 Budget-Savvy Mommy Blogs and Their Financial Advice
9. Create a Heartfelt Video Greeting
This Mother's Day idea can stand on its own or be part of a bigger celebration. Nevertheless, it's one creative yet simple way of reminding your mom how much you love her. Collate all the individual video greetings from your family members, relatives, and even your mom's friends. Include some throwback pictures and embed a memorable track (or perhaps your mom's favorite song) to set the mood. Don't forget to capture your mom's reactions as she watches the video!
Final Thoughts
You may want to give your mom the world, but your funds say, "No!" And that's okay! You can definitely come up with budget-friendly ways to celebrate Mother's day at home.
Moms will always understand you and appreciate your efforts. The most important thing that you'll do on this day is to tell her that you love her—and that will always be more than enough.

Sources: