Father's Day is right around the corner. Already got something planned? If you have nothing yet, better start cooking up something cool and creative to make your pops feel like the man of the hour on his special day. After all, this occasion happens just once a year—and all thanks to a woman who fought to honor men![1]
Dads deserve all the love in the world—not just once a year but all year round. Father's Day is just the perfect excuse to throw a little more hoopla and hype to give your dad a celebration that's one for the books.
In the Philippines, the specific date of Father's Day changes each year. In 2022, it falls on June 19th, the third Sunday of the month. That's only a few days away! So if you've run out of ideas for Father's Day and need a bit of help, you've come to the right place. Below are some activities you can do to plan a day to remember.
15 Celebration Ideas for Father's Day
Show your dad some appreciation every chance you get. Check out these Father's Day celebration ideas that work for any budget and can be enjoyed by the whole family:
1. Treat Him to a Backyard Picnic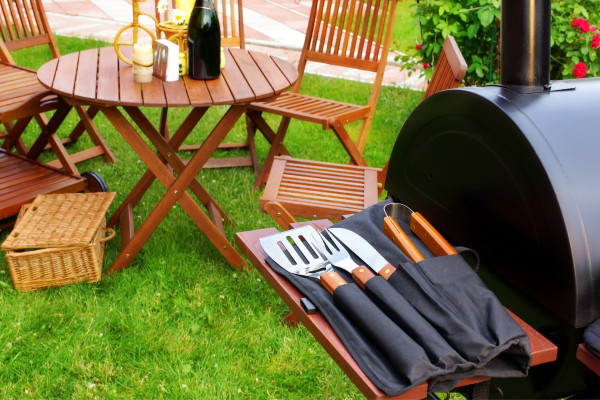 Celebrating Father's Day shouldn't be a hassle. You can just gather the whole fam, invite some of your dad's close buddies, and throw a simple backyard picnic. Juicy burgers, grilled hotdogs, and cold drinks are enough to whet people's appetites and set the mood for some lovely afternoon chatter. If you're worried about expenses, get some mom-approved financial tips to make sure your cookout doesn't go overboard budget-wise.
2. Take a Road Trip Together
One of the simpler Father's Day activities you can do is go on a road trip with your dad. Crank up some good tunes, take a scenic route,[2] and enjoy the sights outside. If your dad's more into cycling, bike around together and let the wheels take you where they will. Pack a quick lunch and lots of cold water to keep yourself energized and hydrated on the road.
3. Pamper Him with a Spa Experience
Take your dad to a spa resort as a father's day surprise. Let him get a full-body treatment so he can decompress and detoxify. Just take note that if you pamper him all day and avail of more premium offers, it would cost you a lot more than if you just go with a simple massage session. Check out some smart money management tips for Pinoy breadwinners to help you save up for this expense.
4. Host a Family Game Tournament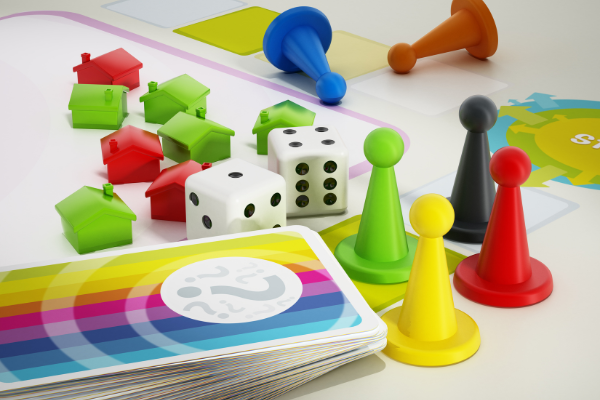 Lean into your more competitive side and inject some fun rivalry into your celebration by hosting games for Father's Day.[3] You don't need to stick to one theme—bring out all your board games, playing cards, tabletop games, and even video games. If you want more dynamic activities, set up an obstacle course in your backyard.
Everything you need to hold a game tournament is probably already in your house, so it's likely that you wouldn't have to spend a cent. This is also a good way to teach young ones money lessons, whether they be your younger siblings or your own kids. Show them you don't need to splurge just to have fun.
5. Make Him Brunch or Dinner
Something more low-key you can do at home is prepare a special brunch or dinner for your dad. Indulge him with his favorite meals and let him eat like a king on his special day. If you have kids, you can do this for your husband as well. Get the young ones involved in the process to make your cooking and dining experience more interactive.
6. Book a Professional Photo Session
It's not every day that you get to take a proper picture with your dad, so take this opportunity to bring him and the whole family to the studio to get your pictures taken. You can choose the best photo to print out, frame, and display in the living room.
7. Take Him Out Swimming
Treat your dad this Father's Day to a great time outdoors by planning a fun outing at the beach or in a resort. Play some water games with the family and enjoy a refreshing time with barbecue and swimming sessions in between.
8. Organize a Movie Night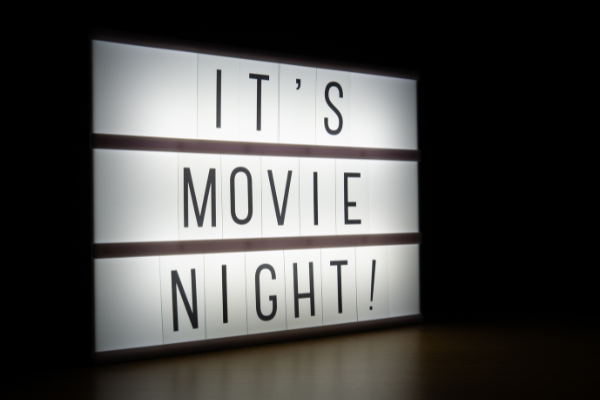 One of the best financial advice from a father that you can get is to make the most of the resources you have and not waste money on something that you can get for free. While a nice trip to the cinema is great, what's even better is to organize a movie marathon at home featuring your dad's favorite films. Add some takeout food and popcorn to the mix, and you have one of the best surprise ideas for Father's Day that won't cost you a lot.
9. Gather the Family for a Mini Event
For a traditional father's day celebration, get the whole family involved. You can do a variety show where the young ones and young at heart can showcase their original song or dance. You can also do a comedy skit featuring classic dad jokes that'll leave people either rolling on the floor laughing or just rolling their eyes. Just don't forget that bringing your whole clan together may be a bit costly. So before throwing a big party for your granddad, dad, or husband, check out some saving tricks for homemakers first.
10. Take Him Shopping
This is the best time to encourage your dad to have a mini shopping spree, especially if he's the type who usually just tags along when you're out buying the whole store. You can join him while shopping so you can pick up the tab yourself.

11. Set Up a Date Night with Mom
Organize a date night for your parents. If your parents are not the type to set up dates on their own or are just too busy or occupied to go out together, take the initiative to do this for them. You can make a restaurant reservation or buy tickets to a movie or event that they can both enjoy. If you own a credit card, make sure to use it when booking so you can earn rewards and points.
12. Give Him Alone Time
It sounds ironic, but some fathers just want to get out of dad duties on Father's Day. They want time off from family affairs—and that's not necessarily something you should take offense at. Your dad just needs a breather every now and then so he can keep being an awesome parent.
Support his me-time by getting him a ticket to see live music, or plan a solo trip for him to one of his bucket-list destinations. Whatever your dad's into, make sure to support him and give him space to enjoy the things he likes, even when they have nothing to do with you.
13. Take Care of Dad Chores
This is one of the best ways to let your dad relax on Father's Day. Take over some of his responsibilities so he can rest a bit and catch his breath. Don't let him be the one to wash the car again or clean the garage. Do it yourself, or at least give him a hand so he can get things done quickly. If there's anything that needs fixing, take his toolbox and be the head handyman of the house for once. Whatever chores your dad has for that day, make sure to cross them off his to-do list so he doesn't have to worry about mundane things when he's supposed to be celebrating.
14. Watch a Ball Game
If your dad is a sports junkie, you can take him to see a live ball game. If not, just watch some sports highlights together and let him have complete control of the remote the whole time.
15. Bake Sweet Treats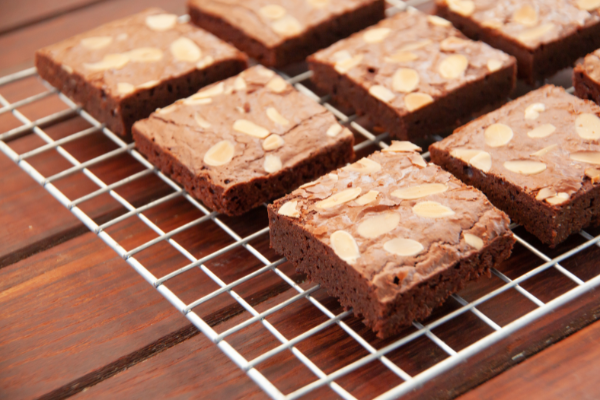 One of the sweetest Father's Day surprise ideas you can go for is to whip up something decadent like chocolate chip cookies or fudge brownies for your dad. If you want to take it to the next level, go all-out with a themed cake that reflects his personality. If you're not much of a baker, just throw an ice cream party with all of your dad's favorite flavors and toppings.
Final Thoughts
Fathers get only one special day out of the whole year, so make the most of it. Whatever you choose to do for your dad on Father's Day, do it with sincerity. Let him know through your words and actions that you're grateful for his presence and role in your life.
Of course, it's not just biological fathers we're talking about here. This applies to father figures as well. Make them feel seen and appreciated for all their sacrifices. It doesn't take a lot to make your dad happy. Just spend some quality time with them and do activities that will let you create more pleasant memories together.

Sources: