Have you already got something planned for Father's Day? If you have nothing yet, you better start cooking up something cool and creative to make your pops feel like the man of the hour on his special day. After all, this occasion happens just once a year—thanks to a woman who fought to honor men![1]
Dads deserve all the love in the world—not just once a year but all year round. Father's Day is just the perfect excuse to throw a little more hoopla and hype to give your dad a celebration that's one for the books.
But first, when is Father's Day? Father's Day dates change each year in the Philippines, but it's always on the third Sunday of June. Father's Day in 2023 falls on June 18th, only a few days away. If you need some awesome Father's Day celebration ideas, we've listed some activities for a day to remember.
25 Father's Day Celebration Ideas
Show your dad some appreciation every chance you get. Check out these Father's Day celebration ideas that work for any budget for the whole family to enjoy:
❤️ Treat Him to a Backyard Picnic
Celebrating Father's Day shouldn't be a hassle. You can just gather the whole fam, invite some of your dad's close buddies, and throw a simple backyard picnic.
Juicy burgers, grilled hotdogs, and cold drinks are enough to whet people's appetites and set the mood for some lovely afternoon chatter. Just make sure your cookout is manageable budget-wise.
❤️ Take a Road Trip Together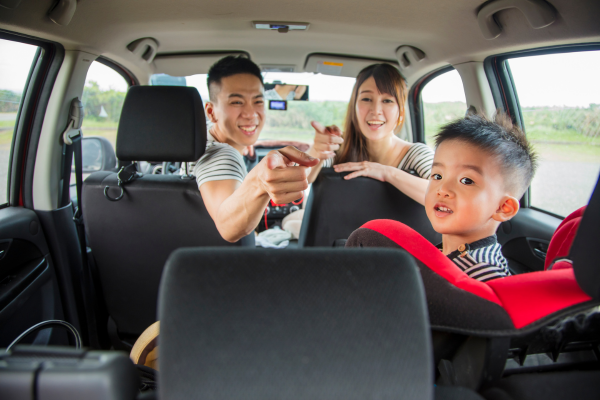 One of the simpler Father's Day activities you can do is go on a road trip with your dad. Crank up some good tunes, take the scenic route,[2] and enjoy the sights outside.
If your dad's more into cycling, bike together and let the wheels take you where they will. Pack a quick lunch and lots of cold water to keep yourself energized and hydrated on the road.
❤️ Pamper Him with a Spa Experience
Take your dad to a spa resort as a Father's Day surprise. Let him get a full-body treatment so he can decompress and detoxify. Just note that if you pamper him all day and avail of more premium offers, it would cost you more than if you just go with a simple massage session.
❤️ Host a Family Game Tournament
Lean into your competitive side and inject some fun rivalry into your celebration by hosting games for Father's Day.[3] You don't need to stick to one theme—bring out all your board games, playing cards, tabletop games, and even video games. If you want more dynamic activities, set up an obstacle course in your backyard.
Everything you need to hold a game tournament is probably already in your house, so it's likely you wouldn't have to spend a cent. It's also an excellent way to teach young ones money lessons, whether they be your younger siblings or your kids—show them you don't need to splurge just to have fun.
❤️ Make Him Brunch or Dinner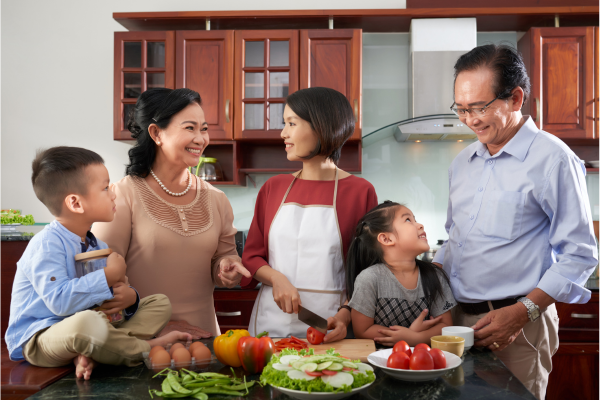 Looking for something low-key you can do at home? Prepare a special brunch or dinner for your dad. Indulge him with his favorite meals and let him eat like a king on his special day. If you're doing this for your husband, get your kids involved to make your cooking and dining experience more interactive.
❤️ Book a Professional Photo Session
It's not every day that you get to take a proper picture with your dad. So take this opportunity to bring him and the whole family to the studio to get your pictures taken. You can choose the best photo to print out, frame, and display in the living room.
❤️ Take Him Out Swimming
Treat your dad this Father's Day to a great time outdoors by planning a fun outing at the beach or a resort. Play water games with the family and enjoy a refreshing time with barbecue and swimming sessions in between.
❤️ Organize a Movie Night
One of the best pieces of financial advice you can get from a father is to make the most of your resources and not waste money on something you can get for free. While a lovely trip to the cinema is great, organizing a movie marathon at home featuring your dad's favorite films is even better.
Add takeout food and popcorn to the mix, and you have one of the best budget-friendly activities for a Father's Day celebration.
❤️ Gather the Family for a Mini Event
For a traditional Father's Day celebration, get the whole family involved. You can do a variety show where both the young and the young at heart can showcase their singing and dancing skills. You can also do a comedy skit featuring classic dad jokes that'll leave people either rolling on the floor laughing or just rolling their eyes.
It's a great Father's Day program idea that requires some planning, but it can be memorable if you pull it off.
❤️ Take Him Shopping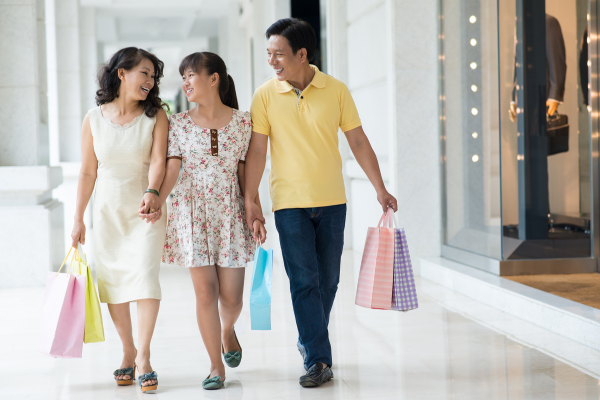 Take your dad on a mini shopping spree. Join him while shopping to pick up the tab yourself—especially if he's the type who usually just tags along when you're out buying the whole store
To get discounts, rebates, and points, use these credit cards to pay for your purchases:
💳 UnionBank Classic Visa Card

1 non-expiring reward point for every ₱35 spend
Up to 36 monthly installment terms at 0% interest
---
🎁

Free Welcome Gift:

No Annual Fee for Life Plus Maximum Rewards for U!

Eligible card: UnionBank Rewards Credit Card
Promo period: Until October 31, 2023
Say goodbye to annual fees forever and hello to next-level rewards with your new UnionBank Rewards Card! Just apply via Moneymax and get approved within the promo period, and then meet the ₱20,000 spend requirement within 60 days from your card approval date.
This Moneymax UnionBank Rewards Credit Card No Annual Fee Promo runs until October 31 only. Per DTI Fair Trade Permit No. FTEB-172472 Series of 2023.
Note: The promo is exclusive to applicants who do not have an existing principal credit card issued by UnionBank and/or Citi.
---
💳 HSBC Red Mastercard

4x reward points on online, shopping, dining, and overseas spend
1 reward point for every ₱20 spend
💳 HSBC Platinum Visa Rebate

5% rebate on every shopping and travel transaction
Free purchase protect insurance coverage up to ₱15,000
💳 BPI Amore Platinum Cashback Card

1% cash back on supermarkets and department store spend
Up to 0.3% cash back on other international and local retail spend
Exclusive perks and deals at any Ayala Malls nationwide
❤️ Set Up a Date Night with Mom
Organize a date night for your parents. If your parents are not the type to go out on dates or are always too busy to go out together, take the initiative to do this for them.
You can make a restaurant reservation or buy tickets to a movie or event they can enjoy. It's one of the easiest Father's Day date night ideas to plan. And if you own a credit card, use it when booking to earn rewards and points.
Related reading: Celebrate Your Mom with These Mother's Day Surprise Ideas
❤️ Give Him Alone Time
In celebration of Father's Day, you may want to give your dad some me-time.
Your dad would probably love to get out of dad duties on Father's Day. Give him some time off from family affairs. After all, your dad just needs a breather now and then to keep being an awesome parent.
Get him a ticket to watch a concert or plan a solo trip to one of his bucket-list destinations. Whatever your dad's into, support him and give him space to enjoy the things he likes, even when they have nothing to do with you.
❤️ Take Care of Dad's Chores
Take over some of his responsibilities so he can rest and catch his breath. Wash the car or clean the garage. Do it yourself, or at least give him a hand so he can get things done quickly.
If anything needs fixing, take his toolbox and be the head handyman of the house. Whatever chores your dad has for that day, cross them off his to-do list. This way, he doesn't have to worry about mundane things when he's supposed to be celebrating.
❤️ Watch Sports Together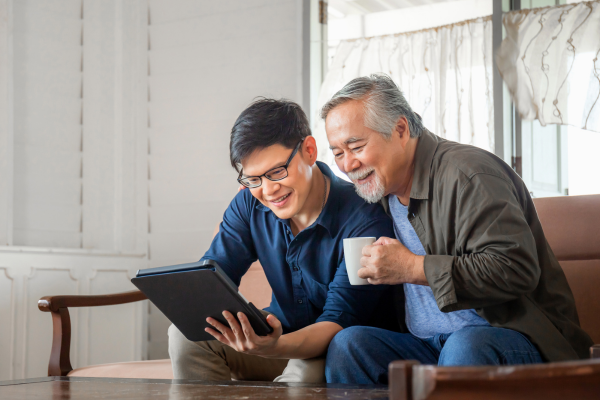 If your dad is a sports junkie, take him to see a live ball game. If not, watch the live game on TV or online, or catch the sports highlights. Give him complete control of the remote the whole time.
❤️ Bake Sweet Treats
One of the sweetest Father's Day surprise ideas you can go for is to whip up something decadent like chocolate chip cookies or fudge brownies. If you want to take it to the next level, go all-out with a themed cake that reflects his personality. If you're not much of a baker, throw an ice cream party with your dad's favorite flavors and toppings.
❤️ Go On a Food Crawl
Food tastes better when you share it with people you love. That's why a food crawl with Dad is one of the best Father's Day event ideas you can try this year.
Schedule a food crawl in Binondo or Poblacion and let your dad indulge in all his favorite treats. Enjoy satisfying your appetites and quenching your thirst as you explore the area and visit its many food stops. Whether it's beer and wings, hot deli sandwiches, noodles, or dim sum, Dad will truly appreciate this unique celebration with the special people in his life.
If you're making stops at restaurants, use a credit card to get rebates, points, and other rewards. Here are the best credit cards for dining:
Credit Card
Features

HSBC Red Mastercard

4x reward points on online, shopping, dining, and overseas spend
1 reward point for every ₱20 spend
6% rebate on your first Caltex fuel spend; 3% rebate year-round

HSBC Gold Visa Cash Back

5% cash back on dining and 0.50% cash back on all other spend
6% rebate on your first Caltex fuel spend and 3% rebate year-round
Exclusive HSBC perks in 27,000 partner establishments worldwide

BPI Amore Platinum Cashback

4% cash back on dining and online delivery spend
1% cash back on supermarkets and department store spend
Up to 0.3% cash back on other international and local retail spend
Exclusive perks and deals at any Ayala Malls nationwide
One of the lowest forex conversion rates at 1.85%

Security Bank Complete Cashback Mastercard

2% cashback on dining
Year-round cashback
E-commerce purchase protection

RCBC Flex Visa

2x rewards points on dining
Free purchase protection insurance
Free travel insurance worth up to ₱50,000
❤️ Sweat It Out with Dad
Health is wealth, so make sure Dad is in tip-top shape by exercising regularly with him. This is one of the Father's Day 2023 activities you can keep doing all year.
Spend a day at the gym. Enjoy a casual pick-up basketball game at the neighborhood basketball court. Play golf, tennis, or table tennis.
You can even get your adrenaline running by playing exciting action, simulation, arcade, or sports VR games.
❤️ Curate a Playlist
Save your dad the trouble of looking for must-watch series and movies, his favorite tunes, and even the latest chart-toppers. Curate a playlist for Dad on various streaming platforms so he'll never run out of things to watch or listen to in his downtime.
Doing so will introduce him to new movies or music he'll love and give you many things to talk about during your next coffee or beer session!
❤️ Go to an Amusement Park
If you're looking for Father's Day outing ideas, consider spending a day with your dad at an amusement park.
Book your tickets in advance if you want to go to Star City in Pasay City or Enchanted Kingdom in Santa Rosa, Laguna. You can also walk in at the Enchanted Kingdom and get exclusive discounts.
Another option is to hit the arcade with your dad to play fun and classic arcade games. Have a blast collecting prizes and outwinning each other's inner child!
❤️ Do Volunteer Work
Want to know how to celebrate Father's Day and show how grateful you are for your dad? Try volunteering together, especially if you have a dad who likes to helping out in your community.
Pay it forward by volunteering with a local charity or non-profit organization. Make the occasion more special by sharing your blessings or contributing to a meaningful cause.
❤️ Build Something
If Dad has always been good with his hands, why not build something together? It doesn't matter if it's making a workbench, assembling a bookcase, installing a tool pegboard, or building paver walkways. Team up with Dad and tackle the project together so it doesn't feel like a chore.
❤️ Book a Staycation
Hardworking dads need some regular TLC and a chance to kick back and relax. Go the extra mile this year by treating him to a relaxing staycation. You can book a hotel room in the metro for a weekend stay or travel to a local holiday destination for a proper vacation for your dad and the whole family.
For discounts and other perks, use a credit card to book your stay. Check out the best credit cards for hotel bookings:
💳 BPI Visa Signature

Low forex conversion rate of just 1.85%
1 BPI point for every ₱20 spend
50% discount on hotels, resorts, and more all year round
💳 Metrobank Travel Platinum Visa

1 mile per ₱17 spent overseas and on airlines and hotels
Up to ₱5 million travel accident insurance coverage
24-hour VIP concierge service
❤️ Learn Something New Together
If you share a hobby with your dad, enroll in a class together to develop your skills and knowledge.
Take a cooking class together and impress the rest of your family in your next Sunday lunch or dinner. If you both love coffee, enroll in a short barista course. And if you both love taking photos, sign up for a quick photography course together and learn the tricks for more professional-looking pictures.
❤️ Give Something to Add to His Collection
Is your dad a collector? How about giving him a valuable addition to his collection? Get him the latest book by his favorite author, vinyl records of his favorite albums (thrifted or brand new), collectible toys and figurines, or official merch of his favorite TV show or sports teams.
❤️ Spend a Lazy Sunday Together
Some dads prefer a no-fuss celebration on Father's Day. While you can have an all-out Father's Day celebration, you can also enjoy a lazy Sunday at home and let the day unfold with whatever plans you can think of at the last minute.
Enjoy your day with Dad doing the usual things you like. Document the day in photos and videos. You can even vlog about it and post it online.
Related reading:
Final Thoughts
Fathers get only one special day out of the year, so make the most of it. Whatever Father's Day celebration ideas you choose, do it with sincerity. Tell him you're grateful for his presence and role in your life through your words and actions.
Of course, it's not just biological fathers we're talking about here. This applies to father figures as well. Make them feel seen and appreciated for all their sacrifices.
It doesn't take a lot to make your dad happy. Just spend some quality time with them and create more pleasant memories together.

Sources: