It's normal to get baby fever after watching a few adorable baby videos online. But when you truly think about everything you need to pay, from pregnancy to child-rearing, it's enough to put you off having kids for a while. With the rising prices of basic commodities and everything else in the country, Filipinos are tightening their belts and looking for ways to stretch their money.
Inflation hit 6.4% in July 2022, a four-year high that breached the Bangko Sentral ng Pilipinas' (BSP) 2-4% target band. The BSP has also raised its inflation projection for this year to 5% (from 4.6%) and 2023 to 4.2% (from 3.9%) because of the higher forecasts for global oil and commodity prices.[1]
So before you make the big leap to being a parent, you should first know the cost of raising a child in the Philippines and whether you're financially ready to raise one.
5 Signs You're Financially Ready to Raise a Child
Your finances and how you manage them play a role in determining whether or not you and your partner are ready to raise a child. There's no perfect time when everything in your life will be aligned financially, emotionally, or physically. But there are things you can do to make sure you're in the best position to welcome a baby into your life. So, how do you know you're financially ready for a baby?
1. You and Your Partner Have Talked About It
It's one thing to say, "I want us to have a baby," and another thing to talk about it in terms of finances. Talking about it from a financial standpoint signals the start of your planning phase as a family. If you're talking about having a baby and also saving money for pregnancy and child-rearing expenses, it's a sign that you're serious about it and want to be ready when it happens.
2. You're Ready for the Changes That Will Happen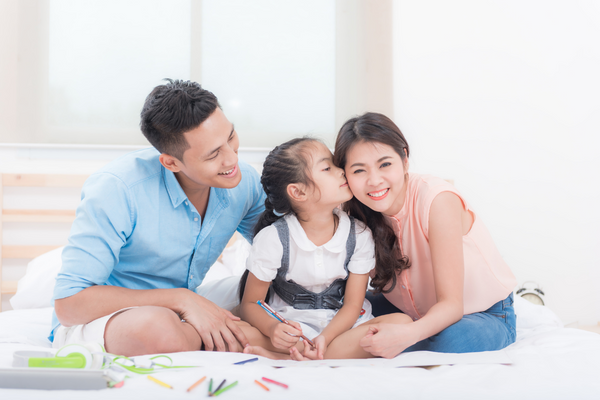 Aside from being on the same page with your partner about wanting to have kids, you also understand and accept everything that will come with being a parent and raising a child.
It's not a glamorous and easy job. Child-rearing in the Philippines requires a lot of flexibility as far as your personal life, time, and money goes. If you can say yes to making adjustments to your current lifestyle and give way to the responsibilities and monthly expenses for a baby, then you're ready to be a parent!
3. You're Financially Stable
You have a good and stable job that pays well. If you get sick or hospitalized, you have health insurance to pay for the medical expenses. Saving is also a part of your routine, whether for your short-term or long-term goals. You also have a robust emergency fund and some low-risk investments. All these are indications that you're ready to have a child.
Having a baby is a life-changing experience that also comes with many expenses. If your finances are not in good shape, it will be harder to provide for your baby. It's essential to be financially stable so that you and your partner can determine your budget and balance all your family's wants and needs.
4. You've Paid Off Your Debt
Because the cost of having a baby in the Philippines is no joke, it will give you more wiggle room in your budget if you've already paid off all your debts. Paying down or fully paying off your debts will help offset the expenses you'll incur with your baby's arrival.
5. You've Prepared for the Future
Having a child is the beginning of a new adventure. The most significant sign that you're ready for the responsibility is that you're already providing a financially secure and stable life for your future children as early as now. You're preparing for every possibility that may cross your path.
You've started putting together a budget and newborn checklist that covers potential costs before the baby arrives. You've also taken financial preparedness more seriously, so you have health and life insurance, an emergency fund, and a retirement fund. And once your baby is born, you're also ready to get an education plan.
The Cost of Raising a Child in the Philippines: What to Consider in Your Budget
Monthly spending varies from one family to another and from one child to another. But here are a few considerations and average estimates you might want to check before deciding on having a baby.
Note: The child-rearing costs in this article are just estimates to give parents in the Philippines an idea of how much they should budget every month to cover their child's needs. The actual cost of raising a child varies from one household to another based on different factors.
Housing/Accommodation: ₱5,000 to ₱25,000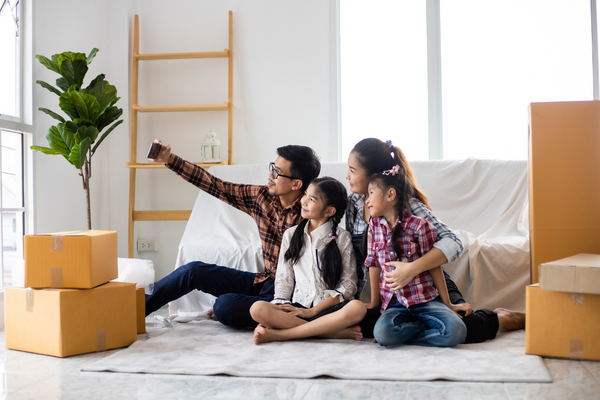 Not everyone owns a home to raise kids. But, ideally, you should have your place to either rent or pay off before having a baby. You wouldn't want a bed space for ₱2,500 a month to accommodate you, your spouse or partner, and the baby altogether.
The housing costs above cover the monthly minimum rental fee for a studio apartment or a Pag-IBIG housing loan.
Rent costs differ depending on the location, the number of rooms, and amenities. If you opt for a condominium somewhere in Metro Manila, you might want to set aside at least ₱15,000 for rent or loan amortizations for a studio or one-bedroom apartment.
Growing children may need to have their rooms for privacy, so consider renting or owning at least a two-bedroom home.
How to Save on Housing/Accommodation Costs
Most employers now adopt a hybrid work setup. Some have even gone fully remote. Since a hybrid work setup only requires you to go to the office once or twice a week, consider moving to the nearby provinces in Metro Manila for a cheaper rental.
If you plan to stay in the metro, look for homes a little farther away from the central business area or in the suburbs (e.g., Bulacan, Cavite, Laguna, Rizal, etc.). Homes in these locations are a lot cheaper and bigger than those offered within or near the business district.
Food: ₱3,000 to ₱10,000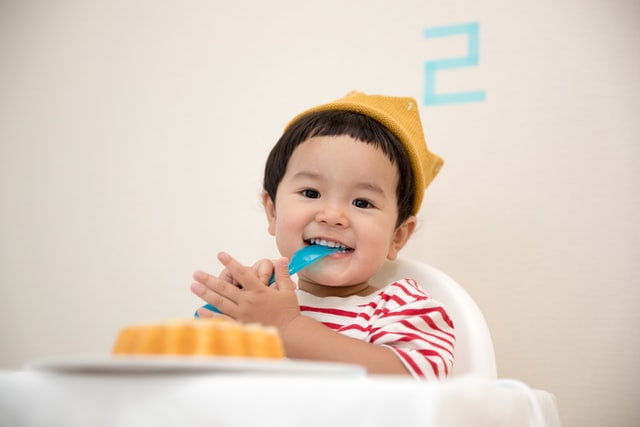 How much you'll spend on food depends on the age and the number of kids you're raising. If you're a first-time parent, you can opt for the most expensive formula milk in the Philippines or find good but cheaper alternatives. Fortunately, there are quite a few options that you can get in supermarkets, drugstores, and online stores.
To get an idea of how expensive milk for a baby is in the Philippines, here's a price list:
| Formula Milk | Price |
| --- | --- |
| Enfamil A+ One NuraPro Infant Formula Powder for 0-6 Months (350g) | ₱675.50 |
| Similac with HMO for Infants 0-6 Months (400g) | ₱754.75 |
| Bonna Stage 1 Infant Formula for 0-6 Months (1.2kg) | ₱739.75 |
| Lactum Infant Formula Powder for 0-6 Months (1.2kg) | ₱850.25 |
| S26 Gold One Infant Formula for 0-6 Months (1.8kg) | ₱2,950 |
| NAN OptiPro Two Milk Supplement for 6-12 Months (1.3kg) | ₱1,785 |
| Enfamil A+ NuraPRO Two Milk Formula Powder for 6-12 Months (1.8kg) | ₱2,836.50 |
| Enfagrow A+ Three NuraPro Milk Supplement Powder for 1-3 Years Old (1.2kg) | ₱1,750.25 |
Source: Watsons Online Store
As you can see, formula milk for one child can cost up to ₱3,000. Include it in the total cost of raising a child in the Philippines because you'll need to buy formula milk from your child's birth up until they're five or six years old. Of course, it's a different story if you opt to breastfeed your baby—a wise move in these financially challenging times.
For the same age bracket, include vitamins and supplements, baby food, and family meals. Once your baby graduates to eating solid food, they can now eat what most adults do. You can budget ₱100 per meal for each adult in the household and around ₱70 per meal for each child.
How to Save on Food Costs
Breastfeed your baby and cook food at home to reduce the food cost by as much as 50%. Food deliveries are priced up to three times higher[3] than your actual spending when you cook at home.
Also, maximize your credit card benefits, rewards, and points when buying groceries. Whether for dining promos or cashback, you'll benefit from swiping those plastics for your grub.
Clothing: ₱2,000 and Up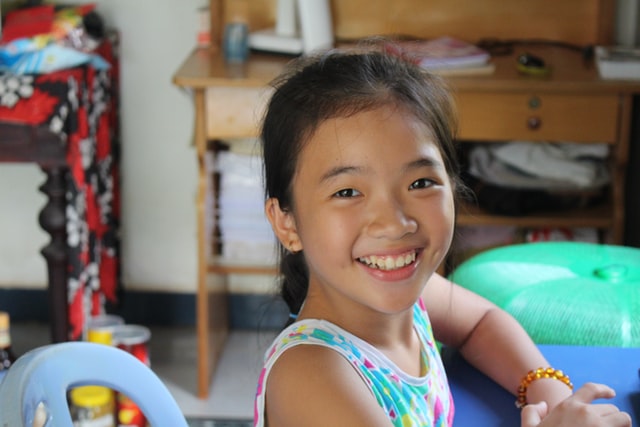 Would you believe that baby clothes are more expensive than adult clothing? Chances are you'll spend more on baby clothes when your kids are aged 0 to 9 compared to when they're 10 years and older.
Prices of clothes depend on the type of fabric used and the time and other resources spent when making the product. Logically, an adult shirt uses more material compared to a baby's shirt. However, it takes more time to finish the smaller ones due to the intricacies and precisions required.
How to Save on Clothing Costs for Kids
Save more on clothing by accepting or asking for hand-me-downs and buying non-branded products. For example, branded summer pants for little girls can cost up to ₱450, yet you just need to pay ₱150 for unbranded ones.
You can also trim your family budget when you buy from garage sales, discount stores, and thrift stores. Join barter groups where more people are willing to give away clothes and baby stuff that are good as new in exchange for food and grocery items.
Read more: 7 Best Websites to Get Baby Essentials in the Philippines
Healthcare: ₱5,000 and up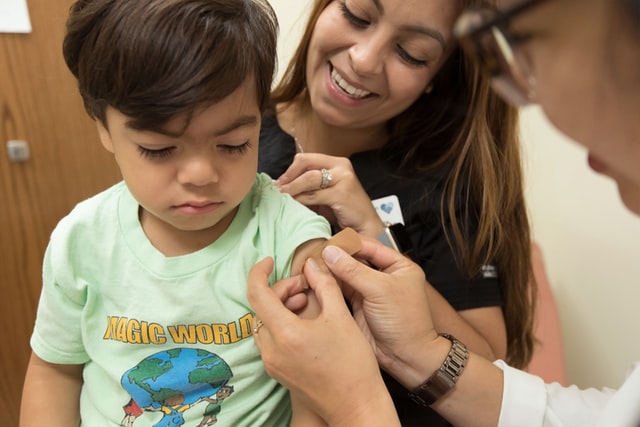 Although you can have the privilege of including your dependents in your health maintenance organization (HMO) package benefit at work, you still need to prepare enough funds for emergencies.
In this time of crisis, healthcare is a reasonable add-on to the entire cost of raising a child in the Philippines. Most hospitals are full, and you might need the help of a specialist whose professional fee costs more than someone from an HMO-accredited hospital. Parents should at least save 8% of their monthly salary for their children's health care.
Consider your child's health condition when saving up for healthcare. Some children are born with medical complications while others may have special needs.
How to Save on Child Healthcare Costs
Prevention is always better than cure. Make sure to bring your baby to their regular check-up with their pediatrician. Never skip a vaccination, especially during your baby's first year. Some HMOs in the Philippines allow reimbursements for your dependent children's vaccinations, so make sure to avail of this benefit.
You can also look for free vaccinations offered by the barangay health center in your area. Most barangay health workers will notify you once vaccines and medicines are available.
It also helps to provide healthy food for children at home. Do away with preserved and junk foods. Instead, prepare homemade merienda that are healthier and even cheaper.
Medical emergencies also take a considerable portion of your money, especially when these involve kids. Explore the best emergency loans and other ways to borrow money. These are better choices than loan sharks that slap borrowers with hefty interest rates and loan fees.
Education and Child Care: ₱6,000 to ₱15,000
Child care services are necessary when you decide to go back to work after giving birth or even when you work from home and can't efficiently manage your time. They may cost as much as ₱10,000, depending on your arrangement with the nanny or caregiver. An all-around stay-in helper may be paid at least ₱5,000, though experienced nannies may require more.
Education can be very costly the older your child gets. Aside from the tuition fee, there are also miscellaneous expenses that can sometimes be even more expensive than the tuition itself.

How to Save on Education and Child Care Costs
Young parents should start building their child's tuition fund as early as possible. You and your partner can plan a savings strategy or invest a certain amount in a small business. Some investment vehicles also include educational plans, mutual funds, Unit Investment Trust Funds (UITFs), stocks, and Variable Unit Life (VUL) insurance.
How Much Does It Cost to Raise a Child in the Philippines Per Month?
Considering all the factors mentioned above, raising a child in the Philippines from birth until the legal age of 18 requires at least ₱10,000 each month or ₱120,000 a year. That means parents should be earning as much as ₱30,000 each or ₱60,000 combined monthly minimum salary to raise a child and provide for their basic and emergency needs.
Related reading:
3 Tips on Preparing for Monthly Family Expenses in the Philippines
Here are a few ways to future-proof your child-rearing journey:
1. Start Saving
Set up a baby account and start saving. It could be a regular savings account that requires only a minimal initial deposit. Start funding your needs from pregnancy until your child grows up as soon as possible.
2. Make Adjustments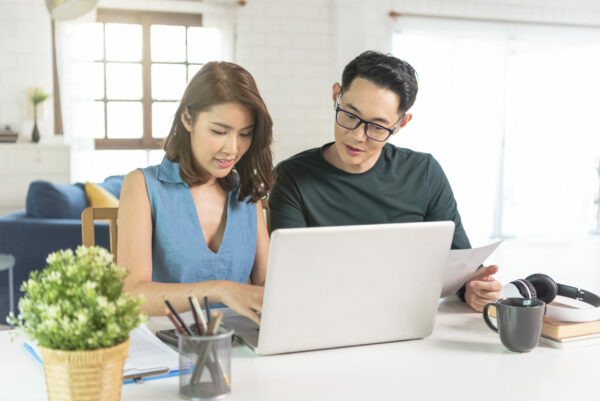 Review your current budget and make adjustments to reduce your spending on non-essentials. You may consider canceling your gym memberships, streaming subscriptions, and other expenditures of this sort. And then use the money you'll save to start building your baby fund and help cover the estimated cost of raising a child.
3. Review Your Insurance Coverage, Leave Benefits, and Government Contributions
Evaluate your insurance coverage. You might be missing some critical benefits or find something you can maximize to save more money. Check with your employer regarding paternity leaves and benefits.
Government contributions are mandatory, and these come with maternity benefits. Visit your accounts and check whether all your contributions are posted to ensure you get the benefits you're entitled to when the baby comes.
Final Thoughts
With the high cost of raising a child in the Philippines, delaying life events like getting pregnant and having a baby seems the most straightforward and practical solution.
But just because these are financially uncertain times doesn't mean you shouldn't have a baby. If you're in a good financial position or can prepare yourself financially before the baby comes, you can definitely make that big leap to parenthood.
When you fall short on your budget, that's okay, too. It's good to know that you can always borrow money for your child's needs. Compare personal loans easily and for free through Moneymax.

Sources: