An age-old nugget of wisdom says that nothing is certain but death and taxes. This is definitely an understatement, as reality paints a different picture. Inflation is also among the things that everyone is bound to face.
From the stock market to real estate, inflation has always been a major factor that influences the prices across different aspects of life. And since it's inevitable, it's just right to know what it really is and how it affects you and your family.
In this article, you'll get to know this economic phenomenon much better. Along the way, you may also find a solution to inflation in the Philippines that your household can adopt.
What is Inflation?
Inflation is the increase in the prices of products and services over a given period of time. It causes the value of your money to weaken, meaning that the same peso you have today will only be able to afford less in the future. Case in point, the average jeepney fare before the pandemic was ₱10. But that same amount won't afford you a ride this time, as the minimum fare is already ₱11.[1]
According to recent reports, the Philippines' inflation rate was 6.1% in June 2022. This was evidently much higher than the inflation rate in May, which was 5.4%.[2] The Philippine Statistics Authority (PSA) says that this is the highest recorded inflation since November 2018.
What are the Causes of Inflation in the Philippines?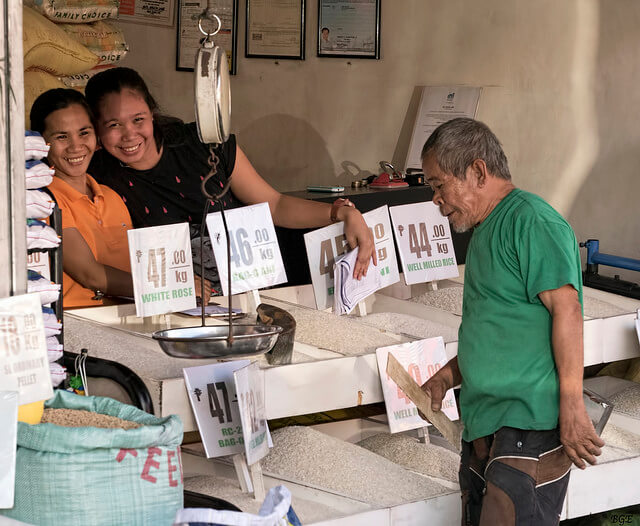 Inflation is influenced by various factors, which can be either local or global in nature. But if you put things in perspective, there are a few notable events over the years that have led the country to high inflation rates today.
It's safe to say that the COVID-19 has a hand in high inflation. The pandemic significantly created gaps and holes in the supply chain, thus driving up the prices of products and services.
The Bangko Sentral ng Pilipinas (BSP) notes that there are several factors that could push the inflation rates of the country. These include the on-going Russia-Ukraine conflict, which could further increase global oil and food prices. The country's central bank also cites the price increase of global non-oil products, such as agricultural commodities and metals, sustained shortage in domestic pork supply, the higher prices of fish, and jeepney fare hikes due to higher oil prices.[3]
What are the Effects of Inflation in the Philippines?
Before you arrive at a solution to inflation in the Philippines, you'll have to know the effects of inflation on you and your family. That way, you'll know the nature of the problem at the micro level, thus helping you prepare for it.
1. Losing the Ability to Save or Invest Money
This is easily one of the most obvious effects of inflation in the Philippines. When the prices of goods and services become higher, you may have no choice but to allot some portions of your would-be savings to priorities, such as food, shelter, and utilities. Reduced financial capability may keep you from building your emergency fund or retirement piggy bank. It may also delay your plans in life, such as increasing your investments or starting a small business.
2. Reduced Purchasing Power of Regular and Fixed Income
A lot of people depend on fixed income. These include retirees who source their money from pension benefits. Since pension beneficiaries receive the same amount of money over time, they can easily tell how inflation rates affect them. Eventually, they may find that their monthly pension isn't enough to sustain the lifestyle that they established since they retired.
Nevertheless, people who rely on one stream of income and aren't given a salary increase may experience the same dilemma.
Read more: Simple Acronyms to Make Budgeting Simpler
3. Significant Changes in Lifestyle
Before, a ₱1,000 grocery budget can already fill a shopping cart. But it cannot do the same these days. To maximize the value of that budget, you'll have to make some adjustments. It's either you'll settle for generic brands or do away with items that your family can live without (e.g., pasalubongs, impulse purchases at the counter, such as chocolate bars)
Inflation may also make you rethink how you spend your money on leisure. Soon, you'll find yourself cutting down on milk tea or coffee shop visits or online store purchases.
4. Being Compelled to Find New Streams of Income
How does inflation affect households? If you have a kid or two who goes to school, juggling their education and the monthly expenses of your home will certainly become a difficult balancing act. This problem will push you to either find a freelance gig or start a small business. This can solve the issue, but sometimes, it's at the expense of your well-being and sanity. So, before you start moonlighting, start developing organizational skills to protect your boundaries.
5. Paying Higher Interest Rates
When the inflation rate increases, interest rates tend to do the same. Lenders, who source part of their income from the interest they collect, will demand higher rates to compensate for their income's weakened purchasing power. With that in mind, you may want to think twice about taking out a loan unless it's really important.

Solution to Inflation in the Philippines That Every Household Can Adopt
If you don't plan your finances accordingly, the price spikes in goods and services can potentially drain your income. Thankfully, some methods can act as a solution to inflation in the Philippines. Here are some of the techniques that you can adopt.
1. Avoid Lifestyle Inflation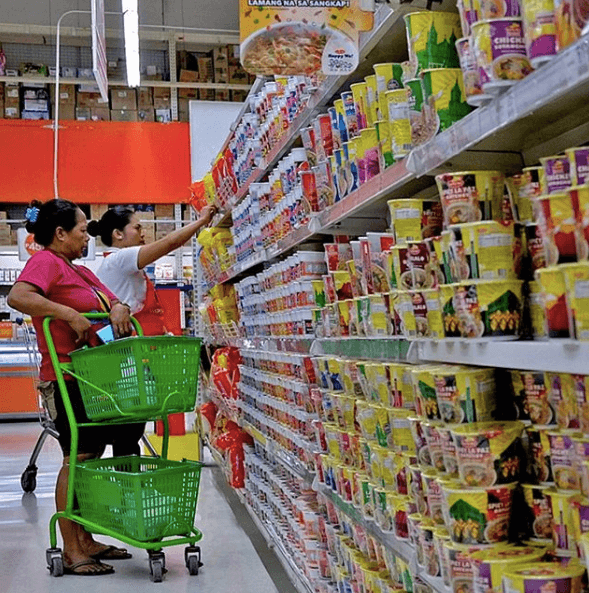 Got a raise or a higher-paying job lately? That doesn't mean your budget is inflation-proof.
It can be tempting to upgrade your lifestyle and raise your household spending with your increased income. Yes, you may afford it now, but the recent price hikes will ruin your budget over time.
Enjoying the fruits of your hard work isn't a bad thing, but like all good things, moderation is a key point. Live within your means and maintain a frugal lifestyle to minimize the impact of inflation on your finances.
Related articles:
2. Maintain a Tight Budget
Everyone in the household must stick to a budget that clearly defines the priorities and limits on spending for each area (e.g., food, groceries, entertainment, fuel, etc.).
While the household budget should be rigid in terms of allocation for savings, investments, and debt payments, it can be flexible for other spending categories. Adjusting the amount to spend for certain categories is especially necessary during inflation when prices go up.
Prices of food and utilities, in particular, have increased following the notable local and global affairs. Adjust your household budget either by allotting more funds for these expenses or controlling the cost. The right choice depends on whether your income can cover these basic necessities or not.
If you opt to cut the costs of feeding your family, you need to carefully plan your food budget, daily menu, grocery shopping, and cooking. The Food and Nutrition Research Institute has some helpful tips[2] for families that plan to stick to their food budget.
Also, make it a group effort in the family to lower your water and electricity bill to keep your utility expenses to a minimum.
Read more: Jesi Bondoc: Personal Budgeting Made Easy
3. Eliminate Unnecessary Expenses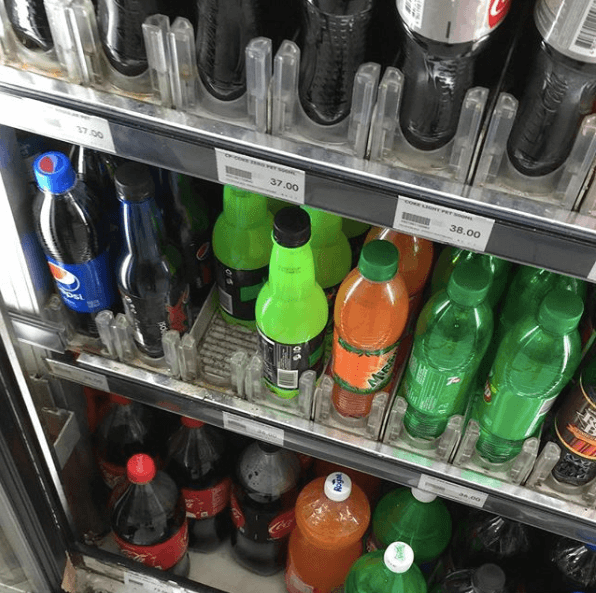 Review your budget and see which expenses you can let go or cut down. Do you drive your car to work every day? Consider carpooling to save on fuel costs. Does your family often consume soda and alcohol? Time to cut back on these beverages.
There are many other ways a family can save money when prices keep on rising. For example, if your budget has no room for your family to travel or even watch a movie in malls every weekend, plan a staycation like a movie marathon or a game night. It's a lot cheaper family bonding activity.
Read more: 8 Hacks to Save Money on Food for Families and Employees
4. Have a Contingency Plan in Your Budget
Because of the price hikes, it's easier to exhaust your income to cover all your household expenses rather than set aside money for contingencies.
Keep building your emergency fund no matter what happens so that when prices of goods continue to increase, your budget won't be affected as much. Aim to save 10% of your total budget for your family's emergency fund. You'll definitely need that for the bad financial times.
5. Track Your Expenses vs. Current Prices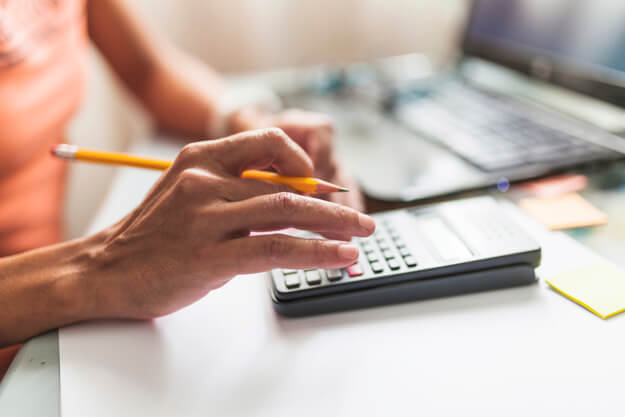 It isn't enough that you set a family budget—you have to monitor it regularly so that you know if you're on track.
Know how much money is coming in and going out. Compile and check all your billing statements, bank statements, receipts, payslips, and other income documents. If, for instance, you found out that you're spending way too much on gas, you can immediately plan on how to cut back on your fuel expenses.
6. Avoid Taking in New Debts
As mentioned, interest rates tend to get higher with inflation. This means that you should consider things carefully before taking out new loans. If you can't hold off important loans, such as a home mortgage or a personal loan that's meant for your kids' education, compare the offerings and terms of different lenders.
This may be an additional step, but it will save you a lot in the long run, as you'll be able to avoid lenders with high interest rates and hidden charges.
While many caution against borrowing from family or a friend, it's actually a wise decision since there's a chance that they won't charge any interest. Take note, though, that there are situations where an arrangement takes a wrong turn, resulting in a damaged relationship. Don't betray your family's trust, and pay what you borrowed on time. If the need isn't urgent, make this your last resort.
7. Avail of Sales, Discounts, and Promos
This solution to inflation in the Philippines may sound like a no-brainer, but it actually has significant benefits. Take advantage of 5.5, 7.7, or11.11 sales of online shops, such as Lazada and Shopee. You can save a lot on essentials, such as toiletries, as a lot of merchants on these platforms offer Buy 1 Take 1 deals. While you're at it, subscribe to the shops' newsletter to be alerted of exclusive vouchers and discounts.
When you do your shopping or eat out with family and friends, use your credit card to pay. If you meet the minimum spend requirement, you may enjoy a discount or even freebies.
8. Find New Sources of Income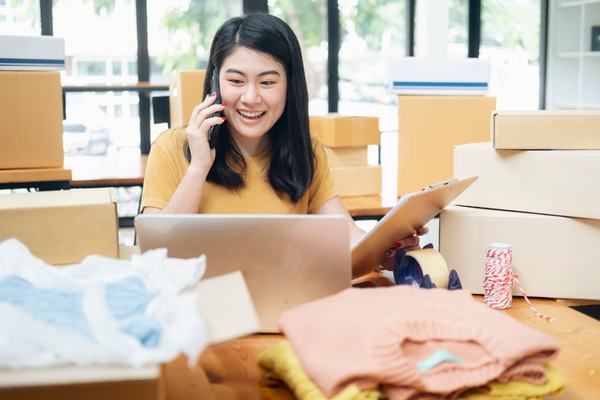 Got a marketable skill and some spare time? You can be part of the gig economy by freelancing. Many employers overseas are looking for writers, web designers, and virtual assistants. This is a great strategy since you don't need a big capital.
As long as you're connected to the internet, you can potentially earn some serious money. But only take what you can accommodate. Otherwise, the quality of your work at your day job may suffer or you may experience burnout.
If skills-based side gigs aren't your thing, you can still earn extra bucks by starting a business. To reduce overheads, bring your enterprise online. You can start a shop on Facebook or Instagram or be a reseller of anything that's in demand.
9. Save Money in the Right Places
Expect that price increases will happen for some time. As a solution to inflation in the Philippines, you may want to keep your money in a high-yield savings bank account. That way, it'll earn some interest.
And while it's not good that the peso weakens against the U.S. dollar, you may take advantage of it by creating a dollar account and withdrawing the money when the exchange rate is high.
10. Keep on Investing
The rising inflation rate isn't an excuse to forego your investments. In fact, you need to invest more because it will help you beat inflation in the long term. Make your investments a fixed and permanent part of your household budget.
Final Thoughts
There's no one-size-fits-all solution to inflation in the Philippines. Generally, it will depend on a person's circumstances in life, from their monthly income to the current financial obligations they're dealing with.
If you're earning enough, beating the inflation effectively largely relies on your discretion and willingness to adjust. The latter can be difficult, especially if you have established a certain kind of lifestyle. Nevertheless, it's possible.

Sources: