55 Tips on Saving Money: The Ultimate Financial Hacks List
55 Tips on Saving Money: The Ultimate Financial Hacks List

It's easy to declare that you're going to be more financially responsible from now on. But once you start going down the right path, you'll find out that it's not as easy as it sounds. In a country like the Philippines, money isn't as easy as working hard.
Sometimes, you have to rely on others to provide you with helpful tips on saving money. And luckily, that's exactly what we did. We made a formidable list of money-saving tips that can help you lead a healthier financial life.
Best Personal Tips on Saving Money
1. Always make a budget for everything. You need to set financial limits for yourself to avoid overspending your money on a single purchase. Whether it's your daily expense or a special occasion, don't spend a single peso without following a certain budget. (1)
2. Learn how to compare prices. Whether it's a pair of sunglasses or a car insurance policy. This will help you find better deals and prevent you from overspending.
3. Find daily inspiration. Just like what that coffee commercial said, reflect on why you're working hard in the first place. Then take a sip of that coffee and start your day right. That should motivate you to continue living the frugal life.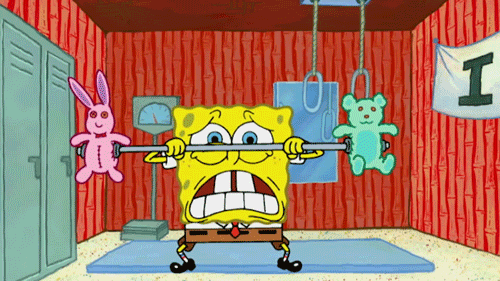 Read more: Filipino Financial Bloggers You Should Follow in 2021
4. Take care of your health. You'll find it hard to save money if you are always sick. Unless you have a pre-existing condition, you should always keep yourself healthy. Eat right, exercise, and drink enough water for the day. Your wallet is counting on it.
Read more: Living the Post-Pandemic Life: What to Do After COVID-19
5. Saving money and saving for the future are two different things. To effectively save money, you should add a purpose to it. Save money for future use, like buying your first home, or funding your first car, or starting an e-scooter renting business, perhaps.
6. You should also start building your emergency fund. While saving for the future is important, saving for the near future is equally as important. Your emergency fund will shoulder you from unexpected expenses like medical fees, car damage, etc.
Read more: Build Your Financial Freedom: How to Start an Emergency Fund
Best Tips on Saving Money at Home
7. Turn off unused appliances. Do this especially when you're not around the house or at night. This will help you save on your electricity bills. Limit the use of your air conditioner. Try turning it off during the day and only turn it on at night.
8. Buy energy-efficient appliances. Not only will it save you money on electricity bills, it will also help lessen the harmful gases that affect the environment. Save the planet, and all that.
9. DIY techniques can help you save. You can make gifts instead of buying them, cook meals instead of ordering out, or fix torn clothes instead of buying new ones.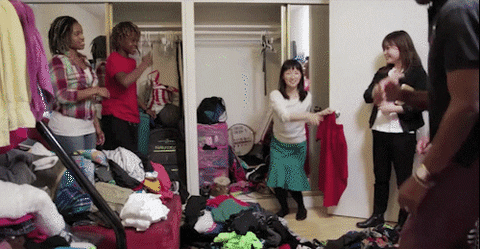 10. Recycle your old and unused stuff instead of throwing them away. After you did a Marie Kondo on your closet, collect your junk and find new uses for said junk. There's gotta be a use for them somewhere.
11. Or better yet, sell your unused stuff online. One man's trash is another man's treasure, so why not convert your trash into treasure? That's certainly a win-win anywhere you slice it.
12. Have an extra room on your home? Rent it out for additional income. You can list your room on sites like Airbnb or rent it out on a monthly basis. That way, you can have someone to share the housing costs. Also, roommates!
13. Get rid of your cable and landline subscription. Of course, only if you're not using it. Thanks to the internet and streaming services like Netflix, it becomes impractical to manage these subscriptions.
Best Tips on Saving Money at Work
14. Leave the house early. Since the traffic crisis in the Philippines won't be fixed anytime soon, it's still advisable to leave early to avoid getting caught in traffic. (2)
15. Bring an umbrella everyday, even if it's not raining. This will prevent you from hailing a taxi or a Grab car on a rainy day or during the high noon.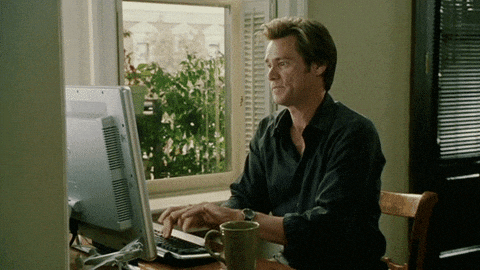 16. If your company allows it, work from home. It will eliminate most of your daily overhead costs, allowing you to save lots of money. Plus, who doesn't want to enjoy a work day without the stress of being in an office?
17. Learn more about your company's benefits. Ask your HR representative about it and find out how you can maximize them. You might find benefits that will help you save a lot.
18. Learn how to say 'no'. Once petsa de peligro arrives, don't be ashamed to head home while your rich coworkers drink the night away.
19. Carpooling is an inexpensive yet convenient way to get to work. You can carpool with your friends or join a carpool group online to start saving money. Bonus points if you can add karaoke to the mix.
20. Put your bonus and 13th month pay to good use. Instead of spending it on lavish items or Christmas gifts, deposit them on your savings and emergency fund.
Best Tips on Saving Money for Students
21. Open a bank account. Students nowadays can open their own savings accounts. All you need is a school ID and any other proof that you are currently a student.
22. Avoid vices like smoking and drinking alcohol. Don't give in to peer pressure and always be in control of your decisions. Developing vices can lead to not only financial but moral bankruptcy as well.
23. Join viral saving challenges online like the 50-Peso Challenge or the 52-Week Money Challenge. This will further develop your money-saving habits, plus you'll get to be part of a trend.
24. Speaking of trends, how about not jumping on the smartphone bandwagon? If you don't have the budget, there's no need to buy that new iPhone or Samsung phone. If you still have a capable smartphone, keep it. Don't ask your parents for money and don't save just to buy an expensive mobile device.
25. Have your friends over instead of going out. In your place, you can at least maximize the enjoyment while keeping the expenses to a minimum. Go play Uno cards or something.
26. Take advantage of student discounts in the Philippines. There are a lot of them that most students don't know about. Use these government-mandated discounts to your advantage.
27. Look for ways to earn extra income. Aside from working student options, you could also try businesses you can start at home like loading stations, online buy and sell, home-cooked food delivery service, etc.
Best Tips on Saving Money for Millennials
28. Get yourself a credit card but be responsible in using it. If you can't afford to pay it in cash, never pay it with your credit card. It's just that credit cards allow you to access discounts, promos, and other perks. They are more ideal for daily transactions compared to cash.
29. Follow the 48-Hour Rule. Whenever you're about to make a big "want" purchase, sleep on it for two days. After that, decide whether you still want to buy it and that you're ready for the consequences of buying it. That's how you make an informed decision.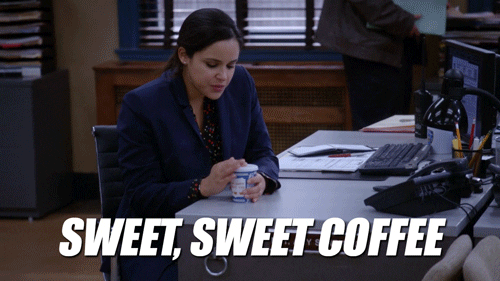 30. Cut down on the artisan coffee. Stop being pretentious especially if you can't afford it. Stick to instant coffee, which is just as good, and save more money in the process.
31. Announce to everyone that you're currently saving money. You can even announce it on social media—add a nonsensical hashtag if it makes you feel better. This way, you are held accountable for your actions.
32. Stop ordering takeout every night. Instead, learn how to cook a proper meal. Not only will it save you money, you'll also pick up a valuable life skill. You're an adult now, after all.
33. Also, stop following the trend all the time. Trendy stuff tends to burn holes on your wallet, so just calm down and be a hipster every once in a while. You're still cool even if you're counter-culture.
Best Tips on Saving Money for Couples
34. Scour the internet for piso fares and other discounted flight tickets. Airlines usually announce seat sales almost every month. Take this opportunity to score cheap vacations.
35. Invest your money on affordable investments. Because there's two of you, your chances of gaining high returns are greater since you can help educate each other.
36. Set a standard budget for going out. Peg your night-out at a fixed amount for dinner, drinks, and travel. Your friends might think you guys are cheap, but at least you won't break your joint account.
37. Encourage your friends to offer services instead of giving gifts. Not only will this help you save on wedding costs, your friends will also save money on gifts. Plus, you'll receive less oven toasters.
38. Speaking of gifts, plan and limit your budget on gift giving. Decide which occasion and people merit grand gifts and which ones merit a simple Facebook greeting.
39. Reserve eating out for special occasions like birthdays, anniversaries, and milestones. During these occasions, feel free to splurge a little. Otherwise, home cooked meals can just be as special, and less costly.
Best Tips on Saving Money for Singles
40. Surround yourself with frugal and money-savvy people. This will inspire you to save more money, plus you'll get to learn more money-saving tips from their experiences. Just don't borrow money from them.
41. Set up an automatic debit savings account, since no one's going to remind you to save your money. Too harsh?
42. Read more personal finance books and blogs. Use your free time to learn more about how to improve your finances. The Moneymax blog is a great place to start.
43. Try exploring affordable hobbies. Reading and blogging is a good start, but try biking, cooking, baking, etc. It can help keep your mind out of a certain someone and you learn new skills at the same time.
44. Do not go to the grocery store hungry. You'll be tempted to overspend on snacks instead of healthy and nutritious food. You'll definitely find it hard to stay within your budget if you're too hungry to care.
45. Find alternatives to retail therapy. Spending money won't always cure the bad day you're having. Learn how to pick yourself up without resorting to splurging. Why not head straight home and watch Modern Family? It's their last season, you know. (3)
Best Tips on Saving Money for Families
46. Don't be afraid to apply for a personal loan. But only when the need arises. It can help you fund your daily expenses or an emergency that needs immediate funding.
47. Educate your kids on the importance of saving money. Encourage everyone in the family to talk about money and teach everyone how to value it. That way, they'll learn how to prioritize needs over wants at an early age.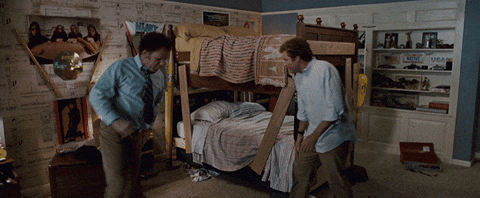 48. Look for free events and activities around your area. You'll definitely find a couple of family-friendly activities on malls, especially on the weekends. Some theaters even offer free admission for children below four feet.
49. Buy generic medicine instead of branded ones. Most medicines have generic brands that have the same effect if not better. Just like what the commercial says, don't be shy to ask for the generic option.
50. Buy a fuel-efficient car. No matter how big the size of your family is, there is a fuel-efficient car that will provide you with a comfortable ride.
Best Tips on Saving Money Online
51. Enroll your bank accounts online. This will allow you to do digital banking transactions from your smartphone or desktop. You'll probably never have to leave your home again.
52. Track your prepaid or postpaid spending. If you're not consuming your allotted consumable limit in your postpaid plan, you're better off using a prepaid account.
53. Use money management apps to give you a better understanding of your spending habits. Recording all your impulse buys can be the ultimate guilt trip, convincing you to spend less.
54. Wait for online sales and discounts on special occasions. Online stores like Lazada and Shopee usually host a lot of sales promotions and discounts so always stay tuned.
55. Remove your credit card details from your autofill. This will make it harder for you to splurge online since you have to type your details one by one. Turn off your autofill feature while you're at it.
Read more: The Pros and Cons of Fully Digital Banking in the Philippines
Final Thoughts
There you have it, a collection of financial tips you can always use on your everyday lives. If you feel like the list wasn't enough, feel free to explore more tips on saving money out there. After all, you will never stop learning and that's totally fine. Keep going and keep growing your money until you live the life you deserve.
Sources:
Ricky is the zaniest Senior Content Writer at Moneymax, with over five years of writing experience in the digital marketing industry. He is a huge fan of pro wrestling, smartphones, and binge-watching. Follow Ricky on LinkedIn.
---
---