This pandemic has reinforced the importance of emergency fund. The significance of having money saved for unexpected and unplanned living expenses has never been clearer as it is now.
An emergency fund is a good way to strengthen your finances and protect yourself from financial potholes that can put your finances off track or even destroy them.
While an emergency fund can't solve all your money problems, a savings buffer like it can help you avoid the stress of paying for major living expenses and accumulating debts because of it.
Learn why you need an emergency fund, what makes it different from your regular savings, and where you should use it.
Emergency Fund vs Savings: The Key Differences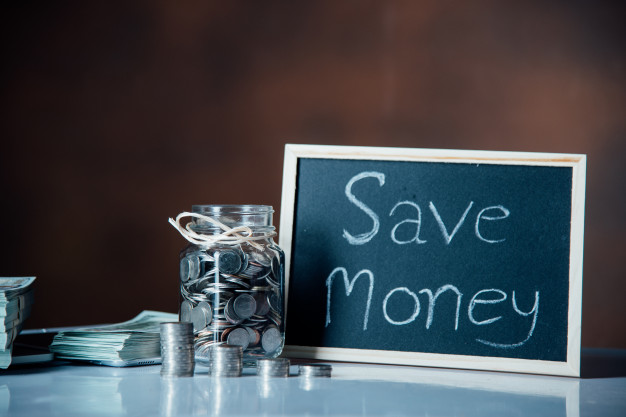 An emergency fund is money that you put aside to pay for financial emergencies or use during times of financial distress. It should enable you to pay for large and unexpected expenses or sustain you for a certain period without disrupting your finances or burying you in debt. Consider it a larger rainy day fund for major and unplanned expenses.
An emergency fund is also accessible and usually kept in liquid form such as online banking, debit cards, checking account or savings account.
Savings, on the other hand, are funds that you set aside for a particular short-term or long-term goal, like making a down payment for a house or a car, paying for your dream vacation, building your child's college fund, or preparing for your retirement.
They can also be put in various investments such as bank products, stocks, bonds, mutual funds, insurance, real estate, and many others.
Savings are used to pay for things that you plan to buy that are not included in your regular budget.
In short, an emergency fund is a financial adulthood goal that provides financial protection while savings give financial freedom.
Why are Emergency Funds Important?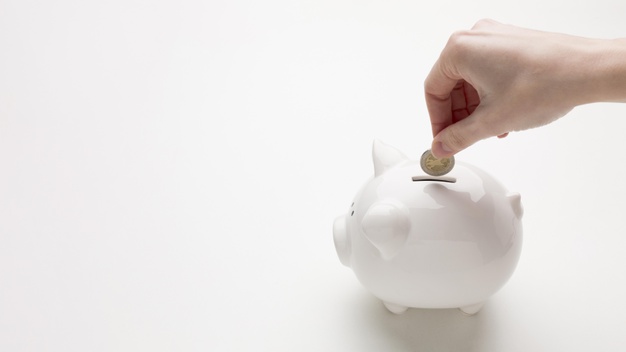 An emergency fund acts as a financial buffer and shock absorber to life's often unpleasant uncertainties. It protects your overall well-being by financially preparing you for worst-case scenarios and serious, unexpected expenses with major financial repercussions.
Importance of Emergency Fund: How Does It Help Protect Your Wealth?
An emergency fund can be your own insurance policy. You pay yourself and set this money aside to spend on a future emergency. In case of unemployment or illness, it will be less stressful for you financially because you have money saved for any of these situations.
If you're paying off debts, an emergency fund can protect your wealth by not having the need to take out loans or max out your credit cards.
When you have only one source of income, an emergency fund can pay for costly medical bills or house repairs without the additional financial burden. It can also support you for a certain period if you lose your job.
If you're a freelancer or an independent contractor, or if you run your own business, an emergency fund can be a big help during lean or slow months. A freelance contract can end just like that, and you don't know when you'll land a new project. When you have a financial cushion like an emergency fund, your finances will still be on track while you look for new clients or projects.
Car and fleet owners can also benefit from an emergency fund. Car repairs, maintenance, and vehicle-related expenses are very costly. During financial emergencies or economic crises, an emergency fund can help shoulder daily living expenses without the need for more loans as well.
Read more: Build Financial Freedom: How to Start an Emergency Fund
What Should I Use My Emergency Fund For?
Before you use your emergency fund, you need to know what makes up a financial emergency and what doesn't. Emergency funds should only be used to pay for something urgently because it affects your health, assets, and financial future.
Here are some examples of the importance of emergency fund and what are considered true financial emergencies.
1. Job Loss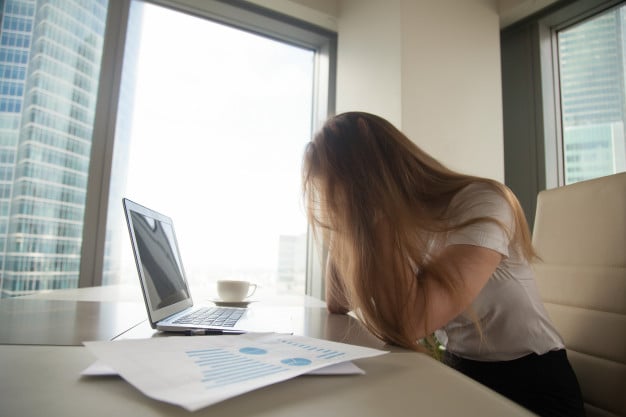 Your job is your primary source of income. When you lose your job indefinitely, temporarily, or permanently, it can very easily disrupt your finances. Without a job, it will be very difficult to make ends meet.
With an emergency fund, you have something to supplement essential expenses and meet all your financial obligations while you get back on your feet. You can also make better decisions regarding your career without the pressure to accept the first job offer that comes along. Because you have a financial cushion, you can afford to look for better and more suitable employment opportunities.
2. Medical or Health-Related Expenses
Even the healthiest people can have a medical or health-related emergency. Whether it's a burst appendix, broken arm, or undiagnosed illness, there will be medical payments sooner or later.
If you have health insurance, it can foot the total bill. But if you go over the limit, you'll need to settle it out of pocket. With an emergency fund in place, you can focus on getting better instead of stressing yourself out to find money to pay for your medical bills.
3. Home Repairs and Appliance Breakdowns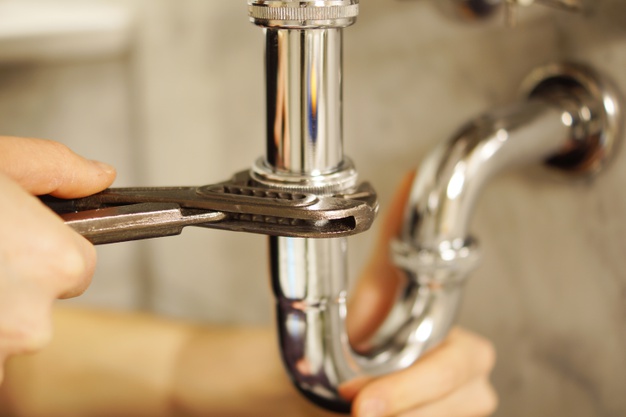 They may not be as costly as hospital bills, but house repairs are not exactly cheap, either. So when the toilet suddenly breaks down and overflows to the kitchen, get ready to pay some serious money for repairs.
The same goes for electrical repairs when you need to buy replacement parts or a whole new unit itself.
These are urgent expenses because you use them every day. When you have an emergency fund, you won't need to charge a big amount to your credit card or take out a personal loan just to cover the repair expenses.
Read more: 55 Tips on Saving Money: The Ultimate Financial Hacks List
4. Car Breakdowns, Accidents, and Repairs
A car is a necessity because you drive it to work or use it for errands. When it breaks down, it affects work and business, productivity, and income flow. If you have money saved for emergencies like this, you can quickly have your car repaired and get the best rates because you can pay upfront.
Even better, having car insurance coverage helps keep your finances in order during an emergency. For example, after a car accident, your insurance policy may pay for auto repairs and medical expenses while your emergency fund may cover your income loss until you've recovered from an injury.
5. Family Emergencies
The importance of an emergency fund in times of a family crisis cannot be stressed enough.
Let's say someone in the family died, and this person is living overseas. You need to book your plane tickets, so you can make it to the funeral. Yes, this counts as an emergency, and you may use your emergency fund for it.
Your child, spouse, or parent is sick, and you're the primary caregiver. You need to take time off work to take care of them. An emergency fund can serve as an income replacement for the days you can't work, especially if you're a freelancer.
What about when your beloved pet suddenly gets seriously ill? Yes, you can access your emergency fund to pay for veterinary bills and medicines.
Read more: How to Make Your Very Own Financial Recovery Plan
6 Things You Shouldn't Spend Your Emergency Fund On
Knowing the importance of emergency fund is one thing; how you spend it is another. It's tempting to dip into your emergency fund when you want to buy something. You know you can afford it because you have money saved somewhere. But here are some examples of non-emergency expenses that you should not spend your emergency fund on.
1. Elective Healthcare (e.g. plastic surgery)
A nose lift is considered an elective surgery, which means it's a needed but not urgent procedure. You can save up for it and then schedule it once you have the money.
2. Holiday Packages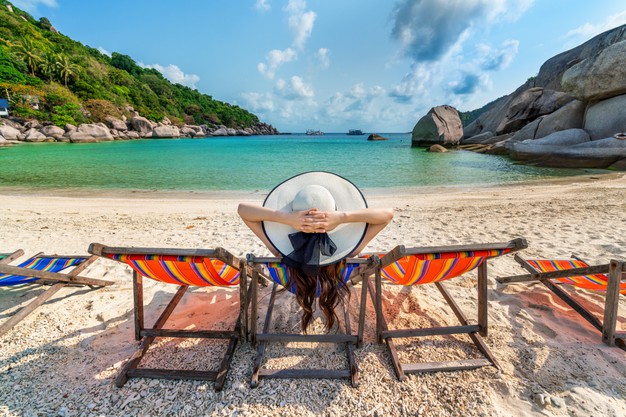 A vacation in a beautiful island resort may be an urgent need right now, but it's not an emergency expense. Sure, a 50% discount on hotel accommodations sounds like a steal, and you may not find another offer like it anytime soon. Still, a vacation counts as a planned expense. Therefore, it's not something that you should pay with your emergency fund.
3. Last-Minute Flights
Did you just get invited to a friend's destination wedding happening next weekend in Boracay? You need to book your plane tickets at the last minute. But if it's not a family emergency, then it should be considered just a regular expense.
4. Home Renovations and Upgrades
It turns out that there are so many things you can do to make your home look new and feel different. But as much as you want to achieve that Scandinavian look in your house or replace your outdated floor tiles with wood floors, you should not use your emergency fund for it.
5. Replacement Tires
This is a scheduled expense, like your car's preventive maintenance schedule or car insurance renewal. Wear and tear is to be expected. Therefore, paying for a new set of tires should be planned and budgeted. Unless, of course, when the tires get damaged in a road accident.
6. Electrical or Electronic Device Upgrades
It's true that a new smartphone, laptop, or smart TV can significantly affect your finances. But you can save up for it. You can even charge it to your credit card and avail of monthly installments so that you can stay within your budget, too.
Read more: 8 Financial Mistakes Single People Make
Final Thoughts
Now that you know its importance, are you ready to start building your emergency fund today? You can't tell when an emergency may arise, but you can financially prepare for it. With an emergency fund, you can truly have peace of mind.
If you have nothing saved in your emergency fund right now, that's okay. Start small and save what you can afford, and then gradually increase your savings as you go.
Don't stop saving until you have enough to cover three to six months of expenses, or even more. You can use this online emergency fund calculator[1] to compute how much you need to save (just ignore the dollar sign!)
Remember that your emergency fund should not be a general fund that you can use for big expenses or whenever you feel like it. Know what counts as a true emergency before you use your emergency fund.

Source: [1] Emergency Fund Calculator: How Much Will Protect You? (NerdWallet, 2020)