6. Not Getting Health Insurance
On a related note, health insurance is also a must. The idea of getting sick might seem unfathomable when you're young and in your prime, but no one's spared from unexpected medical emergencies, as the pandemic proved.
Most likely, your employer's medical insurance won't cut it for major health issues. You'll save yourself from years of debt with your own health insurance. The good thing is that applying for insurance at a younger age can be substantially easier on your wallet since insurance premiums increase with age.
7. Believing that Love Will Fix All Your Problems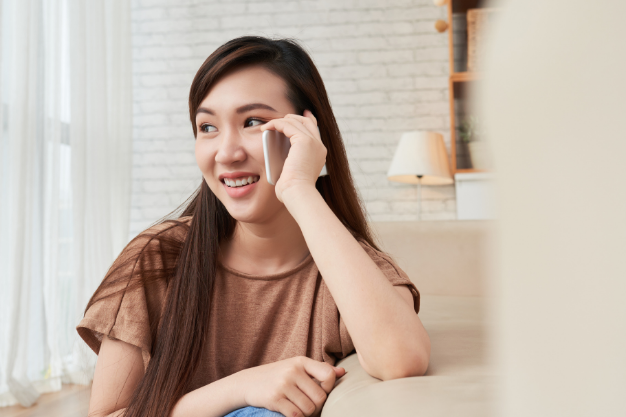 Some people believe that having a significant other or getting married will magically inspire them to stop making money mistakes. In reality, you'll just end up passing the burden to your potential partner.
What if they're just as much of a financial wreck as you? What if the relationship doesn't work out? You shouldn't base your financial decisions on your emotions.
Isn't it better to build your wealth before searching for "The One"? Work on improving yourself first, especially your financial literacy. After all, when it comes to settling down, a financially independent person is more attractive than a carefree, come-what-may type of person. It's not other people's responsibility to take care of you. Show yourself and your partner some respect and do the fixing yourself.
How Should You Manage Your Money in Your 20s?
If you're a complete budgeting novice, the 50/30/20 rule is a good place to start. Allocate 50% of your income to necessities such as groceries, utilities, rent, and transportation; 30% to your savings and emergency fund; and 20% to nice-to-haves such as your Netflix subscription, travel fund, and new gadgets.[1]
Of course, this varies depending on how much you're earning and whether you have other financial obligations to your family. You can tweak the formula according to your own lifestyle.
Is It Normal to Struggle Financially in Your 20s?
Are you feeling left behind by your peers? Or are you dismayed by the dismal state of your savings? Don't pressure yourself. Remember: you've only just begun to establish your career. You're probably living on a tiny paycheck while struggling to make ends meet on your own for the first time. Relax and be kind to yourself. You've got time on your side!
That said, there's no better time to start saving than in your 20s. With fewer responsibilities on your plate, you can set aside a bit more cash. Depending on your bank's interest rates, these savings will grow bigger over time.
Final Thoughts
Being single shouldn't give you an excuse to spend like a millionaire. You may not have a love interest at the moment, but you still have your immediate family and close friends, right? If you think about it, no one is truly alone in this world. You'll always have people in your life you can talk to and pamper with your efforts.
So if you don't want to get your life in order, at least do it for the people who truly care for you. Don't let your list of money mistakes to avoid in your 20s get longer by the minute. Start changing your ways while you still can. You deserve a financially healthy life, with or without a significant other to share it with.

Sources: