Have you ever found a PHP 100 bill tucked inside your favorite jacket's pocket by chance? There are moments in life where you sometimes get more than what you need. Have you thought about where you can save your extra money instead of spending it immediately?
It's okay if you haven't. After all, you deserve to treat yourself once in a while. But in the spirit of being practical during a crisis, you can always choose to save and grow your extra money lying around. If you don't know what to do with it, here's a list of money saving ideas.
Money Saving Ideas to Grow Your Extra Cash
Keep It in Your Savings Account
Say you saved a few bucks from your recent grocery run. Instead of doing your next online lockdown shopping spree[1], why not keep it in your account? One of the several money saving ideas is to keep your extra money in your low maintaining savings account so it can at least grow a little. Regular savings accounts can earn you up to 0.25% per annum.
Open a High-Interest Savings Account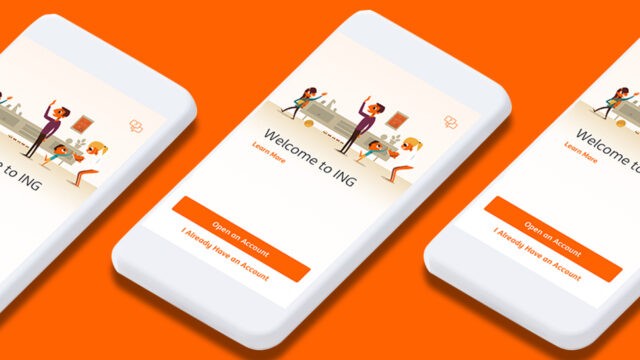 But if you want your extra savings to grow faster so you can navigate the new normal better, you need to put it on a high-interest savings account. It's one of the best money saving ideas because digital banks in the Philippines offer the highest interest rates out there. These rates can go as high as 4% per annum, which will definitely fast track the growth of your money.
Take for instance the ING Savings Account from ING Philippines. It has a high yield of 4% interest rate per annum on your savings, with no minimum balance required (for a balance of up to P10 million). To illustrate, here's a comparison of earnings between a regular savings account and an ING Savings Account:
Regular Savings Account
PHP 20,000 x 0.25% = PHP 50
PHP 50 – 20% (tax) = PHP 40 per year
ING Savings Account
PHP 20,000 x 4% = PHP 800
PHP 800 – 20% (tax) = PHP 640 per year
How to Start Growing Your Savings with ING Philippines
The best part? You can open an ING Savings Account using your smartphone. Download the ING Philippines app[2] from your app store, prepare the requirements, follow the instructions on-screen, and you're ready to grow your extra savings. No need to risk going outside. Stay at home and worry less about your finances with an ING Savings Account.
ING Savings Account Requirements
Any of the following government-issued picture ID:
– Driver's license
– Old Philippine passport (issued before August 15, 2016)
– New Philippine passport
– UMID
Any of the following proof of address:
– Recent utility bill
– Credit card statement
– Recent BIR 2316
– Certificate of Voter's Registration
– NBI Clearance
– Delivery Receipt (Lazada, Zalora, Shopee)
– Insurance premium billing / SOA
– Condominium dues billing
How to Open a Savings Account Online via ING App
Once your documents are ready, just follow these simple instructions to complete your application in around 10 minutes.
Open the app and tap "Open an Account."
Enter the required information. You'll also be asked to set a 5-digit passcode.
Go through the identity verification process. Follow the instructions on the app for the following procedures:
– Take a selfie.
– Take a clear photo of your valid ID.
– Provide your ID and birth information, as well as your residential/mailing address.
Enter your employment, tax, and FATCA (if applicable) information.
Put your signature using dark ink on a white piece of paper placed on a dark surface. Then take a photo of your signature.
Confirm your information and wait for the approval of your application.
Read more:

Build Your Emergency Fund
Another good saving option out of all money saving ideas is building your emergency fund. After all, it is as important as building your savings. If you haven't started, do it now while you're still earning money from your work-from-home setup.
Take advantage of savings accounts with higher interest rates. Open a separate ING Savings Account and you can grow your savings faster versus other banks. You can also withdraw anytime when the emergency comes, at no fees.
Open an Investment Fund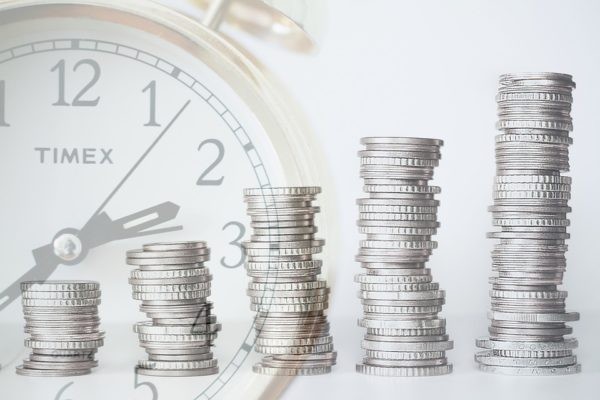 Starting an investment fund is one of the best money saving ideas you could try, and for good reason. Since the quarantine will probably last for a few more weeks, make your extra savings work for you by adding them to your chosen investment. All you need is a minimum of PHP 1,000 and some determination. Here are some beginner-friendly options:
Mutual Funds. This involves pooling your money with multiple investors into a bigger fund, which will then be invested in bonds, stocks, or money market funds. Investments may go up or down, so don't expect constant returns. You could lose some funds on your investment.
Unit Investment Trust Fund (UITF). Similar to a mutual fund, UITF is an open-ended pooled investment fund handled by a fund manager. The only difference is that UITFs are offered by banks and are thus regulated by the Bangko Sentral ng Pilipinas (BSP).
Stocks. You can also try stock investing, or buying stocks of a publicly listed corporation and becoming one of its part-owners or shareholders. COL Financial is a good place to start since it's one of the country's most affordable stock market platforms.
Pag-IBIG/SSS Investment Program. For as low as PHP 500, you can join the Pag-IBIG or SSS investment programs. Since it is being regulated by the government, the chances of losing your investment is slim.
Start Your Business Capital
Maybe it's time to dream bigger when it comes to deciding where to put your extra savings. Instead of just saving it, add it to your business capital instead. Let your spare cash become the foundation of your dream business. And while you're stuck at quarantine, it won't hurt if you open a high-interest savings account solely for growing your business capital.
Read more: Business Loans for Startups in the Philippines
Final Thoughts
By being more forward-thinking and resourceful, you can use your quarantine time to make your money prosper. Follow one, two, or all of these money saving ideas and don't let your funds gather dust. Every little amount can help you reach your financial goals, even if it's just a surprise PHP 100 bill from an obscure pocket.
This article was created in partnership with ING Philippines. Open an ING Savings Account and enjoy a 4% interest rate per annum with no maintaining balance and fees. Visit the ING Philippines website to learn more!

Sources: