Whether it's finally prioritizing stalled home renovations, upgrading home appliances, or even spending on hobbies such as a home gym set-up, we all need a little financial boost sometimes when working toward our dreams—big or small.
However, when it comes to loans, most traditional banks require a long, intimidating list of documents. According to the latest Financial Inclusion Survey by the Bangko Sentral ng Pilipinas (BSP),[1] this is one of the reasons why a lot of Filipinos prefer borrowing money from pawnshops, peer-to-peer lending platforms, and other informal lenders that require minimal to no documents.
Fortunately, you have plenty of easy, legitimate, and reliable options these days. Tonik, the Philippines' first all-digital bank, offers its Flex Loan product, which is one of the most accessible loans in the market.
Interested? Read on for our Tonik Flex Loan review and walk-through of its application process.
What is a Tonik Flex Loan?
You're probably wondering, "How does a Tonik Flex Loan work?" The Flex Loan[2] is the latest loan offering from Tonik. Since it's an unsecured loan product, you won't have to declare any asset as collateral to enjoy the Flex Loan's high loan amounts and low interest rates.
Tonik complies with Data Privacy and BSP regulations, so no need to worry if it's a safe and legit online loan option. Tonik also implements safety measures such as biometrics and facial recognition, two-factor authentication, encryption, and more.
What are the Features of a Tonik Flex Loan?
As Tonik's best non-collateral loan yet, the Flex Loan is the perfect choice if you're looking for accessible online loans. Check out its features and benefits below:
✔️ High Loan Amounts
Tonik offers flexible loan amounts that suit a variety of needs, such as funding home improvements and purchasing appliances and other big-ticket items. Borrow any amount from ₱20,000 to ₱250,000.
✔️ Fixed and Low Interest Rates
With Flex Loan's fixed interest rate, your monthly repayment amount stays the same throughout the whole term. It's easy to manage your budget because you know exactly how much you'll pay every month.
Get the Tonik Flex Loan for as low as 1.7% add-on interest rate, for a maximum term of 24 months. This makes it one of the online loans with the lowest rates in the Philippines.
✔️ Flexible Repayment Terms
No rush—pay off your loan in six, nine, 12, 18, or 24 monthly installments. You can also choose your own due date. This is convenient since you can set your payments closer to payday.
✔️ No Hidden Fees
Just take note that Tonik requires a one-time processing fee of ₱1,000, which will be deducted upon cash disbursement. If you fail to pay on time, you'll also have to shell out a late payment fee of ₱500.
✔️ No Collateral Needed
Providing collateral can be a major financial headache for Filipinos since not everyone has enough valuable assets. With the Tonik Flex Loan, employed borrowers need to submit their latest bank statement and proof of income only.
✔️ Easy and Convenient Application
You won't need to step out of your house and stand in a long line for hours at a bank branch just to apply for a loan. As an all-digital bank, Tonik processes and approves all loan applications online through its mobile app. You can apply for the Flex Loan anytime, anywhere.
Simply download the Tonik app[3] on Google Play or App Store, fill out the loan form, upload all the requirements, and wait for Tonik to approve your application and disburse the money.
✔️ Quick Approval
Compared to traditional banks, some of which take as long as five to seven days to approve loan applications, Tonik approves Flex Loan applications in as quick as one day. That means you can immediately pay for any urgent needs.
Take note, however, that the Tonik Flex Loan approval time will depend on how quickly you submit all documentary requirements.
Who is Eligible for a Tonik Flex Loan?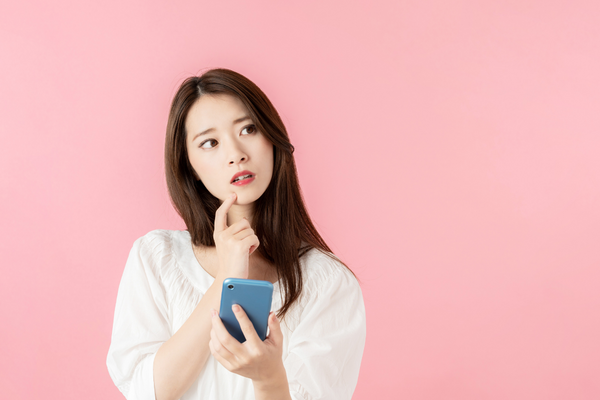 As long as you meet the following eligibility requirements, you can apply for a Tonik Flex Loan:
Filipino citizen and resident

23 to 58 years old

Currently employed with a minimum monthly income of ₱15,000

With a valid TIN and any valid government ID

With a Tonik savings account
What are the Tonik Flex Loan Requirements?
You don't need to go through the hassle of gathering mountains of paperwork to apply for a Tonik Flex Loan. Here are all the documents you need to submit together with your online application:
A

valid government ID (any of the following):

Philippine passport

Philippine driver's license

Unified Multi-Purpose ID (UMID)

Social Security System (SSS) ID

Professional Regulation Commission Identification Card (PRC ID)

Postal ID

National ID

ePhilID

Digitized PhilHealth ID

Voter's ID with 2 QR codes

Digitized TIN ID

An ATM card

Latest Bank Statement of Account

Containing full name, account number, and the bank's name

With last month's transaction history

Tonik Savings Account

Proof of income (any of the following):

Latest payslip

BIR Form 2316

Certificate of Employment
How Do I Apply for a Tonik Flex Loan?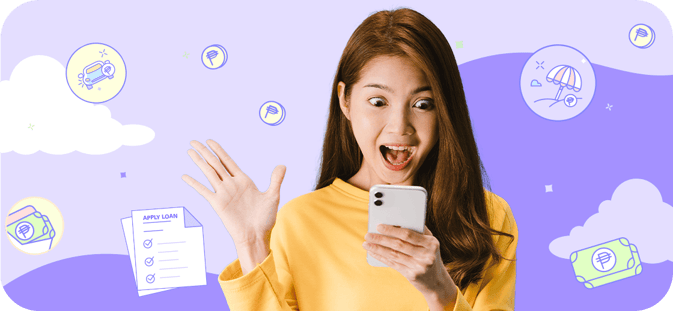 It takes only five easy steps to finish your Tonik Loan application. Take note of them below:
Download the Tonik app. Sign up if you don't have an account yet.

Once done, click Loans and tap on Flex Loan

.

Follow the on-screen instructions. Fill in the required information and upload all your documents.

Confirm all details. Click Accept

and provide your signature.

Wait for Tonik's in-app notification if your application is approved, after which they'll disburse the amount to your Tonik Savings Account. That's it!
If you change your mind midway through the process, just click Cancel on the top right side of the app.
How Do I Pay Off My Tonik Flex Loan?
To pay off your loan, just link your ATM account, from which Tonik will deduct your monthly repayment.
Alternatively, you can choose to have it debited from your Tonik Savings Account. Make sure you top up your account with enough cash in order to avoid any late payment fees.
Top up through the following:
BPI Direct

UnionBank Direct

Local bank debit card

PESONet

InstaPay

7-CONNECT

CLiQQ

SM Business Centers

M Lhuillier
If you're ready to settle your loan in full before the end of your term, you can do so through the app. Click I want to close my loan, check your outstanding balance, and tap Close my loan. Again, make sure your account contains enough funds. You'll then receive a Certificate of Full Loan Repayment.
Related reading:
Final Thoughts
Tonik Flex Loan offers one of the quickest and easiest ways to secure funding for whatever dream you're working toward. Its flexible terms and low interest rates are some of the most attractive in the market. But all the same, make sure you're disciplined and capable enough to pay off the loan before you avail of one.

Sources: