Dreading Valentine's Day this year? Don't let the sight of happy couples make you green with envy or break down in tears. The occasion isn't exclusive to romantic couples, you know. Valentine's Day should be a celebration of love in general, including love for your family, friends, and especially yourself.
So it doesn't matter if you're single on Valentine's Day. There are still plenty of ways you can enjoy yourself, and trust us—these activities and events will make Valentine's Day for singles fun and exciting. So have at it, enjoy the love month!
How to Make Valentine's Day for Singles Fun
Enjoy an Outdoor Movie Screening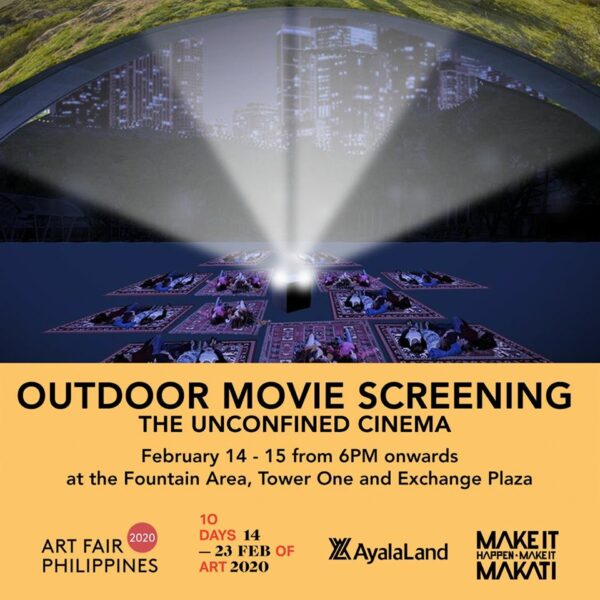 Who says outdoor cinema are for couples only? The 10 Days of Art will kick off Art Fair Philippines 2020 with an outdoor screening[1] of One More Chance on February 14 and 15 at Ayala Triangle Gardens, Makati. But instead of using a normal screen, the movie will be projected on the ceiling of Ayala Tower One's fountain area. Pretty neat, huh? Carpets and pillows will be provided for the screening. Just bring your own headphones.
Score a Free Trip as a Third Wheel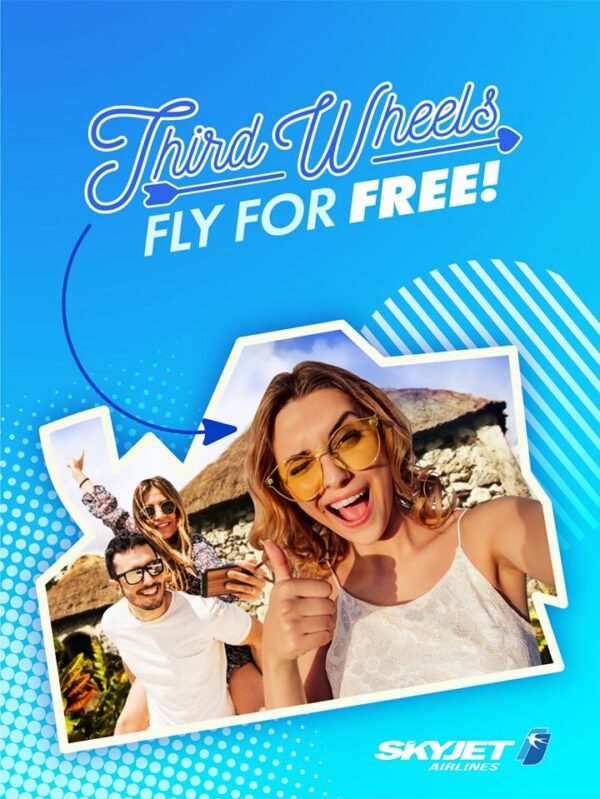 Being a third wheel to a couple doesn't sound so bad now, does it? Thanks to Skyjet Airlines' 1+1=3 promo[2], you can book two tickets to Batanes, Coron, and Siargao and get a third ticket free of base fare. Basically, you can join your couple friends, or better yet, book with two of your single friends and enjoy the best beaches in the Philippines for yourselves. Booking period is from February 10 to February 14 and travel period is from July 1 to October 24.
Read more: Credit Card Promos for Dining, Traveling, and Shopping in 2020
Vibe at a Week-Long Music Festival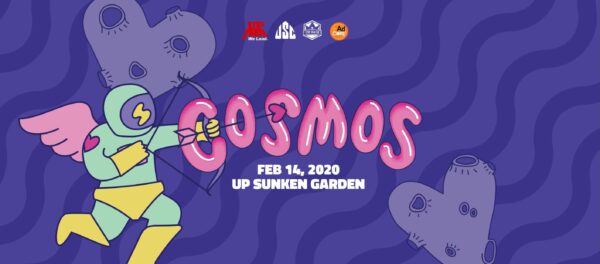 The UP Fair[3] will make Valentine's Day for singles a music-filled occasion. For starters, it's a week-long vibe fest featuring the best artists the country has to offer. Each day of the UP Fair is held together by a certain theme. It started yesterday with Hiwaga as its theme, featuring a slew of artists including Callalily, Unique Salonga, Slapshock and UDD. Other artists slated to perform include KZ Tandingan, Parokya ni Edgar, Rivermaya, and IV of Spades.
Buy All the Books at an Annual Book Sale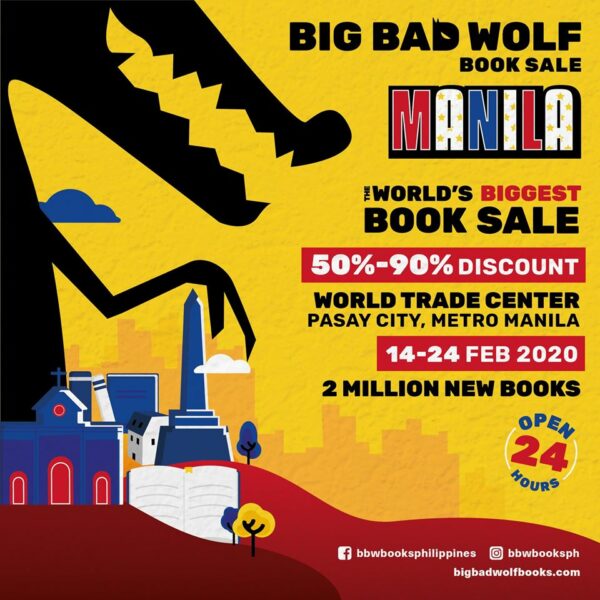 Forget about your lovelife for just a minute. Live the life you want through books in this year's Big Bad Wolf Fair[4] from February 14 to 24 at the World Trade Center, Pasay City. Around 2 million books will be up for grabs with discounts ranging from 50 to 90%. Just like in the previous years, the book sale is open 24 hours so just drop by whenever you want. Part of the proceeds will go to Gawad Kalinga to help out the victims of the Taal Volcano eruption.
Read more: 7 Valentine's Credit Card Promos for Couples This February 2021
Witness the Best Multi-Arts Performances

How about a dash of new age art performances as a Valentine's Day for singles activity? Now that you're single, you're now free to explore new forms of art that your partner won't probably approve of. Fringe Manila 2020[5] is exactly that. From February 12 to 29, enjoy spoken word literature, movement pieces, improv shows, and even a blind talent show for introverted folks out there. You won't regret being single on Valentine's Day, that's for sure.
Watch an Exciting Wrestling Show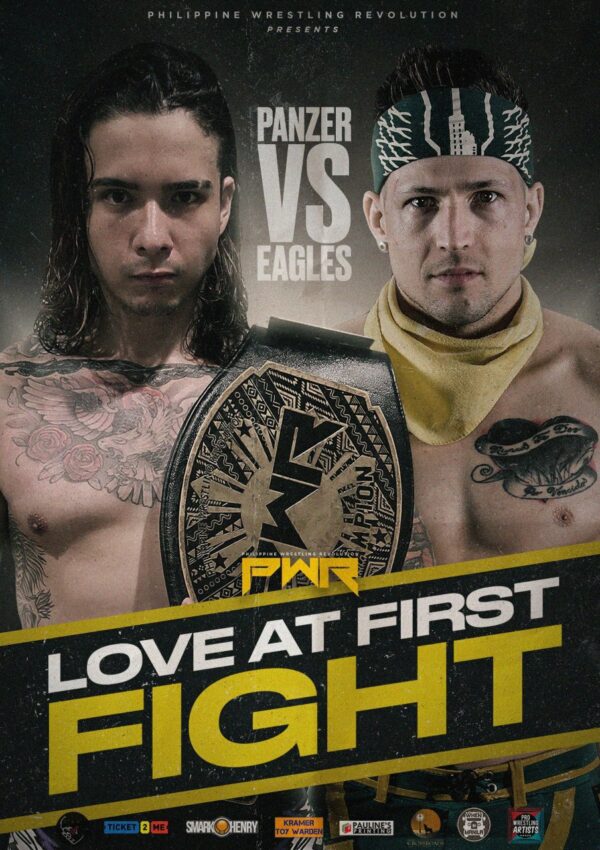 Speaking of something new, how about a wrestling show for the love month? Because that's exactly what's going to happen on February 23 at the Power Mac Center Spotlight, Makati City. Philippine Wrestling Revolution[6] presents PWR Love at First Fight, featuring the PWR Champion Chris Panzer and international sensation Robbie Eagles in the main event. You'd be hard-pressed to find a Valentine's Day for singles event as exhilarating as this.
Read more: Take Your Pick: 22 Credit Cards in the Philippines with the Best Features and Benefits
Binge on Great Movies on Netflix
Being single on Valentine's Day also means having more time for yourself. That means having more time to binge on some Netflix movies. You've been probably too busy with your career that you're forgetting to catch up on all the shows you started last year. So sit back and enjoy these titles that are out this payday Friday, the best version of Valentine's Day for singles.
My Neighbor Totoro (1988) - Spirited Away, and other Studio Ghibli Films are now on Netflix
Deadpool (2016) - The Merc with a Mouth finally arrives on Netflix!
Spider-Man Far From Home (2019) - Get your Marvel fix with last year's web-slinging adventure
To All the Boys 2 - PS. I Still Love You (2019) - the hit Netflix rom-com gets a much-awaited sequel
A Quiet Place (2018) - Before Birdbox, this thriller made us terrified of a post-apocalyptic world
Read more: Netflix vs iflix: Which Online Streaming Service is Better?
Check Out the Latest Blockbusters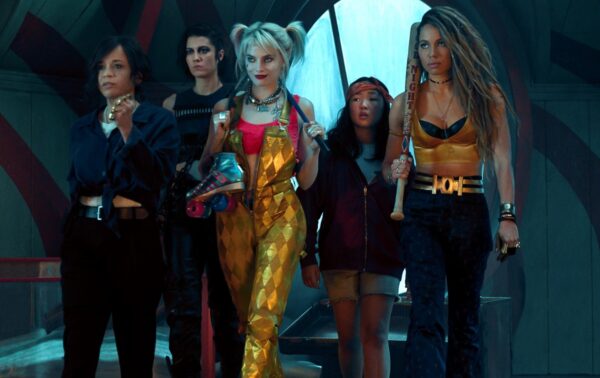 Going to the movies is also what singles do on Valentine's Day. So by all means, enjoy a full cinematic experience at your nearest malls and cinemas. Here are the films you should check out on February 14.
Birds of Prey (2020) - Harley Quinn gets a solo movie along with other superheroines
1917 (2019) - Experience World War I first-hand in this theatrical masterpiece
Dolittle (2020) - Watch post-Iron Man Robert Downey Jr. become an animal whisperer
Bad Boys for Life (2020) - Will Smith and Martin Lawrence reunites as badass cops
Parasite (2019) - Last year's best movie gets a second screening in the Philippines
Treat Yourself to New Sporting Gear
What better way to celebrate Valentine's Day for singles than to shop for new stuff? Time to treat yourself to some new gear at Decathlon's Month-Long Sale. Score items for as low as PHP 100 and get discounts of up to 60% on sportswear and outdoor materials. Just head down to their Tiendesitas, Ortigas Avenue, corner E. Rodriguez Avenue, Pasig City and Marcos Highway, Mayamot, Antipolo City branches or shop sale items on their website[7].
Read more: Affordable Valentine's Day Activities to Celebrate the Love Month
Final Thoughts
Valentine's Day for singles shouldn't involve whining about not having a date. It's a time to appreciate the people around you who care for you unconditionally. So instead of finding love somewhere, focus on your family and friends. Take them out to these fun activities instead because they are the ones deserving of your love and attention more than anyone else.
Read more: 7 People You Should Take Out this Valentine's Day

Sources: