Which video streaming platform is worth your money and viewing attention—Netflix or iflix?
iflix entered the Philippines in 2015. With over 15 million subscribers, iflix brands itself as the world's leading entertainment service for emerging markets. Then came Netflix Philippines a year later. Now, it has grown to over 151 million paying streaming subscribers worldwide and over 6.56 million free-trial customers (as of second quarter 2019).
These two video streaming giants have redefined the way Filipinos, especially the younger audience, watch movies and TV shows. People nowadays prefer to stream or download videos through video-on-demand services than go to the cinemas or even get cable TV subscription. Subscribing to these new platforms allow viewers to watch anywhere and anytime—without any ads—on their devices.
The latest Battle of the Brands edition evaluates and compares the different aspects of using the two most popular on-demand video streaming services in the Philippines.
Whether you're choosing which service to subscribe to for the first time, or deciding to continue or cancel your current subscription, this Netflix vs iflix comparison review is for you. Keep reading to make an informed choice on where to have your binge-watch sessions.
At a Glance: Netflix vs iflix Comparison
Here's a quick comparison table highlighting the basic similarities and differences between Netflix and iflix:
| | Netflix | iflix |
| --- | --- | --- |
| Access to movies and TV shows online | Unlimited | Unlimited |
| Content availability | Mostly Western shows | Mostly Asian shows |
| Compatible devices | Laptop/PC, smartphone, tablet, Smart TV, game consoles, Chromecast, and Blu-ray players | Laptop/PC, smartphone, tablet, Android TV, Samsung TV, LG TV, and any TV via Chromecast or HDMI |
| Number of devices per account | Unlimited | Up to five devices |
| Simultaneous streaming | One, two, or four devices at a time, depending on the subscription plan | Up to two devices at a time |
| Streaming quality | Supports SD, HD, and ultra HD, depending on the subscription plan | Automatically streams in SD or HD, depending on internet speed |
| Content download limit for offline viewing | 100 titles on a single device at any given time | Up to 10 videos for offline viewing |
| Monthly rate | Starts at PHP 370 | PHP 129 |
| Payment options | Credit, debit, and prepaid cards (Visa, Mastercard, or American Express) | Credit and debit cards (Visa or Mastercard) |
| Free trial | 30 days; requires payment details upon signup | 30 days; does not require payment details upon signup |
Content Availability in the Philippines
Both video streaming services offer access to international and local TV shows and movies in a wide range of genres. The better choice depends on the viewer's preference. Take a look at the Netflix vs iflix content availability below.
Netflix: More Choices of Western Entertainment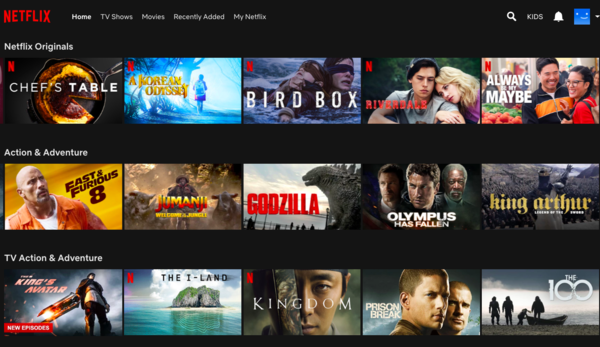 The go-to place for Western entertainment is Netflix, with its extensive library of popular, classic, and indie U.S. movies and TV shows. The top U.S. TV shows you can stream on Netflix include "How I Met Your Mother," "Modern Family," and "Grey's Anatomy."
Its Asian movie selection is rather limited, while Filipino movies are growing in number.
What most viewers like about Netflix is its exclusive content consisting of original movies (such as the worldwide phenomenon "Birdbox"), series (such as "Stranger Things" and Marvel's "Daredevil" and "Jessica Jones"), reality shows (such as "Tidying Up with Marie Kondo"), and documentaries (such as "Street Food" and "Chef's Table").
A noteworthy offering on Netflix is its original interactive content (including the controversial "Black Mirror: Bandersnatch") that enables viewers to choose what they want the characters to do next and shape the story's progression.
Netflix viewers also have more updated choices, as new movies and TV shows are released on the streaming site/app every week.
Read more: 5 Lessons to Remember from Netflix's Get Smart With Money
iflix: Appealing to Asian Viewers' Tastes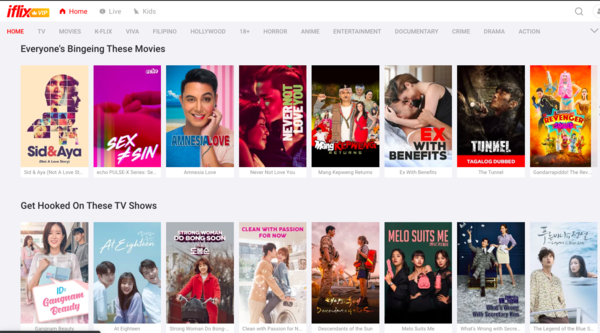 iflix brings something different to the table. Based in Kuala Lumpur, Malaysia, the video streaming company caters to the tastes of the Asian audience, offering a broad selection of Filipino, Korean, Thai, and Indonesian films and series.
For those who love bingeing on K-dramas, iflix has more than enough Korean TV series to please the fans, including the well-loved "Descendants of the Sun" and "The Legend of the Blue Sea." There's also a selection of Tagalog-dubbed Korean movies.
The iflix library has more critically acclaimed Pinoy indie movies (such as Mike de Leon's "Citizen Jake" and Jeffrey Jeturian's "Kubrador") apart from the local mainstream flicks.
Its U.S. content choices may be limited compared to Netflix, but iflix also streams top series like "Big Bang Theory," "Mr. Robot," "The Flash," "Arrow," and "Vampire Diaries."
iflix doesn't update its content library as often as Netflix does, which can be a bummer for those who are always on the hunt for new shows.
Winner: Tie
Streaming Device Compatibility
Netflix and iflix support a vast array of internet-connected devices large and small, catering to every type of viewer. The former allows viewers to stream on more varied devices, including Playstation and Xbox, as well as a wider range of Smart TVs.
Compatible Devices for Netflix Streaming
Smartphones and tablets (iOS, Android, and Windows Phone)
Desktops and laptops
Game consoles (PS3, PS4, Xbox 360, and Xbox One)
Smart TVs (Hisense, LG, Panasonic, Philips, Samsung, Sharp, Sony, and Toshiba)
Any TV using a Blu-ray player or home theater system (LG, Panasonic, Samsung, and Sony)
Any TV using a digital media player (Apple TV or Google Chromecast)
Compatible Devices for iflix Streaming
Smartphones and tablets (iOS and Android)
Desktops and laptops
Smart TVs (LG and Samsung)
Any TV using HDMI or a digital media player (Android TV or Chromecast)
Winner: Netflix
Number of Devices per Account and for Simultaneous Streaming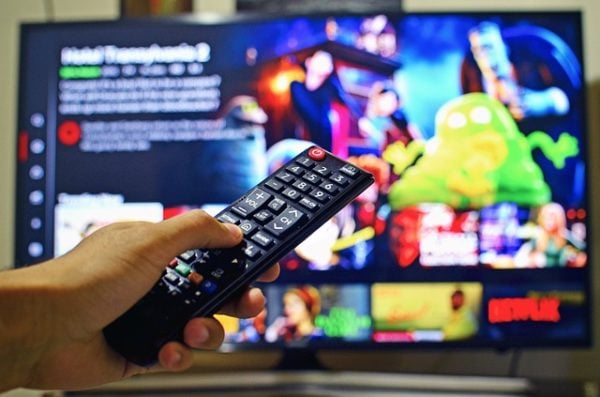 The number of registered devices per account is a big deal if you'll be sharing the streaming service with family and friends. This is a big deal when comparing the advantages of Netflix vs iflix.
You can share with more people at home if you have a Netflix account, as you can hook up an unlimited number of devices per account. iflix users can connect only up to five devices per account. To add another device, you'll have to remove a registered device so that the new one can be accommodated.
Simultaneous streaming on multiple devices is possible to select Netflix accounts. Standard subscribers can stream content from Netflix on two devices at the same time, while Premium subscribers can stream on four devices simultaneously. Those on Basic subscription have to make do with streaming on just one device at a time.
All iflix subscribers can stream up to two devices at a time.
Winner: Netflix
Streaming Quality
Your viewing experience will depend a lot on the audio and video quality when streaming on Netflix or iflix.
Netflix subscribers can watch in standard definition (SD), high definition (HD) or ultra HD (UHD), depending on their plan. HD streaming is available on the more expensive plans (Standard and Premium), while UHD streaming (for viewers with 4K TV and home theater systems) is possible only for the Premium plan.
However, even if you subscribe to a higher plan, you can enjoy HD or UHD-quality videos only if your internet speed is consistently fast. Netflix recommends a minimum download speed of 5Mbps for HD streaming and 25Mbps for ultra HD streaming. If you have that, you can set your video quality setting to Auto or High to watch a movie or series in HD.
To stream decent-quality movies and TV shows in SD from Netflix, the streaming company's recommendation is at least 3Mbps.
As long as your internet speed stays within the 3-5Mbps range, you can watch videos without buffering on Netflix.
On the other hand, iflix can stream both SD and HD-quality videos (though most of its titles are in SD quality only). It has no ultra HD support for its content. Depending on your current internet speed, iflix automatically adjusts the streaming resolution. If your speed dips (lower than 5Mbps), the resolution will switch to SD and can get quite pixelated.
Winner: Netflix
Content Download for Offline Viewing
The top priority for users of streaming services, mostly in the Philippines and Indonesia, is the ability to download content to watch later on the go, found an EcommerceIQ survey.
This feature is common between Netflix and iflix. Subscribers can download their favorite movies and series to view them later while stuck in traffic, waiting for a flight, before going to bed, or whenever and wherever—without an internet connection.
Their difference, however, lies in the download limit per device and how long the downloaded content stays in a device.
With Netflix, you can download and store up to 100 titles per device at any given time. Netflix allows downloads on one registered device for the Basic plan, two devices for the Standard plan, and four devices for the Premium plan.
Downloaded titles from Netflix stay in a device until the account is closed.
As for iflix, its Download & Watch Offline feature is available on the iflix app for mobile devices only. Subscribers can download up to 10 shows in total per device at any given time. Downloaded titles stay for 30 days after downloading and/or 48 hours upon viewing. Unlimited re-downloads are allowed, though.
Winner: Netflix
User Experience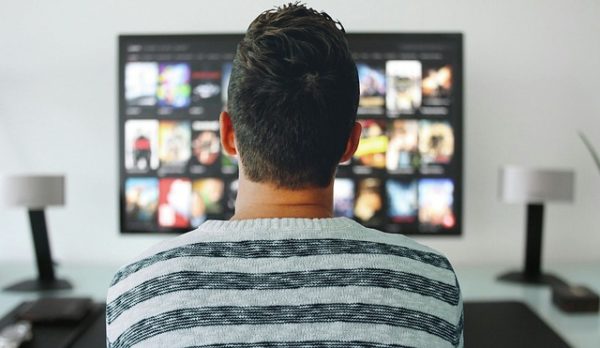 Netflix provides more features for personalizing one's viewing experiences than iflix. You can create up to five individual profiles for different family members based on each user's preferences. Even children can have their own profile consisting of kid-friendly content lineup and recommendations. Parents can also control their kids' viewing on their account.
Netflix has an intuitive engine that shows recommendations based on the genres of movies and series that you watch the most.
iflix offers personalization that's similar to Netflix, too. But users have to manually choose their preferred genres on the platform and create a playlist of their favorite shows.
While watching on Netflix, you can easily go back to or skip to another part of the movie or series. A thumbnail is shown per timestamp as you hover the mouse over, so it's easy to go to the part of the show you'd like to view. iflix doesn't show this kind of thumbnail, so it's hard to skip to your preferred part of the video.
Winner: Netflix
Subscription Cost
iflix has an obvious advantage over Netflix in terms of pricing. Geared toward the mass market, iflix charges only PHP 129 monthly per account. This cost strategy is deliberate on the part of iflix to attract viewers who can't afford a Netflix subscription, which is about thrice as expensive.
iflix has a discounted monthly rate of PHP 99 for Smart, SUN, and PLDT Home DSL subscribers. On top of that, iflix also offers vouchers and other special offers to customers from time to time.
Netflix plans cost PHP 370 for Basic (watch on one device at a time), PHP 460 for Standard (watch on up to two devices at a time), and PHP 550 for Premium (watch on up to four devices at a time).
Winner: iflix
Free Trial Policy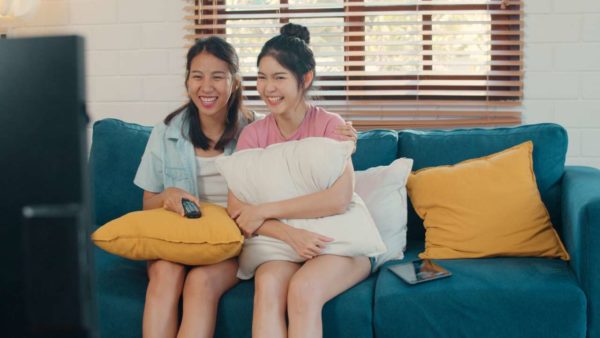 Netflix and iflix offer a 30-day free trial that gives unlimited access to their respective catalog. Free-trial members won't be charged until the 30-day period ends.
However, the two leading streaming companies differ in terms of what happens before and after the free trial.
When you start a free trial on Netflix, you'll be required to enter your credit or debit card details. Your card won't be charged within the free-trial period, and you have the option to cancel anytime before it ends. But if you don't cancel and the period lapses, the Netflix service will automatically continue and your chosen subscription rate will be charged to your account.
iflix offers a better deal to prospective subscribers. It doesn't require payment details to create an account. When the free trial ends, members can still watch select titles for free. However, you'll have to deal with ads popping up before the start of a video or each time you skip while streaming.
Winner: iflix
Payment Flexibility
Both streaming services don't accept cash payments. The only way to pay for the monthly subscription is through Visa and Mastercard credit and debit cards. Netflix also allows payments through American Express cards and prepaid cards.
Read more: Debit Card vs. Credit Card: Which is the Better Card to Use?
Netflix is more flexible in its payment options. If you prefer to pay in cash, you can have your Netflix subscription charged to your Globe, Smart, or SUN postpaid bill. Simply choose your preferred biller when you sign up for a new account on Netflix or through the Globe website.
Winner: Netflix
Netflix vs iflix: Final Thoughts
The better online streaming service boils down to the features that matter most to you and other factors.
Nextflix is the ideal option for viewers who:
Value excellent viewing experience
Want to share Netflix account with a large family
Love watching U.S. movies and TV shows
Interested in watching Netflix originals
Have fast and reliable internet connection
Don't mind paying extra for premium service
In contrast, iflix is the better choice for viewers who:
Prefer Filipino, Korean, Thai, and other Asian shows
Will share their account with only a few users
Have limited budget, as iflix is a lot cheaper than Netflix
Netflix vs iflix? Which online streaming service would you choose?