Every start of the year, a lot of us take the time to look at the calendar to see how many long weekends there are. This 2023, there are 11 long weekends, which means you get more rest days.
Wondering what to do for the long weekend? Take the opportunity to spend more quality time with your family. This is a much-needed breather for everyone who works eight days a week.
Even if you don't have any out-of-town trips planned, you can still make your mini grand vacay not just fun but also productive. To help you plan the rest of the weekend, we've listed down some exciting activities your family can enjoy.
What to Do for the Long Weekend: 10 Ideas to Make the Most of Your Free Time
From day tours to spring cleaning, you and your loved ones have a lot of fun options. Check out these family weekend activities and take your pick.
👨‍👩‍👦 Discover Your Local Area or Go on a Day Tour in the City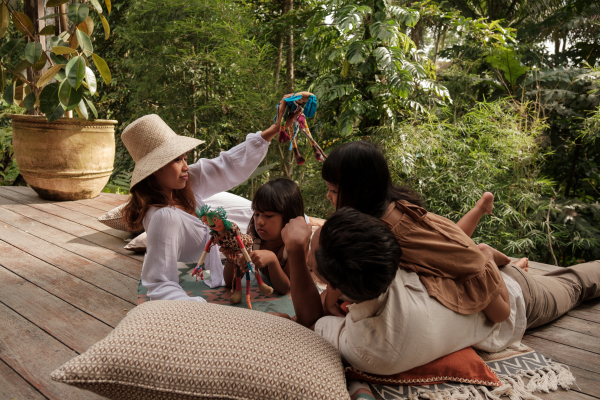 Itching to go out but your wallet's weighing you down? Take your family around town and check out the most talked-about and IG-worthy hangouts you've never heard of. It's the perfect chance to visit the night market that you've been meaning to explore.
Another option is to take a trip down memory lane and see how the places from your childhood or student days have changed.
If you can make room for a city tour, why not visit Manila? Check out Intramuros, the National Museum, and Escolta. You may also choose to bring your family to Binondo for an afternoon of delicious food and window shopping.
See also:
👨‍👩‍👦 Earn Extra Cash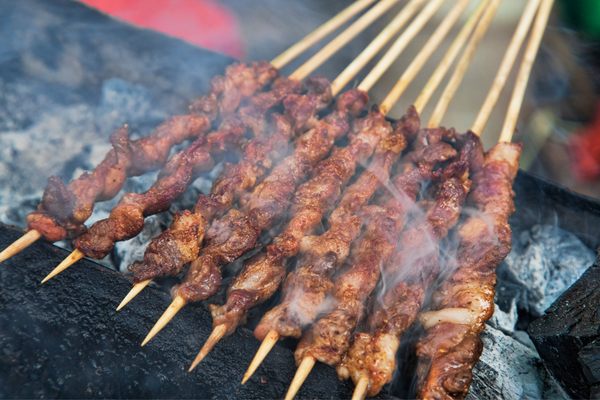 Include this in your list of family weekend activities if you want to teach your kids how to be enterprising. There are many short-term business ideas to consider if you're thinking of what to do for the long weekend.
Some of these side business ideas can eventually become a permanent source of income. Check out the following:
Garage sale – Open your garage to your neighbors where you can sell used items, such as clothes, appliances, and furniture.
Sell some barbecue – Make money out of your grill master skills by selling some barbecue on sticks. Other than pork or chicken, consider selling favorites, such as isaw, chicken feet, and hotdogs.
Sell some finger food – If you don't feel like getting exposed to smoke, why not sell well-loved street food, such as fish balls, squid balls, chicken balls, and kwek-kwek?
👨‍👩‍👦 Exercise with Your Family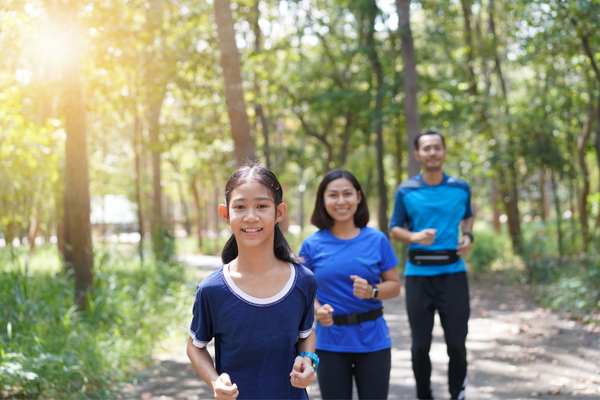 Sure, staying in bed all day and browsing cute pet photos on Instagram is fun and all, but why do that when you can focus on your physical and mental health?
Hit two birds with one stone by starting or continuing an exercise regimen. Wake up your family this long weekend and go jogging. This is also a unique way of catching up since you can share stories as you jog or walk around the block. Isn't it nice to burn those calories with the people you care about?
👨‍👩‍👦 Learn a New Skill Together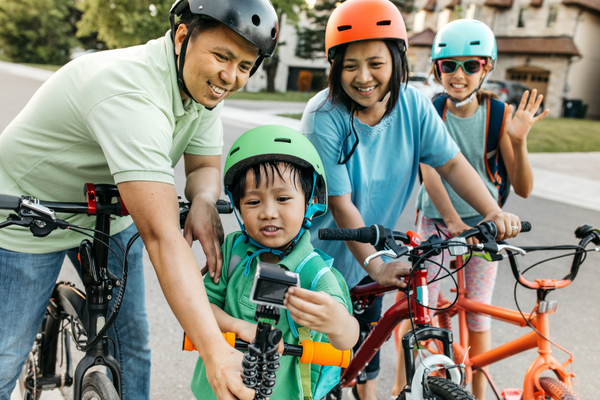 In the past, you probably promised yourself you'd learn how to speak Korean so that you wouldn't need to read subtitles when watching your favorite K-series. Now that there's an upcoming long weekend, it's time to make good on that promise. But make this more fun by getting your family on board.
Here are some new skills that you and your family can learn together:
Pottery
Painting
New musical instruments (e.g., piano, guitar, ukulele)
Cooking
Baking
Sewing
Photography
Video editing (especially for those interested in vlogging)
Riding the bike
Riding the e-scooter
Coffee making
Carpentry
Sports
Saving and investing money (start with the Ipon Challenge!)
Read more: Holiday Pay Rules and Computation for Employers and Employees in the Philippines
👨‍👩‍👦 Fix and Spring-Clean Your Home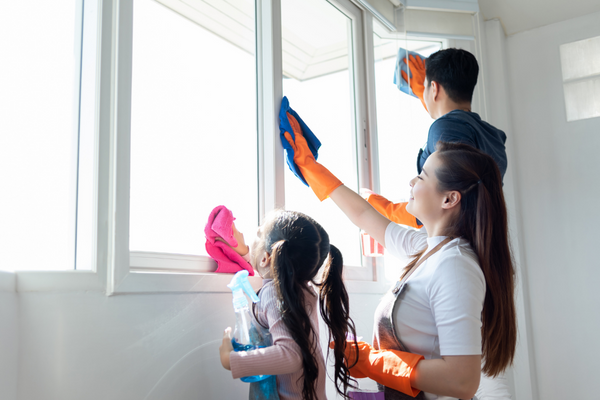 Bring out the new curtains and prepare your handyman tools because it's time to do some home improvement! Fix all the broken pipes and wires, replace old furniture, and redecorate every room in your lovely home.
After all that hard work, it's time to channel your inner Marie Kondo[1] because you have some spring cleaning to do. After all, a clean house is as good as a well-decorated house.
Make it a fun weekend activity rather than a chore by doing it with your loved ones. If you have kids, this is also the perfect opportunity to teach them how to clean up after themselves.
👨‍👩‍👦 Organize a Potluck Party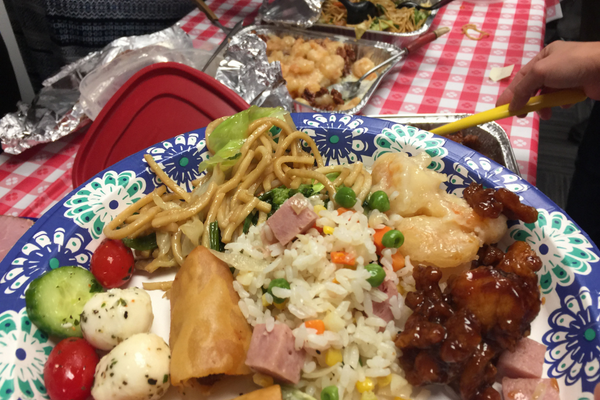 We're all guilty of missing important gatherings with family and friends. Fortunately, long weekends are long enough for you to compensate for that.
Organize a potluck party and invite your relatives or friends to come over. Cooking and preparation is also a great way to bond with your family.
Make the party much more exciting with a few games. If you have family or friends abroad, invite them to the festivities via a video messaging app.
Read more: It's a Hallo-WIN! Halloween Party Ideas Kids and Adults Will Love
👨‍👩‍👦 Go on a Food Trip and Explore Foreign Cuisines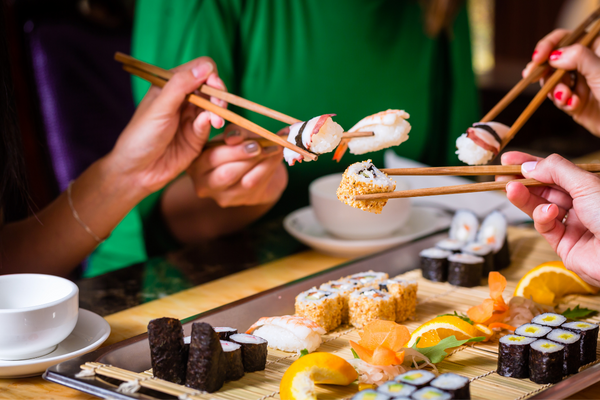 A food trip is one of the many family weekend activities that let you explore other cultures. Broaden your family's culinary horizon by visiting restaurants serving foreign cuisines. Relish the oriental flavors of Chinese food. Cheer your hubby or wifey as they try sushi for the first time.[2] Let your kids explore the richness of Indian dishes.
But don't just go in blind. Before your family goes on this exciting trip, keep the following things in mind:
Check out which dishes are aligned with your family's religion or a family member's health.
Read online reviews to get an idea of the restaurant's authenticity.
Try fusion cuisines to acclimate your family's taste buds to new flavors.
Be respectful of other cultures' food. Don't make snide remarks about the dish. Refuse politely when you're being offered food that you're not comfortable with.
👨‍👩‍👦 Organize a Movie or Karaoke Night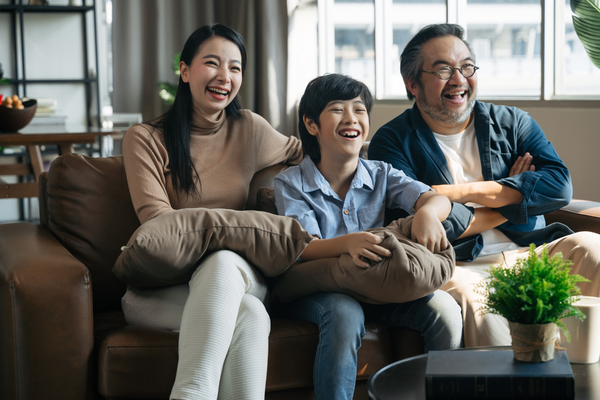 Movie and karaoke nights may seem like the usual family weekend activities. But nothing actually beats the charm of just staying at home and enjoying each other's company.
For your movie night, make sure to stream only child-friendly titles. Better yet, let the kids pick the movie that you'll watch. Get the popcorn ready, but if the family's down for a more festive option, have a box of pizza delivered to your home.
For your karaoke night, take things up a notch by doing it in the backyard over some barbecue (or K-barbecue!). But make sure that you'll stop all the fun before the neighborhood's usual bedtime!
Related articles:
👨‍👩‍👦 Go Grocery Shopping
Many adults find grocery shopping therapeutic. You can actually turn this into one of the best things to do on a long weekend. However, this may be challenging for families with kids, as these little ones will definitely put whatever they see into the cart.
Why not take this as an opportunity to teach them about responsible shopping? For one, you can gamify the shop visit by assigning your kids to pick certain items on your grocery list. As a reward, let them buy an item that they like. Just see to it that what they'll pick is healthy.
After your trip to the grocery, all of you can have a delicious lunch or snack!
👨‍👩‍👦 Start Your Family's Vegetable Garden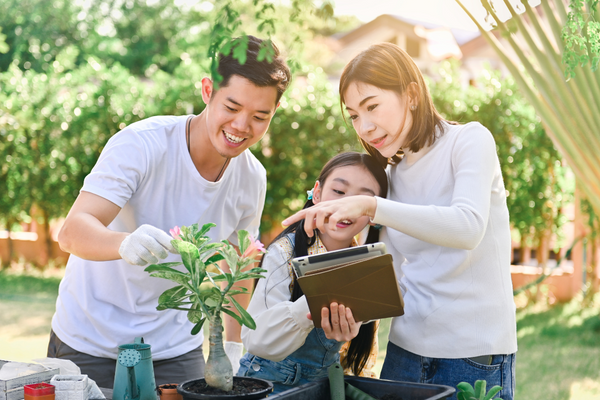 It's not too late to be a plantito or plantita. After all, plants will always be in vogue. But instead of taking care of ornamental greens, you can start a vegetable garden.
This is one of the long weekend ideas that will teach kids about hard work. Eventually, they may be able to appreciate the noble efforts of farmers.
If you have a space in your garden, you can plant tomatoes, herbs, eggplants, green onions, lettuce, and toge.[3]
Final Thoughts
Long weekends offer you a chance to bond with your family and make new memories. When planning what to do for the long weekend, you shouldn't worry too much about the budget.
Know that some family weekend activities are meant to be enjoyed at home. You'll just need to be creative. A much better idea is to have each family member suggest an activity and take things from there.
Enjoy making long weekend plans for your loved ones!

Sources: