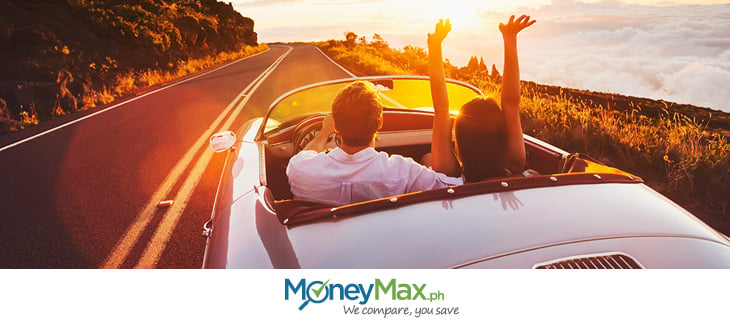 Movies are great entertainment, and come in a variety of genre that fits almost anything people can imagine. Discovering movies that tickle your fancy is always something fun, and if you love cars, there are so many to choose from.
You've already got the Fast and the Furious series running around, and that particular franchise evolved from being just about cars to something epic. But excluding that, there IS a very exhaustive list of movies to watch if you love cars. Here's ten to get you started, listed by order of year.
The Italian Job (1969)
More people are familiar with the version of this film that was remade with Mark Wahlberg in 2003. The original version still had the same premise – a heist planned around the use of Mini Coopers. In this case, these were classic Minis. You'll want to watch it for the boxy but classic look.
Fun fact: Mini's maker BMC provided only a token fleet, the rest of the vehicles used were bought at trade price – which definitely included motor insurance.
Read more:
Taxi Driver (1976)
This film is a classic in more ways than one. Nominated for four Academy Awards, including Best Picture, it won the Palme d'Or at the 1976 Cannes Film Festival. Taxi Driver tells the story of an honorably discharged marine played by Robert De Niro who eventually becomes a vigilante in order to right the wrongs he sees among the people who enter his cab.
While not strictly a car movie, it does shed light on the way we treat public transport, taxis, and ride shares.
Related reading: The Manila International Auto Show is Back! Here's Why You Should Visit Now
The Car (1977)
If you haven't ever seen this one, most people will compare it to Jaws, but with a car instead of a shark. The Car tells the story of a mysterious black car that terrorizes a town, killing people. As silly as it may seem to have a car from hell come at you, it's still fun to watch.
The car in question is a customized 1971 Lincoln Continental Mark III designed by famed Hollywood car customizer George Barris.
Christine (1983)
This film runs in the same vein as The Car, but has the advantage of coming from acclaimed scribe Stephen King, and being directed by John Carpenter. It starts with a misfit kid and a used red-and-white 1958 Plymouth Fury, nicknamed "Christine", in need of extensive repairs.
A series of unfortunate events reveals that the car is possessed and is murdering people who've wronged its current owner is the gist of it. It's a movie that can still send chills down one's spine, but it's also an extremely beautiful car.
Thelma and Louise (1991)
Now, you might be wondering what this movie is doing on this list. It's a road trip film that was ahead of its time, in terms of empowerment. It took the idea of the macho road movie and turned it on its head, casting Geena Davis and Susan Sarandon as the eponymous leads – fleeing their oppressive lives in a somewhat beat up 1966 Ford Thunderbird Convertible.
While it ends in tragedy, you can't argue with the way it still has people discussing the film, the car, and the events that led to its end.
Read more: World Car of the Year
To Wong Foo, Thanks for Everything! Julie Newmar (1995)
In perhaps one of Patrick Swayze's finest films, he plays a drag queen alongside John Leguizamo and Wesley Snipes. Like Thelma and Louise, this is a road trip film, and involves a lot of self-discovery. There is a scene in the film that involves the three picking out a car, and many owners will be able to relate to the dilemma of style vs. substance as they were.
Picking style over substance when you're at a place for clunkers is never a good idea, but you can never deny the sheer glamour of riding in a Cadillac convertible.
Ronin (1998)
At the outset, you'd want to watch this film for Robert De Niro and Jean Reno alone. On the other hand, there's something about the way director John Frankenheimer shot moving vehicles – his mastery of it is enough to draw you into the thick of the story, and the chase scenes are gorgeous.
An Audi S8 D2, a Peugeot 406, three Peugeot 605s, a Citroën XM, a BMW 535i E34, a Mercedes-Benz 450SEL 6.9, and a rare Mercedes-Benz W116 variant with a high-powered engine were used throughout the course of these scenes, as noted in the DVD commentary.
The Fast and The Furious Series (2001-current)
This film is placed as a series on the list for the simple fact that it really showed off the American muscle car scene, and while it didn't seem like it could sustain itself as a franchise, it currently numbers eight films, with the ninth coming in 2017.
Part of the film's success is the fact that the cars are top of the line customs, the other part is the shifting of the story's focal points from street racing, to heists (involving really nice cars). Fast 8 is purported to start a new shift into a spy caper.
Read more: 5 Car Games That You Can Download for the iOS and Android
Death Proof (2007)
Quentin Tarantino's films deserve to be watched if only for the sheer audacity of it all. In the case of Death Proof, it's a mishmash of callbacks and references to older car films and horror movies that shouldn't work – but they do.
Shot in the style of an exploitation action-horror flick, this half of Grindhouse features Kurt Russel as a murderous stuntman and his "deathproof" cars – a 1970 Chevy Nova, and later on, a 1969 Dodge Charger. Watch it for callbacks to some of the films already on this list, and more from other amazing car films.
Read more: 10 of the Most Durable Car Models
Quantum of Solace (2008)
It could be argued that if a Bond film must be on a list of car movies, it should be Casino Royale, but for the sake of the action, Quantum of Solace was selected. The difference between a James Bond car chase and a car chase in the Fast series is the cars. The former takes luxury vehicles to within an inch of its intended use, and then some.
Quantum of Solace is great if you love the European luxury models, such as the tricked-out Aston Martin DBS Bond drives, and an Alfa Romeo 159. If you've got a thing for Ford models, they pop up a lot in the film as well.
Final thoughts
These ten (okay, seventeen technically)films should be enough to get you started, but remember that it's more for entertainment than it is something to pattern your life after. There are even more classic films about cars that you may not have seen yet, so dig in deep and your inner gearhead might just squeal in delight.