Filipino movies are in a league of their own when it comes to linyahan and hugot. A lot of these one-liners are immortalized in popular culture, whether as memes or apt rebuttals to various real-life situations. They can be used not only as wisecracks but also as wise adages.
Some iconic Filipino movie lines about life can make you take a closer look at your finances and personal goals, too—so much so that you might even ask yourself if you're on the right track. And that's a good thing, especially if you have long-term plans in life.
Here are some Filipino movie lines with moral lessons on personal finance and career. Spoilers ahead, so proceed at your own risk!
Filipino Movie Lines About Life That Will Make You Rethink Your Financial Goals
🎬 What Money Can Buy You in "Hello, Love, Goodbye"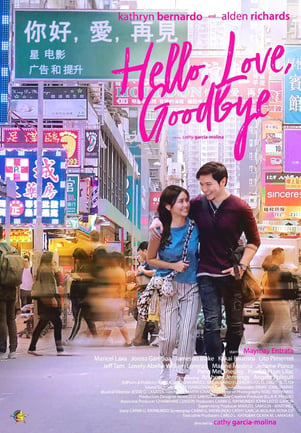 The highest-grossing Filipino movie of all time, "Hello, Love, Goodbye" (2019) tells the story of two overseas Filipino workers (OFWs) in Hong Kong: Joy Fabregas (Kathryn Bernardo) and Ethan Del Rosario (Alden Richards). The two meet and fall in love while dealing with their own personal and financial battles.
You can watch this Filipino movie, which tackles struggles with money and poverty, on Netflix.
Money-Savvy Filipino Movie Line About Life from "Hello, Love, Goodbye"
They say money can't buy happiness. But this gut-wrenching Filipino movie line, uttered by Joy, hammers home the fact that money can in fact buy happiness, from travels for leisure to various sparkly things.
Even if you don't view money through that lens, you can't deny that money can still afford the privilege of choice. For Joy, it was not a choice to work various tough jobs, but a need, just to survive and provide for her family.
It's a harsh world, but while we can't change the status quo yet, one will need to work hard—to be madiskarte, take side gigs, or acquire new skills—to enjoy the privilege of choice.
🎬 The Value of Hard Work in "Kita Kita"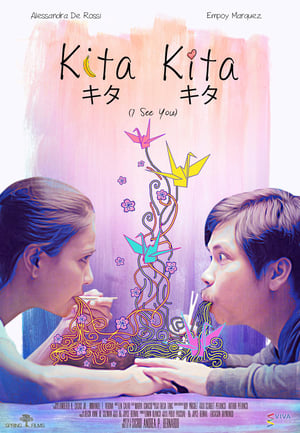 Photo: IMDB
This 2017 sleeper hit, which some critics consider one of the best rom-coms in the Philippines in the past two decades,[1] tells the story of Lea (Alessandra de Rossi), a Filipino tour guide living in Japan, and her friendship with her neighbor Tonyo (Empoy Marquez). Lea goes blind after witnessing the infidelity of her Japanese fiancé. She then becomes friends with Tonyo and the two eventually fall in love.
If you're an #AlemPoy fan, you can rewatch this highest-grossing Pinoy indie movie on Netflix and Amazon Prime Video this 2023.
Related article: Ready to Binge-Watch? Check Out 12 Sites to Watch Filipino Movies
Money-Savvy Filipino Movie Line About Life from "Kita Kita"
You may very well regard this line by Tonyo as one of the simplest yet most memorable Filipino movie lines. It's true: nothing worth having ever comes easy.
We can learn a lot from self-made businesspeople. What we see on the surface is their success. But behind that are countless sleepless nights, soul-crushing failures, debts, and even strained relationships.
Success requires a lot of work, and if you really want to achieve that, you'll have to go beyond creating vision boards.
Attend online business classes during weekends instead of napping the whole day. Take on bigger responsibilities and prove to your boss that you're worthy of that promotion. You get the drift.
🎬 What It Takes to Gain Financial Freedom in "Everything About Her"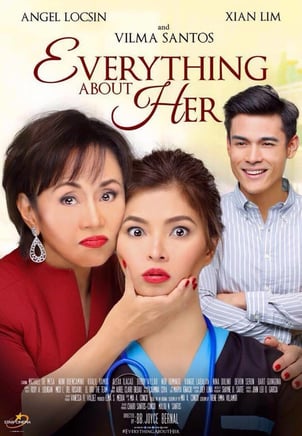 Photo: IMDB
This 2016 movie features Vilma Santos as Vivian, a successful real estate mogul, and Angel Locsin as Jaica, a goal-driven nurse. Vivian learns that she is suffering from Stage 3 cancer, so she hires Jaica, a private nurse.
Their contrasting personalities clash: Vivian can be straightforward and mean while Jaica is patient and persistent. Nevertheless, they both learn important lessons from each other.
Money-Savvy Filipino Movie Line about Life from "Everything About Her"
Some of the most famous Pinoy movie lines tend to be cheesy, with no insights or potential for real-life application. But Vivian's lines in this movie are practical. This Tagalog quote about money serves as a wake-up call to start planning your financial freedom.
Financial freedom is more than just a buzzword tossed around by entrepreneurs and insurance sales agents.[2] It requires self-sufficiency and determination. It also doesn't happen overnight.
It takes proper planning. It even requires a budget, depending on your goals.

🎬 How Unfair the Workplace Can be in "Never Not Love You"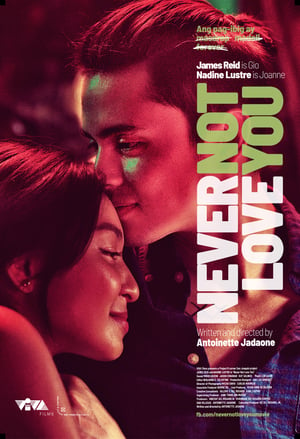 Photo: IMDB
Then-real-life couple Nadine Lustre and James Reid star in this movie about polar opposites who fall in love: one a happy-go-lucky freelance artist, the other a driven, hardworking marketing assistant. Opposites indeed attract, but as their careers take them in different directions, they start slowly drifting apart.
Money-Savvy Filipino Movie Line About Life from "Never Not Love You"
Dapat talaga sa'kin doble sipag kasi hindi naman ako grumaduate from UP, La Salle, or Ateneo. Hindi rin naman ako cum laude.
Joanne, a marketing assistant gunning for the brand manager position at an ad agency, works hard to prove herself worthy of the promotion despite graduating from a less popular university.
The sad reality is that some employers discriminate against hires based on where they studied. Graduates who don't hail from the so-called Big Four have to work twice as hard to get hired or promoted.
Know this, however: the right company will hire and promote you based on your merits and contributions. Plenty of other workplaces would love to have you, as long as you show you're capable and willing to learn.
Related reading:
🎬 The Power of Making Connections in "Love or Money"
Photo: IMDB
Three years after a tryst together, Angel (Angelica Panganiban) and Leon (Coco Martin) meet again in Dubai after a serendipitous turn of events. As Angel helps Leon find jobs and adjust to a new city, they fall in love. But Angel wants more than romance in her life—she wants to send her brother to a good school and pay her mother's hospital bills, something the penniless Leon cannot help her with.
Money-Savvy Filipino Movie Line About Life from "Love or Money"
Ang Dubai ay puro trabaho, koneksyon, at pangarap.
In this line, Angel paints Dubai as a magical place where your dreams can come true—but only if you have the right connections.
You've probably heard this already: Your network is your net worth.[3] The right people can give you opportunities that will help you advance in life or achieve your goals. Your connections are among the things that make you valuable.
This is why it's important to build professional connections, whether at work, trade shows and seminars, or even LinkedIn—maybe not through one-night stands, as Angel and Leon did, though.
🎬 Why Working Abroad isn't as Glamorous as It Seems in "Sunday Beauty Queen"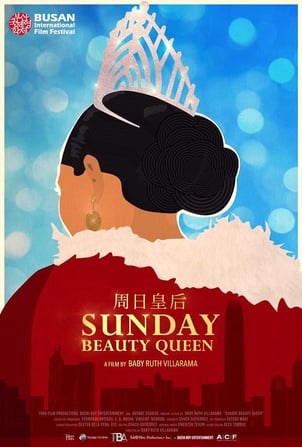 "Sunday Beauty Queen" is a documentary about Filipina domestic helpers in Hong Kong. The film depicts domestic helpers as empowered individuals—breadwinners who work hard to improve their families' lives back home.
Work is tough and the city unforgiving, but there's one thing to look forward to: an annual beauty pageant, through which they can earn a cash prize and the chance to be someone else for a day.
Money-Savvy Filipino Movie Lines About Life from "Sunday Beauty Queen"
Most Filipinos who aspire to work abroad think a glamorous life is waiting for them in a different country—where they can earn a lot of money and afford all the luxuries that a local salary rate cannot afford.
This isn't always the case. A lot of OFWs work 15-hour to 17-hour work days just so they can send money to relatives in the Philippines. Some even scrimp on themselves because while the salary abroad is high, the cost of living is also higher.
It would be unrealistic to seek a comfortable life if you don't work hard to achieve it.
This touching Filipino movie line about family illustrates how sacrifices are integral to reaching financial freedom. OFW or not, working or running a business as a provider brings a lot of emotional challenges. The key is to always keep your goal in mind.
However, families shouldn't depend fully on their breadwinners for all their expenses. This is to foster a sense of financial responsibility for everyone in the family.
🎬 Living Within Your Means in "Kimmy Dora: Kambal sa Kiyeme"
The movie that launched Eugene Domingo and turned her into a household name, "Kimmy Dora" is a story of two ultra-rich identical twins named Kimmy and Dora (both played by Domingo) who share a strained relationship. What moves the film's plot forward is the abduction of Kimmy due to a misunderstanding.
Think of this 2009 movie as a funny and refreshing take on sibling rivalry.
Money-Savvy Filipino Movie Line About Life from "Kimmy Dora"
At one point in 2009, the line "Do you work here?" became very popular among comedy fans. This iconic, funny Filipino movie line perfectly captures Kimmy GoDongHae, the domineering heiress of the GoDongHae empire.
Kimmy speaks these sharp words after spotting a supposedly rank-and-file employee wearing the same high-end dress as hers. She then fires her employee. While Kimmy's reason wouldn't fly in real life, it gives insights into living within one's means.
This is not to say that you're not supposed to buy big-ticket items or treat yourself occasionally. Still, it's important to sort your priorities before splurging.
🎬 Why Just Wanting Something isn't Enough in "The Mistress"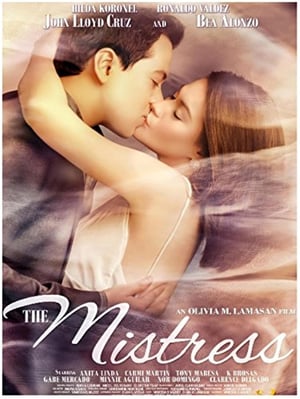 Photo: IMDB
Featuring accomplished actors Bea Alonzo, John Lloyd Cruz, and Ronaldo Valdez, "The Mistress" is a story of a young woman named Sari (Alonzo) who is torn between two lovers. Rico (Valdez), a married old man, has been keeping Sari as his mistress for years. JD (Cruz), Sari's other lover, is determined to win Sari's heart despite the titular character's difficult situation.
Money-Savvy Filipino Movie Line About Life from "The Mistress"
Bea Alonzo, as Sari, delivers this famous Filipino movie line about life. For a lot of viewers, this hits close to home—no one goes through life without experiencing the pain of failing to achieve the things we desire, be it the love of the person we pine for or the promotion we think we deserve.
At any rate, what Sari said isn't the absolute truth. You can look at it from a different perspective. Maybe it's not enough to just want something. If you really want it, you'll work hard for it.
For instance, if you really want that promotion, you should show what you're capable of. If that doesn't work, you should start to negotiate. And if that still doesn't work, maybe you need to resign. You're probably meant for greater things.
🎬 What You Need to Succeed in Business in "It Takes a Man and a Woman"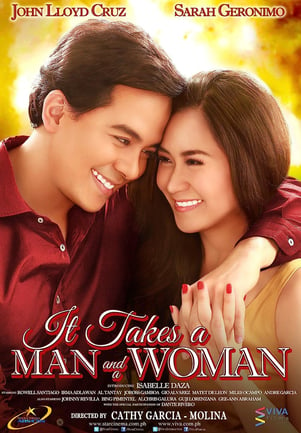 Photo: IMDB
Released in 2013, the film is about exes Miggy Montenegro (John Lloyd Cruz) and Laida Magtalas (Sarah Geronimo) working in the same company, Flippage, after their breakup. This is to acquire the international magazine title MEG as part of their publishing company's portfolio.
Money-Savvy Filipino Movie Line About Life from "It Takes a Man and a Woman"
When establishing a business, you need to earn the trust of your customers and investors. The movie's circumstances may differ from your own, but this rule still applies.
If you're setting up a business to sell retail goods, trust plays a big role in your earning potential. Be transparent with your customers by publishing reviews and feedback, addressing any issues, and offering quality customer service.
Meanwhile, if you're planning to get a loan to launch a full-blown business, you need to establish to your investors—in this case, a bank—that you have the ability to repay debts.
🎬 How to Choose Financial Priorities in "My Lady Boss"
"My Lady Boss" is about Zach (Richard Gutierrez), a young professional, who looks for a job outside his family's business to get back on his rich grandfather's good side. Later, he gets a job as the assistant of Evelyn (Marian Rivera), a terrifying brand manager.
Money-Savvy Filipino Movie Lines About Life from "My Lady Boss"
At one point in your life, you'll face multiple financial responsibilities that will force you to prioritize your expenses. You'll have to make tough decisions to reach your financial goals. The key is knowing when to say no.
As the famous saying goes, you can afford anything but cannot afford everything at the same time. To get the best out of this situation, you'll need to reassess your budget, your lifestyle, and financial priorities.
See also:
Final Thoughts
A lot of Filipino movies are as entertaining as they are inspiring. They leave viewers with lessons they can apply in real life.
Remember these Filipino movie lines about life in case you're dealing with a difficult situation or making an important financial decision.

Sources: