The views from your bedroom can be quite postcard-perfect; most veggies and fruits are usually fresh and come straight from the farm, and there's virtually no vehicular traffic and rush hour to deal with. Those quaint and charming little villages farther north of Baguio[1] could be more than just a place to spend the long weekends at.
Below are some tips to how to live a millennial life on a mountain province.
Consider Freelancing
If you prefer to do freelance projects and would rather work in the comforts of your own home, moving up north in the mountain villages of the Cordillera region is actually something to consider. As mobile technology becomes increasingly available in areas that were once considered remote, escaping the chaos of Metro Manila's traffic-ridden streets and the high cost of living in a metropolitan city has now become a realistic option.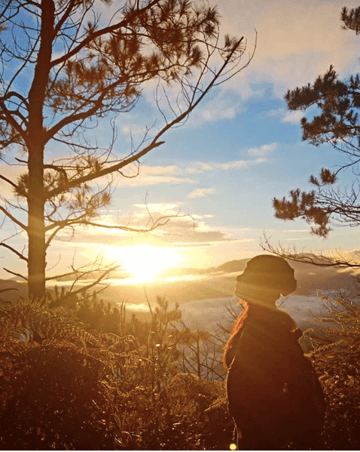 Take the case of relocating to Sagada in Mountain Province. This once charming mountain village has become more popular with tourists during long weekends and the holidays. A few of those who have been enamored by its pine trees, waterfalls, rice terraces, a gazillion trekking routes, and a complex cave system have actually moved there to do freelance work. Mobile and internet connections are relatively strong and are often available 24/7 unless the province and the entire region is battered by a super typhoon.
In case you find Sagada a bit touristy, there are nearby villages on the outskirts that you might want to consider. These villages are what Sagada was like 30 or so years ago—quaint and rustic. Although mobile connections are okay, logging in to check your email could be difficult at times. But if you're someone who doesn't mind trekking for an hour or so to Sagada so you could do and submit your work online, then that should work out perfectly fine.
Decide on Lodging
Most of those who have managed to relocate to Sagada either rent houses or rooms on a monthly basis. The closer you are to town, the pricier your rent is and the more difficult it becomes to find houses and rooms that are available for rent on a long-term basis. Renting a typical house in Sagada that has, say, 3 bedrooms and a bathroom is way cheaper than what you would pay for a studio unit in a residential condominium in Pasig or Taguig.
Unless you've settled down with a local whose family is from Sagada or the nearby villages, owning a piece of property there is probably out of the question. You could perhaps lease a property on a long-term basis, like what a very few outsiders did. Again, that's assuming you're in very good terms with the property owner and the entire community. That's because there were incidents in the past were some outsiders were actually physically booted out of their homes because they've managed to disrupt the community.
But if you're someone who can't exactly leave the financial comforts of being part of a Metro Manila-based company but enjoy the benefits of flexible working days and doing work on a more mobile basis, then perhaps you might also want to consider moving to nearby Baguio City, a chartered city in the Cordillera that is actually part of Benguet province.
Other Career Opportunities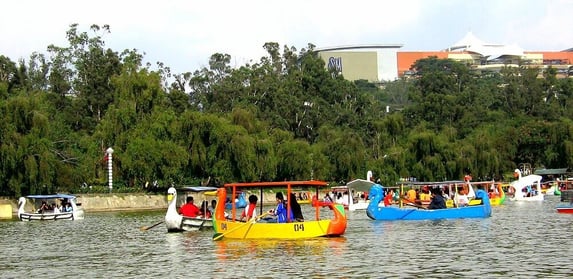 Baguio has become more urban[2] over the past few years. Dozens of call centers and other business process outsourcing firms have set up shops in the country's summer capital, largely because of the presence of colleges and universities there. The number of hotels, inns, restaurants, and other tourist establishments has risen exponentially to cater to the influx of visitors who swarm to the pine city on weekends and during the long weekends and the holidays. All of these provide viable employment prospects for you, whether you're looking for a temporary gig or full-time work.
Although living in Baguio is probably somewhat similar to what it's like surviving in Metro Manila, it's the cooler weather and the overall low-key vibe of the Mountain Province that attracts many millennials to take up residence there. With the right amount of hustle and wise planning, it can definitely serve as a fulfilling, life-changing experience.
This article is in partnership with Lamudi.com.ph, the leading real estate marketplace that offers sellers, buyers, landlords, and renters a secure and easy-to-use platform to find or list properties online.

Sources: