The government has eased its quarantine restrictions in some parts of the country after two months. You can now travel without a quarantine pass, provided you wear a face mask and maintain social distancing. However, only a handful of transportation operators can go back back on the road. One of them is Grab Philippines.
The ride-hailing service resumed its operation last June when select parts of the country, including Metro Manila, were put under General Community Quarantine. Apart from existing Grab safety measures, Grab launched guidelines to ensure the safety of both passengers and drivers during the new normal.
Here are the safety measures Grab Philippines has in place for the riding public.
Grab Do's and Don'ts for Passengers
To ensure that your GrabCar ride is pleasant for both you and your GrabCar driver, Grab Philippines issued some basic ground rules:
DOs
Choose the right GrabCar ride that caters to your need
Be polite and respectful when communicating with your driver at all times
Be punctual and only book your GrabCar ride when you're ready to go
Obey traffic rules and regulations
Confirm your GrabCar driver's identity and only get into the vehicle if the driver's details match your booking details
Put your seatbelt on
DON'Ts
You cannot bring dangerous weapons that can be used against your driver
Don't share your Grab account or use multiple accounts
Lastly, don't ditch your GrabCar ride as this can disrupt drivers
Read more: Your Guide to Using GrabCar Philippines in the New Normal
Grab Safety Features for Passengers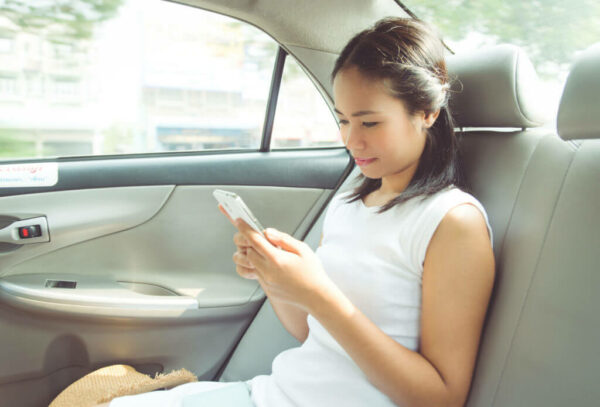 Grab also offers various app features to better protect you and your information.
Emergency Button. You can use the emergency button on your Grab app to call for help. The app will notify your loved ones and the local authorities of your exact location.
Share My Ride. With this feature, you can share your location easily with our loved ones in real-time. They will also receive the details of your ride and your driver.
Suspicious Login Detection. Grab performs security checks to verify your identity.
Driver Fatigue Management System. Using data science, this system analyzes your driver's fatigue level and reminds them to take a break when needed.
Driver's Weekly Report Card. The app tracks their partner-drivers' driving traits and gives them weekly reports to improve on Grab safety and comfort.
Grab Personal Accident Insurance
Grab Philippines isn't different from other transportation modes. Accidents happen even to the safest cars and most careful drivers. For instance, a Grab car smashed into a glass wall of a school in San Juan City in 2017. Nobody died or got injured, but the passenger was hurt. The driver was said to be sleepy during the incident.
This and other cases of road mishaps highlight the importance of car insurance. The Land Transportation Franchising and Regulatory Board (LTFRB) and the Department of Transportation require Transport Network Companies (TNCs) like Grab to have the Passenger Personal Accident Insurance Program.
An LTFRB memorandum also states that passengers of public utility vehicles are entitled to a maximum benefit of PHP 200,000 for accidental injuries and death.
For its part, Grab Philippines has a private insurance company, the Great American Insurance Group, to provide a personal accident insurance policy to all its partner-drivers and passengers.

What Does Grab Insurance Cover?
Grab insures drivers and passengers for injuries, permanent disability, or death due to an accident that occurs from boarding to drop-off. The insurance also covers medical expenses for injury treatment.
Grab's Group Personal Accident covers all GrabCar rides and is the first of its kind insurance for both drivers and passengers. In the ride sharing industry. The policy doesn't incur additional costs.
This policy covers the following:
Permanent disablement. An insured driver or passenger who sustains an injury during the covered trip resulting in a permanent disability can file for claims. The compensation is based on the degree of impairment.
Medical expenses. You can also claim compensation if you sustain an injury during your covered trip that needs medical treatment. The expenses will be reimbursed within 30 days of the accident or up to the maximum of another 30 days from the date of the first treatment.
To report an accident that occurred during your GrabCar trip, you need to contact Grab's customer service and the police immediately. However, you should report the accident no later than 30 days of its occurrence. You should also submit relevant proof and documents such as medical certificates, medical bills, proof of Grab booking, etc.
Read more:
Grab Safety Measures Under the New Normal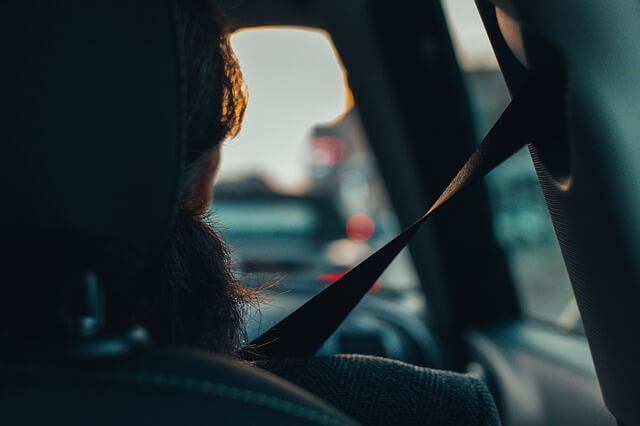 Grab Philippines has also issued additional safety guidelines[1] for the safety of passengers and drivers as we enter the new normal. The protocol is in line with the government's health and safety guidelines.
GrabCar only accepts cashless payments for rides via GrabPay or credit/debit cards.
A maximum of four passengers is allowed in a Grab ride.
Your GrabCar driver will open the trunk for your bulky items, but he or she can't touch your belongings. You should put the items in the trunk.
GrabCar cannot transport COVID-19 positive individuals.
You and your driver should wear a face mask at all times. You or your driver can cancel a booking without penalty if you or your driver isn't wearing a mask.
Drivers must keep their vehicles disinfected at all times, especially at the end of every trip. Vehicles must undergo deep-disinfection every other day. Once cleaned, drivers must allow the chemical to dissipate before boarding a passenger.
Drivers are encouraged to have a hand sanitizer and disinfectant sprays with them to keep surfaces and hands clean after every booking.
Each GrabCar must have a non-permeable acetate barrier installed between passengers and the driver.
You cannot book a GrabCar ride for others to allow for proper contact tracing when needed. You must also show your booking code to your driver before entering the assigned vehicle.
Your GrabCar driver is required to open and close the vehicle's doors. You can't touch the doors yourself.
Passengers aren't allowed to eat and/or drink inside the car.
You will receive a notification via GrabChat every time you book a ride. This is a reminder of the proper safety and hygiene protocol you need to follow during the ride.
Read more: The Real Cost of Being a Grab Peer or Uber Partner
GrabProtect for Driver
Grab also launched GrabProtect[2] for its drivers. It includes an online health and hygiene checklist, a mask selfie verification tool, safety and hygiene certification, hygiene kits, and mandatory deep disinfection of vehicles. GrabProtect ensures your Grab ride is as safe as possible.
Final Thoughts
Apart from existing Grab safety measures covering accidents and emergencies, Grab also complies with the government's health and safety guidelines under the new normal. However, this protocol isn't just for its drivers--you also have to do your part to ensure the safety of everyone. Always wear your mask, disinfect every after a ride, and maintain social distancing.
Sources: