Everything seems to be on video these days. What better place to have a camera recording everything than in your car?
With more cars on the road and dash cam prices in the Philippines now more affordable than ever, it's the best time to buy one for your vehicle. Whether you're a new driver or an experienced one, everyone needs an extra set of eyes with a full view of the road and everything caught on camera.
Pretty soon, it might even be illegal to drive around in the Philippines without a dash cam installed in your vehicle.[1] If you're still on the fence about buying one, we'll explain why you should get a dash cam.
What is a Car Dash Cam?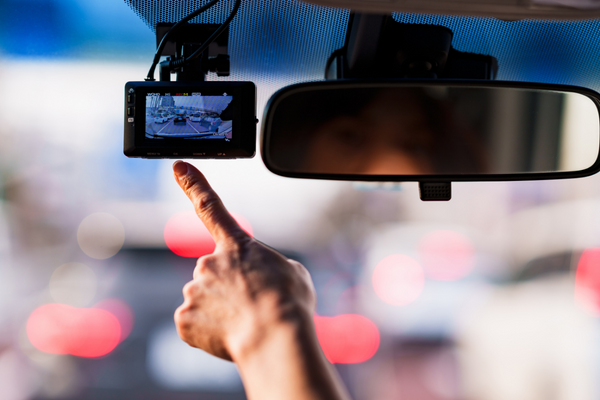 A dash cam or dashboard camera is a small in-car device mounted on your car's dashboard. Its primary purpose is to be a silent witness as it records everything on the road.
How Does a Dashboard Camera Work?
A dash cam is mounted on or near the middle of the front windshield and starts recording when you turn on the ignition. It uses your vehicle as the power source and records continuously on a loop, allowing it to capture everything within its field of view on video.
Most dash cams are easy to set up and can automatically power up. You can buy in-car dashboard cameras that won't require you to manually fix the settings to start, stop, or save the recordings. Some dash cam models also allow you to upload recordings to the cloud for safekeeping.
Essential Features of a Dash Cam
You can easily buy a dash cam online or at any car accessories store. Dash cam prices in the Philippines range from ₱2,000 to as much as ₱75,000.
But the best car dash camera need not be the most expensive or the most advanced. As long as it has the following features, you're good:
Automatic start and recording - You no longer have to turn on the dash cam as it automatically powers up and starts recording as soon as you start your vehicle.
Loop recording - Because of limited video storage, most dash cams have the loop recording feature, which overwrites the earliest data once the memory is full.
Memory capacity - Your dash cam storage will depend on the model and its memory card. But with the loop recording feature, dash cams with up to 128GB capacity are acceptable.
Field of view - Crucial video footage can sometimes come from other directions. A large enough field of view can capture it effortlessly. However, this also means that the larger the field of view, the more the video can look distorted. So try to get within the 125° to 165° range.
Secure attachment - To ensure that your dash cam is securely attached, it should be mounted rather than attached with an adhesive or suction cap. With a mount, the dash cam can stay in place even through bumps, vibrations, and other big movements in the car.
Audio recording - Sounds and conversations caught on your dash cam can also be crucial in certain situations. Dash cams have very sensitive microphones and can pick up sounds from other cars, drivers, or people when the door or window is open.
Installing a Dash Cam
Most dash cams can just be plugged into a vehicle port, and that's it. But many motorists prefer a professional dash cam installation because of the neat cable management and concealed wiring.
Depending on the configurations of your dash cam, installation can be just a plug-and-play thing or one you can pay professionals for.
5 Reasons Why You Should Get a Dash Cam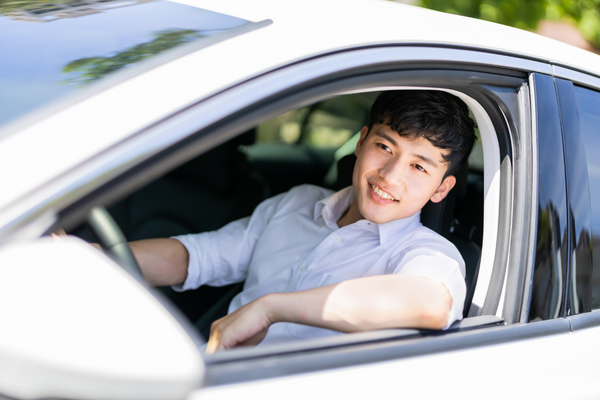 Does your car really need a dash cam, though? The answer is yes. A dash cam is more than just a car accessory. It's a must-have because of the protection it provides. Here are more benefits to installing a dash cam in cars.
1. It Can Be an Anti-Theft Device
A car dashboard camera could help identify thieves, if not prevent the theft of a vehicle completely. Mid-range dashboard camera models have HD resolution, GPS tagging, and time-stamp overlays. These can help locate and retrieve a stolen car and even possibly capture the people responsible for taking it.
2. It Can Record More Than Just Road Accidents
A dashboard camera model can come with a single lens facing the front or two lenses recording footage on a continuous loop. As far as vehicular accidents are concerned, a dashcam can record the incident in its entirety and serve as proof or evidence.
It can even capture footage of accidents or other road incidents where your car isn't directly involved. These can include cases of road rage, reckless driving, freak accidents, or bad driver behavior.
3. It Can Aid in Car Insurance Claims
Many insurance companies in the Philippines acknowledge the usefulness of dashcams. These devices, which can replicate the driver's view of the road, have proven to be indispensable because they offer the chance for insurers to revisit an accident and get a better idea of what really happened.
With dashcam footage, it's easier for insurers to make an informed decision and fend off questionable auto insurance claims. It provides sufficient evidence of whether or not you're at fault in an accident.
Some companies also offer free dash cams with your car insurance purchase. So shop for the best car insurance offering free car accessories like dash cams.
Moreover, compare quotes from different providers and get insurance from an online broker like Moneymax to save money on car insurance. Use the Moneymax comparison tool and talk to a comparison advisor who can help you choose the best insurance for your needs and budget. You can apply directly through Moneymax, which provides end-to-end car insurance services.

4. It Can Discourage Bad Behavior on the Road
A dashcam could throw off thieves when they see a dash cam that can record anything that happens in and around the vehicle.
Moreover, it can change how traffic enforcers enforce traffic or even how other motorists behave on the road.
With your dash cam footage, you have proof to support your claim if you ever encounter aggressive drivers or traffic enforcers who harass you.
5. It Can Give You Peace of Mind
Whether you're a new or experienced driver, having a dash cam installed in your car can give you and your loved ones peace of mind. It encourages safe driving and better decisions while on the road. It's helpful to know that you have a backup of your journeys if something unexpected happens.
Disadvantages of Having a Dash Cam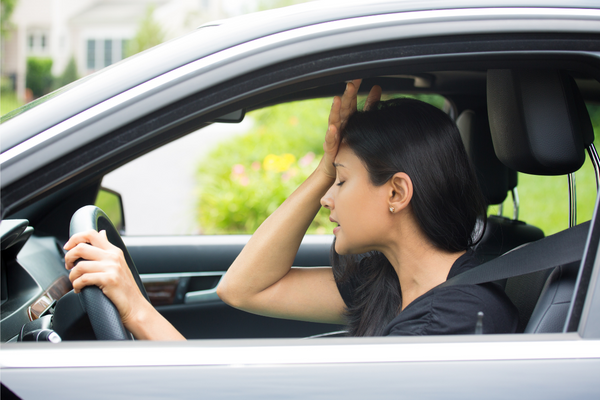 There are many merits to having a dash cam. But there are also disadvantages you should be aware of.
1. Dash Cams Can Be Distracting
This is true for bigger dash cams with larger display screens. It can be distracting if you can't resist looking at the footage being captured. Looking at it for far too long or reaching to tinker with it while behind the wheel can be dangerous.
2. It Can Attract Criminals' Attention
Dash cams record crime, but they can still catch the attention of criminals. After all, a dash cam is one of the most desirable car accessories and possibly the easiest to steal because it's easy to detach from its mounting mechanism.
3. Dash Cams Can be Expensive
The more sophisticated and more features a dash cam has, the higher the dash cam cost. But you don't want to skimp on quality, of course. As much as possible, you want a dash cam with excellent video quality, great memory capacity, a large enough field of view, audio recording, and park mode recording.
4. Some Dash Cam Models Can be a Pain to Install
These days, many dash cams feature clever mounting mechanisms that allow you to easily install them in your car. But there are still dash cam models with complicated wiring that need cabling under your dashboard, which can mess up your car's electrical circuitry.
Read more: List of Car Insurance Add-Ons: What Coverage Do You Need?
Final Thoughts
A dash cam is a convenient and sometimes life-saving tool that lets you record the road as you drive. Getting to enjoy that peace of mind because you know that your vehicle has a silent witness is definitely worth the price. It's a good enough reason why you should get a dash cam ASAP!
Get a Free Car Insurance Quote
Looking for car insurance? Below is a list of top companies and their features. Compare your options and get a free car insurance quote from Moneymax.
| | | | | | |
| --- | --- | --- | --- | --- | --- |
| Car Insurance Company | Maximum Total Sum Insured | CTPL Coverage | Own Damage & Theft Coverage | Acts of Nature Coverage | Death or Disablement Coverage |
| FPG Insurance | ₱4 million | ✔️ | ✔️ | ✔️ | |
| Malayan Insurance | ₱7.5 million | ✔️ | ✔️ | ✔️ | |
| The Mercantile Insurance Corporation | ₱5 million | | ✔️ | ✔️ | |
| OONA Insurance (formerly MAPFRE) | ₱5 million | ✔️ | ✔️ | ✔️ | ✔️ |
| PGA Insurance | ₱3 million | | | | ✔️ |
| SGI Philippines | ₱5 million | ✔️ | | ✔️ | ✔️ |
| Standard Insurance | ₱5 million | ✔️ | ✔️ | ✔️ | ✔️ |
| Stronghold Insurance | ₱3 million | | ✔️ | | |
Source: [1] Mandatory car dashcam bill filed anew in Congress (Autoindustriya, August 2022)