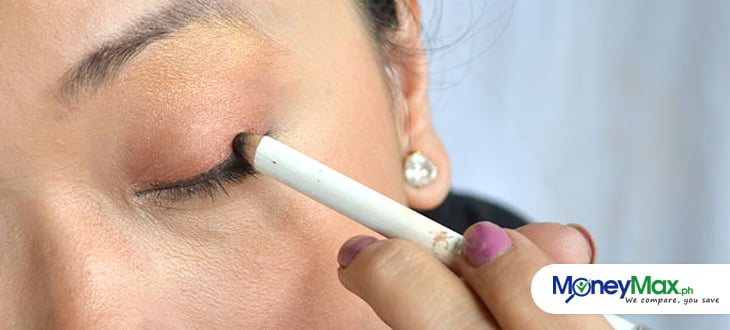 Can you feel the heat? It's a great time to take a dip in the pool or have a fun getaway to the beach. Summer is also the time to have a makeover. Whether you're a student, working girl, or even a mom, there's a simple reason why you'll need a makeover—and that is: to feel and look better.
People will surely turn their head on you when you pass by them. Changing your looks will surely boost your confidence. Here are ways to get a summer makeover for just 1000 pesos or less:
Enroll in an inexpensive gym
The summer season is the best time to show your curves or flex your muscles. Getting in shape is one of the best summer makeovers you may achieve. Enrolling in an inexpensive gym is similar to signing up for a pricey fitness centre. The facilities and services provided may be different but in terms of getting into shape, it is really up to how you incorporate exercise routine in your schedule and be serious in being fit.
Wear your new bikini and flaunt your curves. Make women drool over your sexy abs. Inexpensive gym will only cost 70 to 100 pesos per day. These establishments may not have state-of-the-art gym facilities, but they have the essential equipment you can use to lose weight and tone your muscles. If you're a guy, you may need weights like barbells and dumbbells during your exercise routine. For women, you will need to use stationary bike, treadmill and/or cross-trainer.
Change Your Hairdo
Another way to get a makeover this summer is to have a trip to the salon. There are salon services you may choose such as haircut, hair treatment, or hair colour. Changing your haircut will emphasize your facial features. Changing your hair colour may enhance your looks too. Try the trendy ombre hair colour which is the "in-style" for this year.
Hair treatments, on the other hand, may be pricey especially if it depends on the hair length. There are treatments like hair rebonding, hair reborn, keratin treatment, hair spa and more. Some salons in the metro accept major credit card so you can pay for the services you want to avail. There are hair treatments offered in beauty shops that cost less than 1000 pesos such as hair mask and hot oil treatments. You may use these products at home and apply it onto your hair.
Try a new lip colour
Don't you think it's time to change the lip colour you're using? Find which lip colour that will suit your personality or bring out a different look in you. A right lip colour can automatically intensify your whole look. Do a little beauty shopping to find out what you like best.
Buy new clothes
Since its summer time, you have the right to buy yourself new clothes and update your wardrobe. Your sweaters, jackets and other clothes that provide warmth isn't really what you need for this season.
Head on to the mall and buy sundress, shorts, short-sleeved dress, and other summer-themed clothing items. Don't forget to buy yourself a pair of shades. This can protect your eyes from the scorching heat of the sun. You do not have to buy expensive clothing brands. Take a trip down to the department store and you'll find low-priced outfits. You're lucky if you find items on sale. You may also mix and match old and new clothes to create a cool summer outfit.
These summer makeover tips can be achieved even if you only have 1000 PHP in your wallet. Remember, you don't have to splurge your cash. If you're a frequent credit card user, check for the points you have and redeem your points for rewards such as shopping or salon makeover. This way, you'll have the chance to update your look without squandering too much money.
People who read this also liked:
How I Started a Small Business While Working and Raising My Baby
Get a Home Makeover for Under PHP 5,000
Girls Just Wanna Have Fun: Best Women's Month Sales to Enjoy This Year
Moneymax is a financial comparison website for car insurance, credit card, and loans. Check our products to know more.