Owning a car entails a lot of financial responsibilities. Aside from the car itself, you'll be paying for things like registration, maintenance, and insurance. Many Filipinos choose to forgo the latter, thinking that being careful is enough.
Newsflash—it's not. Before you can even drive your car, you need to buy a particular type of insurance called TPL insurance. What is it and why is it necessary for owning a vehicle in the Philippines?
Let's answer that in this guide.
What is TPL Insurance?
TPL, or CTPL insurance for others, is a basic car insurance that every car owner in the Philippines should get.
TPL means third-party liability. It's also referred to as compulsory third-party liability insurance in the Philippines. As the name implies, TPL covers you from liabilities after an accident that injured or killed a third party.
👉 Is Third Party Liability Insurance Mandatory?
Yes. TPL car insurance is a requirement for all types of vehicles, from private to commercial vehicles, and even trucks and motorcycles. Motorists are required to purchase TPL insurance in the Philippines before registering their vehicles with the LTO.
👉 Why is TPL Insurance Mandatory?
The Metro Manila Development Authority (MMDA) recorded 57,179 road accidents in the country's main metropolitan area in 2022.[1] Imagine if all those vehicles didn't have insurance.
In a culture where frugality is embedded, important things like car insurance are neglected. Most Filipinos will always choose the least expensive option, consequences be damned.
That's why the government had to make TPL car insurance mandatory: to force Filipinos to be more responsible on the road.
What is Third Party Liability?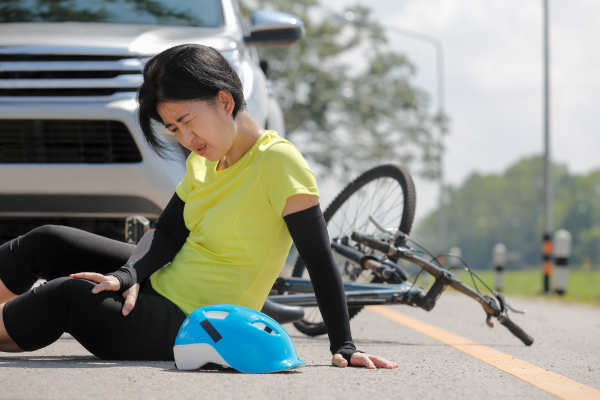 Third-party liability refers to your liability to the third party involved in the accident. But who exactly is the third party? Is it anyone who got hit by the car? How about the people inside the car?
Below is the TPL definition according to Paragraph (c) of Section 386, Chapter VI of the Insurance Code of the Philippines:[2]
"A third party is any person other than a passenger as defined in this section and shall also exclude a member of the household, or a member of the family within the second degree of consanguinity or affinity, of a motor vehicle owner or land transportation operator, as likewise defined herein, or his employee in respect of death, bodily injury, or damage to property arising out of and in the course of employment."
This means that the third party is any unsuspecting person outside the vehicle and is not a member of the family (which includes your spouse and in-laws) or a household member.
If you accidentally hit a pedestrian, your TPL insurance will pay for the medical expenses of the victim. But if you accidentally hit your caretaker, your TPL will not cover your caretaker's medical expenses, unfortunately.
The Insurance Code also defines a passenger in the same section.
"Passenger is any fare-paying person being transported and conveyed in and by a motor vehicle for transportation of passengers for compensation, including persons expressly authorized by law or by the vehicle's operator or his agents to ride without fare."
Here are some of the usual types of passengers together with their respective TPL coverage.
👉 Who is Not Covered by TPL?
Family and close relatives
Employee passengers working for you
Passengers of public transportation
Passengers of service vehicles (delivery services, cable providers, etc.)
👉 Who is Covered by TPL?
Friends and acquaintance passengers
Coworker passengers
What Does TPL Insurance Cover?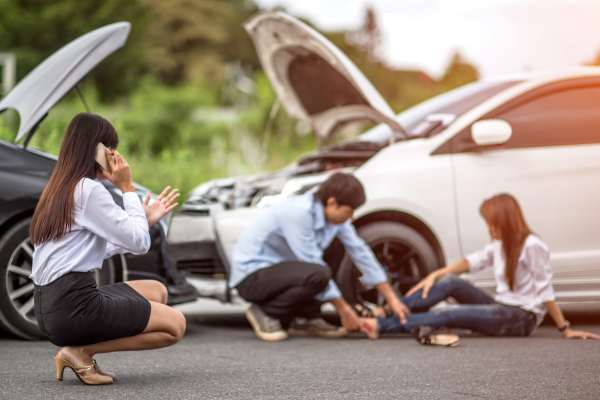 TPL insurance coverage in the Philippines includes the medical or funeral expenses of the third party involved in an accident. CTPL insurance coverage in the Philippines assures that the victim and their immediate family will receive financial assistance of up to ₱100,000.[3]
If an accident leads to the death of a third party, the third party's immediate family will receive ₱70,000 for death indemnity and ₱30,000 for the funeral expenses. A third-party passenger can also get the same amount.
If an accident leads to the injury of a third party, the third party can avail of medical services not exceeding ₱100,000. CTPL insurance in the Philippines can cover hospital accommodations of ₱500 per day maximum of 45 days. For medicine, the victim has up to ₱20,000.
If an accident leads to the permanent dismemberment of a third party, your TPL coverage includes the loss of limbs, hands, fingers, toes, feet, and sight for both eyes, as well as total disablement for up to ₱50,000.
Read more: What Inclusions Should You Get With Your Car Insurance?
TPL Insurance vs. Comprehensive Insurance: What is the Difference?
TPL insurance is mandatory in the Philippines. It covers you from liability only if you get into an accident that injures or kills a third party. Because it's the basic and least expensive type of coverage, it doesn't cover your own bodily injuries or vehicle damage.
Comprehensive car insurance, on the other hand, is not required by law. However, it offers wider coverage—not just for you but for your passengers as well. Some of these include own damage, theft, passenger personal accident, acts of God, roadside assistance, and towing coverage.
How and Where to Get TPL Insurance in the Philippines
Here are the steps you need to take if you'll buy or renew third-party liability insurance by yourself:
Prepare the following CTPL insurance documents:


Your vehicle's Original Receipt and Certificate of Registration
Your driver's license
Another valid government-issued ID
Photocopies of each document listed above

Choose an LTO-accredited TPL insurance provider and buy your TPL policy from it.
Upon purchase, you'll receive a policy with conditions together with a Certificate of Cover or COC. Don't forget to make copies of every document you receive.
Bring these documents to the LTO upon registration to prove that your vehicle has TPL car insurance or TPL motorcycle insurance coverage (if you own a motorcycle).
Note that if you buy a brand-new car, the dealership might offer free CTPL coverage for a certain period. If that's the case, ask your agent if it's bundled in your freebies package.
👉 How to Get CTPL Insurance Online?
Wondering if you can apply for a CTPL policy online? Yes, you definitely can! Various insurance providers, including OONA Insurance (formerly MAPFRE), Allied Bankers, and Paramount Life and General Insurance, offer CTPL online.
As for the process, you'll need to accomplish a registration form on the insurer's website and pay the premium using your credit or debit card. You'll then receive your policy and Certification of Cover (COC) through the email address provided.
The COC contains details like the name of the assured, the plate number of the vehicle, color, chassis number, and the insurer's limit of liability.
How Much is TPL Insurance in the Philippines?
Unlike comprehensive car insurance, which can go as high as ₱15,000, TPL insurance is relatively cheaper and has a fixed rate. It can go from ₱650 to ₱1,000 depending on the type of vehicle you have.
The Insurance Commission (IC) regulates TPL insurance prices for all insurance companies to ensure that car owners nationwide can afford to insure their vehicles.
| | | |
| --- | --- | --- |
| TPL Provider | Premium Starts at | Auto PA |
| OONA Insurance (formerly MAPFRE) | ₱560/year | Motorcycle, tricycle, private cars, and commercial vehicles |
| Prudential Guarantee | ₱610.40/year | Cars and motorcycles |
| Mercantile Insurance | ₱625.40/year | Motorhomes, motorcycles, scooters, mobiles, buses, road building equipment, and trailers |
| SGI Philippines | ₱625.40/year | Cars, motorcycles, commercial vehicles |
| Stronghold | ₱632.80/year | Motorcycle, private vehicles, commercial vehicles |
Related:
How to File a Claim for TPL Insurance in the Philippines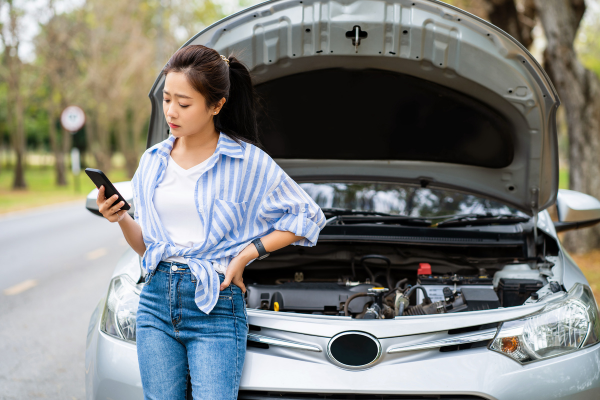 If the inevitable happens, it's always best to stay calm. Gather all the important details of the incident before filing your claim.
Next, contact your car insurance provider immediately and report the damage or loss by providing the following information:
Date and time of the incident
Your contact details
Policyholder's name
Policy number
Nature of claim
The car insurance companies will walk you through the next steps regarding your insurance claim.
👉 What are the Requirements for Filing a CTPL Claim?
Your insurance provider will require you to present certain documents to process your TPL insurance claim.
Here are the basic requirements you need to secure:
Police report containing a detailed account of the incident and who is at fault
Accomplished insurance claim form which can be filled out via the insurer's website or in person at their office
Photocopy of driver's license with official receipt (OR)
Photocopy of certificate of vehicle registration with MVRR number
Aside from the basic documents, you also need to prepare documents depending on the nature of the accident.
Requirements for Third-Party Bodily Injury Claim
Valid ID (if the third party is of legal age)
Birth certificate (if the third party is a minor)
Original copy of Medical Certificate and medical receipts with prescription
Income tax return (in case of loss of income)
Requirements for Third-Party Death Claim
Valid ID of heirs or claimants (photocopy)
Birth certificate (photocopy)
Marriage certificate (if applicable)
Certified true copy of death certificate
Certified true copy of funeral bills or receipts
Income tax return (in case of loss of income)
Final Thoughts
So does that mean TPL insurance is enough to protect you out on the road? Sadly, TPL coverage is limited. It covers only third parties—it doesn't cover you, the damage to your own car, and even the car and property damage to the third party. Also, you'll have to shoulder any amount exceeding the ₱100,000 limit, so you'd better hope you don't get into a terrible accident.
But what if something happens to your car? What if your car got wrecked by another car? What if an earthquake splits your car into two? You need an insurance policy that will protect you and your investment.
Looking for better coverage than CTPL insurance in the Philippines? Below is a list of top car insurance companies and the comprehensive coverage they offer. Compare your options and get a free quote from Moneymax!
| | | | | |
| --- | --- | --- | --- | --- |
| Car Insurance Company | Maximum Total Sum Insured | Overnight Accommodation | Towing Services | Vehicle Removal Crane Services |
| SGI Philippines | ₱5 million | Up to ₱2,000 | Up to ₱5,000 | ₱10,000 |
| Malayan Insurance | ₱7.5 million | Up to ₱1,000 | Up to ₱4,000 | Up to ₱8,000 |
| Mercantile Insurance | ₱5 million | Up to ₱2,000 | Up to ₱5,000 | Up to ₱10,000 |
| OONA Insurance (formerly MAPFRE) | ₱5 million | Up to ₱3,000 | Up to ₱5,000 | Up to ₱10,000 |
| Stronghold Insurance | ₱3 million | N/A | N/A | N/A |
| Prudential Guarantee | ₱3 million | Up to ₱2,000 | Up to ₱5,500 | Up to ₱15,000 |
Sources: