The first step to getting universal health insurance coverage in the Philippines is to become a PhilHealth member. This involves going through a membership registration process on-site, which means going to a PhilHealth office, accomplishing forms, submitting the requirements, and being issued a PhilHealth number.
Although PhilHealth still processes membership registration manually, the government agency has made enrollment simpler through its online registration facility. Now, you can just complete the process over the internet at home. No lines, no hassle.
Want to register as a new member and get your PhilHealth number? Here's what new members need to know.
What is PhilHealth Online Registration?
The e-Registration and Amendment System (eRAS) is a PhilHealth online registration facility that enables Filipinos and foreign residents in the Philippines to enroll in the National Health Insurance Program and get a PhilHealth Identification Number (PIN).
PhilHealth's electronic registration system is an easier alternative to manual membership enrollment, eliminating the need to line up at a PhilHealth office. Online registration is very convenient, especially for those who live far from the closest PhilHealth branch and those who are currently based abroad.
Using the system is free for everyone who has access to a computer or mobile device and an internet connection.

What are the Requirements for a PhilHealth New Member?
Fortunately, the PhilHealth online registration has been made much easier. Now, it requires only a few things.
First, you need to have your active and valid email address. This is where PhilHealth will send you the confirmation, transaction number, and other relevant details regarding your online membership registration.
Second, you must also have a copy of your valid ID, so PhilHealth can verify your identity.
How Can I Apply for PhilHealth Online Registration in 2023?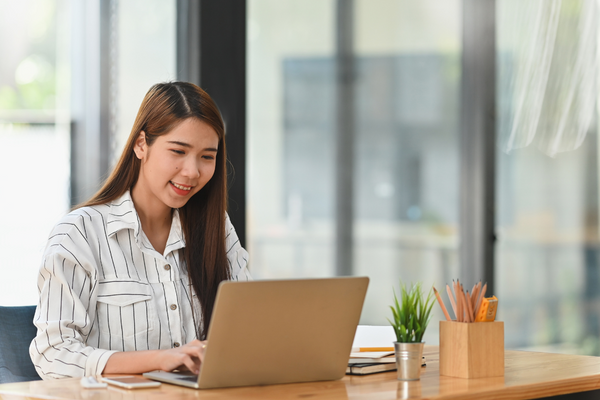 Can I register for PhilHealth membership online? You might wonder. As of this writing, PhilHealth has no dedicated page on its website for the enrolment of new members.
However, you can send your PhilHealth online registration application via email. Here's what you need to do:
Download and fill out the PhilHealth Member Registration Form (PMRF).[1] Acceptable file formats are PDF and JPEG.
Email your completed PMRF to actioncenter@philhealth.gov.ph. Attach a copy or photo of your valid ID. Follow this email subject format: Register<space>Name<space>City/Province/Region.
Wait for your PhilHealth number to be sent to your registered email address within three to five working days.
Related article: How to Get a PhilHealth ID: Requirements and Application Process
PhilHealth Online Registration for Existing Members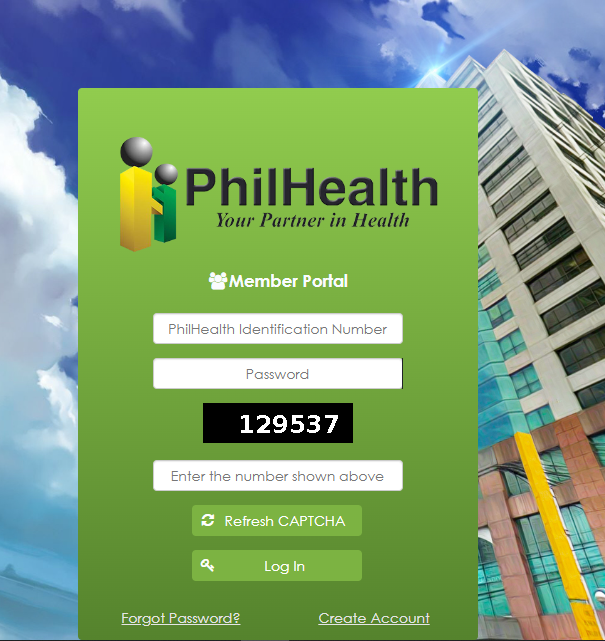 If you're already an existing member, PhilHealth online registration means that you're creating a Member Portal account on the PhilHealth website.
What Can I Do on the PhilHealth Portal?
When you have this online account, you can perform various transactions at home without having to visit a PhilHealth branch:
Access your PhilHealth membership records containing pertinent details such as your beneficiaries
View your posted contributions (Use this facility to see if your employer is actually remitting your contributions)
View, download, and print your Member Data Record (MDR)
Pay contributions online (for self-paying members only)
How to Create a PhilHealth Member Portal Account
You'll need only two things to register: your PhilHealth number and an active email address. Here are the PhilHealth Member Portal account enrollment steps:
Access the portal at memberinquiry.philhealth.gov.ph/member. If that doesn't work, try these steps:

Visit PhilHealth's official website at www.philhealth.gov.ph.
Next, click on Online Services.
Then click on Register/Log-in under "Member Portal."

Click on Create Account.
The online PhilHealth registration form will appear. Provide your basic personal information, including PhilHealth Identification Number, name, address, email address, mobile number, and log-in credentials, among others.
After completing the CAPTCHA test, click the Create Account button.
Open your email and click on the verification link sent to you by PhilHealth. You'll be directed to a page that says your PhilHealth account has been activated.
Enter your PIN and password to log in to your PhilHealth online account. On the Member Portal, you can view your personal information, employer information, list of dependents, and contributions.
PhilHealth Online Registration FAQs
It's good to know that the PhilHealth online registration has been streamlined. Still, got some questions about it? Here are the things that you may want to check out:
1. Who should enroll as a new member?
Although you can use the traditional PhilHealth registration method, it's a lot better to register online (as long as the e-Registration system is working). It will save you time, money, and effort rather than going personally to a PhilHealth office to enroll as a new member.
The PhilHealth online registration system is intended for use of the following types of members:
New and existing employees without a PhilHealth Identification Number (PIN) yet
Individually paying members (also called PhilHealth voluntary members), including self-employed and unemployed Filipinos, as well as OFWs
Retirees (also called lifetime members)
2. Why should I register as a PhilHealth member?
The Philippine Health Insurance Corporation or PhilHealth is the government's national health insurance program that is mandated to provide its eligible members with benefits, such as coverage for hospitalization and other medical expenses. This means being a PhilHealth member is important not just for your physical but also financial health and well-being.
6 Types of PhilHealth Benefits for Members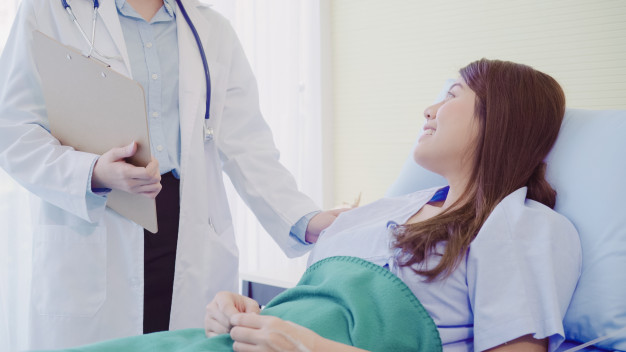 To encourage you to start your PhilHealth registration soon, here are the types of benefits that members are entitled to.
📌Inpatient Benefits
When you avail of inpatient benefits, PhilHealth is obliged to pay the accredited healthcare institution or HCI where you're admitted. The amount that will be deducted from your total bill will depend on your medical case rate or condition.[2] The case rate amount shall be inclusive of hospital charges and professional fees of your attending physician.
📌 Outpatient Benefits
PhilHealth also covers medical cases that don't require hospitalization. The following medical procedures and services count as your benefits:
Day surgeries – These include non-emergency surgical procedures, ranging from minor to major operations. These are cases where patients are sent home within the same day for post-operative care.
Radiotherapy – These include radiation treatments that use cobalt and linear accelerators. Those with cancer can benefit from this.
Hemodialysis – This covers both inpatient and outpatient procedures, such as emergency dialysis for acute kidney failure.
Outpatient blood transfusion – This benefit not only includes outpatient blood transfusion but also drugs, medicine, X-ray, operating room, and laboratory services, among others.
📌 PhilHealth Konsulta
With PhilHealth's Konsultasyong Sulit at Tama (KonSulTa) package, members can avail of the following outpatient primary healthcare benefits for free in government hospitals or for ₱500 in private hospitals:
Consultation
Laboratory exams
Prescription drugs and medicines
This program covers both PhilHealth members and their dependents. To be eligible for the benefits, you must register for Konsulta first through the PhilHealth Member Portal.[3]
📌 Z Benefits
Benefits under this tier focus on providing medical procedures and services for members who are dealing with severe illnesses that are usually expensive to manage. Covered conditions/procedures include the following:
Leukemia
Breast cancer
Cervical cancer
Prostate cancer
Colon and rectum cancer
End-stage renal disease eligible for requiring a kidney transplant
End-stage renal disease eligible for requiring peritoneal dialysis
Coronary artery bypass graft surgery
Surgery for Tetralogy of Fallot (TOF) in children
Surgery for Ventricular Septal Defect in children
ZMORPH (mobility, orthosis, rehabilitation, prosthetic help)
Orthopedic implants
Implants for hip fixation
Implants for pertrochanteric fracture
Implants for femoral shaft fracture/tibial fracture
Prevention of preterm delivery
Preterm and small newborn benefits
Children with developmental disabilities
Children with visual disabilities
Children with mobility impairment
Children with hearing impairment
📌 SDG-Related Benefits
Diseases included in PhilHealth's Sustainable Development Goals or SDGs are covered. Such conditions are HIV-AIDS, malaria, tuberculosis, and animal bites.
📌 Maternity Benefits
Under PhilHealth's maternity care package, expecting moms are entitled to essential services during the following phases: antenatal period, labor, normal delivery, and the postpartum period.
3. Why is the PhilHealth E-Register site down? When can I use it again for online registration?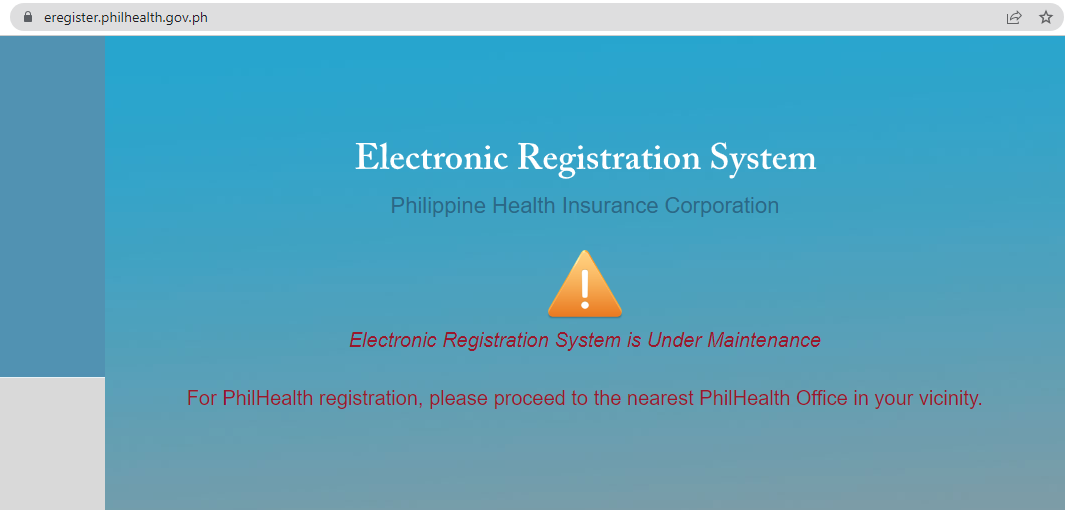 The PhilHealth Electronic Registration System (eregister.philhealth.gov.ph) has been "under maintenance" for the past few years. As of 2023, it still can't be used for online application.
PhilHealth has not provided any updates on when this electronic registration system will be restored. However, based on a Freedom of Information request,[4] PhilHealth actually has plans to implement an online member registration system (the PH Pass) and integrate benefit availment into this system by 2023.
In the meantime, you can apply for membership online by sending an accomplished PMRF to PhilHealth Action Center's email address.
4. How can I get a PhilHealth online appointment?
At present, PhilHealth doesn't implement an online appointment system. To register as a member, you either have to email your PMRF or visit the nearest PhilHealth office to apply for a PIN and ID.
5. Does PhilHealth accept walk-in membership applications?
Yes. If you don't have an internet connection or haven't received your PIN after sending your registration application via email, you may instead apply for PhilHealth membership manually. Take note, though, that the process will depend on the type of your membership:
👉 PhilHealth Manual Registration Steps for New and Existing Employees
Generally, the employer processes the employee's application. If you're a new hire or an existing employee without a PhilHealth number yet, here are the things that you need to do:

Fill out two copies of the PMRF. Normally, the HR department issues it.




Submit the copies of PhilHealth registration form to HR.




HR will then process your application. If the registration is successful, HR will issue your Member Data Record (MDR) and PhilHealth ID.



See also:
👉 PhilHealth Manual Registration Steps for Informal Economy Members
Informal economy covers a wide range of members. Primarily, this includes Filipinos in the informal sector, such as market vendors, construction workers, street hawkers, and more. Self-earning individuals, such as freelancers, artists, doctors, engineers, businessmen, actors, actresses, and similar professions are also part of the informal economy.
Other informal economy members are migrant workers (whether documented or undocumented), Filipinos with dual citizenship, naturalized Filipino citizens, and foreigners working or residing in the Philippines.
If you fall under this membership category, here are the registration steps to take note of:
Head to any of the Local Health Insurance Offices (LHIO) of PhilHealth Express outlets nationwide.[5]
Fill out two copies of the PMRF.
Submit the registration forms to the LHIO or PhilHealth Express.
Await your MDR and PhilHealth ID card. Once you receive them, you can start paying your premium contribution using your PhilHealth ID number.
6. What is a PhilHealth number?
The PhilHealth Identification Number (PIN), or PhilHealth number for short, is a unique and lifetime 12-digit number assigned to every PhilHealth member upon membership registration. Required for all transactions with the government agency, the PhilHealth number is used for the identification and eligibility verification of members.
7. How can I apply for PhilHealth membership registration as a first-time jobseeker?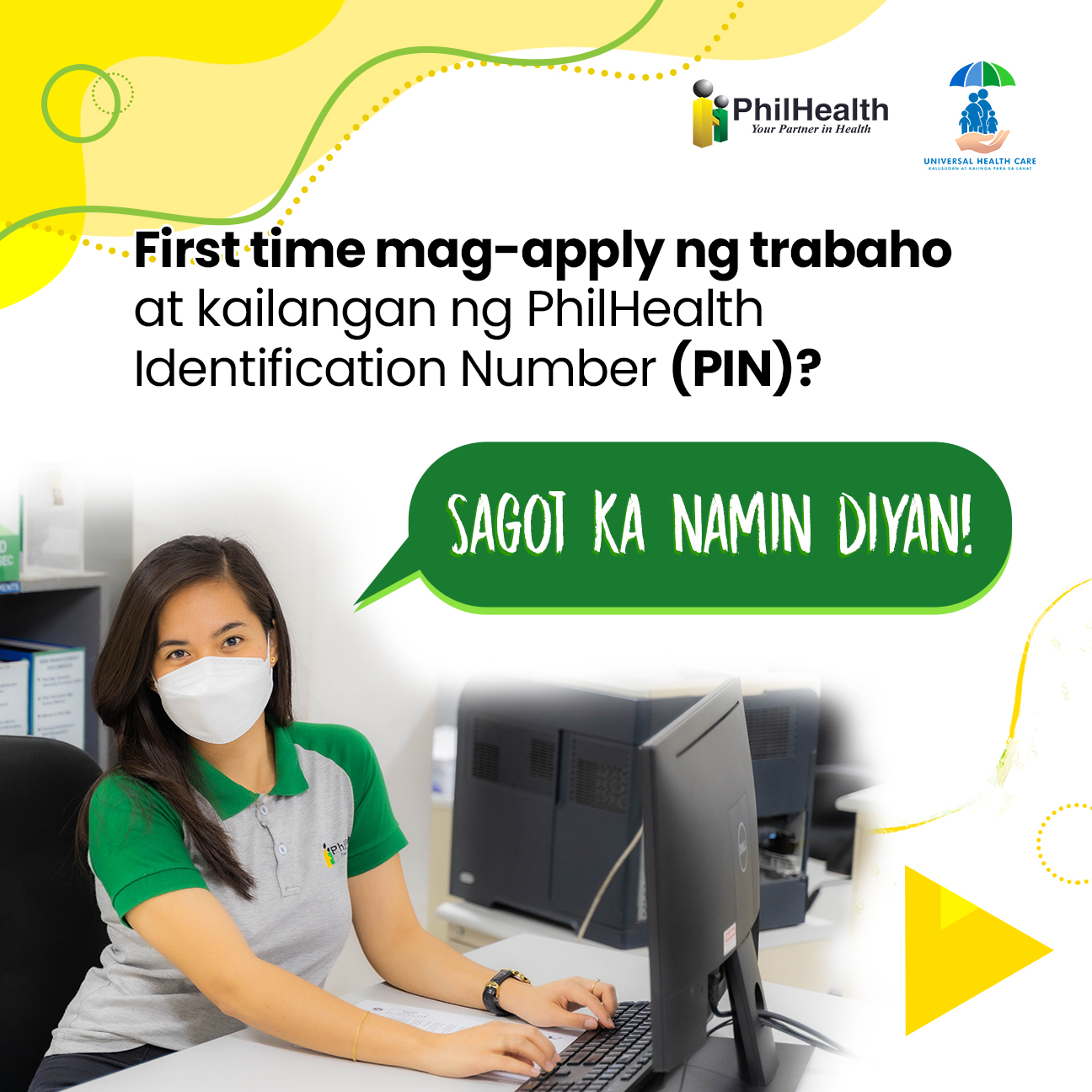 Need to get a PhilHealth number but you don't have a valid ID yet because you're a fresh graduate? You can easily apply for PhilHealth membership registration to get issued that all-important number.
Under the First Time Jobseekers Assistance Act (Republic Act 11261), Filipinos applying for jobs for the first time simply have to present a barangay certificate stating that they're a first-time jobseeker to avail of government benefits, including those provided by PhilHealth.
Alternatively, once you're hired, your employer may register you with PhilHealth. Just submit your completed member registration form and a copy of your birth certificate or valid ID to your HR department.
8. How to know my PhilHealth number online?
To get your PhilHealth number online, you have to register as a new member first. When you've completed your procedure, you'll be issued your PhilHealth number through email.
9. I forgot my PhilHealth number. How can I retrieve it?
If you're an existing member and you lost your PhilHealth number, you may request it through the PhilHealth Action Center at (02) 8441-7442 or email (actioncenter@philhealth.gov.ph). For email, use this subject format: PIN VERIF<space>Name.
PhilHealth also has a Callback Channel that you can access through SMS. Just type PHIC callback PIN VERIF<space>Your mobile number or Metro Manila landline<dash>Details of your concern. And then send the message to 0917 898 7442.
A PhilHealth representative will call you during office hours on weekdays. However, PhilHealth usually receives an overwhelming volume of requests and may not get back to you. Unresponded requests expire after 48 hours.
If the above channels aren't available, PhilHealth encourages its members to visit the nearest LHIO or PhilHealth Express branch. There, the staff will look up your number and give it to you. Just to be sure, bring valid IDs for identity verification.
10. How to get PhilHealth MDR form online?
Use the PhilHealth Member Portal to view or get a digital copy of your MDR. As mentioned, this online service also allows you to check the accuracy of your PhilHealth membership records and posted contributions.
Follow these steps to access your PhilHealth MDR online:
Go to memberinquiry.philhealth.gov.ph.
Enter your PhilHealth ID number, password, and CAPTCHA code.
The Member Information page will be displayed. Click the Print MDR button to view your MDR. If you want to save it as PDF or print a copy, simply click the printer icon on the upper right corner.
If you don't have an online account yet, check the "How to Create a PhilHealth Member Portal Account" section above for the steps.
If you can't access the Member Inquiry page (which happens a lot lately due to downtimes), you can request a copy of your MDR at the nearest PhilHealth branch. Just present a valid ID for identity verification.
11. How do I contact PhilHealth for other questions about my online registration and PIN?
For more information, you may get in touch with PhilHealth through any of the following channels:
Callback channel: 0917 898 7442 (Just text "PHIC callback<space>Your mobile number or landline number in Metro Manila<space>Your question or concern
Facebook: /PhilHealthOffficial
Twitter: @teamphilhealth
Related: How to Register in SSS Online
Final Thoughts
With PhilHealth having multiple instances of website downtime this year, expect that your PhilHealth online registration might not happen when you need it. Just be patient and take the alternate route, which is to enroll manually at the nearest PhilHealth branch.
After all, the process is just easy with a few simple steps. The hardest part is waiting in line for about an hour. But you'll realize all the effort will be worth it when you or your dependent falls ill—the PhilHealth benefits you'll get will lighten the load on your wallet.

Sources: