Before claiming any PhilHealth benefits, members have to provide their Member Data Record (MDR) and/or PhilHealth ID. The latter, however, is often overlooked by PhilHealth members even if one can easily get the ID without charge. After all, you usually only need to provide your membership number for most transactions.
Apart from having a valid ID that you can use for government and non-government transactions, owning an ID from PhilHealth also allows you to maximize your PhilHealth contributions. Thus, it's important to know how to get PhilHealth ID number and card.
In case you're one of those members who don't have the ID yet, here are the steps for getting one.
What is PhilHealth ID?
The PhilHealth Identification Number (also called PIN or PhilHealth ID number) is a unique and permanent number issued to anyone who registers for a PhilHealth membership. This is used for identification, verification of a member's eligibility for PhilHealth benefits, and recording of the member's availment of benefits.
Along with the PhilHealth ID number, an identification card is issued upon enrollment with PhilHealth. This ID card certifies that the cardholder and their qualified dependents are entitled to the benefits and privileges provided by the government's National Health Insurance Program.
How to Get PhilHealth ID in the Philippines
Be a PhilHealth Member First
If this is your first time to be employed in a private company (and you don't have a PhilHealth number yet), expect your HR officer to accomplish your PhilHealth membership and provide you with an ID.
However, unemployed and self-employed individuals need to register as a "Voluntary Member" and then apply for a PhilHealth ID card.
PhilHealth ID Requirements for Membership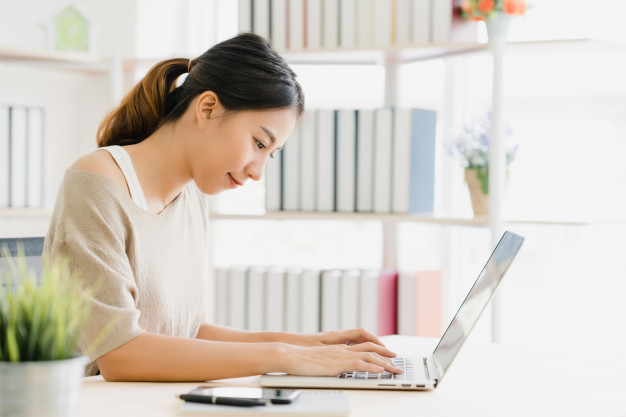 The following are the documents that you need to submit at any PhilHealth Local Insurance Office (LHIO). These are also the PhilHealth ID requirements for unemployed and self-employed individuals.
Two accomplished copies of the PhilHealth Member Registration Form (PMRF)[1]
Two latest 1×1 ID pictures
At least two valid IDs or a photocopy of your PSA-issued Birth Certificate
After reviewing your documents and registration, you'll be given your PhilHealth Identification Number. This is the membership number that you will use when paying for your monthly contributions or filing claims.
Read more:
How to Get PhilHealth ID for Employed and Voluntary Members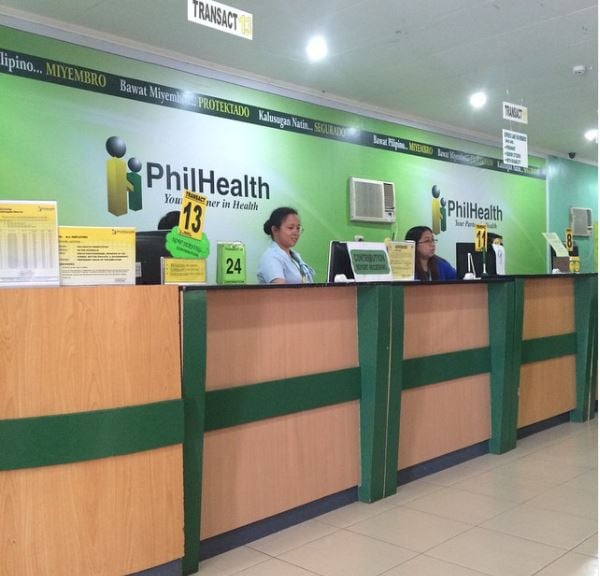 Visit the nearest PhilHealth office. Don't forget to bring two valid IDs.
Fill out a request form and make sure to tick the "PhilHealth Identification Card (PIC)" box.
Submit your accomplished form.
Wait for your MDR and PhilHealth ID to be processed, printed, and issued to you after a few minutes.
Double-check all the information before you leave.
How to Get PhilHealth ID for Senior Citizens
PhilHealth ID Application Procedure at the Office of Senior Citizen Affairs (OSCA):
Fill out two copies of the PMRF.
Once you're done filling out the forms, submit both accomplished forms to the OSCA in the city or municipality where the elder resides.
Wait for the MDR and ID card.
PhilHealth ID Application Procedure at a PhilHealth office:
Fill out two copies of the PMRF.
Attach a 1x1 photo of the senior citizen requesting for an ID.
Present the senior citizen's OSCA-issued ID or any valid government ID.
Submit the filled out PMRF.
Wait for the MDR and ID to be issued.
Reminders for Getting PhilHealth ID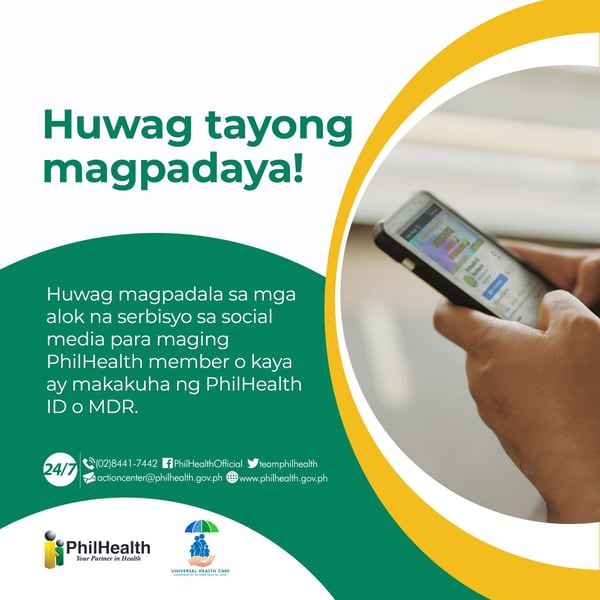 The digitized ID card is not yet available for distribution in all regions. You may want to check with your LHIO to see if it's already available in your area.
Note that you don't need to present your ID in order to redeem PhilHealth benefits,[2] thanks to the Universal Health Care Law. However, members still need to present their ID for hospital transactions and to get discounts from drug stores and other participating establishments.
The PhilHealth Insurance ID Card is issued only to employed and active members, so make sure that your records are up-to-date before applying for one. This will not only save you time but also make your application legitimate.
Lastly, transact only with the staff at a PhilHealth branch. Avoid fixers that offer PhilHealth ID assistance on social media for a fee. Remember that the PhilHealth ID and MDR are both free of charge.
FAQs on PhilHealth ID
1. What is the difference between PhilHealth ID and PhilHealth Insurance Card?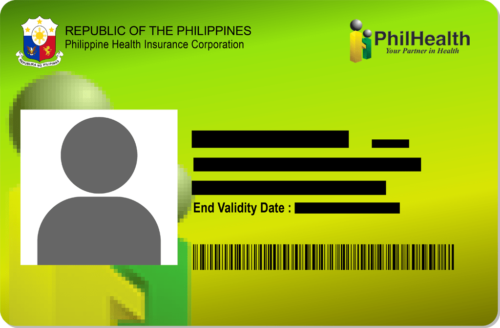 The regular PhilHealth ID card is a paper ID that you can use when claiming inpatient or outpatient hospital benefits. Members can claim this ID without charge at any PhilHealth LHIO.
Although it's one of the valid IDs in the Philippines, the regular ID from PhilHealth is not accepted in some banking and government transactions, like DFA passport application. It is limited to getting basic services or filing insurance claims at hospitals.
You can request your HR officer to process this for you. You can also claim this ID for free at any PhilHealth LHIO. Just follow the steps above.
On the other hand, the PhilHealth Insurance ID Card[3] is a digitized ID issued to employed members. It's a PVC plastic card that you don't need to laminate like the paper PhilHealth regular ID.
Getting this card is optional and can cost some fees, but it has more use than the regular ID card. For one, it's accepted as a valid ID.
In addition, you can also enjoy exclusive member discounts and deals at participating drug stores, optical shops, laboratories, and drug testing sites.
If you have dependents, you can also let them use the card to avail of these discounts on medicine purchases at affiliated drugstores or pharmacies.
2. When is the PhilHealth ID number required to use?
The PhilHealth number is a requirement for claiming benefits should you get sick with COVID-19 or when you experience adverse reactions from the COVID-19 vaccine.[4]
Also, college students above 21 years old who are returning to limited face-to-face classes are now required to register with PhilHealth[5] so that their expenses are covered in case they get sick with COVID-19. So if you or your sibling will be joining in-person classes, help them by sharing the steps above on how to get PhilHealth ID.
3. How can I get my PhilHealth ID online?
PhilHealth doesn't have an online ID application facility, which means you have to personally secure a PhilHealth ID only at any PhilHealth office or PhilHealth Express branches in the Philippines.
4. Can I get PhilHealth ID immediately?
Yes, you don't have to wait for days or weeks to get your PhilHealth ID. You can easily claim your PhilHealth ID on the same day of your PhilHealth registration. You just need to secure your PhilHealth ID number and attach a 1x1 photo to your ID card.
5. How to replace lost PhilHealth ID?
Unfortunately, there is no shortcut for replacing your ID. You need to go through the application process again and submit the same PhilHealth membership requirements. Only this time, you'll need to provide an affidavit of loss as well.
Head down to your nearest PhilHealth office to get a new PhilHealth ID. The same applies if your ID is damaged. Surrender your damaged ID during your new ID application process.
Final Thoughts
Now that you know how to get PhilHealth ID, are you going to get one anytime soon? We know it can be a hassle to queue up for hours to get government IDs like this one, but don't discount the importance of having this particular government-issued ID.
It's one of the most effective ways to claim benefits in private and public health care institutions, especially during this pandemic. Aside from having your PHIC ID with you for medical emergencies, make sure to always update your PhilHealth membership.

Sources: