A Philippine passport is your ticket to the world. It's the most important document you need if you wish to study, work, or travel overseas. It's also a powerful identification card that you can use in transactions with the government and private offices.
However, getting or renewing a Philippine passport through the Department of Foreign Affairs (DFA) can be tricky. Securing an appointment through the DFA passport appointment online system feels like winning the lottery due to the shortage of slots.
But a passport is a passport and we all need it to go abroad. Reduce the stress of getting a Philippine passport with our comprehensive guide to DFA passport application and renewal appointments.
How to Get a Passport in the Philippines through the DFA Passport Appointment Online System
Step 1: Schedule a DFA Passport Appointment Online
All Philippine passport applicants—whether for new application or renewal—must book a DFA appointment online before going to one of its locations.
Exempted from setting a DFA passport appointment are the following applicants who can go directly to the courtesy lane at the DFA Manila ASEANA site:[1]
Children aged seven and below with their parents and minor siblings
Pregnant women (with a medical certificate for those not visibly pregnant)
Senior citizens with senior citizen ID and one immediate family member
Solo parents with a solo parent ID and their minor children
Persons with disabilities with PWD ID and one immediate family member
OFWs with OFW e-Card, work visa, or POEA-authenticated employment contract
For exceptional and emergency cases, Courtesy Lane Privileges may be extended to applicants upon due approval of the written request of any of the following government officials:

The Secretary of Foreign Affairs
The Undersecretary for Civilian Security and Consular Concerns
The Assistant Secretary for Consular Affairs
Important notes:
The adult companion of senior citizens or PWDs may also avail of Courtesy Lane privileges, provided that they are the applicant's immediate family member or travel companion.
The senior citizen or PWD's immediate family member (i.e., spouse, adult children, or adult sibling only) is required to present proof of relationship with the applicant (e.g., birth certificate, marriage certificate, etc.).
The senior citizen or PWD's travel companion is required to present proof of travel (e.g., hotel booking or confirmed flight). Likewise, they're required to state the reason or justification for travel (e.g., The travel companion is a medical escort or nurse).
👉 How to Set an Appointment Online via the DFA Passport Appointment System Website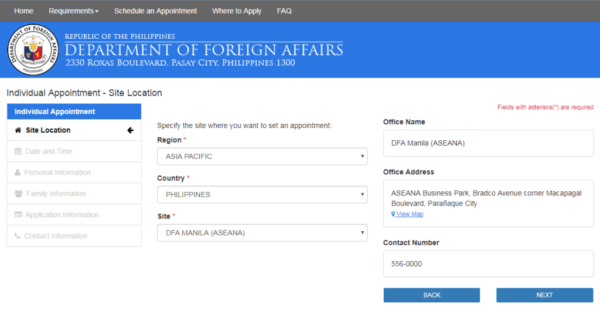 Wondering, "How can I book a DFA appointment online?" Check out these steps:
Access the online appointment system via the DFA website at www.dfa.gov.ph and then click on the Book an Appointment link. But you can also go straight to the DFA passport appointment system[2] at passport.gov.ph/appointment.
Start an individual or group passport appointment.
Choose a DFA consular office for your passport application or renewal.
Select your preferred date and time.
Fill out the online passport form.
Pick your preferred passport processing type (regular/expedited processing).
Upon submitting the online passport application or renewal form, the DFA will e-mail you a reference number for the passport processing fee payment.
👉 Things to Remember Before Scheduling Your DFA Passport Appointment
Online appointments are available only to Filipinos living in the Philippines. Citizens based abroad can head to the nearest Philippine Embassy or Consulate to file their passport application.
The DFA passport appointment system is free to use. Payment to obtain a passport appointment slot is illegal. The PNP will run after anyone advertising this kind of service on Facebook and other online accounts. Avoid dealing with fixers. Remember that you need to pay the passport processing fee only.
Passport appointments for first-time application and renewal are limited. You're lucky if you're able to secure a slot on your first try. So be earnest and don't give up! Check out the FAQ section below for what to do in case there are no DFA online appointment slots available in the Philippines this 2023.
Choose a consular office closest to your place to save time. Check the complete list of DFA sites on the DFA website.[3]
Choose an earlier schedule, ideally in the morning, to avoid long lines.
Use a valid and working Gmail or Yahoo e-mail address. Other e-mail accounts like MSN, Hotmail, and Outlook are incompatible with the DFA passport appointment system.
Double-check your application details. The DFA reminds everyone that incorrect or inaccurate information may result in the forfeiture of their passport application.
In some cases, you can secure an online passport appointment by e-mailing your consular office. If you're traveling with infants, senior citizens, and PWDs, you can try sending an e-mail to your consular office to set an appointment and proceed directly to the Courtesy Lane at the DFA or DFA Temporary Off-Site Passport Services (TOPS).
Step 2: Pay the Passport Processing Fee
Through the DFA ePayment Portal, applicants can pay the passport fees before making a personal appearance at the DFA office.
But how and where to pay for your passport appointment? Here are the DFA's authorized payment partners:
💸 Payment Centers
2GO
Bayad Center Branded Stores and Authorized Partners
Bayad Center Kiosk
Bayad Center Retail Machine
Clothers Asia Corp.
DA5
EBIZ
ECPay
LBC
Netopia
PERAHUB
PHILPOST
True Money
💸 Malls
Isetann
Landmark
Metro Malls
Robinsons Business Center
Robinsons Department Store
Rustans
SRS (San Roque Supermarket)
Sta. Lucia Mall
💸 Convenience Store: 7-Eleven
💸 Banks
Citystate Savings Bank
Country Builders Bank
Luzon Development Bank
Own Bank
💸 Remittance Center: USSC
💸 Pawnshops
BHF Pawnshop
Capital Pawnshop
CBE Pawnshop
Cebuana Lhuillier
CVM Pawnshop
M.Lhuillier
Raquel Pawnshop
Sinag Pawnshop
Villarica Pawnshop
💸 E-Wallets and Other Online Payment Channels
Bayad Online
Coins.ph
GCash
J6W / Posible.net
Maya
Touchpay
Once your payment has been processed, the DFA passport appointment system will send you a confirmation e-mail with an application packet that contains the following:
Checklist of passport requirements with your DFA appointment schedule
Confirmed DFA passport application form
Two copies of the e-receipt
Print all the documents on A4-size paper and don't forget to bring them on the day of your DFA passport appointment.
👉 Things to Remember Before Paying the Passport Fee
Pay the exact amount in cash (₱950 for regular processing or ₱1,200 for expedited processing).
Take note of your reference number and total amount due (₱950/₱1,200 processing fee + ₱50 convenience fee per transaction). You might be also charged a PRF fee of ₱250.
You can use the reference number only once. Contact the DFA helpdesk immediately at (02) 8234-3488 if you made a payment by mistake.
Pay separately for each reference number (for DFA group appointments with multiple reference numbers). The DFA allows only one transaction per reference number.
Your DFA passport appointment confirmation will be e-mailed only after you pay the required fees. Also, you'll receive your passport application packet via e-mail only after you pay online upon booking your appointment. So it's better to pay the passport fee immediately while booking your appointment rather than pay later after the booking.
If the DFA appointment is not paid for within 24 hours after booking, your appointment will be automatically cancelled. When this happens, try booking a new appointment schedule. Make sure to pay right away, so you can receive your application packet via e-mail immediately.
All fees are non-refundable. If you fail to show up for your confirmed appointment, your fee will be forfeited. The same rule applies to applicants who cancel their appointment, applicants whose application is rejected due to inconsistency and inaccuracy of their information, and applicants who present discrepant and/or fake documents.
Step 3: Prepare the Passport Requirements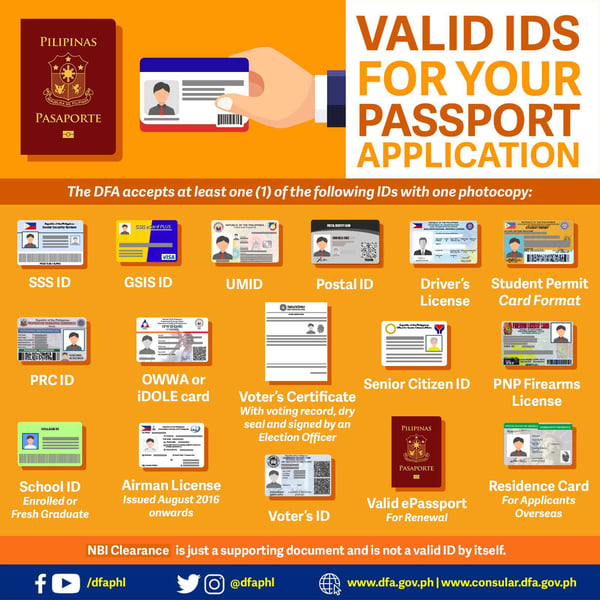 Is it your first time applying for a Philippine passport? Secure the following DFA appointment requirements before going to the DFA office. Applicants with incomplete requirements are automatically rejected, so better to keep a checklist of the following DFA passport requirements.
✔️ Valid ID (original and photocopy)
You can bring any of the following valid IDs:
ePhilID (digitized version of the National ID)
Philippine passport
SSS ID
GSIS ID
Voter's ID (or Voter's Certificate issued by the COMELEC main office in Intramuros, Manila)
Driver's License (LTO Student Permit may be accepted if it's in card format.)
Senior Citizen ID
School ID (for students and fresh graduates)
Postal ID (issued November 2016 onwards)
OWWA E-Card
PNP Permit to Carry Firearms Outside Residence
Airman License (issued August 2016 onwards)
Residence Card or any other ID that warrants your Philippine citizenship (for OFWs or Filipinos based in other countries)
For minor applicants: School ID or Certificate of Enrolment bearing the applicant's photo and the school's dry seal
Important notes:
Applicants who are based overseas are allowed to use their host government-issued ID, which shows their Philippine citizenship (e.g., Residence Card)
The IDs to be presented should be readable and untampered. The information they contain should be consistent with what's in the documents presented upon application.
The DFA requires you to present the original copy and a photocopy of the IDs.
✔️ Birth Certificate (original and photocopy)
Secure an original copy of your birth certificate authenticated by the Philippine Statistics Authority (PSA). You can conveniently order one online and have it delivered to your home or office address.
You can also present a Certified True Copy (CTC) of your birth certificate issued by the Local Civil Registrar and duly authenticated by the PSA.
✔️ Supporting Documents
Are you a naturalized Filipino citizen? Do you hold dual citizenship? Is your birth certificate missing? If so, you need to present additional documents to the DFA.
Married women who want to use their spouse's surname must submit an original copy of their marriage certificate issued by the PSA. No need to do so for those who'd like to keep their maiden name. Just ensure you have the complete list of DFA passport requirements.
Step 4: Show Up on Your DFA Passport Appointment Schedule
Arrive at your assigned DFA site 30 minutes before your appointment schedule, as latecomers and those coming in too early won't be accommodated. Observe the proper dress code as well. Individuals wearing sandos, spaghetti straps, shorts, tubes, sandals, or slippers may not continue their appointment.
Here are other things to keep in mind on the day of your DFA passport appointment:
Don't wear earrings and contact lenses. They're not allowed during data capture.
The DFA strictly imposes a "No Escort" policy (unless the applicant is a senior citizen or PWD). Escorts cannot enter the DFA consular premises.
👉 DFA Passport Application/Renewal Steps
Present your DFA passport appointment packet and requirements to the Application Counter. You will then receive a queue number.
Wait for your number to be called. Proceed to the Processing Area and present your documents.
Get your photo and biometrics taken at the Encoding Section.
If you prefer to have the passport delivered to your home or office, go to the Delivery Counter and pay an additional fee of ₱150.
When you're done with all the steps, you'll be issued a stub or receipt that indicates your passport's tentative release date.
Step 5. Claim Your Passport or Wait for Delivery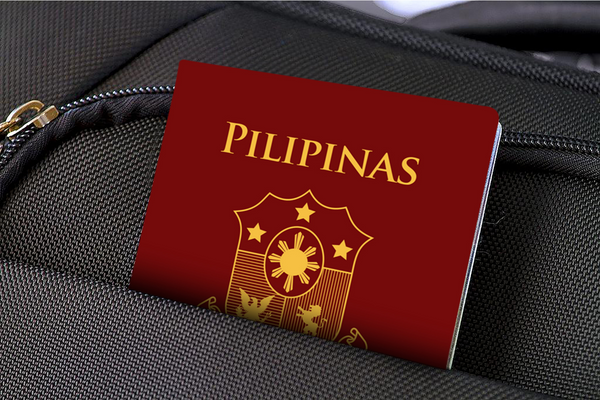 Visit the DFA consular office where you filed your application and present your receipt to claim your passport. If you lose your passport receipt, you'll need to present a notarized affidavit of loss.
You can assign someone else to pick up your passport if you're not available. The DFA requires an authorization letter (for immediate family members) or Special Power of Attorney (for non-immediate family) and a photocopy of the authorized representative's valid ID before issuing the passport.
Don't delay claiming your passport. The DFA cancels unclaimed passports after six months.
If you chose to have your passport delivered, be sure someone is at home to receive it.
Once you get your new passport, check if all details are correct. Then affix your signature on the third page.
FAQs on DFA Passport Appointment, Application, and Renewal
1. There are no available DFA passport appointment slots. What should I do?
If you don't see available passport appointment dates online, it doesn't mean they've all been taken up. The DFA advises you to refresh the page, as appointments become available from time to time.
What time does the DFA open slots for appointments, anyway? For all Consular Offices, slots are made available Mondays to Fridays at 12:00 noon and 9:00 p.m., except on holidays.[4]
2. Can I go directly to DFA without a passport appointment?
No. The DFA doesn't allow walk-in applicants at the moment. Only "exceptional and emergency cases" are accommodated for walk-in passport application or renewal at the DFA Manila ASEANA Courtesy Lane and other Consular Offices in the Philippines.
If your overseas trip is not an emergency, you should still schedule an online passport appointment with the DFA.
3. I need to travel in a hurry for an emergency abroad. Can I apply for an urgent passport online?
If you need to go on an emergency trip, make a request to the DFA for your passport application or renewal to be accommodated as soon as possible.
Those in Metro Manila can e-mail their request to oca.cl@dfa.gov.ph or oca.concerns@dfa.gov.ph. If you're outside NCR, contact the nearest DFA Consular Office.
Make sure to present or attach in your e-mail your proof of emergency or urgent travel such as a medical certificate, valid working visa, school acceptance letter, and others.
4. What are the DFA Consular Offices near me?
To find the Consular Office location and contact information in your city or province, check the DFA's Consular Office Directory.
For your quick reference, here are the addresses and contact details of some DFA passport processing sites in the Philippines.
📍 DFA Manila ASEANA
Address: ASEANA Business Park, Pres. Diosdado Macapagal Blvd. cor. Bradco Ave., Brgy. Tambo, Parañaque City
Operational hours (passport application services): 8 a.m. to 4 p.m.
Passport appointment hotline: (02) 8234-3488
Passport releasing hotline: 0939-320-0569
E-mail address:

General inquiries: oca.concerns@dfa.gov.ph
Apostillization/authentication of a Philippine-issued document: authentication.inquiry@oca.dfa.gov.ph
📍 DFA Consular Office Legazpi
Address: 3/F Pacific Mall-Legazpi, F. Imperial St., cor. Circumferential Rd., Brgy. Capantawan, Landco Business Park, Legazpi City
Operational hours: Mondays to Fridays, 10 a.m. to 5 p.m.
Contact number: (052) 201 9368
E-mail address: dfa.colegazpi@oca.dfa.gov.ph
📍 DFA Consular Office Davao
Address: SM City Davao, Quimpo Boulevard, Ecoland Subdivision, Brgy. Matina, Davao City
Operational hours: Mondays to Fridays, 10 a.m. to 5 p.m.
Contact number: (082) 285-4885
E-mail address: davao.rco@dfa.gov.ph
📍 DFA Consular Office Cagayan de Oro
Address: 5/F BPO Tower, SM Downtown Premier, Claro M. Recto Ave. cor Osmeña Street, Cagayan de Oro City
Operational hours: Mondays to Fridays, 10 a.m. to 5 p.m.
Contact number: (088) 327-4272
E-mail address: dfacdoc.releasing@gmail.com
📍 DFA Consular Office Paniqui
Address: Waltermart Paniqui, McArthur Highway, Brgy. Estacion, Paniqui, Tarlac
Operational hours: Mondays to Fridays, 9 a.m. to 4 p.m.
Contact numbers: (045) 606-3581; 0917 816 8629
E-mail address: rco-paniqui@oca.dfa.gov.ph
📍 DFA Consular Office Angeles
Address: 4/F, BPO Tech Hub Tower 10, SM City Clark Expansion CMAR, Mabalacat City, Pampanga
Operational hours: Mondays to Fridays, 10 a.m. to 5 p.m.
Contact numbers: (045) 499-0776, 0922-497-4263
E-mail address: angeles.coreleasing@dfa.gov.ph
5. How to cancel or reschedule a DFA passport appointment?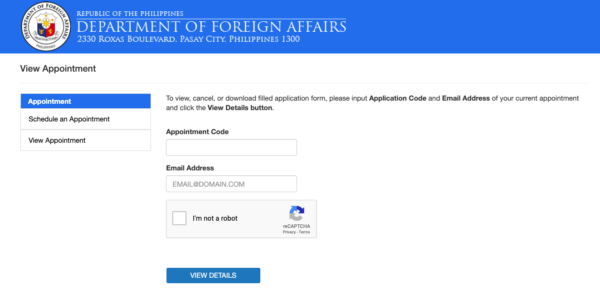 Visit the View Appointment page on the DFA passport appointment system to view, reschedule, or cancel your application.[5] You'll be required to input your appointment code and e-mail address to access the records.
For DFA online appointment cancellations, note that the passport processing fee will be forfeited, and you won't receive a refund.
6. Do I still need to book an appointment if I get my passport through a travel agency?
Yes, you're still required to secure a DFA passport appointment on your own. Travel agencies can no longer get appointment slots for their clients.
7. Can I book my appointment via DFA's Facebook page?
No. DFA passport appointments cannot be booked on Facebook or DFA's other social media platforms. The DFA reminds everyone that the appointments not made through www.passport.gov.ph are not legitimate and will not be honored.
8. How do I renew my passport?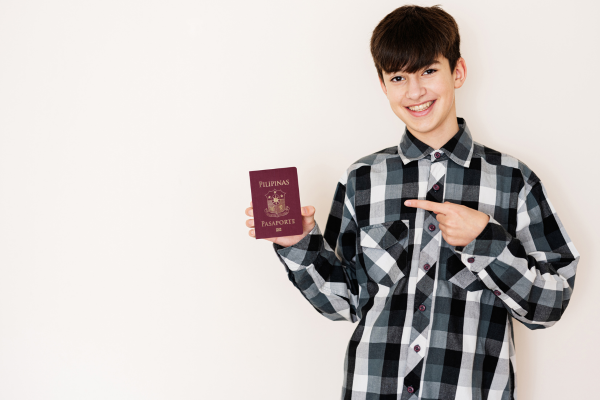 DFA passport renewal has the same process as new passport applications, except you need to bring your old/expired passport with a photocopy of its data page (the second page with your photo and personal information) on the day of your appointment. You don't have to bring your birth certificate or valid ID, as they're not part of the online DFA passport renewal requirements.
9. Is NBI clearance accepted as a valid ID for passport application?
No. The DFA considers the NBI clearance a supporting document and not a valid ID by itself.
Also, the DFA doesn't accept the following IDs and documents:
Police clearance
Barangay ID/Barangay clearance
TIN card
Pag-IBIG ID
PhilHealth ID
Company ID
SSS E-1 form
IBP ID
Official receipt of the driver's license
LTO student permit in paper format
10. What is the PRF fee in DFA passport fees?
PRF stands for passport revolving fund. Under the Philippine Passport Act (Republic Act No. 8239), the PRF fee is a service fee charged to applicants for the "processing and issuance of passports requiring special consideration, waiver or issuance beyond regular office hours."
Also, under the passport law, the DFA collects the PRF fee, which is not more than ₱250, for the "improvement of its passporting and consular services and other Department services except travel and transportation allowances and expenses."
11. How long does it take to process a passport in the Philippines?
If you apply at the Consular Offices in Metro Manila, the regular processing and releasing of passports take 10 working days and five working days for expedited processing.
If you apply at offices outside Metro Manila, the regular processing and releasing of passports take 12 working days. For rush or expedited applications, expect your passport within seven working days.[6]
Individuals based abroad should expect their passports in around six to eight weeks.
Take into account that these timetables don't include courier delivery time.
12. How long can I use my passport?
New Philippine passports have a 10-year validity,[7] under Republic Act 10928, a law implemented by the administration in early 2018.
13. I did not receive a reference number from DFA. What should I do?
If you can't pay for your appointment because you're missing your reference number, double-check your spam and junk folders. Make sure you use an active Yahoo or Gmail account as well—the DFA online appointment website is not optimized for e-mails with a different domain.
For further assistance, contact the DFA hotline at (02) 8234-3488 or e-mail oca.concerns@dfa.gov.ph or passportconcerns@dfa.gov.ph.
14. I never received a confirmation e-mail for my passport appointment. What should I do?
According to the DFA, delays in the transmission of confirmation e-mails are likely caused by the overloading of servers, compounded by the late remittance of payments made through the over-the-counter payment mode.[8]
Check your spam or junk folder as well. You can follow up via e-mail at oca.concerns@dfa.gov.ph if you still haven't received the confirmation e-mail after two days.
Moreover, if you receive your confirmation e-mail/application packet late or after your scheduled appointment, you may coordinate with the consular office for a new schedule, which is usually within 30 days from the receipt of the e-mail from the DFA.
Note: Only successfully paid booked online appointments will receive the application packet. If you didn't receive any payment acknowledgment or reference code, this means there's no confirmed passport appointment.
15. I lost my passport. What should I do?
Set a DFA appointment for a lost or stolen passport. You'll have to submit the documents required for first-time passport applicants. You must also submit a Police Report (which must be in English) and an Affidavit of Loss.
In case of a lost expired passport, you'll only submit an Affidavit of Loss; you're no longer required to submit a Police Report.
Remember that you have a 15-day clearing period prior to the processing of your replacement passport application. The DFA also imposes a penalty worth ₱350 for lost and mutilated passports.
16. How do I check the status of my online passport application?
Contact your Consular Office to track the status of your application.
17. What apostille requirements should I submit to the DFA?
The DFA apostille requirements you have to submit will depend on the Philippine document for authentication and use abroad.
For example, if you have your NBI Clearance apostillized, submit the original NBI-issued document with a dry seal (not the personal copy).
For the full list of apostille requirements, check the DFA apostille page.[9]
18. How do I make an appointment for apostille in DFA?
To apply for an Apostille certificate, you need to book an online appointment. Here's how to schedule a DFA apostille appointment:
Access the Apostille Appointment & Verification System via www.apostilleonline.ph.
Select Start Appointment and then Create Account.
Fill out the online form.
Verify your account via e-mail.
Once your account has been successfully created, log in using your registered e-mail address and password.
Accept the Terms and Conditions.
Select your applicant type (Document Owner or Authorized Representative).
Type the number of applicant/s.
Fill out the online form.
Upload soft copies of the DFA apostille requirements.
Select your preferred apostille appointment schedule and click the Confirm button.
Review your apostille application summary. If everything is correct, click the Generate Appointment button. You'll then receive an appointment letter via e-mail.
Print your confirmed appointment letter and all the e-mail attachments. You'll present these documents at the appointment verification counter on your scheduled date and time.
Final Thoughts
Securing a DFA passport appointment can be challenging. Nevertheless, as long as you know your way around the DFA passport appointment online system, you can enjoy a smooth and easy application process. Follow the DFA on Facebook or visit its website from time to time to get updates on passport applications.
Got your passport already? Before you fly, make sure you're financially protected and avail of travel insurance!

Sources: