A National Bureau of Investigation (NBI) Clearance has plenty of uses in the Philippines. This simple piece of blue paper is often a requirement for job and visa applications. It's also honored as a valid ID for postal ID application, voter's registration, and DTI business name registration.
Regardless of what you plan to use this clearance for, you need to renew yours if it's already expired or about to expire. Read on to find out more about how to renew your NBI Clearance in the easiest way possible.
NBI Clearance Renewal Requirements 2023
The requirements for NBI renewal aren't that complicated. First, you need a copy of your old or expired NBI Clearance. You also need up to two valid IDs in the Philippines, depending on the type of renewal procedure.
The following IDs are acceptable for NBI renewal:
Birth certificate authenticated by the Philippine Statistics Authority (original copy)
Driver's license
Marina Seafarer's ID
Pag-IBIG/HDMF ID (not the Pag-IBIG Loyalty Card)
Passport
PhilHealth ID
Police clearance (issued by the police station having jurisdiction over the applicant's residence)
PRC ID
School ID with current registration card/form
Seaman's Book
Senior Citizen's ID
Solo Parent ID
TIN card
Voter's ID or Certificate of Registration issued by the COMELEC
For security guards: Security License ID
For foundlings and members of tribes and indigenous groups: Certification from Malacañang
Note: Make sure to present an original copy of your valid ID in good condition. Photocopied, damaged, and/or expired IDs are not honored for NBI Clearance renewal.
How to Renew NBI Clearance in 2023: Renewal Process and Steps to Follow
How to renew an expired NBI Clearance? You have two options.
First is the Quick Renewal service, which is more convenient but more expensive. Second is the Regular Renewal process, which is cheaper but requires your personal appearance at the issuing NBI office.
📌 NBI Clearance Quick Renewal Service

Wondering, "Can I get an NBI clearance without making an appearance?" Yes, you can—through the hassle-free Quick Renewal service.
All steps—from filling out forms to paying the fee—are done online and in just one sitting. You'll just have to wait for your new clearance to arrive at your doorstep.
Remember, though, that the Quick Renewal service applies only to applicants whose clearances were released from October 16, 2016 onwards.
Here's how to apply for NBI Clearance renewal online this 2023:
Go to the NBI Clearance Online Registration and Application Services website.[1]
On the upper right corner of the homepage, you'll see a yellow box. Click the Click Here button inside that box.
A pop-up form will appear. Provide your old NBI number, mobile number, complete name, and birthdate.
Click Verify to get to the next step.
An NBI Clearance delivery form will appear. Provide your address.
Click Proceed to Payment to pay the renewal fee. You can pay using the following methods: over-the-counter banking, online banking, mobile wallet, ECPay, Bayad Center, and MultiPay.
Choose your delivery option. You can choose from door-to-door delivery, personal pick-up, or pick-up via a courier like Lalamove or Grab. If you choose pick-up via a courier, you'll be charged based on that courier's service fee.
On the next page, pay for the delivery service fee.
Wait for a notification sent via SMS. This message confirms your application and includes your reference number.
Wait for the release of your renewed NBI Clearance.
Note: If you don't get a hit, your renewed clearance will be delivered to you in three to seven working days, provided that you live in Metro Manila or Luzon. But if you live in Visayas or Mindanao, you'll get the clearance between seven and 10 working days.
📌 Regular NBI Renewal Process
This traditional renewal method is the better option if your budget is limited. Your clearance certificate may also be released faster, as early as within the same day (depending on the NBI renewal center you book an appointment with and if you have no hit).
Here's what you need to do for your NBI renewal appointment:
Step 1: Register for an Account Online
If you already have an online NBI Clearance account, you can skip this step. Simply go to clearance.nbi.gov.ph and sign in using your email address and password (on the upper-right corner of the page) to proceed with setting an appointment.
However, if you lost your old NBI Clearance or forgot your password, simply create a new account. Signing up for a new online account is also a chance to correct or update any information on your old clearance.
Here's how to register for an NBI Clearance account online:
Visit the NBI Clearance Online Services site.
On the Register box, tick the No box next to Do you have an old NBI clearance issued from 2014 to present?
Fill out the NBI Clearance Online Account Registration form. Once done, click the Proceed button.
Complete the online form.
Tick the box next to Read and Accept Terms of Services. Click the Agree button.
Complete the reCAPTCHA test.
Click the Sign Up button.
You'll receive a one-time password (OTP) from the NBI. Enter it in the appearing dialog box. Then click Submit.
On the upper right corner of the website, enter your email address and password to log in to your online account. Click the Sign In button.
Review or edit your information on the Application page. After that, click the Save Information button found at the bottom of the page.
Click the Apply for Clearance tab found on the upper right corner of the page.
On the Confirmation box, enter the type of valid ID you'll present for your NBI clearance application.
Click the I Agree button. After that, you'll be directed to the appointment page.
Step 2: Set Your NBI Renewal Appointment Online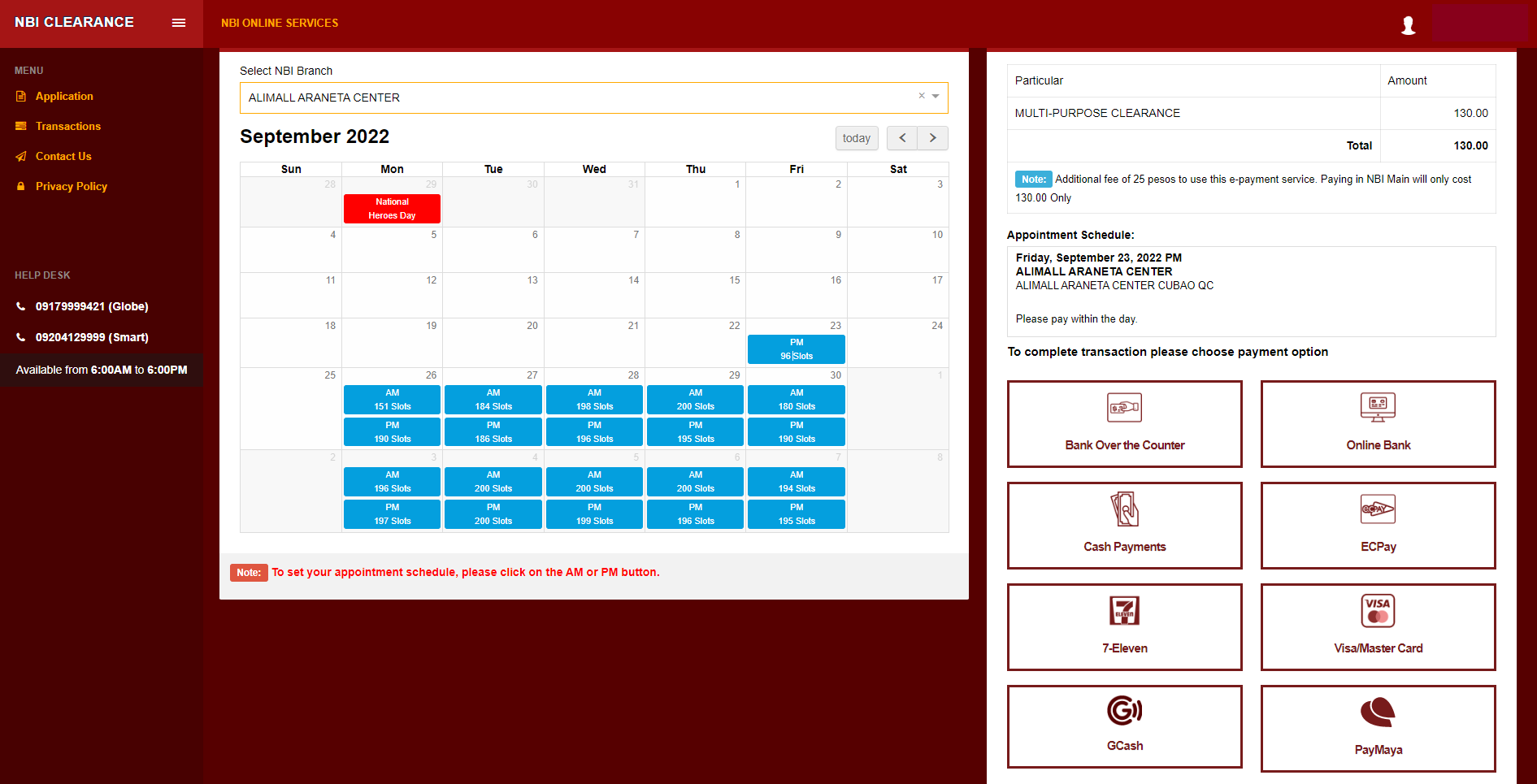 To set an appointment, do the following:
From the drop-down menu, choose the NBI branch closest to you.
On the calendar, choose your preferred renewal date and time (either AM or PM). Dates with blue boxes mean there are still available slots for applicants.
Step 3: Pay for Your NBI Clearance
The payment box is found right next to the appointment section. Pay for renewal through the following steps:
Choose your preferred payment option.



Once you've selected a payment method, a dialog box containing a reminder will appear. Click Proceed.


Take note of the payment reference number. You'll need it when you pay for your NBI renewal.




Pay for your renewal fee using your e-wallet or online banking account. If you picked an over-the-counter option, just head to a branch of the said payment channel.



To check if your payment went through, sign in to your NBI online account and select Transactions from the main menu.

If you've already paid, click Confirm Payment to print your application form.
Step 4: Wait for Your Application to be Processed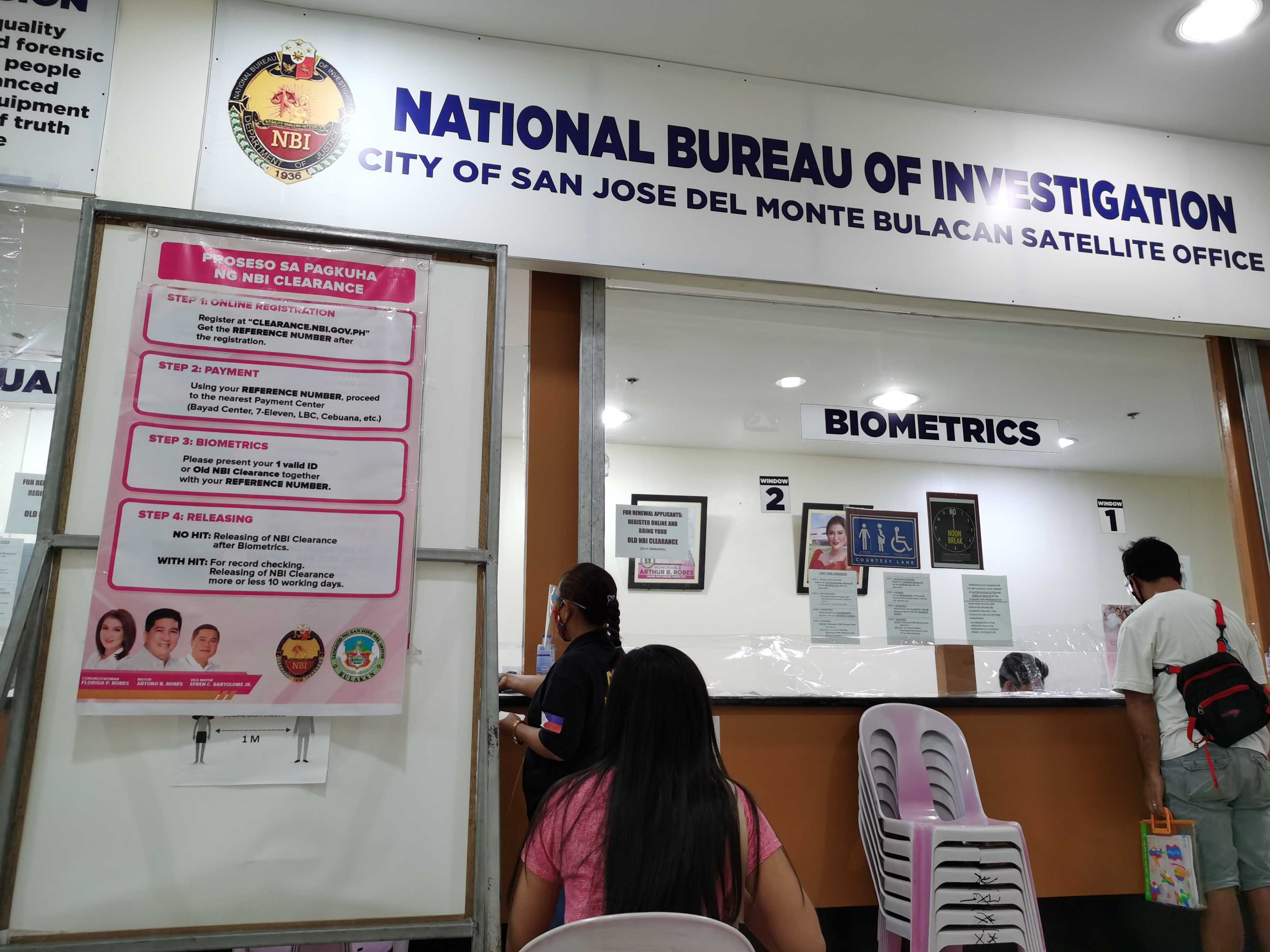 Go to the NBI Clearance Center on your appointment schedule. Bring two valid IDs.
Proceed to the Biometrics area. Present your reference number.
Have your photo, fingerprint, and digital signature taken.
The NBI staff will show you your information from a computer screen. Review all the details thoroughly, making sure everything is correct.
Proceed to the Printing or Releasing area. Wait for your NBI Clearance to be printed and issued to you.
Make sure to go on your appointed schedule. If you make a non-appearance on your NBI Clearance appointment, you'll have to go through the entire process all over again.
Note: If you have no hit, your NBI Clearance will be issued to you after your biometrics capture is done. However, if you get a hit, your application will go through record-checking. In such a case, your NBI Clearance will be released in more or less 10 working days.
How to Renew NBI Clearance: FAQs
While the NBI renewal process is straightforward, you may still have some questions in mind. Check out the following to learn more.
1. Are walk-in applications allowed for NBI Clearance renewal in 2023?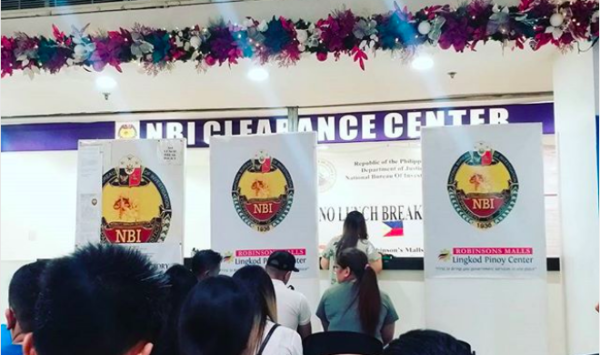 No. Walk-in applications, whether first-time or not, are not accommodated. Only applicants with an online appointment can proceed with their clearance processing at the NBI branch.
Everyone who needs to renew with the NBI must set an online appointment and then pay for the NBI Clearance fee first. Only after accomplishing these two steps can you go to your chosen renewal center for processing.
If you don't have internet access, you can go to the NBI main office along Taft Ave. in Manila or any regional office with computers to register, set an appointment, and pay online for free. Afterward, you can proceed with your NBI Clearance renewal processing.
2. How much is the NBI renewal fee?
The NBI Clearance Quick Renewal fee is ₱330 (₱130 processing fee + ₱200 express delivery fee), plus a ₱25 e-payment service fee, for a total of ₱355. You might pay more for the express delivery fee depending on your address.
If you go through the regular NBI renewal process, the total fee is cheaper at ₱155 (₱130 processing fee + ₱25 system fee for the e-payment service).
3. Where can I pay the NBI renewal fee?
You can pay the fee over the counter at any of these NBI Clearance payment channels:
Bank (over the counter) - BPI, Metrobank, UnionBank, RCBC, etc.
Online banking - BPI Online, Metrobank Online, UnionBank Online, etc.
Cash payment at any Bayad outlet or partner (e.g., LBC, Cebuana Lhuillier, Palawan Pawnshop, Savemore, etc.)
ECPay partners - RD Pawnshop, San Mig Food Avenue, Petron, etc.
Any 7-Eleven branches
Credit/Debit card - Visa or Mastercard
GCash
Maya
ShopeePay
DragonPay app
4. Can I submit a Barangay Clearance for NBI renewal?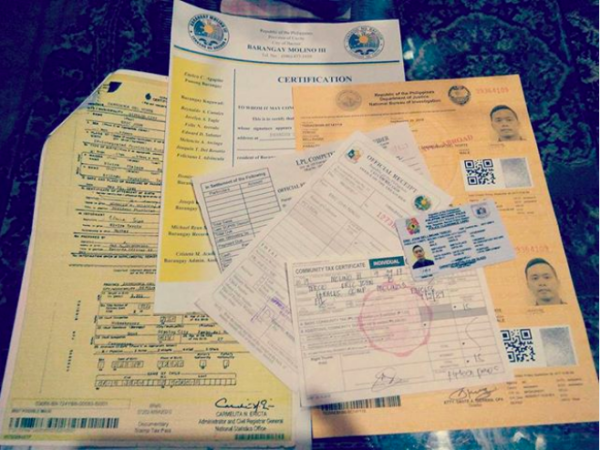 The NBI doesn't accept Barangay Clearance and non-government-issued IDs, such as company IDs. Only valid IDs issued by a government agency (SSS, PhilHealth, BIR, PRC, LTO, etc.) are required for renewal processing.
5. How to retrieve my NBI ID number?
If you have your old NBI Clearance with you, you can find your NBI ID number on the upper left portion of the document, above your family name.
6. I lost my NBI Clearance. How to renew my NBI Clearance without the old NBI number?
Unfortunately, you still need the NBI ID number, which is found on the lost document.
So how to renew a lost NBI clearance? You can't. Instead, you'll have to go through the NBI Clearance application process all over again.
7. The system says my NBI ID number can't be found. What should I do?
You might have entered your NBI ID number incorrectly. Type the number again and double-check it against the number printed on your previous NBI Clearance.
If that still doesn't work, there's no way you can proceed with your renewal. Instead, you'll have to register a new account so you can file for a new application.
8. The system says "Invalid Information." What should I do?
If you get that error message, it means one of the details you entered is incorrect. For example, if you're a married woman, entering your husband's surname as your surname on the NBI online form will result in "Invalid Information." In that case, you should input your family name (as indicated on your NBI Clearance), which is the surname you used when you were single.
9. How to check NBI renewal status?
To check if your NBI Clearance is ready for pickup, call the hotline at 8524-1277 and/or 8523-8231 local 5509.
10. How can OFWs renew their NBI Clearance from abroad?
Overseas Filipino Workers (OFWs) who can't return to the Philippines yet but need to renew their clearance can do so through the following steps:

Step 1: Complete the Requirements
The following are the NBI renewal requirements for Filipinos abroad:

Old NBI Clearance (if you still have the original NBI Clearance issued in 2014, you don't have to submit the NBI Form No. 5 or fingerprint form)




A photocopy of your passport data page




1 pc recent 2x2 picture (must show your front face and have a white background; you must also take off your eyeglasses and not smile)

Letter of authorization (if you're applying via a representative)




Application fee worth ₱200 including the courier fee (if you're applying without a representative)



Step 2: Process the Renewal Application
Secure an online appointment via the NBI Clearance Online Registration and Application Services website and pay the required fees.

If you have an authorized representative, send all the requirements listed above to them, so they can process it. Note that only the main NBI office in Ermita, Manila accepts renewal applications from abroad. If you don't have a representative, you can just directly mail the requirements to the NBI office address[2] below. You don't have to enclose your authorization letter.

Ms. Sandra P. Sobida
IRD – Mailed Clearance Section
National Bureau of Investigation
Taft Avenue, Ermita 1000 Manila, Philippines

Note: If your old clearance was issued from 2014 onwards, you don't need to secure an NBI renewal appointment online. Your representative can directly go to the NBI's main office.

Step 3: Await Your Renewed Clearance
The NBI will deliver the renewed clearance to your address abroad. It may take up to two months before you receive this document. But this delivery timeframe is subject to change, depending on where you are in the world.

Read more: How to Get a Passport: DFA Application and Renewal Guide

11. How can foreigners in the Philippines apply for NBI renewal online?
Expats follow the same procedures as Filipinos for clearance renewal. However, there are some differences in terms of the NBI Clearance Center where the renewal is processed and the requirements.
If you're in NCR, choose the main office in Manila when setting an NBI renewal appointment via the online services site. But if you're outside NCR, you can choose to book with the NBI branch in the province you're currently in. Just remember that the waiting time can be longer (up to 15 days), as your application will be sent to the Manila office for processing.
Here are the NBI renewal requirements for foreign nationals in the Philippines:
Old NBI Clearance (original)
Original and photocopy of passport (from the data page up to the latest visa sticker)
Original and photocopy of Alien Certificate of Registration or ACR I-Card (front and back)
Printed copy of the accomplished online application form
Official receipt (for proof of renewal fee payment)
On the appointment date, proceed to the Alien Registration Office to fill out the Alien Registration Form No. 5, have the fingerprint and signature captured, and submit the above requirements.
Final Thoughts
The process of how to renew NBI Clearance is now more convenient for those who need an updated copy. The process is, of course, faster than a first-time application. We hope this guide helps you secure your new clearance without any delay or hassle.

Sources: