Been putting off your PWD ID application? Get one so that you can start availing of its special perks and privileges, whether your medical condition is visible or not. This way, you have an identification card that will prove your condition.
When you have a PWD, you have proof of your entitlement to PWD benefits in the Philippines. You can get discounts to help ease your medical expenses and other purchases. Find out how to get a PWD ID in the Philippines in this quick and easy guide.

What is PWD ID?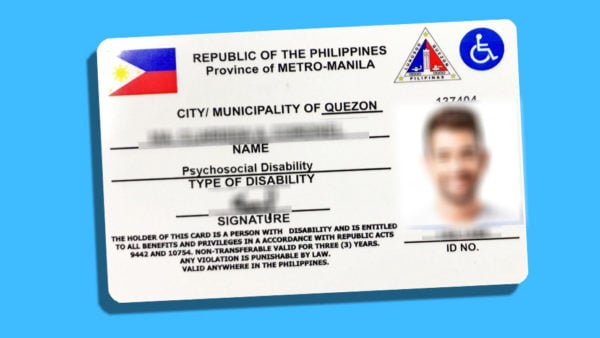 The PWD ID is the standard identification card for persons with disability (PWDs) in the Philippines. It's issued by the Persons with Disability Affairs Office or the city/municipal Social Welfare and Development Office where the cardholder lives. This ID card can be used to avail of PWD discounts and other benefits as mandated by the law.
Read more:
What is the Validity of the PWD Card?
The PWD ID is valid for five years as stated in the National Council on Disability Affairs Administrative Order No. 001 series of 2021.[1]
In line with this, Senator Sonny Angara is pushing for a lifetime validity of PWD IDs so that persons with disabilities no longer have to renew their PWD IDs every five years, especially those with physical impairments and mobility problems.
The PWD ID is free of charge when issued for the first time. There's a minimal fee for PWD ID renewal due to expiration, damage, or loss of card.
Who Can Get a PWD ID?
Who is considered a PWD? Any Filipino with a permanent disability can apply for a PWD ID. Republic Act 10754[2] defines persons with disability as those with "long-term physical, mental, intellectual, or sensory impairments" that interfere with their interactions in society.
PWD List of Disabilities in the Philippines
The Department of Health (DOH) considers the following types of disabilities as eligible for a PWD ID:
Psychosocial disability - Includes bipolar disorder, depression, ADHD, schizophrenia, epilepsy, and other long-term and recurring mental or behavioral issues
Disability resulting from a chronic illness - Includes orthopedic disability due to cancer, blindness due to diabetes, and other disabilities due to a chronic disease
Learning disability - Includes processing problems that hinder learning math, reading, writing, and other basic skills
Visual disability - Simple poor eyesight doesn't automatically qualify a person for a PWD ID unless the visual impairment can't be corrected. Individuals with such conditions need to present a medical certificate from their ophthalmologist with a clearance of functional limitation due to poor eyesight.
Orthopedic (Musculoskeletal) disability - Includes people with dwarfism and amputated hands or feet. Individuals with scoliosis may also apply for an ID.
Mental/Intellectual disability
Hearing disability
Speech impairment
Multiple disabilities
PWD ID Discount List and Other Benefits
PWDs in the Philippines enjoy certain discounts and privileges under RA 10754. To avail of these benefits, the PWD ID must be presented. In the absence of this particular ID, those with an apparent disability may present their passport to get a PWD discount.
20% Discount and Value Added Tax (VAT) Exemption
PWDs are entitled to a 20% discount and are exempted from paying VAT when buying certain products and services nationwide for their exclusive use.
The PWD discount and VAT exemption applies to the following categories:[3]
Food, drinks, desserts, and other consumable food items
Medicines and medical supplies based on DOH guidelines
Medical and dental services, including professional fees, diagnostic, and laboratory fees, in all private healthcare facilities
Professional fees of attending physicians in all private healthcare facilities
Fares for domestic air and sea travel
Fares for land transportation, including PUVs like jeeps, buses, taxis, trains, and TNVS/ride-hailing services
Funeral and burial services for the death of a PWD
Services in hotels, restaurants, and recreation centers
Admission fees in theaters, cinemas, concert halls, etc.
Notes:
PWDs can't get double discounts. If a particular service is on a promotional discount, PWDs can avail of either the 20% PWD discount or the establishment's offered discount, whichever is higher.
People who are both a PWD and a senior citizen can use either their senior citizen ID or PWD ID to avail of the 20% discount.
Related article: Senior Citizen Discount in the Philippines: Are Your Parents Getting the Full Deal?
5% Special Discount on Basic Necessities and Prime Commodities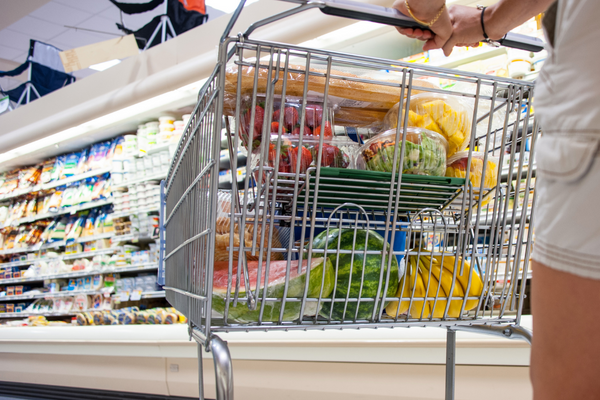 The law also grants a 5% PWD discount in the Philippines on top of the mandatory 20% discount and VAT exemption. The special discount applies to the purchase of basic necessities (such as rice, fresh meat, fresh fruits, and drinking water) and prime commodities (such as processed meat, dairy products, and construction materials) as determined by the Department of Agriculture and the Department of Trade and Industry.
To qualify for the 5% discount, the total purchase should not be more than ₱1,300 per week. Any unused amount cannot be carried over to the next week. A PWD who's also a senior citizen may avail of the discount from only one category.
Mandatory Coverage Under SSS/GSIS, PhilHealth, and Pag-IBIG
Membership with the Social Security System (SSS)/Government Service Insurance System, (GSIS), PhilHealth, and Pag-IBIG Fund is compulsory for PWD workers in the Philippines. This means all working PWDs are entitled to the same benefits from these government agencies as other members.

Educational Assistance
Scholarships, educational grants, subsidies, allowances, and other forms of financial support are available to PWDs in the Philippines. Books, learning materials, and uniform allowance are included, provided the PWD meets the requirements. These privileges apply to elementary, high school, college, post-graduate, vocational, or technical education in public and private schools.
Express Lanes for PWDs
PWDs are a priority in all commercial and government transactions in the Philippines. The law requires establishments to create express lanes for PWDs. In the absence of express lanes, PWDs will be given priority in their transaction at an establishment.
City-Specific PWD Benefits
Aside from the PWD benefits implemented on a national level, some cities provide their PWD residents with additional privileges, such as the following:
Cash gifts/financial assistance in Makati, Cebu City, etc.
Free parking in Muntinlupa, Cebu City, Cavite, etc.
Discounted parking in select areas of Quezon City, Manila, Makati, San Juan, Taguig, etc.
Free birthday cake in Makati
How to Get a PWD ID in the Philippines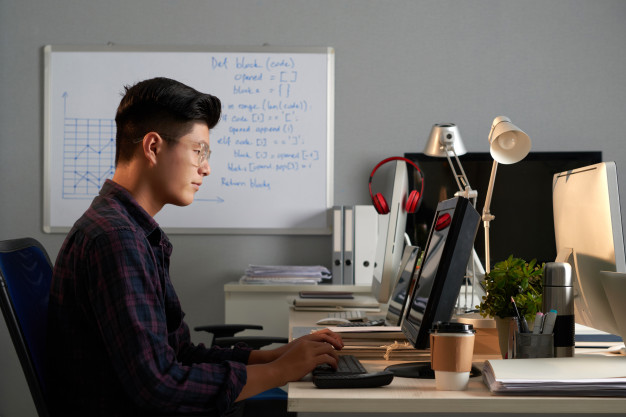 The application steps for getting a PWD ID vary per city or municipality. But here are the general guidelines on how to get a PWD ID in the Philippines.
1. Prepare the PWD ID Requirements
To get your PWD card in the Philippines, prepare the following:

Completed PWD ID application form available at any of the following sites:

National Council on Disability Affairs (NCDA) or its regional counterpart
Department of Social Welfare and Development (DSWD) offices
Participating organizations with memorandums of agreement with the DOH
Office of the Mayor
Office of the Barangay Captain
PWD ID application form from the DOH website
DOH Online Registration System

Two recent 1x1 ID photos with name and signature or thumb marks at the back (Some city/municipal halls require two 2x2 ID pictures.)
Barangay clearance, voter's ID, or any valid government-issued ID
Latest school assessment/medical certificate/or disability certificate that confirms disability condition from licensed private or government clinic, or hospital-based medical professional
2. File Your PWD ID Application
Bring all the PWD ID requirements and submit them to any of the following offices, whichever is applicable:
Persons with Disability Affairs Office (PDAO) of the city hall or municipal hall where you live
City/Municipal Social Welfare and Development Office
City or Municipal Health Office or its satellite offices
Office of the Mayor
Office of the Barangay Captain
NCDA office (for urgent cases)
Alternatively, you may accomplish the Online ID Application Form in the Department of Health Philippine Registry for Persons with Disability.
Enter your personal information, the type of disability, cause of disability, educational attainment, employment status, address, and contact details.
You must also provide your blood type, valid government ID numbers, and parents/guardians' names.
Print the form and affix the ID photos. Your information and documents will be checked and verified.
Once your medical condition or disability is confirmed, you'll be assigned a PWD ID number.
3. Undergo the Data Encoding Process
The next step is the encoding of your personal information. If you have confidential data regarding your medical condition, an officer will conduct a private interview with you.
4. Claim Your PWD ID
Claim your PWD ID card and the purchase booklet that you'll use each time you avail of a PWD benefit.

PWD ID and Benefits FAQs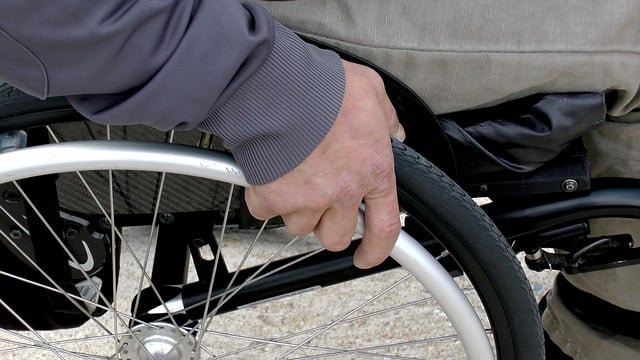 1. Is a PWD ID considered a valid ID?
Yes, it's accepted as a valid ID in most government and private transactions.
2. Do persons with disabilities have PhilHealth coverage?
Yes, they have automatic and mandatory PhilHealth coverage.
3. Do I need to go to the Municipal/City Social Welfare Development Office if I apply for my PWD ID online?
Yes. A successful PWD ID online application doesn't mean you'll be issued a PWD ID. You'll need to go to your Municipal or City Social Welfare Development Office to complete the documentary requirements and be issued the PWD ID.
4. How do I verify the status of my PWD ID card?
Go to the Department of Health's Philippine Registry for Persons with Disability at pwd.doh.gov.ph/home.php. Click ID Verification and enter your ID number to check the status of your PWD ID.
5. What if the PWD is bedridden and can't go to the Municipal/City Social Welfare Development Office?
Their designated guardian can go instead. Just present the authorization letter and other documentary requirements on behalf of the PWD.
6. How do I renew my PWD ID?
You'll need to fill up the application form and submit the same documentary requirements as the first time you applied for a PWD ID. Bring your expired PWD ID with you, as you'll need to surrender it before you're issued a new one.
7. I lost my PWD ID. What should I do?
For a lost PWD ID, you'll need to get a notarized Affidavit of Loss and present this at your Persons with Disabilities Affairs Office with your purchase booklet and a valid ID.
8. Where do I report a fake PWD ID?
The Social Welfare Department requests the public to report any incidents involving the sale of fake PWD IDs to the National Council on Disability Affairs (through council@ncda.gov.ph), Persons with Disability Affairs Office, or any law enforcement agency.
9. Are those with a psychosocial or learning disability entitled to PWD benefits?
Yes. PWDs with disabilities other than physical ones can get a PWD ID and enjoy the privileges that come with it.
Take the case of an owner of a vegetarian restaurant in Makati that recently made the rounds online after posting her experience with a customer that presented a PWD ID card.[4] She mentioned that the customer left with a companion on a motorcycle and that they looked "pretty able-bodied." She added that she felt it was getting too easy to get a PWD card and that it was somehow being abused.
In the now-deleted post, the restaurant owner attached a photo of the PWD card that stated the ID bearer has a "psychosocial disability." The post blew up when netizens started sharing their thoughts about what disability means and that disability can either be physical or mental. Thus, they can't be visibly seen or noticed.
The restaurant owner has since issued an apology for her unfair judgment.
If you're someone with psychosocial, learning, mental, or intellectual disabilities and an establishment doesn't honor your PWD ID, try reporting the incident to the NCDA via email.
10. Are PWDs exempted from Expanded Number Coding?
According to the MMDA, senior citizens and persons with disabilities are no longer exempted.[5] PWDs and senior citizens are no longer exempted and can use the window hours of 10:01 a.m. until before 5 p.m. instead to travel.
11. Are online purchases eligible for the PWD discount?
Yes. Under the Joint Memorandum No. 1 Series of 2002,[3] PWDs can avail of the 20% discount on their purchases of essential goods and commodities through online platforms and phone calls or text messages.
Related reading:
Final Thoughts
Now that you know how to get a PWD ID in the Philippines, apply for one ASAP. Just note that not all PWD ID applications get approved. The government is very strict when it comes to evaluating applicants. Some people abuse the system by faking their disability or using a fake ID to enjoy PWD discounts and privileges. This is why disability must be confirmed before an applicant is issued a PWD ID.
If your PWD ID application is declined, it may be caused by issues regarding the submitted documents. The registration officer will let you know about the deficiency in your PWD ID application. You can apply again when you submit the complete PWD ID requirements.

Sources: