With tons of promos, discounts, and privileges that come with a credit card, it's easy to swipe now and worry about it later. But as a responsible credit card user, you must account for every fee incurred in your transactions. A small act of neglect on fees can make credit cards the enemy you wish you never had.
Are you getting a card from UnionBank? Remember that UnionBank credit card fees apply to your account immediately after your card is activated and if you fail to meet the conditions. That means fees come automatically with your privilege to use the card.
To maintain your UnionBank credit card in good standing, here are the UnionBank credit card fees and charges you should know about.
Why Does UnionBank Charge Fees on Credit Cards?
Like any other bank, UnionBank imposes fees on using its issued credit cards to ensure cardholders won't abuse the privileges that come with it. Every time you swipe, you're borrowing money from the bank. The moment you fail to pay back, intentionally or unintentionally, the bank funds are at risk.
Credit card fees and charges cover losses the issuer might incur when cardholders default on their debts. The Bangko Sentral ng Pilipinas (BSP) policies govern the fees and other charges, and banks impose penalties accordingly.[1]
So you must pay UnionBank credit card fees on time to continue enjoying the benefits. Otherwise, you'll suffer the consequences of spending more on late payments, interest rates, and other charges.
What are the UnionBank Credit Card Fees and Charges?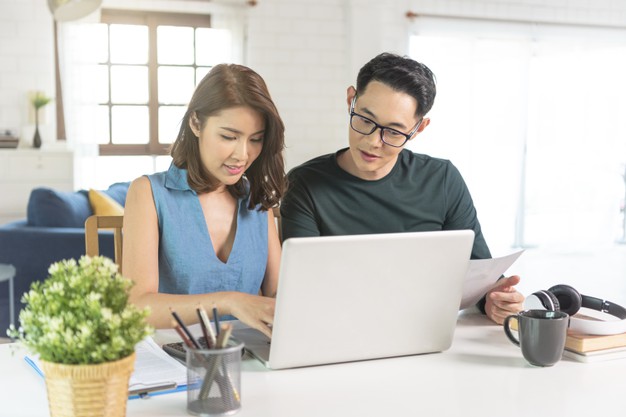 If your UnionBank credit card application is approved, you'll find the fees in a brochure with your new card. Keep reading to learn more about its credit card fees (as of 2023).
💵 UnionBank Credit Card Annual Fees
Annual fees are automatically charged to a UnionBank credit card account to compensate for all the benefits you get from them.UnionBank credit card annual fees range from ₱1,500 to ₱5,000, depending on your card type.
| UnionBank Credit Card | Annual Fee |
| --- | --- |
| PlayEveryday | ₱1,500 |
| Co-Branded/Affinity Cards (Insular Life Visa, La Salle Greenhills Visa, etc.) | ₱1,500 |
| Corporate Visa | ₱1,500 |
| Classic Visa | ₱1,500 |
| Rewards Credit Card | ₱2,500 |
| Gold Visa | ₱2,500 |
| Gold Mastercard | ₱2,500 |
| Lazada Credit Card | ₱3,000 |
| Platinum Mastercard | ₱3,000 |
| Miles+ Platinum Visa | ₱3,000 |
| Platinum Visa | ₱3,000 |
| Go Rewards Gold Visa | ₱3,000 |
| Cebu Pacific Gold | ₱3,000 |
| Go Rewards Platinum Visa | ₱5,000 |
| Cebu Pacific Platinum | ₱5,000 |
Annual fees differ because the range of benefits entailed with each card also varies. For instance, the UnionBank Classic Visa, with only a ₱1,500 annual fee, lets you earn 1 rewards point for every ₱35 spend.
Meanwhile, the UnionBank Platinum Mastercard, with a ₱3,000 annual fee, allows you to earn 1% cashback on all your spending. The same credit card also lets you enjoy complimentary access to airport lounges if you want to relax while waiting for your flight while traveling abroad.
Can You Have Your UnionBank Credit Card Annual Fee Waived?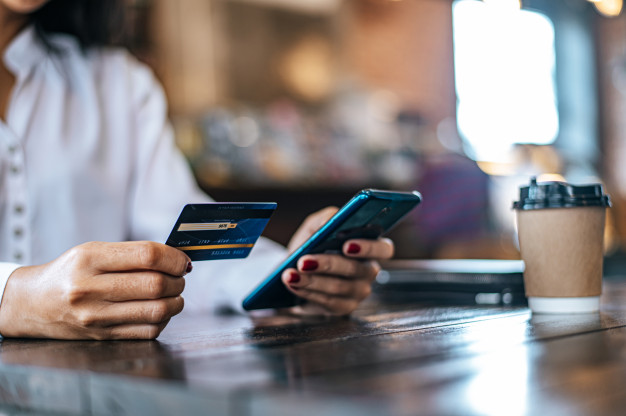 Curious about how to waive your UnionBank credit card annual fee? UnionBank offers exciting welcome gifts to new cardholders, which often include annual fee waivers.
For example, if you apply for the UnionBank Rewards Credit Card via Moneymax, get approved within the promo period, and meet the spending requirement within 60 days from card approval, you'll enjoy no annual fees for life. This promo will end on August 31, 2023.

But if you've been a UnionBank credit cardholder for a long time, you can call the bank's customer service hotline at (+632) 8841-8600 to request an annual fee waiver. The bank representative may accommodate your request upon your compliance with certain conditions.
Read more:
---
🎁

Free Welcome Gift:

No Annual Fee for Life Plus Maximum Rewards for U!

Eligible card: UnionBank Rewards Credit Card
Promo period: Until October 31, 2023
Say goodbye to annual fees forever and hello to leveled-up rewards with your new UnionBank Rewards Card! Just apply via Moneymax and get approved within the promo period, and then meet the ₱20,000 spend requirement within 60 days from your card approval date.
This Moneymax UnionBank Rewards Credit Card No Annual Fee Promo runs until October 31 only. Per DTI Fair Trade Permit No. FTEB-172472 Series of 2023.
Note: The promo is exclusive to applicants who do not have an existing principal credit card issued by UnionBank and/or Citi.
---
💵 UnionBank Credit Card Interest Rates
UnionBank imposes a flat rate of 3% monthly effective interest rate (EIR) on all its credit cards, regardless of type or category.
The EIR is computed based on the unpaid balance from the previous statement. Any payment of the minimum amount due or less than the total due from the previous balance automatically incurs interest and/or other charges.
The 3% monthly EIR is based on the cap mandated by the BSP, which has been implemented since February 2023.[2]
How to Avoid Interest Charges
Interest charges apply to any unpaid balance carried over to the next billing period. In this case, you can avoid interest charges if you pay the total on or before the due date.
💵 UnionBank Late Payment Fees
Late payment fees are charged to a cardholder who fails to pay the minimum amount due on time. UnionBank's late payment fees for credit cards are at a flat rate of ₱1,000 across all its cards for every missed credit card payment. So whether you have a PlayEveryday Card or a Visa Platinum card, you must pay an additional ₱1,000 if you settle your debt beyond the due date.
How to Avoid UnionBank Late Payment Fees
If you don't have enough cash to pay off the entire credit card balance, pay at least the minimum amount due for the billing period. You'll be charged with interest, but you'll save ₱1,000 for paying the minimum due on time.
💵 UnionBank Credit Card Cash Advance Fees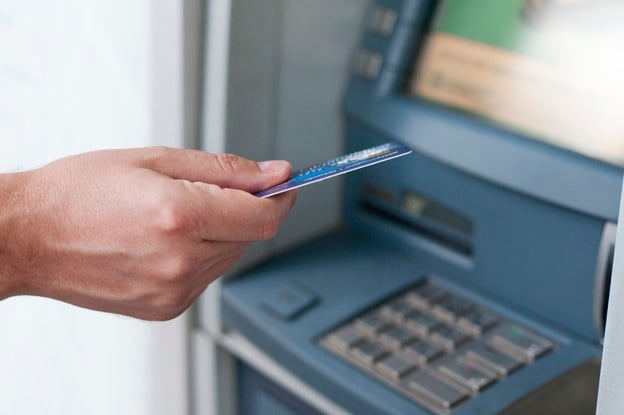 A flat UnionBank cash advance fee of ₱200 is charged per cash advance transaction. Also, a cash advance interest or finance charge of 2.91% will be charged monthly. It will be due on each cash advance from the transaction date of the advance until the date of repayment in full (including unbilled charges).
The UnionBank cash advance fee is considered in the derivation for cash advance EIR. The total annual EIR per cash advance transaction is 35.97% for ₱5,000 and above transactions via ATM. So take note of these UnionBank credit card cash withdrawal charges before making a cash advance.
What are the Other UnionBank Credit Card Fees to Remember?
Most of the fees in the table below are the same ones that other banks charge. You should take note, however, that the rates differ.
For UnionBank credit cards, the fees imposed are the same across all types of credit cards,[3] except for foreign currency transaction fees (3% fee for Classic and Gold cards and 2% fee for Platinum cards).
Also, if you'll avail of credit insurance, the U-Protect premium charge for Visa Gold and Platinum cards differs from the U-Secure premium charge for the Visa Classic, Lazada, Gold, and Platinum Mastercard.
| UnionBank Credit Card Fees | Rates |
| --- | --- |
| Overlimit fee | A ₱500 UnionBank credit card overlimit fee is charged and automatically billed on the cycle date when the total transactions and system-generated interest/charges exceed the credit limit. |
| Card replacement fee | You'll get charged a UnionBank card replacement fee of ₱400 per lost or damaged card. |
| Sales slip retrieval fee | A fee of ₱200 will be charged per transaction slip requested. |
| Pre-termination fee | The UnionBank pre-termination fee is ₱500 or 5% of the remaining principal balance, whichever is higher. |
| Foreign currency transaction fee | The UnionBank foreign currency transaction fee is 3% for Classic and Gold cards and 2% for Platinum cards. |
| Credit Life Insurance premium (U-Protect/U-Secure) | UnionBank will charge an amount of ₱0.36 for U-Protect or ₱0.55 for U-Secure for every ₱100 Outstanding Balance. |
Related reading:
Final Thoughts
You can avoid all these UnionBank credit card fees if you read and understand the terms of your credit card. It takes self-control, discipline, and a sense of responsibility to spend wisely and settle your obligations on time.
Owning a UnionBank credit card is a chance to prove you're worthy of a credit line. Take care of the opportunity by knowing when and where to pay your UnionBank credit card. Pay for whatever you spend to avoid fees and save money.
Looking for credit cards with waived annual fees? We've shortlisted them for you here!
Credit Cards with No Annual Fee
Key Features and Benefits

UnionBank Rewards Credit Card*

Monthly income requirement: ₱15,000
Interest rate: 3%
1 rewards point per ₱30 spend
3x points when you shop and dihttps://www.canva.com/ne here and abroad

* No annual fee promo until September 30, 2023

Metrobank Titanium Mastercard®*

Monthly income requirement: ₱15,000
Interest rate: 3%
1 rewards point for every ₱20 spend

*No annual fee promo until February 29, 2024

Metrobank Platinum Mastercard®*

Monthly income requirement: ₱58,333
Interest rate: 3%
1 rewards point for every ₱20 spend

*No annual fee promo until October 31, 2023

Metrobank World Mastercard®*

Monthly income requirement: ₱333,333
Interest rate: 3%
1 rewards point for every ₱20 spend

*No annual fee promo until October 31, 2023

PNB Ze-Lo Mastercard

Monthly income requirement: ₱10,000
Interest rate: 2.5%
No late payment or overlimit fees

AUB Classic Mastercard

Monthly income requirement: ₱21,000
Interest rate: 3%
1 reward point for every ₱50 spent

AUB Easy Mastercard

Monthly income requirement: ₱21,000
Interest rate: 3%
Flexible credit card payment due date
Sources: