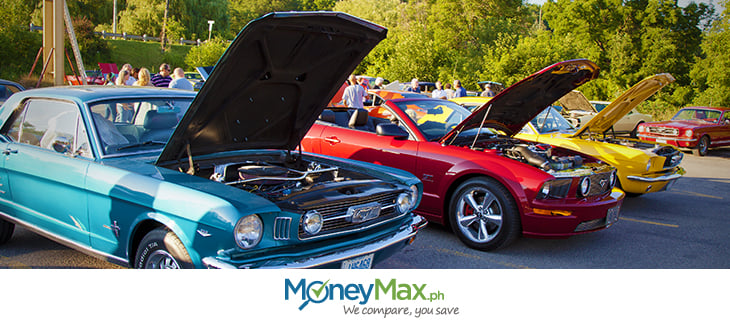 Everyone wants a community where they belong. For some, it's in the quiet of a living room and discussing of a book. It can be a small Facebook page for people who are agonizing that Game of Thrones won't be back for a year. For others, it is the smell of grease and the rumbling of engines together with car enthusiasts.
Were you thinking of finding one community for yourself when you bought a car? Car clubs exist for the intrepid enthusiast, and you can consider joining one.
What is a car club?
Historically, car clubs were non-profit (most still are) organizations that gathered car enthusiasts. These clubs were especially popular in the US during the 60s, and were sometimes organized by car dealerships.
These days, more clubs have an online presence that allows people who are into cars that are more niche models to come together to share stories and love for their vehicles.
Why join one?
A car club is a great resource. If you're interested in a particular model, there won't be a better place to ask about it than a car club on it.
Joining a car club also gets you access to a lot of information about not just about cars, but parts, service centers, and other deals that are hard to find such as a 30% discount on car batteries and dealership discounts. There are also non-car related companies that sponsor group discounts exclusively for car groups such as beach resorts,
You can also look out for giveaways by sponsors that can range from free mags painting to free skirt installation just by posting photos of your car or cracking a joke at the specific discussion thread.
The oldest of the car club is the Manila Sports Car Club, established in 1967, and runs the gamut if you like to go fast.
Read More:
What other benefits could you get?
Car clubs congregate during car shows or gatherings designed for that specific community. It's here that you can discover what kinds of insurance companies are best based on other members' experiences.
You also get advice straight from people who own the car model you've been lusting after – if you don't happen to own a car yet. Just check first if the car club admits people who do not own the model yet since most of them hold meet-ups that require bringing the members' cars.
Car clubs are also a great place to figure out where to get spare parts. It will cost you less for car parts since there are people looking to place group orders for rare original parts to pimp out their rides.
Final Thoughts
A car club is a community that sits comfortably in the fandom category, but it's more than that. Where else would you want to be if you're a big car enthusiast? Finding the right car club for you can easily start online to get social and financial benefits from it as well.