These days, owning a car is no longer a luxury—it's a necessity. It makes moving around a lot more convenient than going through the horrors of commuting in the city. Also, having a car can be a source of livelihood for enterprising Pinoys. While many people recognize that cars are a valuable asset, only a few do something to keep theirs protected.
You may think that it's okay to drive without insurance. But the road is full of forks, twists, turns, and other unpredictable variables. Having a car insurance policy will help reduce your expenses for car repairs after an accident or a natural disaster.
This article will help you understand the ugly consequences of no car insurance. Along the way, you'll also pick up some insights into how to choose the right car insurance policy.
What Happens If Your Car is Not Insured?
You may already feel some sense of security with your compulsory third-party liability insurance (CTPL). CTPL is required by the government,[1] and if you get involved in an accident without one, you'll have to pay a penalty.
However, CPTL is a basic insurance policy that covers only the third party injured or killed in an accident involving your car. On the other hand, the insurance holder, which is you, is not covered.
Apart from this, here's what happens if your car is not insured in the Philippines.
You Have to Settle the Upfront Costs
After an accident, you'll be obliged to pay for expenses out of your pocket in case you and your passenger get injured. Whether the amount is small or big, the fact that you'll be covering for your own accident (which could have been avoided with the right car insurance) is already a headache.
Comprehensive car insurance can cover most, if not all, of the expenses brought on by a vehicular accident.
You May Face Legal Charges
When you can't pay for the damage that your vehicle has caused, you may face legal charges. If you've been proven to be at fault in the accident, you may be charged with reckless imprudence resulting in damage to property.
Things are also much worse when someone dies in an accident. Obviously, all of these are more than stressful.
You Have to Pay for Expensive Vehicle Repairs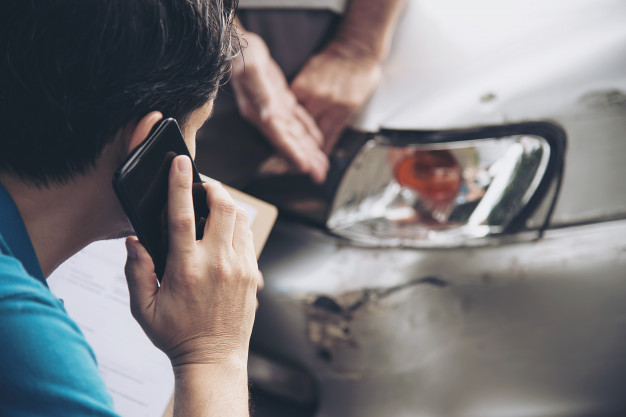 Accidents also damage your car. Things will be tough for you when you don't have an insurance policy to cover the cost of repairs. This is one of the most common consequences of no car insurance.
Again, the expenses incurred for fixing your car will come from your own pocket. Imagine how expensive that would be. The cost of a front bumper repair in the Philippines alone, for instance, can reach a couple of thousands of pesos.
In case you don't have enough money for repair, you won't be able to use your car any time soon. Using your car when it's not in good shape has another set of consequences.
Dealing with the aggravated and affected third party may also take time, especially if you're trying to figure out where you'll get the money to fix the issue.
With the right car insurance, however, it might only take a day up to a week to get things done (that is if your insurance provider has a very streamlined deployment system).
Your Business Might Get Affected
In case you're using your car for your business (e.g., carpooling and deliveries), your profits will be affected. You can't make money when your machine is faulty; it's like a coder losing his trusty personal computer or a baker who is dealing with a broken oven.
In a nutshell, the stress and time wasted due to driving a car without commercial auto insurance policy are definitely not worth it.

How to Choose the Right Car Insurance for You
Not all car insurance policies are created equal. You shouldn't use a cookie-cutter approach when picking the right coverage. What may have worked for others may not work for you. Similarly, what works for you may not work for other people.
The first thing that you need to do when picking car insurance is to know your priorities and needs. The second step is to know the types of coverage available in the market today. You already have the mandatory CPTL, so complement it with a more robust policy.
Policies with the most expensive premiums may not always be the best for the car owner. Thoroughly assess the risks that you'll face. That way, you can determine which coverage plan is the most cost-efficient.
For instance, if you live in an area with a high crime rate, you may get a policy with car theft coverage. Similar policies may pay for the repair and replacement costs due to the following: acts of vandalism, stolen car parts, robbery, and carnapping.
If you live in low-lying areas that are prone to flash floods and other incidents caused by typhoons, a policy that includes Acts of God coverage makes a practical choice.
Compare and Choose the Right Car Insurance Provider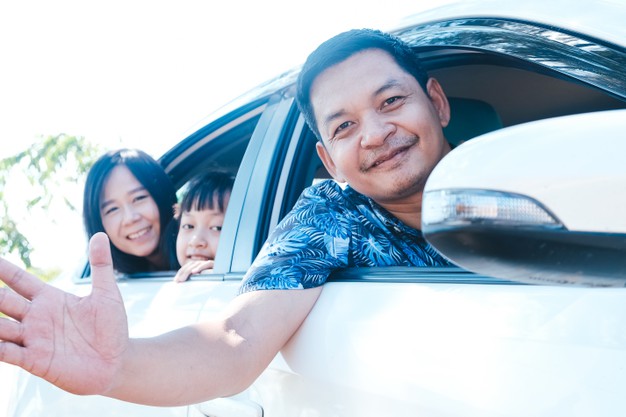 Now, you may be overwhelmed by the number of car insurance providers out there. There are banks, and there are also independent providers. Don't just go for the one that you have come across first.
Find a provider with packages that suit your lifestyle and the types of risk you face every day. Moreover, practicing due diligence will also keep you from dealing with scammers.
To get the best possible deal, use an online comparison platform such as Moneymax to help you compare prices and policies. Take the time to compare to ensure you get the right car insurance for you.
Final Thoughts
A car can take you to many places, and it definitely makes your life easier. But remember that the road you're driving on is full of uncertainties and dangers.
To protect yourself from the consequences of no car insurance, you need a shield, which in this case, is a car insurance policy. You may not need it right now, but are you going to wait for something to happen before you get yourself covered?
So, if you're going to ask, "Is it okay to drive without insurance?", the answer is a resounding "no." Talk to an agent today.
| | | | | | |
| --- | --- | --- | --- | --- | --- |
| Car Insurance Company | Maximum Total Sum Insured | CTPL Coverage | Own Damage & Theft Coverage | Acts of Nature Coverage | Death or Disablement Coverage |
| FPG Insurance | ₱4 million | ✔️ | ✔️ | ✔️ | |
| Malayan Insurance | ₱7.5 million | ✔️ | ✔️ | ✔️ | |
| The Mercantile Insurance Corporation | ₱5 million | | ✔️ | ✔️ | |
| OONA Insurance (formerly MAPFRE) | ₱5 million | ✔️ | ✔️ | ✔️ | ✔️ |
| PGA Insurance | ₱3 million | | | | ✔️ |
| SGI Philippines | ₱5 million | ✔️ | | ✔️ | ✔️ |
| Standard Insurance | ₱5 million | ✔️ | ✔️ | ✔️ | ✔️ |
| Stronghold Insurance | ₱3 million | | ✔️ | | |
Sources: [1] Reformed Compulsory Third Party Liability Insurance (LTO Memorandum Circular No. AVT-2015-1975)