Car insurance is a requirement when you get a car loan or register your car with the Land Transportation Office. It protects you from draining your finances should a vehicle accident, disaster, or car damage happen.
But did you know that car insurance is not exclusive to cars for personal use? As a business owner, you can also get commercial auto insurance in the Philippines to protect yourself, your employees, and the vehicles you use in your day-to-day operations.
Know more about business vehicle insurance in the Philippines in this article.
What is Commercial Auto Insurance?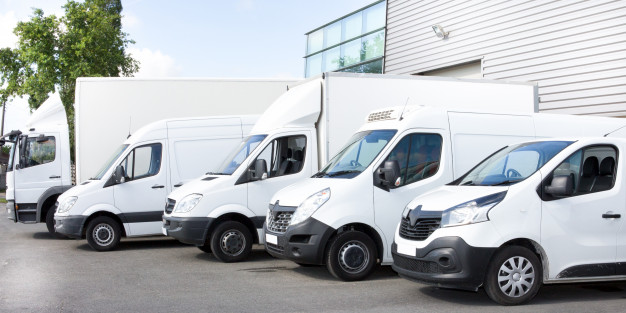 Commercial auto insurance is a policy designed for vehicles used by or for a business.
Any vehicle used to transport goods or paying passengers is considered a commercial vehicle. It can be a unit you purchase for your own business or a personal car you use for business. Sports utility vehicles (SUVs), vans, pick-up trucks, and other large motor vehicles may be considered commercial vehicles.
Commercial vehicle insurance or business auto insurance provides coverage for vehicles you use for business purposes. Commercial auto coverage in the Philippines includes the following:
Vehicle damage

Vehicle theft

Death or injury of passengers in the insured vehicle

Death or injury of third-party individuals

Medical expenses

Third-party property damage
Some commercial auto insurance coverage may provide add-ons such as anti-carnapping services and road assistance after an accident or breakdown. Some insurance companies conduct free road safety or defensive driving seminars for company drivers.
Read more: The Benefits and Importance of Car Insurance in the Philippines
Why Do I Need Commercial Auto Insurance?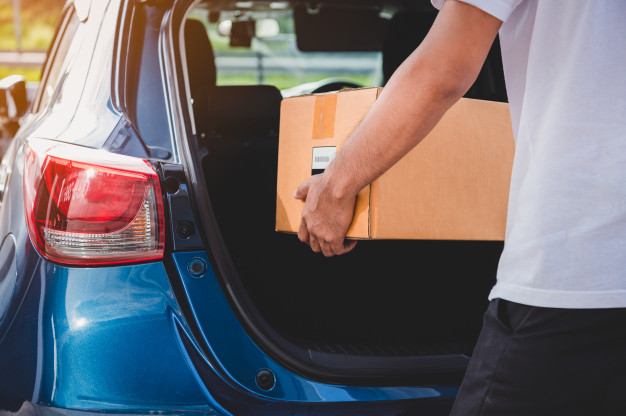 It's important to get commercial auto insurance if you use a vehicle for business purposes. Here are some compelling reasons to get business car insurance:
✔️ It's Riskier to Drive Commercial Vehicles
Vehicles that transport goods and equipment spend more time on the road than those for personal use. The longer a vehicle runs, the greater its risk of getting damaged or figuring in an accident.
The damage caused or sustained by a company vehicle isn't always the driver's fault. This is one of the most important reasons for insuring a business vehicle.
✔️ It Protects Your People, Products, Equipment, and Vehicle
When you drive a personal car, you need insurance to cover the vehicle, yourself, your passengers, and any pedestrian or property in case you figure in an accident.
But car insurance for business use requires more protection. Aside from the vehicle, you must also ensure that your employees, customers, products, materials, equipment, and everything your company vehicle transports are protected from untoward events while on the road.
✔️ It Provides Better Coverage
Unlike personal car insurance, an insurance policy for a company vehicle provides more coverage for your business needs. Most cover property damage, medical payments, and liability.
These are just the basics, though. You can customize your commercial car insurance to add protections not usually offered in a personal car insurance policy.
✔️ It Offers Higher Insurance Limits for Your Business
Because commercial auto insurance plans have higher limits, your policy may cover higher costs of liabilities. The higher limits may save you money in the long run since you have a higher ceiling before you have to cover some liability costs out of pocket.
✔️ Personal Car Insurance Won't Cover Vehicles Used for Business
Let's say you run a small business and use your car (not registered under a business) to deliver products to your customers. You and your company can be liable for damages in a road accident.
Your insurer might deny your claim since the car insurance policy doesn't cover business use. Even if they reimburse your car insurance claim, it may only be up to the policy limit.
Commercial auto insurance guarantees that when something happens to your company vehicle, you'll enjoy fair compensation and get your car fixed (or replaced) at a minimum cost.
How Much Does

Commercial Auto Insurance Cost in the Philippines?
Your commercial auto insurance costs depend on your insurance provider and policy coverage. If you own two or more vehicles used for business purposes, you may save a few thousand pesos by registering them all under one account.
However, remember that company car insurance is more expensive than personal car insurance because of its wider coverage and higher limits.
Some factors that may affect commercial auto insurance costs include the following:
Type and value of the vehicle -

The more valuable the commercial car is, the more expensive the premiums.

The number of vehicles -

If you use multiple vehicles for your business operations, your insurance cost can increase. However, you might receive a discount if you insure a fleet of vehicles.

Policy limit -

If you want more coverage from your commercial auto insurance, you have to pay more. However, higher limits mean better liability coverage before you pay for costs out of pocket, so you get to save money in the long run.
Where to Get

Commercial Auto Insurance in the Philippines
Here are some business auto insurance products you can consider:
📌 FPG Motor Fleet Insurance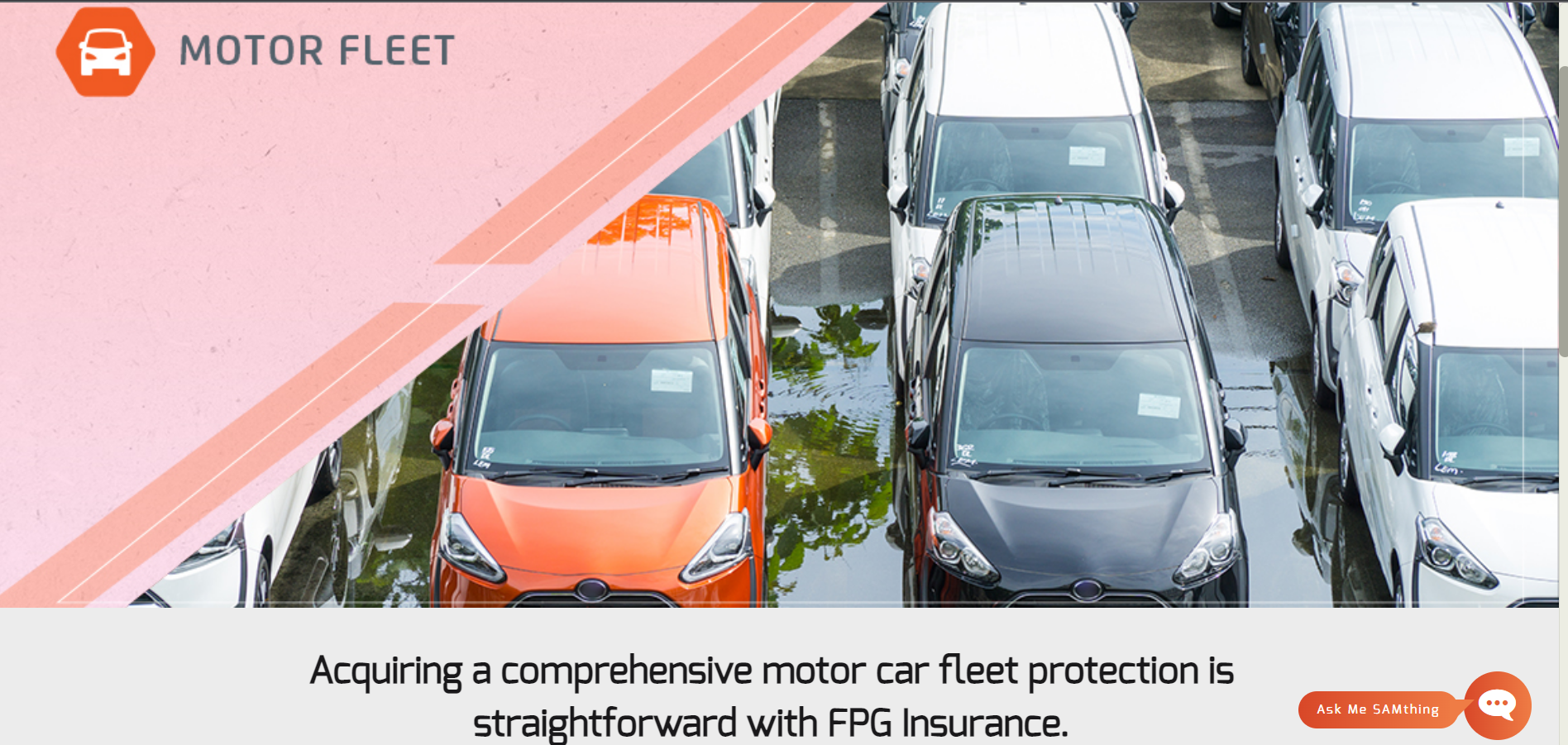 For your commercial vehicles, consider getting FPG's Motor Fleet Insurance,[1] which provides comprehensive coverage for vehicles and drivers.
Fleet policies with different options are available for your business needs. It also covers medical expenses. Moreover, FPG offers competitive rates and an easy and simplified administration.

📌 AutoMaster by Malayan Insurance
Malayan has an auto insurance product called AutoMaster that covers private and commercial vehicles. Its coverage includes the following:
Automobile loss and own damage

Third-party liability

Auto personal accident

Acts of nature, riots, strikes, and civil commotions
It also offers car accessories and optional valuable accessories protection and access to accredited repair shops in the Philippines. You can request a business car insurance quote via its website.[2]

📌 OONA Motor Fleet Insurance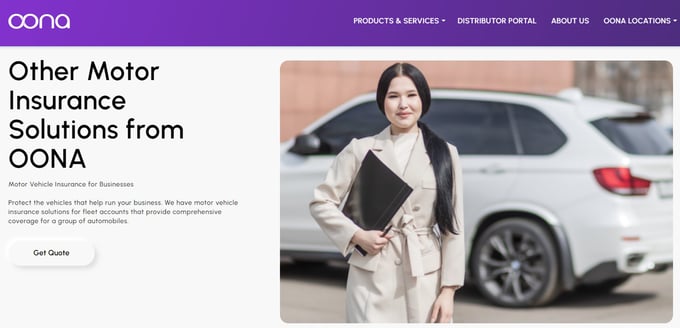 Like the other commercial auto insurance products on this list, OONA Motor Fleet Insurance[3] protects vehicle owners against damage to or loss of vehicles and liabilities from bodily injuries, death, and third-party property damage. It also includes medical expenses.

📌 SGI Philippines Commercial Insurance
You can also get a comprehensive package for your commercial vehicles like cars, vans, trucks, buses, and taxis from SGI Philippines.[4] Its commercial insurance plan covers own damage as well as third-party damage and liability.

📌 Standard Insurance Truck Protect
Insure your commercial trucks with Standard Insurance's Truck Protect,[5] which offers protection coverage that includes the following:
Compulsory Third-Party Liability (CTPL)

Voluntary Third-Party Liability / Excess Bodily Injury

Third-Party Property Damage

Own Damage

Carnap

Personal Accident Insurance Rider
It also has optional acts of nature coverage for damage caused by convulsions of nature, such as typhoons, earthquakes, floods, volcanic eruptions, and more.

📌 Stronghold Motor Car Insurance
You can enjoy peace of mind with a Motor Car Insurance policy from Stronghold[6] Insurance, which also covers commercial vehicles.
The commercial auto insurance plan covers losses caused by car theft, road accidents, and malicious damage by a third party. It can also cover bodily injury, death, or property damage.

📌 Etiqa Car Insurance
Etiqa[7] provides insurance coverage for commercial vehicles such as trucks, buses, vehicles for hire, and those with yellow and rainbow plates. It also accepts all ages of vehicles.
Etiqa offers guaranteed coverage against own damage, third-party damage, excess bodily injury, theft, acts of nature, and treatment of injuries for drivers and passengers.
Moreover, it offers 24/7 roadside assistance, which includes towing services, minor on-site repairs, roadside emergency tracker assistance, crane services, ambulance and hospital admission assistance, hotel accommodation assistance, and driver-on-demand.
📌 Paramount Motor Insurance
Paramount's motor insurance[8] covers private and commercial vehicles. It offers protection for loss or damage, compulsory third-party liability, excess bodily injury, property damage, no-fault indemnity, auto passenger personal accident, and acts of God.
How to Choose a Commercial Auto Insurance: Consider These Important Factors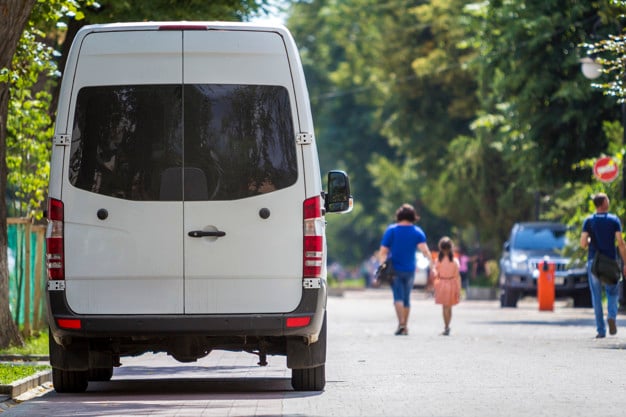 Make sure to do your research before choosing the best commercial auto insurance. Consider the following factors when comparing car insurance policies:
Basic coverage inclusion

- Determine the type and how much coverage you need to cover all risks that your commercial vehicle is vulnerable to. The most common insurance coverage includes auto liability, personal injury, and medical payments.

Add-on coverage options -

It's better to be prepared for the worst-case scenario than suffer losses you can't cover. So consider including that roadside assistance, vehicle replacement, or rental reimbursement.

Policy limits -

The higher the limit, the more likely it will raise your insurance premium. But don't skimp on your liability coverage, as you'll end up paying more after an accident if you don't have sufficient commercial car insurance coverage.
Final Thoughts
Commercial auto insurance in the Philippines costs higher than personal car insurance because of its broader coverage and the higher risks of driving a commercial vehicle. So don't skimp on your insurance coverage. This protection is for you, after all—and your business is worth the price.
Get a Free Car Insurance Quote!
Looking for car insurance? Below is a list of top companies and their features. Compare your options and get a free car insurance quote from Moneymax!
| | | | | | |
| --- | --- | --- | --- | --- | --- |
| Car Insurance Company | Maximum Total Sum Insured | CTPL Coverage | Own Damage & Theft Coverage | Acts of Nature Coverage | Death or Disablement Coverage |
| FPG Insurance | ₱4 million | ✔️ | ✔️ | ✔️ | |
| Malayan Insurance | ₱7.5 million | ✔️ | ✔️ | ✔️ | |
| The Mercantile Insurance Corporation | ₱5 million | | ✔️ | ✔️ | |
| OONA Insurance (formerly MAPFRE) | ₱5 million | ✔️ | ✔️ | ✔️ | ✔️ |
| PGA Insurance | ₱3 million | | | | ✔️ |
| SGI Philippines | ₱5 million | ✔️ | | ✔️ | ✔️ |
| Standard Insurance | ₱5 million | ✔️ | ✔️ | ✔️ | ✔️ |
| Stronghold Insurance | ₱3 million | | ✔️ | | |
Sources: