You might think that car insurance is just another expense. It might even seem frustrating to realize that you paid a year's policy, but you didn't get something in return. Ironically, that is something you should be thankful for. Not making any car insurance claims means you traveled the road safely for the past year. But being safe last year doesn't mean you won't face any road mishaps this year.
The importance of car insurance is not very obvious for everyone, especially for new car owners and new drivers. However, vehicle insurance gives you a safety net in times of unfortunate incidents. You'll never know how the car insurance premium you're paying can secure you, your loved ones, and your vehicle. You may not prevent an accident from happening, but you can protect yourself if or when it happens.
Keep on reading to know more about the importance of car insurance and how you can choose the right one for your needs.
What is the Purpose of Car Insurance?
It may have taken you years to plan for your car purchase. You've thought about the color, the make, the brand, and especially the price each night before you go to sleep for the past three years. You wondered whether a brand-new car is too much or a second-hand car would suffice. You've searched for opportunities to earn that money and pay off down payments and installments. You even sometimes struggled to have the funds for maintenance.
Because your car is valuable, sentimental, and the symbol of your hard work, one of the best ways to take care of it as an investment is car insurance.
Financial and liability protection are two important benefits you can get from a car insurance policy. With protection, you ensure that your hard-earned investment is paid off in times of accidents. You're even saved from paying for all expenses out of your pocket in case a third party is involved in the mishap and suffers injuries.
The Importance of Car Insurance: Why Should I Have One?
Car insurance plans can't stop a calamity or to prevent an accident. However, it pays to know that car insurance can help you save more money on repair and medical bills should your vehicle figure in an accident.
Here are the reasons you should consider getting a car insurance plan for your vehicle today.
1. Car Insurance is Required by Law
Every registered vehicle in the Philippines must get at least a basic Compulsory Third Party Liability (CTPL) car insurance. This policy protects you from any possible liabilities to a third party—any person other than a passenger, a family member, or a household member of the vehicle's owner. CTPL is also one of the requirements before you can register your car to the Land Transportation Office (LTO).[1]
The LTO mandates owners of both old and new vehicles to at least have CTPL car insurance that covers all the driver's liabilities to the third party involved, including physical injuries and death.
Owners of new vehicles may not need to worry about getting comprehensive car insurance, which provides full coverage car insurance benefits for at least one year. Most policies come for free for the first year upon purchase of a new unit.
2. It Protects You from Theft
The importance of vehicle insurance shouldn't be ignored, especially when hundreds of cars are stolen yearly. We've all heard horror stories of people stealing someone else's beloved vehicle.
While no one wants their car taken away against their will, it's a possibility that everyone should prepare for. If your vehicle is stolen or vandalized, your insurance company can cover your loss.
Although the New Anti Carnapping Law of the Philippines[2] has been already implemented since 2016 making car theft a non-bailable offense, the number of car theft incidents still reached 22,500 in 2019.[3] This means a lot of car owners are still threatened that their vehicles can vanish anytime and wonder what to do if the car is stolen.
Here comes the importance of car insurance. Your policy can cover repairs on damage like broken windows, locks, and ignition systems. Depending on your premium, you can also expect that the insurance company will cover the current value of your car.
3. It Covers Damage Caused by Disasters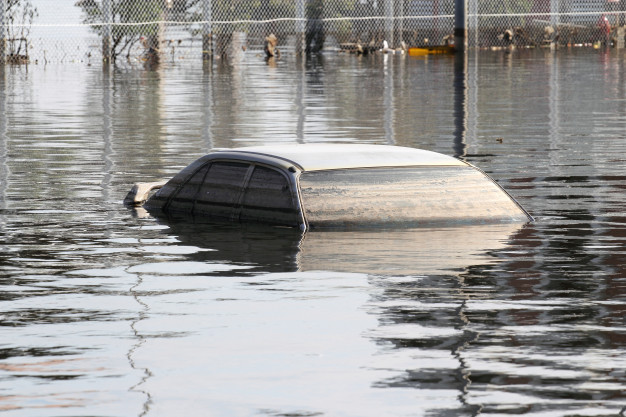 On average, 20 tropical storms enter the Philippines every year, around five of which are destructive. Filipinos usually have bags containing food and emergency kits in case of calamities. We also make sure our homes are strong enough to survive flooding and the cruelest of storms.
However, protecting a vehicle from flooding and other natural disasters is quite more difficult. A flood or an earthquake can easily damage your beloved ride.
One of the purposes of auto insurance is that you don't have to worry about a storm wreaking havoc on your vehicle. Auto insurance covers damage caused by disasters, easing the financial burden you might carry in times of a crisis. In car insurance parlance, these natural disasters are known as acts of nature or acts of God.
Depending on how the insurance company defines the term, acts of nature or acts of God are generally any incident or perils out of a human being's control such as volcanic eruption, earthquake, landslide, flood, and civil commotion.
4. You May Not Have to Pay For Upfront Expenses
Another importance of car insurance to consider is that you may not have to pay for repairs and even hospitalization in the event of an accident. Some insurance companies cover an insured car's passengers and shoulder their medical expenses.
Your policy may also cover the vehicle's damage. You may not have to pay for any repair or have parts of it paid, depending on your insurance policy. When you and your vehicle experience any trouble, all you have to do is to call your insurance provider to make a claim.
5. It's Easy to File a Claim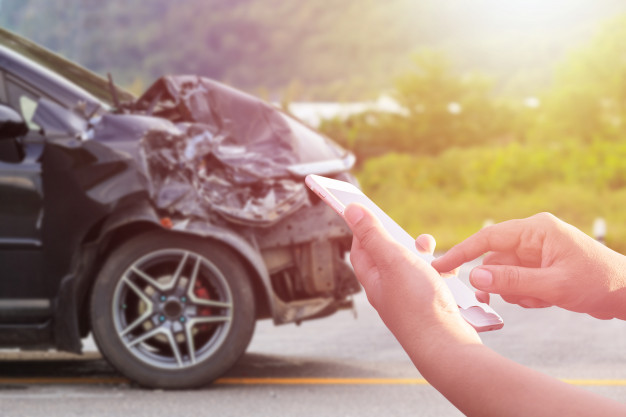 One of the benefits of having comprehensive car insurance is that filing a claim can be relatively easy. At the onset, your insurance company will give you a list of requirements for the claim. They'll also give you instructions on what to do with your car, a list of accredited car repair shops, and a list of documents you need to submit.
Once you've completed all the requirements, you just have to wait for your claim to be processed.
6. Having Your Car Insured Saves You Money
If anything goes wrong with you and your car and you don't have insurance, you have to shoulder the expenses for car repairs and medical bills. Apart from spending money on such costs, you may also feel emotionally stressed. Think of the importance of vehicle insurance as an investment more than an expense that you will benefit from.

How Do I Choose the Right Car Insurance?
There are many car insurance providers in the market, making it a bit confusing—and even intimidating—to choose the right one. Here are some factors to consider when choosing a car insurance policy.
Determine Your Needs
Sit down and list your topmost priority when evaluating the importance of car insurance for you and your vehicle. For example, if your car is expensive, or you simply want a higher level of protection for your vehicle, you might need to add more coverage to your insurance policy.
Compare Car Insurance and Ask Around
Ask family and friends about their car insurance policies. Know about their experience with the insurance company, especially when it comes to processing claims. The companies referred to by your loved ones can be the starting point in your research. However, keep in mind that it's still best to shop around. Use an online comparison tool like Moneymax for a faster and more convenient search.
Read more: The Benefits of Going Paperless with Moneymax
Assess Car Insurance Benefits and Features
Some car policies have more features and benefits than others. Do your research first and compare various policies in the market. Make sure that you gather as much information as you can before choosing the best car insurance coverage. This way, you can make the right decision in the end.
How Do I Cut Costs on My Car Insurance Policy?
Price is one of the main reasons some car owners don't get their vehicle insured and are never aware of the full coverage car insurance benefits. On average, a car owner should allot at least around PHP 10,000 every year for protection depending on the vehicle make and type. Car insurance plans for SUVs can reach up to PHP 30,000 each year depending on the chosen coverage.
So, is there a way to lower the cost of car insurance policies? The answer is a big yes! Here are a few tricks.
1. Check Some Multi-Car Insurance Packages
If you own several vehicles, you may take advantage of multi-car discounts offered by car insurance companies. The idea is almost the same as how retail is much more expensive compared with wholesale purchase. Buying policies in bulk for a few vehicles and drivers can lower the cost of insurance for each one.
2. Don't Overuse Your Car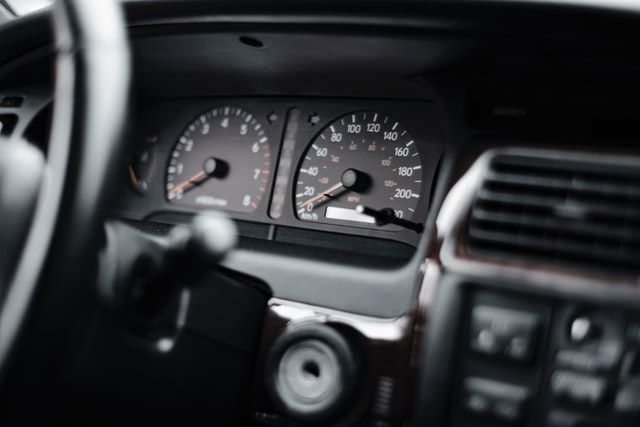 One of the most important questions insurers would ask is how many kilometers the vehicle has traveled in a year. Mileage is an indicator of how often you have used the vehicle. If the number reflected on your car's odometer is low, then your policy might cost you a little less.
One of the most obvious ways of lowering your car's mileage is to use public transport. However, due to the pandemic, it's not advisable to take it as a regular mode of transport. If you're not comfortable with others in one vehicle, then you can stay at home, do your stuff online, stay safe, and keep your odometer reading low.
3. Drive Responsibly
Insurers are also keen about the number of claims you've made in the previous years. Making those car insurance claims means getting involved in an accident. Most of the time, accidents are indicators of how risky and dangerous you are as a driver.
Moreover, some insurance companies also search for your demerit points[4] to reflect the violations you incurred on the road. If your demerit points are high, your risks also increase and your premium follows the surge.
4. Install Anti-Theft Devices
Anti-theft devices are not only for your safety but also for your premium to get lower. Insurers often offer discounts for vehicles installed with an anti-theft system. You can choose a simple car alarm and vehicle camera, but it would still be useful to ask your insurance agents for recommendations.
One thing to note when installing protective devices is the price. If your only purpose is to lower your insurance cost, then compare the price of the anti-theft system against the cost you'll potentially save from the premium discount. Is the savings worth all the hassles and efforts of finding and installing the best anti-theft devices?
Final Thoughts
While no one wants to be in a car accident, you still shouldn't ignore the importance of car insurance in the Philippines. It's better to be safe than sorry. Having a car insurance policy ensures that you won't have to be burdened with a lot of expenses after meeting a road accident. Sure, it's an added expense, but it's one that will give you peace of mind while you're on the road.

Sources: