Owning a car entails many responsibilities. Before you can even drive it, you need to accomplish basic requirements such as getting it registered and insured.
While registering your car is more straightforward, getting comprehensive car insurance in the Philippines can get more complex. You need to research, determine the coverage your vehicle needs, and choose an insurance company that offers the best deals.
But don't let the process discourage you from insuring your car. Learn everything about comprehensive car insurance through this beginner-friendly guide.
What is Comprehensive Coverage in Car Insurance?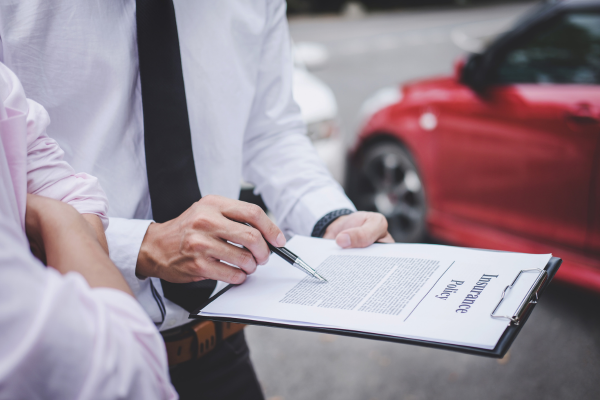 First, what is the meaning of comprehensive car insurance in the Philippines? True to its name, comprehensive insurance for cars in the Philippines or "compre" is a broader type of policy than the other type of car insurance, Compulsory Third Party Liability Car Insurance (CTPL).
You're probably wondering, "Is comprehensive insurance mandatory?" No, it's not. But buying one is highly recommended, especially if you use your vehicle daily.
While CTPL insurance protects the general public, comprehensive insurance protects you, your car, and your passengers from an extended list of road-related risks and hazards.
CTPL Insurance vs Comprehensive Insurance for a Car: What is the Difference?
There are two types of car insurance in the Philippines: CTPL and comprehensive car insurance. Both are essential. While it's true that you're required to buy a CTPL policy, it's better to get both insurance policies to protect yourself and your car better.
Unlike comprehensive insurance, CTPL insurance is mandatory in the Philippines. It's also the basic and least expensive type of vehicle insurance in the country. Upon buying a CTPL policy, you'll receive a Certificate of Cover from your insurance provider.
What Comprehensive Car Insurance Covers
Comprehensive car insurance provides financial protection for you and your car by covering the following:
Acts of God,

including typhoons and earthquakes

Liabilities caused by accidental collision and overturning

Car theft and burglary

Fire and explosion

Riots, strikes, and other malicious acts by third parties

Damage to your own car

Third-party liability or damage to other people's property, including cars, buildings, and others

Legal liabilities for third parties in case of death or bodily injury
Take note that comprehensive car insurance doesn't cover ordinary wear and tear.
Is Comprehensive Insurance Mandatory for Cars in the Philippines?
You might think CTPL insurance is enough because you're a good driver. But even if you're the most careful on the road, you'll likely encounter a driver who's not. When an accident happens, CTPL insurance can only cover so much.
Buying comprehensive insurance is not required in the Philippines, unlike CTPL that is compulsory for all vehicle owners.
Now you might ask: is comprehensive car insurance necessary? Yes, of course! It gives you a sense of security knowing that your investment won't go to waste, no matter what happens on the road.
Without comprehensive insurance, you're just gambling with fate. You'll shoulder all damage associated with your vehicle in the event of an accident and pay for repairs, replacements, medical bills, legal services, and other fees.
How Much is Comprehensive Car Insurance in the Philippines?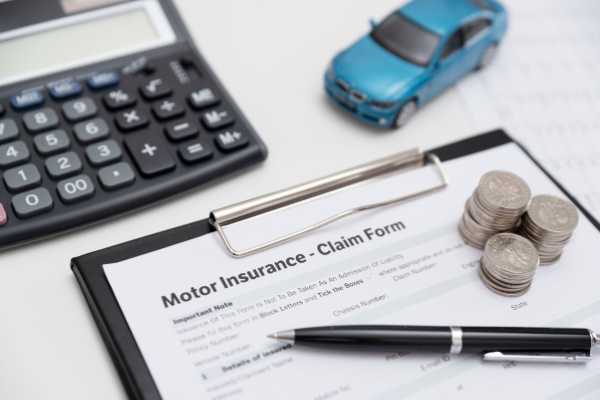 Unlike CTPL insurance, there are no fixed rates for comprehensive insurance for cars in the Philippines. Every comprehensive policy coverage differs by price, as they depend on the current state of your vehicle.
Factors that may affect your policy rate include the following:
Model -

The fancier the vehicle, the more expensive the policy.

Make -

Luxury and foreign makes are more

costly

to insure.

Year -

Older

cars are cheaper to insure

.

Usage -

How worn out is the car? Its condition will affect the price.

Accessories -

The number of accessories installed in your

vehicle

can also increase the rate.

Safety features -

The safer the car is, the cheaper it is to insure.

Fair market value -

How expensive is your car? The car insurance cost is higher for more expensive

vehicles

.

Depreciation -

How new/old is your car?

Cars depreciate over time

, which also decreases the cost of insuring them.
Fair market value[1] refers to the estimated price of your car according to its model and series.
It's a relatively accurate estimate of how much the insurance company will cover in case of vehicle damage or loss. Insurers also consider your car's depreciation when determining the price of your insurance.
In theory, you'll get a cheaper insurance policy if you insure an older car. Most insurers apply a straight-line 10% annual depreciation[2] to the value of vehicles. Of course, the overall price may vary on the types of car insurance coverage included.
Read more:
Where to Get a Free Car Insurance Quotation in the Philippines
Below is a list of top car insurance companies and their features. Compare your options and get a free quote from Moneymax!
📌 OONA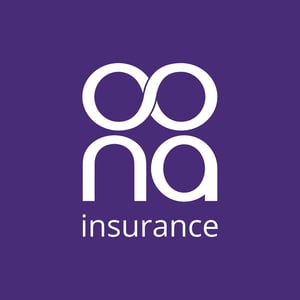 Formerly known as MAPFRE, OONA is a car insurance company in the Philippines that provides various coverage options for your car.
OONA Auto Select is a comprehensive insurance package you can purchase at an affordable price. You can enjoy complete car insurance protection for lower premiums. If you need to make a claim for repairs, servicing is available at select workshops only.
Meanwhile, OONA also offers the Auto Comprehensive car insurance package. It offers protection against the accidental loss of your vehicle, as well as damage to the car caused by the following:
Accidental collision and overturning
Explosion
Lightning and fire
Burglary and theft
Self-ignition
Third-party malicious acts
Legal liabilities for third parties in the event of bodily injury or death and physical damage to properties
If you want more coverage, go for OONA Auto Comprehensive Plus. Aside from basic car insurance coverage, it also has Acts of Nature coverage for protection from typhoons, floods, earthquakes, and other convulsions of nature.
Supplementary coverage includes Road Assist, security glass etching, cost of bail bond (up to ₱10,000), and increased towing expense (for Auto Comprehensive and Auto Comprehensive Plus).

📌 Prudential Guarantee and Assurance, Inc.
You can also get your comprehensive car insurance coverage from Prudential Guarantee and Assurance, Incorporated. Policyholders enrolled in its Auto Insurance Program can exclusively enjoy the following privileges anywhere in the Philippines 24/7:
Vehicle retrieval service - Prudential will provide a free retrieval service if your vehicle falls in a ravine, gutter, or bridge.
Vehicle breakdown service - In case of a breakdown, you can avail of minor on-site repairs, like jumpstart, battery boosting, tire changing, car lockout, and fuel delivery.
Towing service - You can get free towing to the nearest repair facility if your car breaks down or gets involved in an accident.
Alternative transport to destination - If your vehicle breaks down outside Metro Manila and immediate repair isn't possible, Prudential will arrange for a vehicle to bring you to your destination.
Alternative overnight accommodation - In case your car breaks down outside Metro Manila and immediate repair or alternative transport is unavailable, you can enjoy free standard overnight hotel accommodation instead.
Ambulance service - Prudential will dispatch an ambulance to take passengers to the nearest medical facility in case the insured vehicle meets an accident.
Emergency relay service - In case of an accident or vehicle breakdown, Prudential can relay urgent messages upon the client's request.

📌 Mercantile Insurance
Protect your precious car and secure yourself and your loved ones on the road with Mercantile Motor Car Insurance. This comprehensive car insurance has the following inclusions:
Own damage
Excess bodily injury
Theft
Property damage
Acts of nature
Auto passenger personal accident insurance
Motor Car Insurance value-added services include the following:
Auto Assistant Program
Teleconsultation
Emergency roadside, ambulance, police, and fire access via mobile app

📌 Stronghold Insurance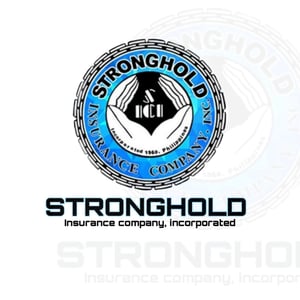 Get a Stronghold Motor Car Insurance policy if you want peace of mind on and off the road. This type of insurance policy can compensate you for losses due to theft, vehicle damage due to a traffic accident, or malicious damage by a third party.
It can also cover legal liability against accidents to third parties arising from using your vehicle, resulting in property damage, bodily injury, or death.

📌 Standard Insurance
Car Protect by Standard Insurance is another excellent option for car owners seeking the most comprehensive protection. It offers the following types of coverage:
Own Damage - In case of accidental collision, falling, overturning, fire, and other third-party malicious acts resulting in damage to property, Standard Insurance has you covered.
Third-Party Property Damage - You're also covered against liability for damage caused by your insured vehicle to a property that belongs to a third party.
Voluntary Third-Party Liability/Excess Bodily Injury - Opt for this if you want more beyond your regular third-party liability coverage against death or bodily injury.
Standard Insurance offers other value-added services like the following:
Free Personal Accident (PA) coverage
Unnamed Passenger Personal Accident Insurance coverage
Casa repair
Automatic technical assistance
Coverage against theft and Acts of Nature
Roadside assistance

📌 FPG Insurance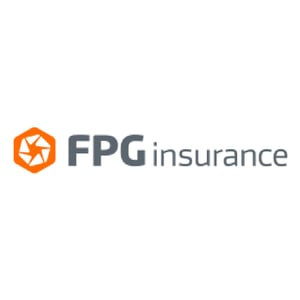 If you're looking for complete car insurance protection, get one from FPG Insurance. MyAutoMate by FPG Insurance provides coverage against the following:
Own damage
Acts of nature
Theft
Strikes, riots, and civil commotion (SRCC)
Voluntary Third Party Liability (Bodily Injury and Property Damage)
Personal accident insurance
Cover for undeclared non-standard accessories
Inter-island transit cover
24/7 roadside assistance program

To sum it up, here's a table that compares the coverage of the comprehensive car insurance products in the Philippines:
| | | | | | | |
| --- | --- | --- | --- | --- | --- | --- |
| Comprehensive Car Insurance Coverage | FPG | Mercantile | OONA | Prudential | Standard Insurance | Stronghold |
| Acts of nature/God | ✔️ | ✔️ | ✔️ (Auto Comprehensive Plus only) | ❌ | ✔️ | ❌ |
| Emergency roadside assistance | ✔️ | ✔️ | ✔️ | ✔️ | ✔️ | ❌ |
| Fire | ❌ | ❌ | ✔️ | ❌ | ❌ | ❌ |
| Own damage | ✔️ | ✔️ | ✔️ | ❌ | ✔️ | ✔️ |
| Personal accident insurance | ✔️ | ✔️ | ❌ | ✔️ | ✔️ | ❌ |
| Theft | ✔️ | ✔️ | ✔️ | ❌ | ✔️ | ✔️ |
| Voluntary third-party liability | ✔️ | ✔️ | ✔️ | ❌ | ✔️ | ❌ |
How to Get a Comprehensive Car Insurance Policy in the Philippines
Since you already have CTPL insurance, you should know the process. You can purchase comprehensive insurance from a company other than your CTPL provider.
Take the time to compare rates from different providers to find the best deal possible. Once you've picked out your provider, here are the comprehensive car insurance requirements to prepare:
Comprehensive Auto Insurance Requirements
Original vehicle receipt
Certificate of Registration of your vehicle
Your driver's license
Another valid government ID
Photocopies of each document
It's the same process when applying for CTPL insurance. Submit the documents to your chosen insurer, pay the premium, and wait for your insurance policy.
You'll receive a digital copy through email and a hard copy which will arrive at the address you provided. Always keep in touch with your provider for further questions regarding your insurance.
8 Things to Consider When Buying Comprehensive Insurance for Your Car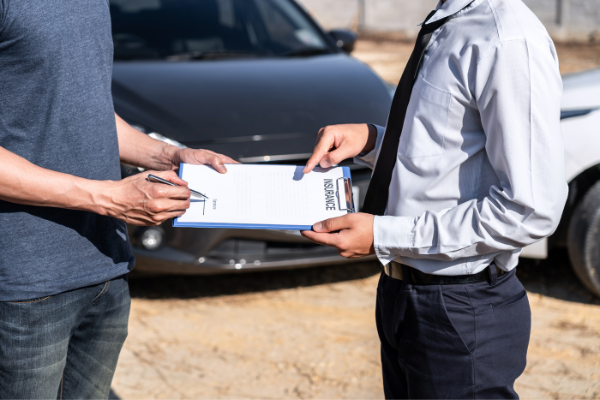 Buying car insurance for the first time can be intimidating, especially when you don't understand what you're buying. Think over these considerations before making a decision.
✔️ What the Fine Print States
As the driver and car owner, it's essential that you fully understand everything before signing it. Read the documents provided to you. Check the inclusions and exclusions, plus the clauses and terms that will help you during claims and renewal.
Also, ask the insurance provider to explain all the fine print to you.
✔️ Your Budget
When looking for comprehensive insurance for your car in the Philippines, consider your vehicle, lifestyle, and budget. While more coverage means more security, it also means more expenses. Be smart and only get the policy you need.
✔️ Your Car's Fair Market Value
Many people overlook the value of their car and how this will impact the cost of their insurance. Some old cars that you can buy for cheap might be uninsurable. Before signing on the dotted line, determine if you can afford the car and insurance coverage.
✔️ The Company You'll Get the Insurance From
Don't settle with a single insurance company when other companies can offer you a better and cheaper deal. Read more about the top car insurance companies in the Philippines, and let Moneymax help you.
✔️ Claims Process
Convenience is an important consideration in buying car insurance. Find an insurance provider that you can call 24/7, as any accidents can happen at any time of the day.
Ask about the details for reporting a claim. Peace of mind should be the primary purpose of having your car covered.
✔️ Premium Payment Options
It's smarter to go for an insurance provider with a payment schedule that's easy on your wallet. Ask your agent about all possible payment options if you can't afford an annual fee.
Most companies have yearly and six-month premiums, while others with more frequent options may add a surcharge. However, you may also get a discount for paying the annual cost at once.
✔️ Any Hidden Fees
Whatever the cost of the premium, you'll have to pay fees as well. Insurance providers should give you a "schedule of fees" that may include items like cancellation fees or change of address. Be aware of these fees and negotiate with the provider to waive or lower them.
✔️ Your Policy Schedule
Take note of your policy's term and expiry date to avoid additional costs from your insurance company.
Final Thoughts
If you love your car and want to take care of it, you must get comprehensive insurance. It's the protection you, your passengers, and your vehicle need.
But if the entire process of getting comprehensive car insurance in the Philippines still confuses you, we're here to help!
Moneymax can take you through the entire process of getting auto insurance. From choosing the right comprehensive insurance for your car in the Philippines to filing your insurance claim, Moneymax will assist you every step of the way.
And the best part? Our services are free! Get started by getting a free quote below.

DISCLAIMER: Moneymax is a registered company under the legal name Moneyguru Philippines Corporation (MGPC). Its wholly-owned subsidiary, MoneyHero Insurance Brokerage, Inc. (MHIB), is an authorized insurance broker in the Philippines. MGPC does not carry on an insurance business, and all insurance-brokerage activities referred to on this website are carried out solely by MHIB. Click here for more information.
Sources: