The appeal of luxury cars will always be irresistible. The shiny and sleek exteriors can make everyone on the street turn their heads. The roar of the engine is a distinct sound; you can easily tell that it's an upscale auto even without looking at it.
All these prized qualities need protection, though. Moreover, you also have to keep in mind that luxury cars are not exempt from the uncertainties and harsh rules of the road. As such, you need to get car insurance.
Since you're a luxury car owner, you know too well that each unit requires higher premiums. Whether it's your first time to get a policy or you're planning to get a new one, you need to study your options before inking any deal.
To help you out, this article lists down some of the most expensive cars in the Philippines and the costs of their insurance premiums. Who knows, your car might be here.
20 Most Expensive Cars to Insure in the Philippines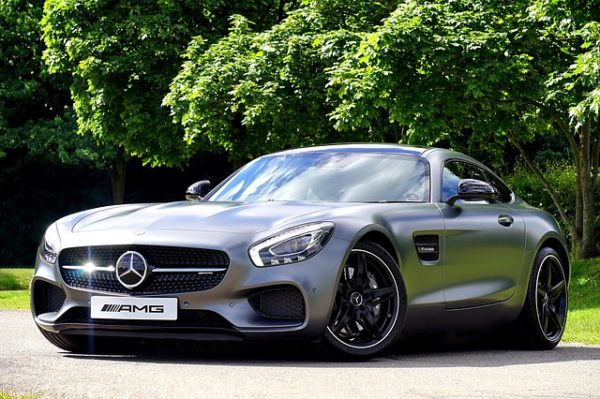 Here are the cars with the highest car insurance premiums in the Philippines in 2021. One of these models may just be the car of your dreams.
1. Mercedes-Benz SL-Class 350
Annual Car Insurance Premium: PHP 143,621 to PHP 203,645 (2021 SL-Class 350 3.5L Gas A/T)
With a whopping price of PHP 6.7 million, it's no wonder that this luxurious roadster's annual insurance premium will hit the PHP 200,000 mark, which is the most expensive in this list. This two-seater car is your perfect open-air ride whether in the city or down in the country. It's more powerful than it looks, as its engine can churn out 302 hp of power. It has a top speed of 250 kph, so if you want a fast ride, this car is the one for you.
2. Lexus LS 500
Annual Car Insurance Premium: PHP 188,539 (2021 LS 500 3.5L Gas A/T)
A classy sedan that's the embodiment of all things fine―that's the Lexus LS 500. The LS series has gone through various modifications since 1989, and it only gets better with age. The modern iteration can seat up to five people, making it an ideal family ride. Its power measures at 415 hp, and it has a torque of 600 Nm, a testament that strength and performance can also come with beauty.
Read more: What is Roadside Assistance in Car Insurance and Why Should I Get It?
3. Land Rover Range Rover Sport
Annual Car Insurance Premium: PHP 183,838 (2021 Sport HSE 3L Diesel A/T)
Land Rovers are among the most expensive cars to insure in the Philippines. Leading the pack is the Range Rover Sport, a luxury midsize SUV with a sporty exterior, ultra-comfy interior, and superb engine performance. Though this unit is priced at PHP 9.9 million, its insurance is comparatively cheaper than the previous cars in this list. Its annual premium is over PHP 183,000, which means that you'll have to shell out around PHP 15,000 per month.
4. Audi A8 L
Annual Car Insurance Premium: PHP 125,747 to PHP 178,192 (2021 A8 L Quattro 3L Diesel A/T)
Audi proves that luxury, comfort, and innovation can come together. The German carmaker shows it through its flagship sedan―the Audi A8 L. The said unit is designed with a three-liter turbocharged gasoline engine, which can generate 258 hp of power output and 580 Nm of torque. Just like its brothers and even competitors, the interiors of the Audi A8 L screams luxury. It's upholstered with leather, and its central console is equipped with tech particulars, from wireless Bluetooth to 4G LTE WiFi.
5. Nissan GT-R
Annual Car Insurance Premium: PHP 177,316 (2021 GT-R Premium 3.8L Gas A/T)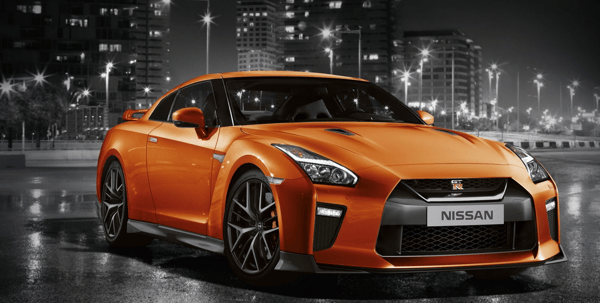 Nissan may seem the odd guy out in the list dominated by BMWs and Mercedes, but it does have a model with a high insurance premium. Car insurance for the GT-R costs more than PHP 170,000, making it probably the most expensive Nissan to insure.
This is hardly surprising, as the GT-R comes with a powerful twin-turbocharged V6 engine that produces 562 horsepower, a luxurious cabin, and an array of advanced tech features.
6. BMW X5 xDrive30d
Annual Car Insurance Premium: PHP 136,369 to PHP 176,842 (2021 X5 xDrive30d M Sport 3L Diesel A/T)
The X5 units are among the best-selling luxury crossovers of BMW.[1] A lot of people are easily drawn to its sharp yet elegant look. Others, meanwhile, are more focused on its muscularity and functionality. Every ride is powerful yet smooth, as the X5 xDrive30d is equipped with an engine that can generate up to 265 hp of power output and a torque of 620 Nm.
It's also loaded with infotainment features, from touchscreen console to front and rear speakers. The roomy interiors can either accommodate your family or your road trip essentials, making the car an ideal choice for people who always move with companions or for weekend warriors who love driving to the countryside.
7. Jaguar F-Type
Annual Car Insurance Premium: PHP 123,956 to PHP 175,641 (2021 F-Type Coupe 2L Gas A/T)
The Jaguar F-Type roars with lavishness primarily because of its PHP 6.19 million price tag and identifiable body. But what makes this convertible-slash-sports car truly luxurious is its set of premium features, starting from its automatic climate control system to its engine that lends the car 296 hp of power. Even driving it feels luxurious, as its steering wheel is outfitted with leather.

8. BMW 7 Series 730i
Annual Car Insurance Premium: PHP 120,018 to PHP 170,033 (2021 7 Series 730i Pure Excellence 2L Gas A/T)
Whoever says that sedans can't be sporty probably hasn't seen a BMW 7 Series unit. Its sportiness is coupled with understated luxuriousness, making it a car that's impossible to ignore. Inside, you'll be treated to a freestanding infotainment system made innovative with an advanced version of the iDrive tech.
Passengers at the back are also empowered to adjust some functions of the vehicle, as the rear section is outfitted with a 7-inch control panel tablet. Through this, passengers can control the car's air conditioning, ventilation, cooling, side windows, sunroof, and even the massage function. When it comes to performance, the7 Series 730i can generate 265 hp of power and 400 Nm of torque, which both make for a smooth and steady ride.
9. BMW X7 xDrive30d
Annual Car Insurance Premium: PHP 165,644 (2021 X7 xDrive30d Pure Excellence3L Diesel A/T)
If you're into big luxury cars, the BMW X7 is worth checking out. While the exteriors are purely muscular, the interiors are designed with luxurious comfort. The car's air conditioning system can also be personalized, thanks to its five-zone climate control system.
This SUV is fashioned with a Harman Kardon audio system, which makes listening to music truly a joyful experience. And for the ultimate comfort, the upholstery is made with premium leather. As for the engine, the maximum output is 265 hp, while the maximum torque is 629 Nm. All these and more will be yours at a price tag of PHP 9.2 million.
10. Lexus LX
Annual Car Insurance Premium: PHP 160,731 (2021 LX 570 5.7L Gasoline A/T)
The Lexus LX is a colossal SUV that's also big on features. While it looks luxurious, it can effortlessly take on off-road assignments, thanks to its tough truck platform and 5.7L gasoline engine that boasts a power output of 362 hp.
On the other hand, the roomy cabin is nothing short of elegant. It's outfitted with leather and some wood inserts for a warm appeal. For comfort, the Lexus LX has a four-zone climate control that can be adjusted based on the requirements of the passengers. This SUV's entertainment system also is equipped with a DVD player, an SD card slot, and a Mark Levinson audio system.
11. Lexus RC
Annual Car Insurance Premium: PHP 110,954 to PHP 157,126 (2021 RC F Carbon 5L Gas A/T)
Lexus is Toyota's luxury car division, and its model that costs the highest to insure is the RC F coupe. The four-seater luxury vehicle is equipped with a five-liter V8 engine and features that make the ride truly fun and comfortable, from the dual zone auto air conditioning system to the Mark Levinson audio set-up with 17 speakers. It also boasts electric adjustable seats, power windows, and keyless entry.
With a price of PHP 5.7 million, its annual insurance premium is pegged between PHP 110,000 and PHP 150,000+. This means that you'll need to shell out a monthly payment costing between PHP 9,000 and PHP 13,000.
12. Audi Q7 Quattro
Annual Car Insurance Premium: PHP 146,539 (2021 Quattro 3L Diesel A/T)
The beauty of the Audi Q7 lies in its seemingly paradoxical nature. Its boxy exteriors look sleek or streamlined. And its tough external persona is softened by the interiors' ultimate comfort. A steady ride is assured through the vehicle's power output of 272 hp and 600 Nm of torque. The interiors, on the other hand, are adorned with advanced features, from the automatic climate control to the power door locks and the MMI Informant System.[2]
13. Land Rover Range Rover Velar
Annual Car Insurance Premium: PHP 109,241 to PHP 141,538 (2021 Velar 2L Diesel A/T)
An expensive car in the Philippines like the Range Rover Velar definitely comes with a hefty insurance premium. It should not come as a wonder, since the Velar is priced between PHP 5.89 million and PHP 6.19 million.
The Velar is the embodiment of stylish and practical. It can serve as a family car since it can seat up to five people. When it comes to engine and performance, the Velar can churn out a power output of 178 hp and 430 Nm of torque.
14. Mercedes-Benz GLE-Class 300d
Annual Car Insurance Premium: PHP 105,602 to PHP 136,803 (2021 GLE-Class 300d 4Matic 2L Diesel A/T)
Time and again, Mercedes-Benz shows that it can also dominate the luxury SUV Game. Proof of it is the Mercedes-Benz GLE-Class. Departing from the usual boxy body of SUVs, the GLE-Class dons a much more modern look with the adoption of the curvy corners.
Inside, the midsize SUV is equipped with an advanced infotainment system and a number of integration systems, such as Apple Carplay and Android Auto. Moreover, the GLE-Class has a voice-command function that makes tasks related to navigation, music, and phone calls much easier. On the other hand, its two-liter diesel engine makes for smooth and stable driving, as it can generate a power output of 245 hp and 500 Nm of torque.
15. Jaguar F-PACE
Annual Car Insurance Premium: PHP 98,324 to PHP 127,332 (2021 F-PACE Prestige 2L Diesel A/T)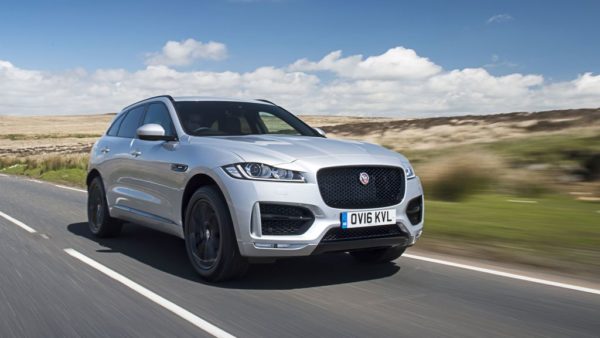 The F‑PACE is an expensive car in the Philippines that has an all-wheel-drive capability. It's Jaguar's first model in the crossover SUV category. While it has a sporty appeal, it can double as a family car since it has ample seating and a roomy storage space.
The interiors are absolutely lavish, as this part of the car is outfitted with carpet mats, two-zone climate control system, 10-way electric front seat, and more. When it comes to performance, the F-PACE certainly doesn't disappoint. While some seasoned luxury car owners believe that diesel and Jaguar don't go well together, the F-PACE has shattered such expectations. Its engine can generate a power output of 178 hp and a torque of 430 Nm. These performance features make the F-PACE a superior driving machine in the city.
16. Mercedes-Benz E200
Annual Car Insurance Premium: PHP 75,611 to PHP 124,555 (2021 E200 AMG Line 2L Gas A/T)
Stylish yet still sporty, the E200 features a two-liter turbocharged engine and a nine-speed automatic transmission that makes this Mercedes midsize sedan fuel-efficient. The car's cockpit is intuitively designed to make sure that driver and passenger can easily and comfortably settle in.
Touching the leather-wrapped steering wheel will remind you of Mercedes-Benz's top equities―prestige and luxury. For comfort, the E200 is built with a Thermatic automatic climate control. Meanwhile, the entertainment and atmosphere are tasks left in the hands of the Harman Kardon Logic 7 sound system.
17. Ford Mustang
Annual Car Insurance Premium: PHP 64,701 to PHP 106,383 (2021 GT Premium V8 5L Gas A/T)
The Ford Mustang is probably every sports car fan's dream car. The four-seater coupe combines style and powerful performance. If you're saving up for a Mustang purchase, be prepared also to pay up to PHP 106,000 per year to keep it insured.
It remains as one of the most expensive cars in the Philippines for a lot of reasons. Being a sports car, it can churn out a power output of up to 460 hp and over 500 Nm of torque. It also has a slew of advanced features, from cruise control to front parking sensors and lane departure warning system.
18. Toyota Alphard
Annual Car Insurance Premium: PHP 63,335 to PHP 95,129 (2021 3.5L Gas A/T)
Company executives love them and travelers want to have them. This is because the Toyota Alphard rolls utility, flexibility, and luxury into one minivan.[3] Its boxy silhouette is easy to recognize; nevertheless, the opulent appeal is there. Inside, the seats will make you feel like a VIP, as they have a control panel and even a table service. It also has a three-zone climate control system to ensure comfort in every ride. In a nutshell, riding an Alphard is like sitting in a lounge. As for its performance, the Alphard's 3.5-liter gasoline engine offers 292 hp of power output and 361 Nm of torque.
Being one of Toyota's most expensive cars, the Alphard has an annual insurance cost that may reach up to PHP 95,000.
19. Chevrolet Camaro
Annual Car Insurance Premium: PHP 56,396 to PHP 94,606 (2021 Camaro 3LT RS 2.0L Gas A/T)
The sporty, midsize Camaro is one of Chevy's most expensive cars to insure. The interiors are full of utilitarian wonders. For one, the driver's seat can be adjusted in eight ways. The two front seats even have heating and cooling features. The car also has a dual-zone automatic climate control.
Being a sports car, the Camaro is packed with power, thanks to its engine that can generate 275 hp of power output and 398 Nm of torque.
20. Mercedes-Benz GLA-Class
Annual Car Insurance Premium: PHP 52,333 to PHP 79,976 (2021 GLA-Class 200 AMG Line 1.3L Gas A/T)
Crossovers are often viewed as flat yet bulky cars. But they can be stylishly compact, too! Just look at the Mercedes-Benz GLA-Class. The cabin offers the ultimate comfort, as the front and rear sections are designed with advanced ergonomics. The infotainment system is made innovative with the Harman Kardon sound system.
The GLA-Class easily offers a joyful driving and riding experience with the help from its 1.3-liter engine that churns out 163 hp of power and 250 Nm of torque.
What Makes Car Insurance Expensive?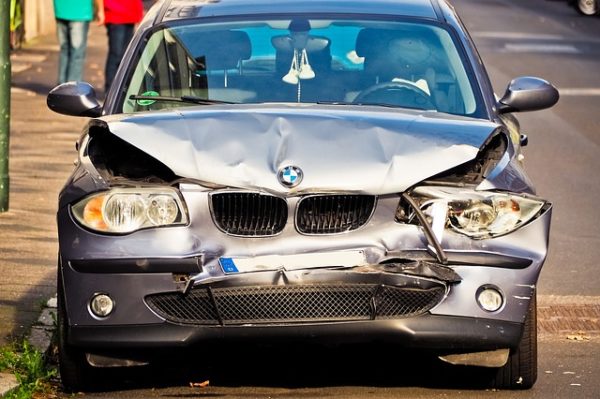 Many things affect how much you pay for your car insurance. Some of them you can control, but others you won't be able to. Knowing what can drive your insurance rates up or down can help you pick the best insurance plan for your vehicle.
Personal Factors
Who you are in terms of demographics can affect your insurance rate greatly, especially your credit score. Some statistics based on demographics are also used by some, if not most, banks and lending agencies.
Driving record
Claim history
Vehicle Factors
Of course, the kind of car you're insuring also influences your overall insurance rate. Is the car old or does it have parts that are hard to find or source? Or is it a relatively new car with cheap and easy-to-find parts? These are factors that are considered:
Vehicle age
Size
Fair market value[4]
Vehicle make and model
Vehicle type (sedan, SUV, AUV, etc.)
Car safety rating
Read more:
Final Thoughts
The correlation between a car and insurance costs is easy to understand. If you own an expensive car in the Philippines, expect that the insurance premium will also be high―mainly because of the unit's potentially pricey repair costs. Luxury cars have parts that are hard to find and may need to be sourced overseas.
Even if you increase your deductible, keep a good driving record, and do other things to lower your car insurance cost, you'll still pay high premiums to protect your expensive investment.
However, insuring a luxury vehicle (no matter how expensive it is) will cost you less than having no insurance and paying hefty repair bills on your own after an accident. Even if a vehicle is inherently expensive to insure, you can still save thousands of pesos on annual premiums. Compare car insurance quotes online through Moneymax. And because we also offer end-to-end car insurance services, you can also make insurance applications efficient and hassle-free!
Car Insurance Company
Features
MAPFRE Insular



10 years of casa eligibility
366 accredited repair shops
PHP 5,000,000 maximum total sum insured
Overnight accommodation - Yes, up to PHP 3,000
Towing - Yes, up to PHP 5,000
Vehicle removal crane services - Yes, up to PHP 10,000

Malayan Insurance



3 years of casa eligibility
58 casa repair shops
PHP 7,500,000 maximum total sum insured
Overnight accommodation - Yes, up to PHP 1,000
Towing - Yes, up to PHP 4,000
Vehicle removal crane services - Yes, up to PHP 8,000

New India Assurance



10 years of casa eligibility
30 accredited repair shops
PHP 3,500,000 maximum total sum insured
Overnight accommodation - Yes, up to PHP 1,500
Towing - Yes, up to PHP 4,000
Vehicle removal crane services - Yes, up to PHP 10,000

Prudential Guarantee



10 years of casa eligibility
PHP 3,000,000 maximum total sum insured
Overnight accommodation - Yes, up to PHP 2,000
Towing - Yes, up to PHP 5,500
Vehicle removal crane services - Yes, up to PHP 15,000

SGI Philippines



5 years of casa eligibility
36 accredited repair shops
PHP 5,000,000 maximum total sum insured
Overnight accommodation - Yes, up to PHP 2,000
Towing amount - Yes, up to PHP 5,000
Vehicle removal crane services - PHP 10,000

Stronghold Insurance



10 years of casa eligibility
167 accredited repair shops
PHP 3,000,000 maximum total sum insured

The Mercantile Insurance Corporation



10 years of casa eligibility
77 accredited repair shops
PHP 5,000,000 maximum total sum insured
Overnight accommodation - Yes, up to PHP 2,000
Towing - Yes, up to PHP 5,000
Vehicle removal crane services - Yes, up to PHP 10,000
Sources: