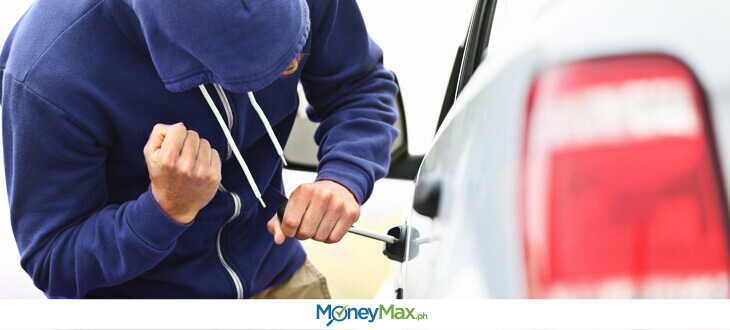 0% - that's the crime rate in Metro Manila when Manny Pacquiao, the Philippines' Pambansang Kamao, has a fight. On regular days though, the picture is much grimmer. Just in the first half of 2015, the crime rate in the Philippines totaled 509,924. For car thefts, in particular, carnapping comprised 3.15% (6,491) of the incidents reported, 2.97% higher than in the same period last year.
It's no surprise that 80% of car thefts occur in Metro Manila, with it being the most populous region and economic center of the Philippines. Looking further, here are the top 5 cities in Metro Manila where car thefts (motorcycles excluded) have occurred so far this year (from January 1 to September 9, 2015):
1. Quezon City: 170
2. Valenzuela: 22
3. Manila: 21
4. Mandaluyong: 15
5. Pasig and San Juan: tied at 14
*Data: PNP Crime Maps. May not be complete.
With these cities taking the top 1 (Quezon City), 2 (Manila), and 8 (Pasig) most populous places in Metro Manila, it is no wonder that most car thefts happen here. In addition, a prime business and economic activities are in the above cities as well. Populous cities, central business districts, and populations with higher buying power make it easy for car syndicates to turn the cars around for quicker and more frequent sales.
Now that you know that top 5 Metro Manila cities where car thefts occur, how about the most common cars stolen? According to a press release from the Senate, the top 3 vehicles stolen are:
1. Toyota Fortuner
2. Mitsubishi Montero Sport
3. Toyota Vios
Read more:
If you look at the 3 above, they all made the list of the Philippines' top-selling cars. Affordable sedans like the Toyota Vios, allow for quick sales because the market has a demand for these models. The more expensive vehicles, such as the Toyota Fortuner or Mitsubishi Montero Sport, are usually sold at half their market value which can be a good deal for prospective buyers (and an even better deal for the carnappers).
Don't Be a Victim!
As much as you want to avoid areas where crimes are common, sometimes it cannot be helped, especially if you live and work in the aforementioned cities. To avoid falling victim to car thefts, it's best to always be careful and protect your car in multiple ways. Aside from comprehensive car insurance which covers car thefts in its policy, use these tips from the PNP-HPG:
Avoid waiting inside the car while parked
Avoid making stops in isolated places
Install a security alarm or anti-theft system
Keep numbers of the police on your mobile phone
If you suspect you're being followed, take additional turns or routes then check if you're still being tailed
Remember, it's better to be safe than sorry. Having car insurance and taking the precautionary steps above decrease your chances of falling victim to car theft.
Need to insure your car? Get the best coverage at the best price when you compare auto insurance at Moneymax.