The existing public transportation system in the Philippines left us with no choice but to wake up early and fight through long MRT lines and bumper-to-bumper traffic. According to a 2016 survey, three in 10 Filipinos dread commuting[1] and buying a new car seems to be the most sensible solution to our traffic woes.
After months of saving and obsessively researching for the best car in the market, you've finally bitten the bullet and got a car. Now what? It isn't as easy as driving off with your ride. We listed down on what you should do after buying a new car to help you have a smooth start.
To-do Lists After Buying a New Car
1. Register Your Vehicle
You can't drive your vehicle on open streets until it's registered. If you buy a car from a dealer, they may provide you with at least a temporary registration for the car.
Registrations for brand new cars are typically handled by the dealer. However, in the off chance that you must do the registration process on your own, you would need the following basic requirements:
Original sales invoice
Appropriate insurance certificate of cover
TIN ID
Original certificate of stock reported (CSR)
Original PNP-HPG MV clearance certificate
You must also have your car tested for emissions and obtain the results. Once you get the result, you have to submit all necessary documents to your nearest LTO branch, pay the fee, and wait for your registration.
Read more: Complete Guide to LTO Car Registration and Renewal
2. Get Car Insurance
The number of Filipinos with insurance policies remains low, with only 16% of middle- and upper-class citizens having insurance products[2]. However, you shouldn't ignore the importance of insurance, especially for your vehicle.
Whether it's the first, second, or fifth vehicle you own, you must get car insurance. It can help protect you, your passengers, and other drivers should an unfortunate incident happens.
To get the right car insurance, consider the following:
Your insurance needs
How much you can afford for insurance premiums
Benefits and features you would like to have
Research about various car insurance companies, coverage, and premium. Compare them with each other and choose a policy that covers your budget and needs.

3. Photocopy Your Documents
Your car dealership or seller may hand you two important pieces of documents—the certificate of registration (CR) and your car's official receipt (OR). Make sure to photocopy these documents as they are important for identification purposes.
Keep your original documents in a safe place—don't fold them and have another copy in your car as well. If you lose your original documents, you have to get another from LTO, which can be quite difficult and time-consuming.
Read more:
4. Read the Owner's Manual
Many people tend to skip this step. However, a car is a major investment, so it's essential to familiarize yourself with all its nooks and crannies. You probably don't need to read every page of the owner's manual but read it for key information.
You can also find your car's information online. Many resources are available for owners via forums or car websites. This is particularly helpful if you got a used car that doesn't come with an owner's manual. Spend at least a few hours to research more information about your vehicle and read what other owners are saying. It will help you prepare for issues that may arise in the future.
5. Test Your Car's Features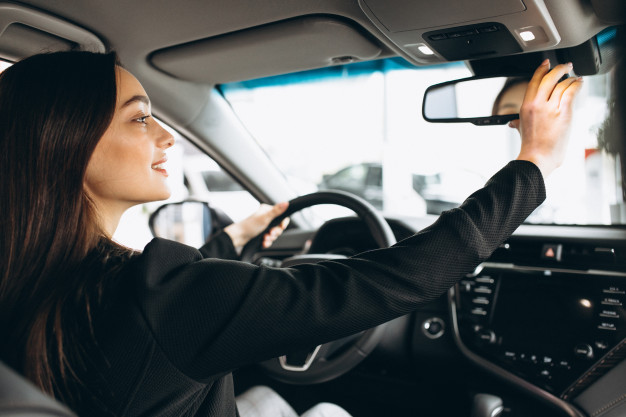 Before you go out on the road, check your vehicle's features and settings. Figure out all of its settings with the car parked.
Adjust your car seat to your comfort and configure the settings before going for a break-in drive. You might also want to familiarize yourself with the car's light switches, AC controls, and head unit. It will make driving much more comfortable as you don't have to worry about them while you're on the road.
6. Take Care of Maintenance
Every vehicle needs regular maintenance. However, what is required and when it's required varies. Check the owner's manual for this information.
If your car is brand new, it shouldn't require maintenance right away. If you bought a used vehicle from a dealer or private seller, they should provide you with records of the vehicle's maintenance.
However, if the seller didn't give you details or maintenance records, consult a mechanic and ensure maintenance is taken care of immediately after getting your vehicle.
7. Keep Track of Oil Change and Maintenance Schedule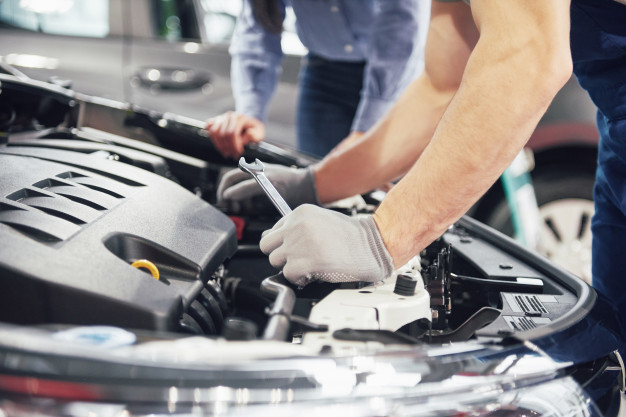 You'll want to be on top of when the next oil change and maintenance are, so you can properly maintain your vehicle. Set a calendar reminder for your car's next schedule, so you won't forget it.
This record will give you peace of mind. It's also important to keep your car well-maintained should you plan to sell it in the future. This applies to both new and used vehicles.
Read more: 10 Tips on How to Take Care of Your Car While in Quarantine
8. Make Necessary Repairs
If your vehicle is brand new, you shouldn't have to make any repairs as the dealership takes care of this before you take ownership. If the car is used, repairs may or may not be necessary. It's best to inspect the car for any issues before purchasing it. However, if any repairs must be taken care of, do so immediately.
Take your ride to a mechanic and have them inspect the car for any issues. Additionally, research if there are any existing services or recalls you were not able to check before the purchase. Ask your dealership or the previous owner if repairs have been made to address any recall you find.
You should also do the following if you bought a used car:
Flush the fluids. The fluids in your car system need flushing. Pay attention to the brake fluid and coolant because any mishap can lead to brake failure.
Inspect the brakes. The braking system is an important safety component you should check. Check if the brakes works before hitting the road for the first time.
Check your tires. Inspect the health of your tires. Driving with overinflated or underinflated tires are dangerous.
Check the battery. If you bought a used car with an original battery, a checkup is highly recommended. Ask your mechanic to check if the battery is still healthy. If it isn't, replace it with a new one.
Change the filters. Replace your car's transmission, fuel, oil, and air filters. It's best to ere on the side of caution.
Clean your car. No one wants to use a car covered in someone's dirt and sweat. Have your car professionally deep-cleaned and disinfected.
9. Add Personal Touches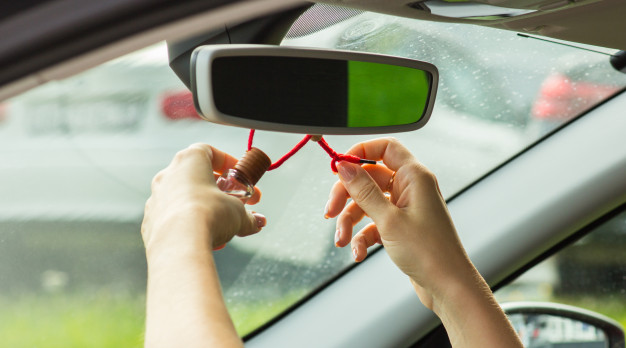 This isn't a must-do after getting your vehicle but you should still do it. Personalizing your vehicle can make you feel more comfortable on the road, especially if you have to battle through traffic. Apart from having a tool kit inside your vehicle, you can add the following:
Floor mats
Phone charger
Cup holder
Emergency toiletries
Air freshener
Trinkets from loved ones
You can get as creative as you want and add as many personal touches. Just make sure your added touches won't be a distraction while you're driving.
Read more: Car Gifts to Consider for the Car Lovers in Your Life
10. Understand Your Driving Capabilities
Apart from getting familiar with your vehicle, you should also measure your own capabilities especially if you're a new driver. Never go beyond your comfort range of speed and acceleration.
It's perfectly normal to want to test your new wheels and its limit but always tread lightly. Accidents could happen anytime.
11. Break It In
Apart from a test drive before purchase, you have to take your car on a more substantial drive so you are more comfortable with its overall driving dynamics. However, your first drive shouldn't be on a busy highway. Drive around your neighborhood first. Make sure your mirrors, steering wheel, and seat are properly adjusted.
Once you get the hang of it, head out onto major roads to familiarize yourself with your vehicle's braking and acceleration. Finally, go for a long drive on the freeway to get a better feel of the vehicle's speed and performance. Hopefully, by this time, you are more comfortable with your new ride.
Final Thoughts
Getting a new vehicle is exciting, but you should also be aware of what car ownership entails. Learn about what to do to keep your new ride in tip-top shape. Make sure to have your vehicle registered and consider getting insurance. It will give you a safety net should something unfortunate happens.

Sources: