Thinking of buying a used car? Consider buying a repo, also known as a bank repossessed car. Somebody else's loss could be your gain—this is how repossession works. That's why you should also consider the pros and cons of buying a repossessed car before spending more on a new vehicle.
Banks take back cars from people who fail to repay their car loans and then put the repossessed vehicles on sale. So be careful when shopping for repossessed cars for sale because there are benefits and drawbacks. Here are some of them.
The Pros and Cons of Buying a Repossessed Car in the Philippines
5 Benefits of Buying a Repossessed Car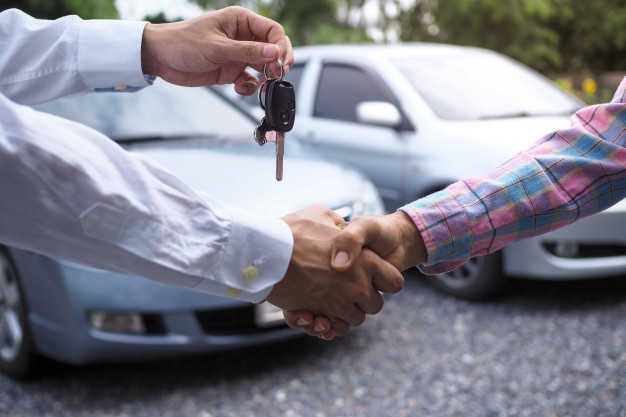 1. Lower Prices
With car prices increasing in the Philippines due to a lot of economic reasons, cheaper options such as repossessed cars have become a more attractive option for budget-conscious car buyers.
A repo car purchase can save you between 20% to 40% off the cost of a brand-new car.
For example, a repossessed 2021 Toyota Vios (XE 1.3 AT) sold by a bank can cost up to ₱575,000, while a new unit usually costs ₱750,000. Of course, the car's value has depreciated over time. But the ₱175,000+ savings is just too hard to pass up for someone who's just after a decent car working with a limited budget.
Banks sell repossessed vehicles for much less than their worth. Some banks like Maybank even offer occasional promo prices. Banks aren't looking to make a profit from selling repos. They need to dispose of these second-hand cars as soon as possible to reduce the costs of storing and maintaining the vehicles.
2. Easy to Find Newer Cars in Good Condition
Repo cars are up for sale not because their condition is deteriorating, but rather, the former owners could not keep up with their loan repayments. That's why you're more likely to find pre-owned cars that are only a few years old with lower mileage in bank repossessions than those sold by private sellers. Most banks sell 2017 and 2018 models, and some even have 2021 models for sale.
Unlike privately sold used cars, repossessed cars are less likely to be involved in an accident, crime, or flooding. Also, a five-year-old repossessed car or newer may still have its manufacturer's warranty. That's one less thing to worry about.
Read more: 25 Cheapest Cars in the Philippines You Can Buy in 2022
3. Opportunity to Score a Great Deal
If you're looking for more arguments for your pros and cons of buying a repossessed car list, chalk this one up under pros. You're more likely to score great cars for bargain prices when you do your homework and use a smart strategy.
Here's an example: research the market value of the make and model you're looking for and compare used car prices diligently. If a bank's selling price is too steep, wait for the right timing before you bid. Banks slash the prices of repossessed cars for sale if nobody bids on them. Make an offer only when the prices have lowered significantly.
4. Safe and Trustworthy Sellers
Another thing to note when you're considering the pros and cons of buying a repossessed car is that you don't have to worry about the legitimacy of the repo cars for sale.
Buying a repossessed car from a bank assures you of a legal and secured transaction, as you're dealing with a reputable financial institution. On the other hand, buying a second-hand car from a private seller can be prone to fraud since you're dealing with a stranger.
Banks that offer repossessed cars for sale in the Philippines include the following:
EastWest Bank[1]
Maybank[2]
Metrobank[3]
PSBank[4]
RCBC[5]
Security Bank[6]
5. Easy Car Financing Option
Depending on the bank, you can either pay cash upfront or get an auto loan to purchase a repossessed car. The advantage of full cash payment is that you won't be paying interest over time, while an auto loan is easier on the pocket because of the monthly installments.
Unlike in buying a brand-new car, a repossessed car purchase involves less paperwork. Banks just want to sell their repo units right away.
The Risks of Buying a Repossessed Car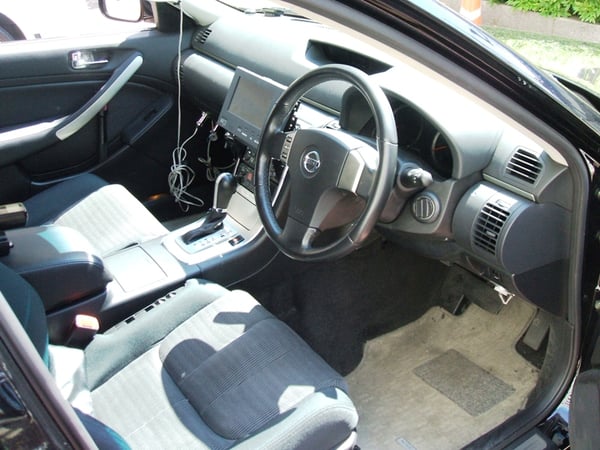 1. Uncertainty About the Car's Actual Condition
Since this is a list of pros and cons of buying a repossessed car, we can't ignore the drawback column. For one, repossessed cars are essentially pre-owned units, so their quality depends on the driving and maintenance habits of the previous owner.
If the former owner has been in a tough financial situation (which is why the loan on the car defaulted), chances are the car may not be maintained enough.
Because banks sell repo cars on an "as is where is" basis, the buyer takes on the risks (including any hidden defects) on the quality of the purchased car. That means when you purchase a repossessed car and spot damage later, you can't sue the bank for that.
When purchasing a used or repo car, make sure to avail auto insurance to avoid future headaches in the future.

2. Finding the Best Repossessed Car Takes Effort
For you to not regret your repossessed car purchase, you'll have to put in a lot of hard work into the entire buying process. Expect to send a lot of bids to various banks on repossessed cars.
Banks may reject your bid or offer if it's below the floor price, which is the minimum amount that banks set for each repo car for sale.
3. You'll Have to Clean Your Repossessed Car
Because banks store repossessed cars in huge warehouses, these vehicles tend to be covered in thick layers of dust and gunk. It's not that huge of a downside. But it's also an important thing to note so you don't get your hopes up. If you scored a repo car for a fair price, what's a few bucks more to pay for a quick car wash, right?
4. You Can't Test Drive the Vehicle
Another disadvantage to add to your list of pros and cons of buying a repossessed car is the fact that you can't test drive the vehicle before purchasing it.
That means you won't be able to pinpoint problems until you start driving the car. Some banks allow you to start the vehicle, so be sure to come with a trusted mechanic to help you assess the car's condition.
Repossessed vs Second-Hand vs Brand-New Cars: Which is the Best Option?
Repossessed cars are more affordable than brand-new cars, even if they look and work like brand new. They're considered second-hand only because the owner of the car can no longer make the car payments. So you get a new car for a much lower price.
If you're not sure whether to get a repossessed, second-hand, or brand-new car, just look at each one's pros and cons.
Repossessed Car
Brand New Car
Second-Hand Car
Pros


Cheaper than a brand-new car
Safer to buy than a second-hand car
Less paperwork when buying

Cons


You buy it "as is where is"
Quality issues
More challenging to find a repo car that you want to buy

Pros


Mint condition
Easy to choose which car to buy
Freebies with your car purchase

Cons


Depreciates quickly
More expensive insurance premiums

Pros


Lower purchase price and insurance premiums
Even if it has already started depreciating, some models can still gain value

Cons


Can have hidden defects or issues
May require more maintenance
How to Buy a Bank Repossessed Car in the Philippines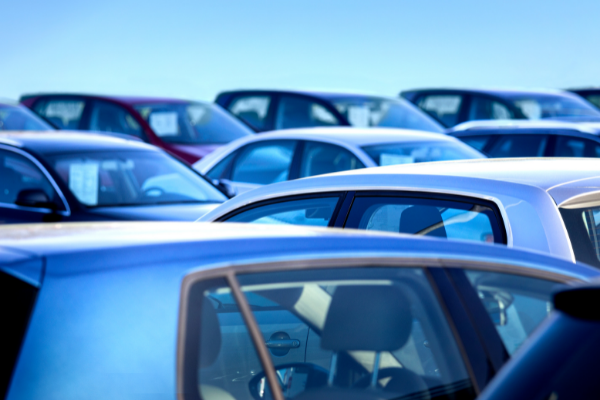 Are you decided on getting a repo car already? Know that buying a repossessed car from a bank is just like buying a car from a dealership. If it's your first time to buy a repossessed car, most banks follow the same process.
5 Steps to Buying a Repossessed Car from a Bank
Choose which car to purchase. Visit the bank's website and browse the available repossessed cars on its used car list. If you want to see the actual car, you can also opt to visit the showroom to make a personal inspection.
Bid or make an offer. Some banks will post the starting bid and the buy now price of a repossessed car. You can choose to bid (and see if you win the bid) or just buy the car now, depending on your budget.
If you choose to buy now, make the offer to the bank by submitting the necessary forms and documents. Or if you choose to bid, wait for the results of the bidding. The bank will notify you officially, usually after three days of the bidding cut-off, if you have the winning bid.
Pay for the car. Depending on your chosen payment mode, pay for the unit in cash or through a car loan (you may need to make a reservation fee while your car purchase is being processed). So it's best to get pre-approved for a loan first before you go car shopping.
After completing all the requirements and making a successful transaction, you can now drive home with your repo car!
Final Thoughts
Now that you know the pros and cons of buying a repossessed car in the Philippines, decide if it's suitable for you. If you choose to shop for repo vehicles, be careful and strategic to ensure you'll buy a high-quality car at the lowest price possible. As with any kind of major purchase, do your homework, make a shortlist, and sleep on it before you make the decision!
See also
Get a Free Car Insurance Quote!
Car Insurance Company
Features
MAPFRE Insular



10 years of casa eligibility
366 accredited repair shops
PHP 5,000,000 maximum total sum insured
Overnight accommodation - Yes, up to PHP 3,000
Towing - Yes, up to PHP 5,000
Vehicle removal crane services - Yes, up to PHP 10,000

Malayan Insurance



3 years of casa eligibility
58 casa repair shops
PHP 7,500,000 maximum total sum insured
Overnight accommodation - Yes, up to PHP 1,000
Towing - Yes, up to PHP 4,000
Vehicle removal crane services - Yes, up to PHP 8,000

Prudential Guarantee



10 years of casa eligibility
PHP 3,000,000 maximum total sum insured
Overnight accommodation - Yes, up to PHP 2,000
Towing - Yes, up to PHP 5,500
Vehicle removal crane services - Yes, up to PHP 15,000

SGI Philippines



5 years of casa eligibility
36 accredited repair shops
PHP 5,000,000 maximum total sum insured
Overnight accommodation - Yes, up to PHP 2,000
Towing amount - Yes, up to PHP 5,000
Vehicle removal crane services - PHP 10,000

Stronghold Insurance



10 years of casa eligibility
167 accredited repair shops
PHP 3,000,000 maximum total sum insured

The Mercantile Insurance Corporation



10 years of casa eligibility
77 accredited repair shops
PHP 5,000,000 maximum total sum insured
Overnight accommodation - Yes, up to PHP 2,000
Towing - Yes, up to PHP 5,000
Vehicle removal crane services - Yes, up to PHP 10,000
Sources: